November 29, 2019 1.33 pm
This story is over 31 months old
Lincoln College celebrates student and staff success at awards ceremony
Celebrating student and staff achievement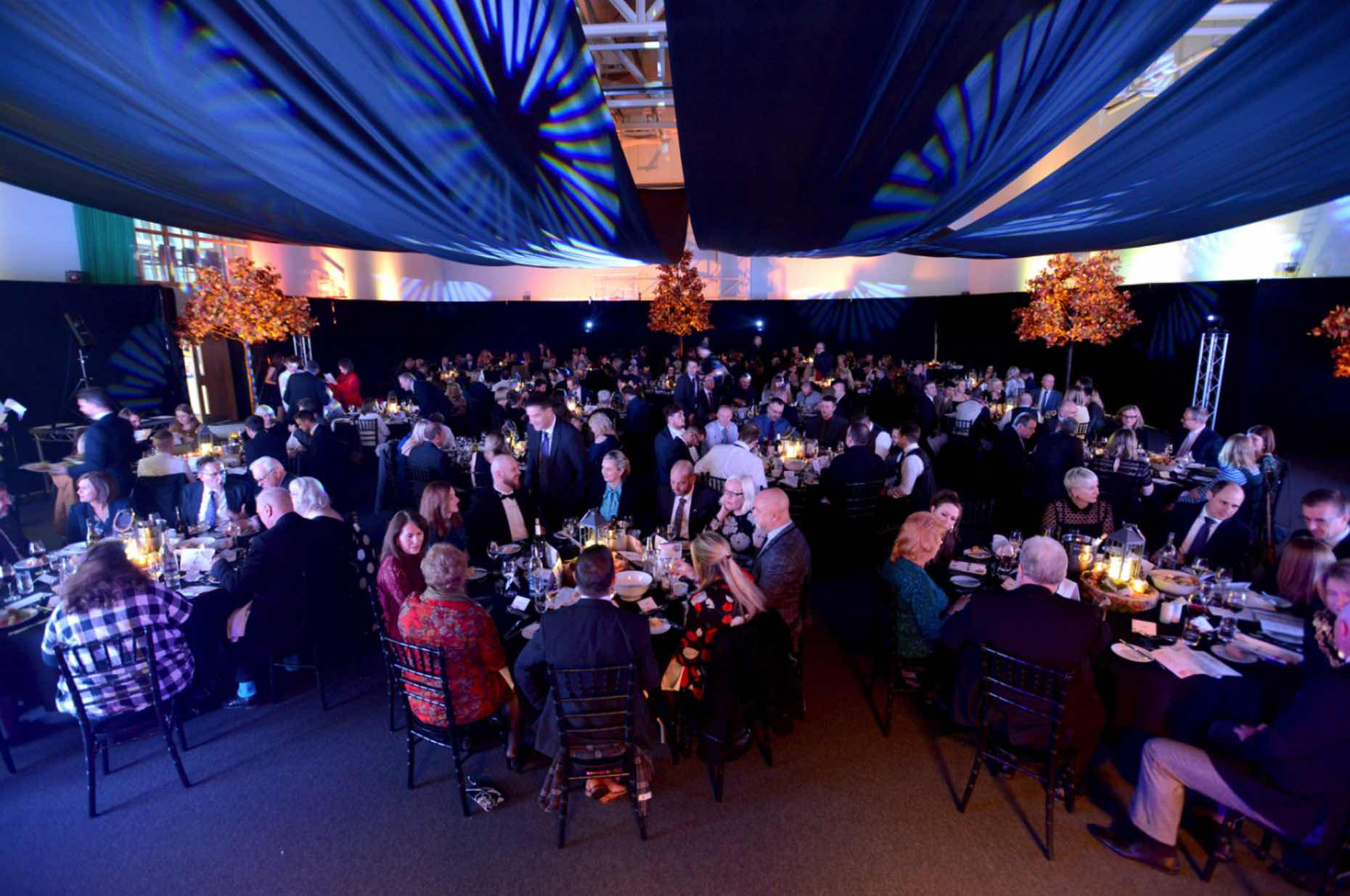 Over 20 learners from Lincoln, Newark and Gainsborough colleges were recognised for their success, hard work and determination at the annual Lincoln College Group Awards.
The ceremony featured an autumnal theme including performances by the colleges' Music students that stole the show, with guests also enjoying a traditional Christmas dinner prepared and cooked by college students and catering staff.
An award was also dedicated to former-college student and Student Union president, Richard Arbon, who sadly passed away earlier this year in a road-traffic accident.
Guest of honour, Debbie Barnes OBE, Director/Head of Paid Service at Lincolnshire County Council said: "It's terrific to be here and I'm truly privileged to be a part of this evening.
"As a former Lincoln College student, I know first-hand that the college has an outstanding record of producing high-quality and productive people who are placed to excel in the workplace. Congratulations to all nominees and to all award winners."
Lincoln College Group CEO Gary Headland said: "I was proud to present awards to our students and staff yesterday evening recognising their extraordinary achievements.  
"It was great to have so many leaders of our local and regional business present and to be able to thank them for their support of us all year round so that we in turn can serve them effectively by producing people who are highly-skilled and also highly-prepared to hit the ground running in their businesses.
"Debbie Barnes did a fantastic job as our guest of honour. We are so proud to count her among our distinguished alumni and to work closely with her to advance the skills agenda across the county of Lincolnshire."
Over 19 Student of the Year presented by Stonebow Media: Jonathan Saunders
Johnathan's success in English and maths is a testament to his enthusiasm and work ethic. In February, Jonathan commenced his work placement within the Estates & Facilities department at the College and is well on his way to acquiring the skills and qualifications he needs for paid employment.
Apprentice of the Year presented by RG Carter: Francesca Jupp
Fran is an amazing young woman, she works all week in Tedder Primary School as part of her apprenticeship requirements and in addition to this, she is a carer for her mum. Despite all this Fran is a model student, she has an incredible work ethic both towards her work placement and with regard to her college studies. 
16 to 18 Student of the year presented by Optima: Zac Adams
In May 2016, Zac became very ill and was diagnosed with Functional Neurological Disorder (FND) which affected the nervous impulses in his brain. This impacted the lower part of Zac's body and he is now using a wheelchair. Despite this, Zac always maintains a positive outlook on life, and has committed to his studies on his performing arts course. 
Entrepreneurial Achievement presented by Streets Chartered Accountants: Shauna East
Shauna studied Beauty at college before setting up her own mobile treatments business. She is now back with the college studying for a business degree.
Industry Collaboration presented by Team KnowHow: Christopher Oates
Christopher excelled in his computing course where he worked with Team KnowHow.