November 29, 2019 11.13 am
This story is over 29 months old
Lincoln students grill MP candidates as campaign hots up
Social media and broken pledges in the spotlight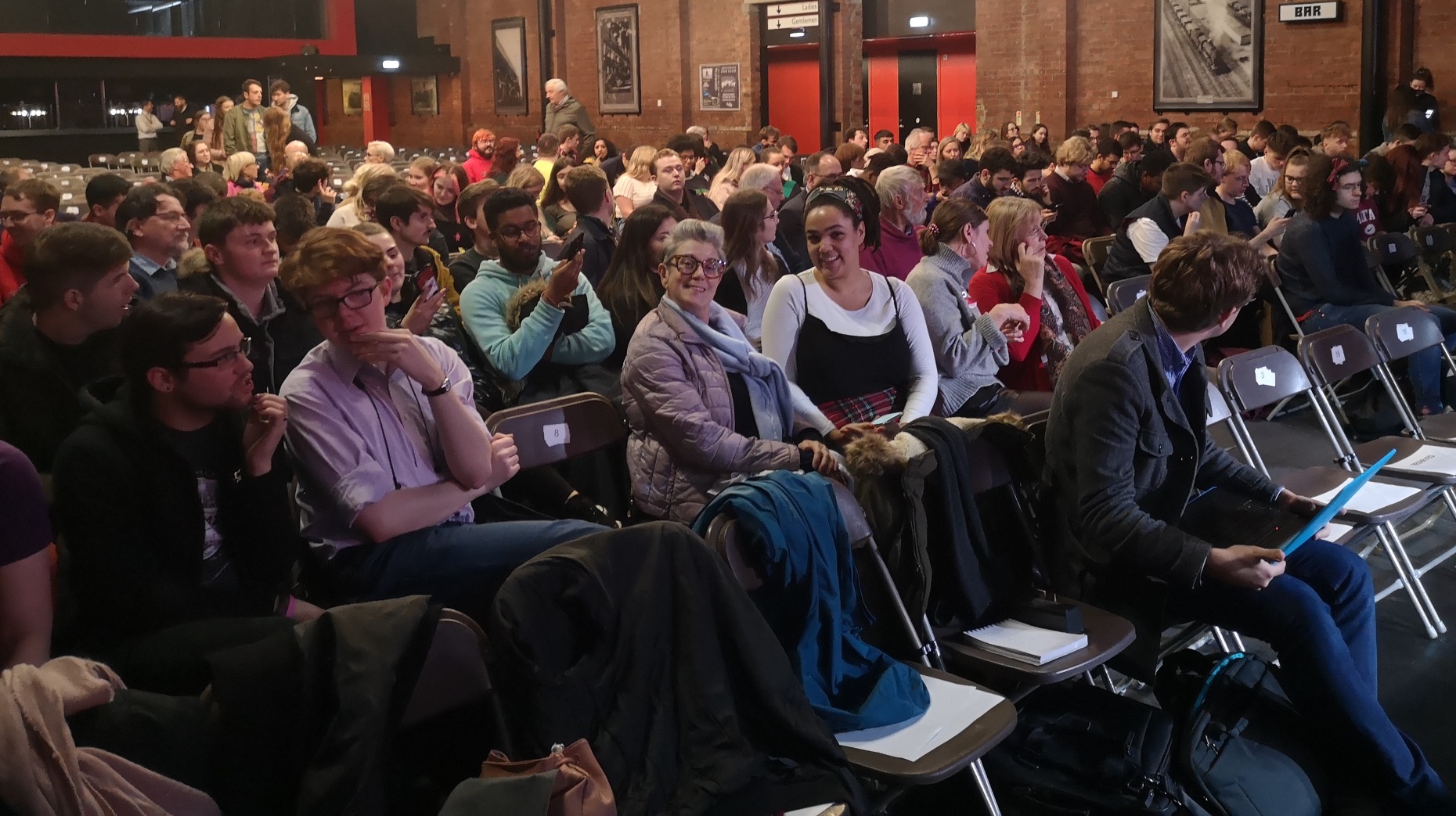 Lincoln's General Election hopefuls were grilled by students on Thursday, November 28, as they faced a range of individual questions over voting records, tax plans and broken promises.
At the second hustings of the campaign held by Lincoln Students' Union, the seven MP candidates made their pitch as to why students should vote for them on December 12.
Candidates were each faced with questions from members of the audience on the night.
Conservative Karl McCartney defended his voting record on LGBTQ rights, while Labour's Karen Lee apologised for the hurt caused to the Jewish community by antisemitism.
Ms Lee said she was "confident" of winning Lincoln despite a recent YouGov poll predicting the party would win just 211 seats nationally – the second worst post-war result for Labour.
"There is only one poll that matters and that is the one that happens on the day," she said.
She defended the party's tax plans and said she would be "happy to pay more for public services".
Meanwhile, Mr McCartney said his voting record while the city's MP was a "long time ago".
He faced questions over his views on same-sex marriage and other LGBTQ issues.
"I stand by my public record of voting and I voted the way that I did," he said.
"But that voting record is quite some time ago."
He went onto defend his expenses and his staff appointments to his office while MP, which included his wife.
Elsewhere, Carline Kenyon, Liberal Democrat candidate, was asked why students should trust her party when it tripled tuition fees back in 2011.
She said she recognised that the party had "made mistakes" while in a coalition government.
"I absolutely put my hand up and say that we got things wrong," she said.
She added that the then Deputy Prime Minister, Nick Clegg, apologised for the broken pledge.
The Brexit Party candidate, Reece Wilkes, faced questions over his party's promise to abolish the House of Lords.
He said it was about "accountability" and that peers were not elected to the chamber.
---
The Lincolnite and BBC Radio Lincolnshire will host a live debate will all the candidates on Monday, December 9 at 7pm. More info here.
---
Sally Horscroft, Green Party candidate, was asked why her party found it hard to "cut through climate scepticism".
She blamed the "right wing media" and oil firms who "want to protect their profits".
Meanwhile, Charles Shaw, Liberal candidate, was asked whether there was anything his party would disagree with the Liberal Democrats on.
He said his party would "respect Brexit" and added that the 2016 referendum was a "straight forward question".
Similarly, Independent candidate, Rob Bradley, said he would "not have a right" to contradict the referendum result.
Clash over social media
The seven candidates clashed over social media later in the night, including use of Twitter by MPs.
Mr McCartney was faced with calls to be suspended after allegedly re-tweeting far right figures such as Tommy Robinson and Katie Hopkins.
He said he did not endorse anything he retweeted and added he retweeted a former SU president's claims that Ms Lee said students were a "disease".
Ms Lee denied that she ever made the comment and said it was "simply untrue".
She added that she "gets some really nasty stuff" on Twitter and Facebook.
Meanwhile, other party candidates, including the Greens, Liberal, Brexit Party and independent Rob Bradley, warned people to be careful on social media platforms.
---
SUBSCRIBE TO LOCAL DEMOCRACY WEEKLY, our exclusive email newsletter with highlights from our coverage every week and insights and analysis from our local democracy reporters.