November 29, 2019 5.06 pm
This story is over 29 months old
Local Democracy Weekly: "Creaking" NHS needs more than a target reshuffle
Lincoln's A&E has faced unprecedented demand this month.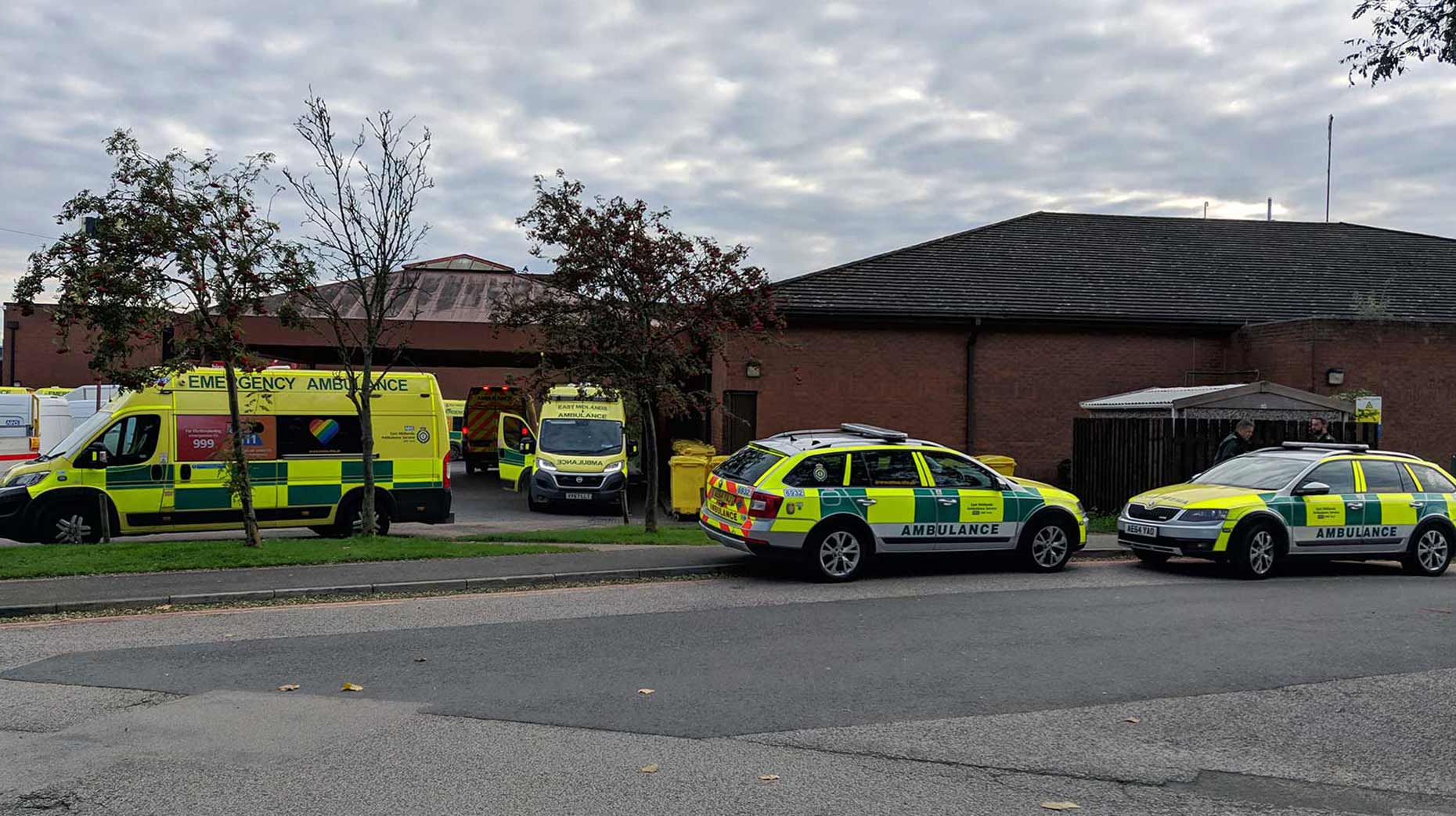 "It's way beyond anything we would expect this time of year," a spokesperson told me when I called to check if there were any trends behind the news this week that Lincoln County Hospital is "exceptionally busy".
The hospital's Accident and Emergency has been under an immense amount of pressure this week and for a third time this month is telling patients to avoid the department.
Bosses describe the numbers, which have led to hours of delays and patients waiting in bed, as "unprecedented demand" and one of the big problems is flow.
To admit patients, you need free beds and if you can't free a bed quickly enough it backs up the system as a whole.
"It would be great if we could just open up a cupboard full of beds," said the press officer as we spoke on the phone, but added the trust had done all it could so far — with a greater focus now on getting those partnerships working with other departments as well as social care providers and other organisations.
If there was a rhyme or reason to the problem, that might help also but according to bosses there is no trend, it's not simply an influx of flu or norovirus, it's not your general winter pressure — it just is.
It comes the week that hospital campaigners blamed the closure of A&Es elsewhere in the county for putting pressure on what's left of the departments, despite the substitution of urgent treatment and care centres.
Health bosses will, of course, put much of this down to staff and funding shortages and say plans are being formulated to help.
Unfortunately, however, it doesn't look like United Lincolnshire Hospitals Trust will be improving on its five years of missed targets anytime soon.
Not that the situation is much better nationally, with the BBC earlier this month reporting England's hospital performance in England is "at its worse level on record".
In October, just two trusts hit the A&E target.
Just a few days before, the National Health Executive reported hospitals were "creaking at the seams" under record high demand.
The NHS has already unveiled plans to overhaul its targets system, ridding itself of the four hour A&E target and instead trialling new "rapid care measures" prioritising the most extreme cases quicker.
Already, however, opponents of the scheme have accused them of making the changes simply because the NHS can no longer meet them.
If targets cannot be met it has to be questioned if they are too high? Or are they targeting the right things? Instead of punishing for not hitting the mark, perhaps we should be rewarding those who get the right level of funding, or the right number of staff?
Either way, something needs to be done to unblock the system or it's only going to get worse. – DANIEL JAINES
---
SUBSCRIBE TO LOCAL DEMOCRACY WEEKLY, our exclusive email newsletter with highlights from coverage every week, as well as insights and analysis from our local democracy reporters.