November 13, 2019 4.55 pm
This story is over 25 months old
New £1.6m Lincoln Nomad Centre officially open
YMCA Lincolnshire users spoke about their life-changing experiences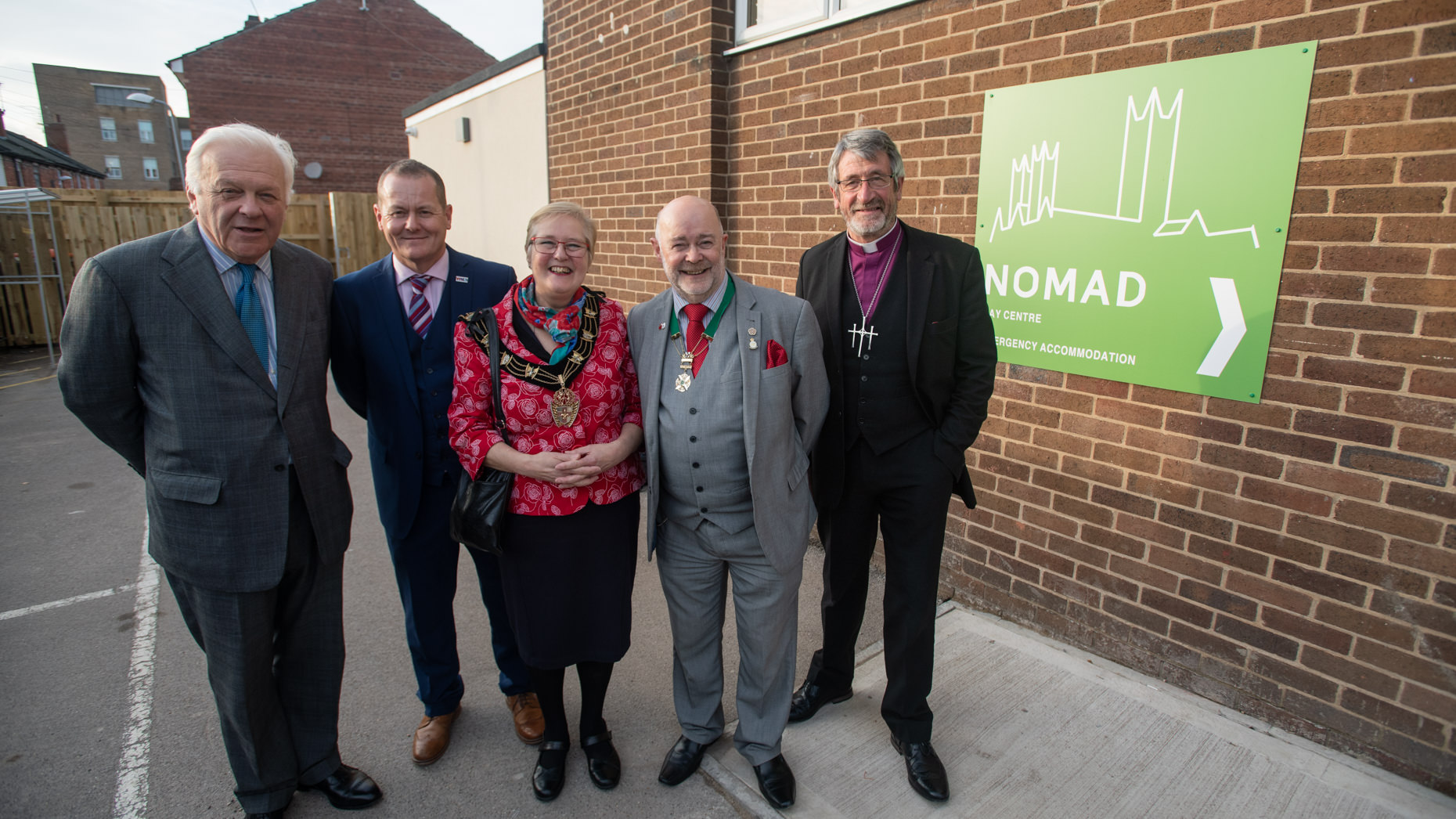 A 26-year-old woman previously living on the "lonely and cold" streets said YMCA Lincolnshire changed her life as the charity celebrated the opening of its new £1.6 million Nomad Centre in Lincoln.
The Lincoln Nomad Centre on St Rumbold's Street was officially opened by the HM Lord Lieutenant of Lincolnshire, Toby Dennis, and a resident from one of YMCA Lincolnshire's supporting housing accommodations, on Wednesday, November 13.
The new facility, which has 20 en-suite rooms and two new hostel rooms, will replace the existing Nomad shelter on Monks Road. It also has a professional kitchen, day centre facilities, and 24/7 access for residents.
Residents will start moving in over the next few weeks and the Monks Road facility will close around mid-December.
'Lonely, cold and dangerous'
Lilly-Rose McAuley, who has been living in one of YMCA Lincolnshire's supported housing accommodations since June, is now looking forward to her future in Lincoln after seven months on the streets in London.
She spoke to The Lincolnite inside the Lincoln Nomad Centre where she reflected on her past experiences saying: "I had no help, I was lonely on the streets, it's hard, cold, dangerous, it's just horrible. It's unsafe and you can't sleep, there's no way of mentally being able to do it and I was very much on my own."
Lilly-Rose moved to Lincoln because she thought she had friends here, but it didn't work out as expected and she ended up on the streets again for a night.
She described the experience as cold and noisy, saying "it doesn't matter where you are, you are still on edge".
The city council put her in touch with the Nomad night shelter on Monks Road, which she said "changed her life completely".
Lilly-Rose is now happier in the YMCA Lincolnshire accommodation she is currently living in, and is currently studying to be a support worker in the city as she wants to "help others who have been in my situation".
Bethany Tibbles-Hammond, 28, has been living in YMCA Lincolnshire supported housing accommodation for around a year and a half and said it has been "really beneficial" to her.
She said: "I feel like I've come a long way since I've been here and I've had all the support I've needed. I almost ended up on the streets and things were pretty tough, but this has really opened my eyes to what exactly homelessness entails."
'Game-changer for the city'
In a speech at the official opening, Ian Sackree, YMCA Chairman, said "no-one should carry their life in a bin bag" and he described the new centre as a "game-changer for the city" in what is the charity's 150th birthday year.
Caroline Killeavy, CEO at YMCA Lincolnshire, told The Lincolnite the new facility will give its users more dignity and privacy, as well as offering things like GP services, foot care clinics and mouth cancer screenings.
She said: "Ultimately YMCA Lincolnshire is not here to sustain homeless, we don't want people to stay here longer than they need so we are all still working together collectively to eliminate homelessness from our city.
"Realistically that's not going to happen overnight, what this is going to do is give us a professional space to do that properly and to really start to work on journeys with people right from day one."
The Nomad Centre project was funded largely through a Homes England grant, and donations and support from the community and larger charitable trusts. Homes England, donated over £700,000 to the project.
As well as building the extension, Lindum and its subcontractors have also supported the project in other ways.
Quantity Surveyor Jake Lee said: "We sent a letter to our subbies asking them if they would be able to donate further and a number of then replied to say they would.
"Our demolition team Expotrak gave £5,000 and electrical contractor Brook and Mayo paid for a TV for one of the rooms. Others contacted the YMCA directly to see how they could help.
"It was great to see local businesses pulling together to support this great cause in such a way."
See the rest of our gallery below: