December 3, 2019 4.44 pm
This story is over 30 months old
'Grinch of the village' chases Santa out of Cherry Willingham
"I wondered why they stopped coming! Who is the grinch of the village then?!"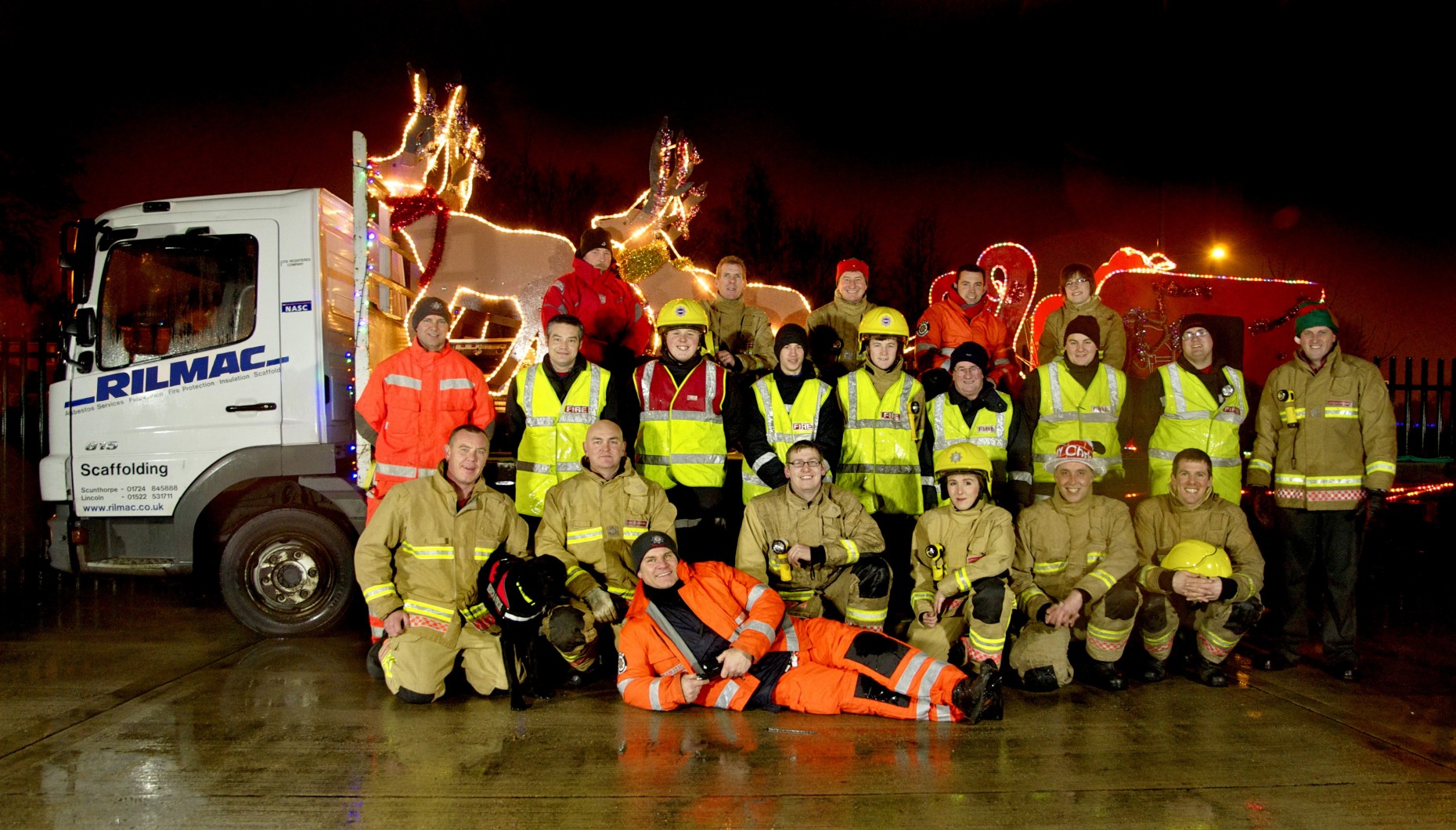 A Lincoln villager has been labelled a "grinch" for chasing a charity Santa parade out of Cherry Willingham.
Firefighters have volunteered their time to help Lincoln North Santa Charity Collection spread festive cheer annually across the city since 2013.
Santa will not be going to Cherry Willingham on his rounds for a second year after one resident reportedly followed them up the street and demanded them to be quiet.
The firefighters group told villagers that the complaint, coupled with the distance travelling to the village, meant that it will no longer be included in the route.
They said in post on the Cherry Willingham, Fiskerton and Reepham Commuitny group: "We haven't visited Cherry Willingham since 2017. Unfortunately that year we received a complaint that we were too loud and out too late.
"The person that complained had also followed us up the street shouting at us to be quiet as we were waking children up.
"As a result of the distance to Cherry Willingham and the timings coupled with the complaint I'm afraid we made the decision, for now, to not include the area in our routes.
"You are all most welcome to travel and see us at your next nearest location, you don't have to be a resident in the area to join in."
It has left a lot of parents and children very disappointed.
One person said: "This is such sad news, they are working firefighters who have to respond to emergencies.
"The visits were fabulous and I for one used to love the music. It's such a shame that the thoughtless actions of one person resulted in this."
Another added: "I wondered why they stopped coming!"
The Santa parade organiser told The Lincolnite that the complaint did not have an effect on this year's decision, despite telling villagers as much.
They said: "We do have a Santa float playing Christmas music as well as fire engines which at times use their sirens.
"We try to be as considerate as we can when it comes to noise as the last thing we want to do is disrupt people.
"We try to carry out our collections at a reasonable hour and are aware that some children have an early bedtime so we try to be finished by 8.30pm.
"We want as many people to see Santa as possible so there may be a small number of people who may not be happy with the noise."
They have confirmed the following routes from 6.30pm each evening:
Ermine East – Monday, December 16
Tower Estate, Glebe Park and St Giles – Tuesday, December 17
Ermine West – Thursday, December 19
Birchwood – Friday, December 20
Welton and Dunholme – Saturday, December 21