December 27, 2019 12.20 pm
This story is over 28 months old
Reflections 2019: Richard Wright – A year of big change
Councillor Richard Wright is the leader of North Kesteven District Council.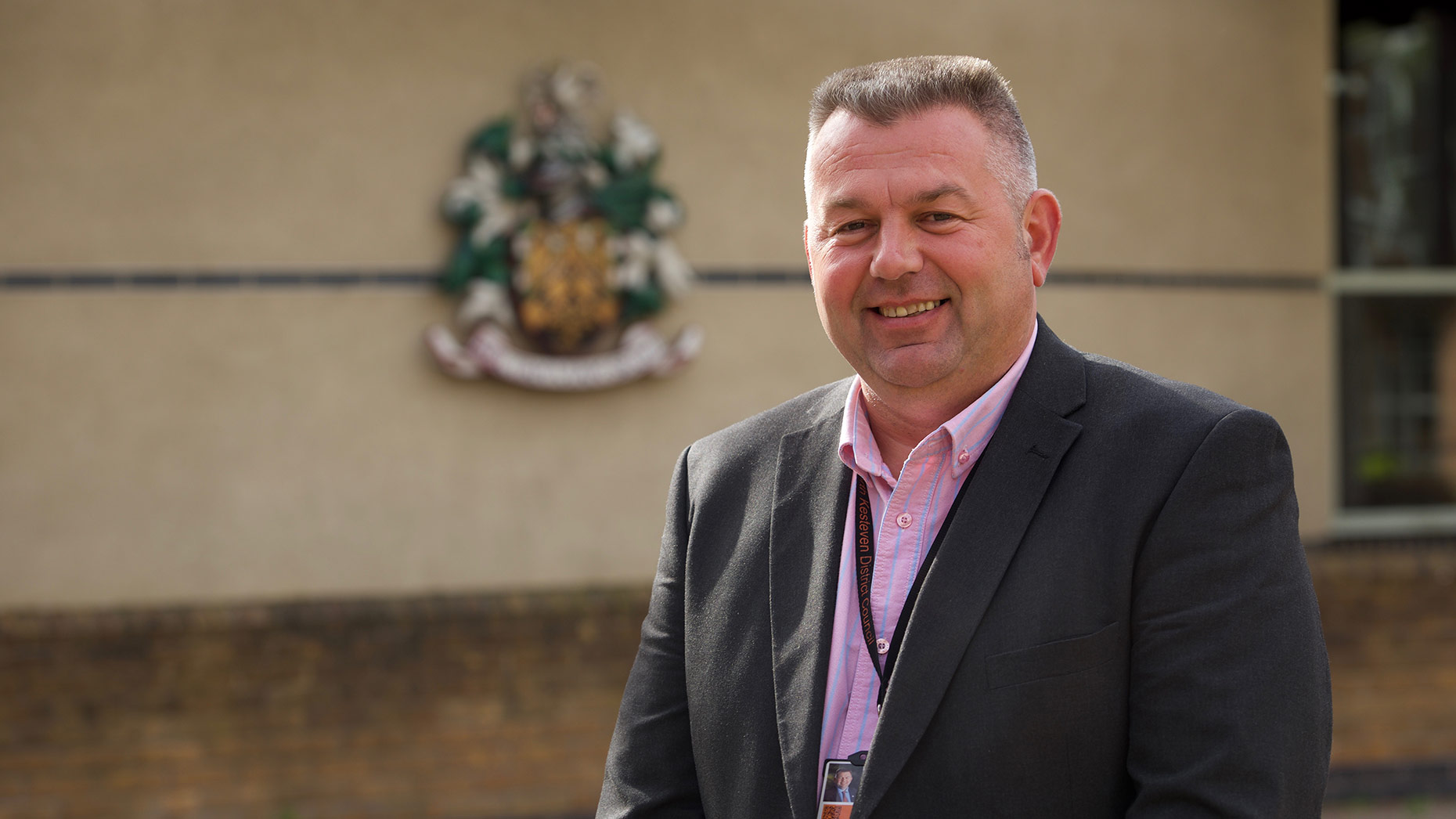 As 2019 draws to a close it is good to find time to reflect on what has been a busy and productive year and to look forward to what promises to be a great 2020.
During the last 12 months the council has provided quality local services – a record 95% of our housing tenants and 94% of broader residents said they were satisfied or very satisfied with what we do.
In May we delivered the Cabinet Office's voter identification trial for local elections. Since then, the principal of Voter ID has been brought forward in the Queen's Speech as potential legislation.
This was a big change for all of us but great work from the council teams meant an incredible 99.64% of voters arrived with the right ID and were able to vote. That's what I call a job well done!
On the national stage we were held up in a parliamentary debate as an exemplar of what can be achieved in response to climate change.
We were the first Lincolnshire council to declare a climate emergency, committing to reviewing operations to meet United Nation's goals, and we are now bringing forward an ambitious action plan.
I am very proud the entire council voted unanimously to join the movement to address the climate emergency by 2030. Much of the work has to be done by local councils and, given our long-standing emphasis in this area and our legacy of success, North Kesteven is at the forefront of this response.
The council also voted to lobby MPs to push forward further responses to carbon reduction including the local generation and supply of electricity. It also took a stand against anti-semitism.
We acknowledge and take seriously warnings that urgent action is needed on climate change to avoid runaway global warming and climate breakdown and we are committed to rising to that challenge and to be carbon neutral as soon as possible.
In Sleaford, we are committed to making big progress on plans for a £4 million three-screen cinema, restaurant and food court for the town. A planning application will be submitted soon.
Local people tell us they want a modern multi-screen cinema and we want to continue to meet the needs of a growing and changing town.
A £2.2 million investment for a commercial workspace development for 15 new and growing businesses is also being progressed for North Hykeham.
The council already manages 111 workshops across 11 sites. Occupancy levels and demand are both very high.
The Discovery Court development will, subject to planning permission, be located alongside other employment and business growth opportunities off Whisby Road and will complement existing investments as well as provide starter and growth space for businesses.
In the same area, the second phase of development is underway at St Modwen Park Lincoln, a popular 70-acre industrial and logistics scheme at Witham St Hughs.
Two units totalling 75,000 square feet will provide high quality industrial and warehouse space with easy access to the A46 and the A1.
We've got other projects going on in this area too so I can honestly say that North Kesteven is definitely on the development map, and with plenty of housing plans on the books and a new innovative approach to returning empty homes for use, there's plenty of action across all of our priorities.
2020 is going to be a great year for the district and the council and I will be pleased to keep you informed on how we are progressing as soon as I possibly can. Happy New Year!