Rugby Report: Frustrating defeat for Lincoln's 1st XV
They will be hoping for a big start to 2020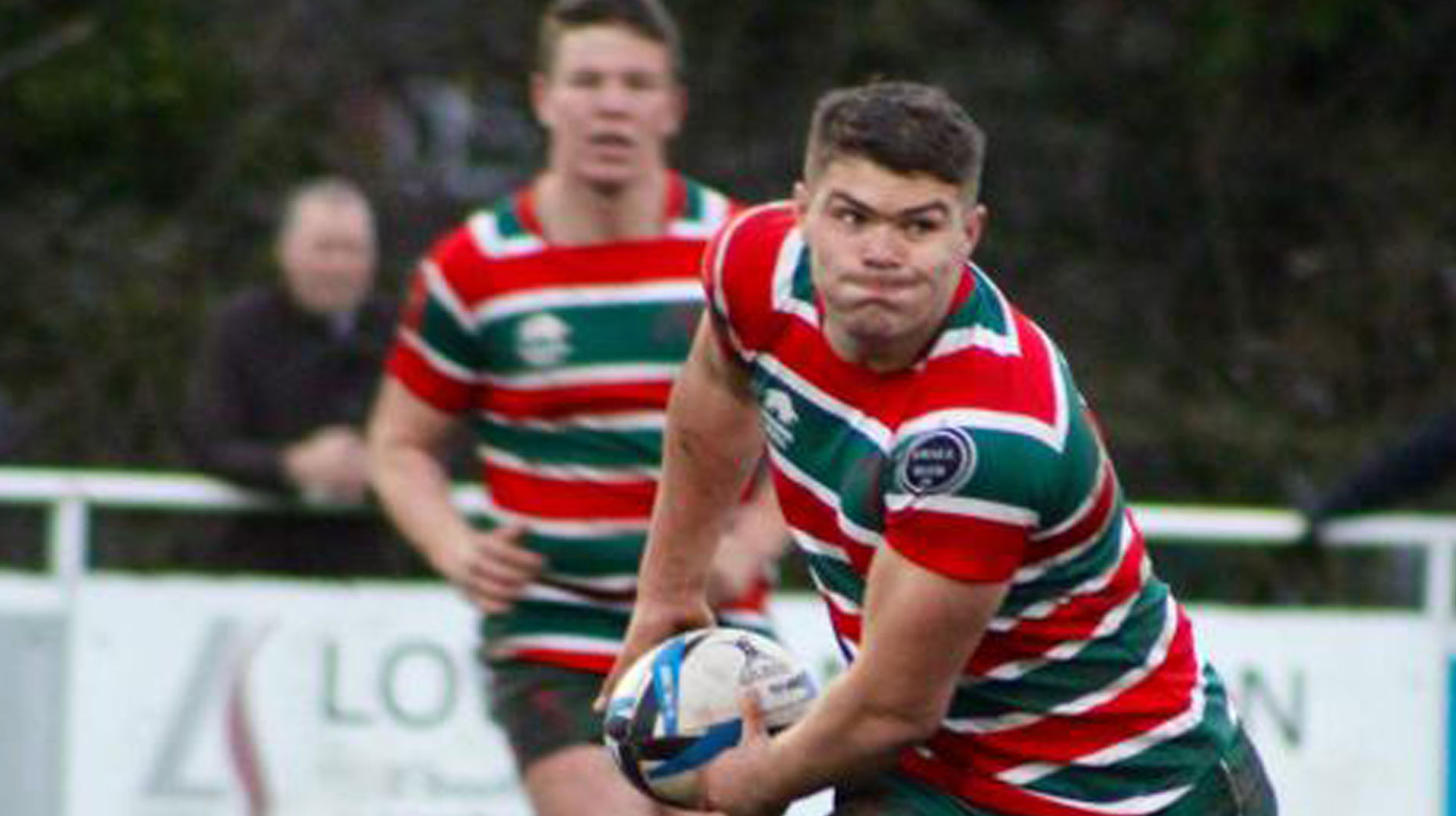 Lincoln's 1st XV will be hoping for better fortune in 2020 after ending the year with a frustrating 35-0 defeat at fellow strugglers Nottingham Casuals.
Due to the recent adverse weather conditions Lincoln's pitch was unplayable, so the match switched to an away fixture at Canalside.
The game between the two struggling sides was not as one-sided as the score may suggest, but Casuals were clinical when it mattered to move 10 points clear of Lincoln in the Midlands Two East (North) table.
Casuals took a 14-0 lead in at the break after Niall O'Kane chased his own chipped kick to go over for a try.
The host's captain Stu Williams intercepted the ball before sprinting clear for the first half's other try, with James Wood adding both conversions.
When Lincoln tried to get back into the game in the second half winger Matt Walker was tackled during a positive break into the opposition 22.
Casuals completed the victory thanks to tries from Dan O'Connor, Steve Sarno and Williams' second of the match, with Wood adding all the conversions.
There is still plenty time for Lincoln to get out of trouble, especially with three home matches looming in January.
After the match Lincoln captain Lewis Wilson said: "We didn't have composure at times. It's just taking us time to click as a team.
"I'm confident in the group of players in the club. I believe we can do a job and get things turned around. We can continue to build and I have no doubt our chances will come and we will take them."
Ben Manderfield crossed for two tries as Lincoln's Colts won 49-7 at Ashfield.
Kaie Turner, Josh Wade, Luke Wells, Lloyd Buck, Ben Crowe, Henry McCartney and Zack Skayman each scored one try, with William Dark adding two conversions.
Meanwhile, Lincoln Rugby Club are fundraising toward the cost of repairing the long-term damage caused to their pitches by the recent adverse weather conditions.
It was a big factor in a forced venue switch for Lincoln's last fixture against Nottingham Casuals. Over £300 has so far been raised – click here to make a donation.
Other Results
In National League Two (North), Scunthorpe lost 56-14 away at Sheffield Tigers.
The score was locked at 14-14 at half-time – James Dyson and Ethan Heath-Drury grabbed a try apiece for Scunthorpe and Paul Cook kicked both conversions. However, Sheffield ran away with it in the second half to secure the win.
In Midlands Two East (North), Marius Berger scored the host's only try of the game as Market Rasen & Louth lost 14-5 against Coalville.
Stamford ensured they will be the Christmas number one in Midlands Three East (South) after a 23-3 win in the top-of-the-table clash against Bourne.
George Nairn and Rees Burns crossed for Stamford's tries with Harry Bentley converting one. Ollie Johnson kicked two penalties.
Sam Evison slotted over a penalty for Bourne, who drop one place into second after an impressive start to the season.
The two club's second teams also played on Saturday, with Bourne winning 24-19 thanks to tries from Dave Greenfield, Dave Lunn, Nathan Cope and Ian Knight. Calum Weston kicked two conversions.
Spalding's home match against Daventry was postponed.
Grimsby ended 2019 on a high after a Lewis Rothenburg hat-trick helped them to a 55-7 victory over Mansfield.
Luke Chaplin grabbed two tries with John Mansfield and Kieran Austin-Thomas each scoring one. Seventeen-year-old Jak Pickford scored his first senior try, with Brad Treacher adding six conversions and one penalty.
Kesteven's trip to Southwell was postponed.
Alex Nabais crossed for an impressive four tries as Cleethorpes claimed a 56-26 victory over Sleaford in Midlands Four East (North).
Isaac Machon, Dan McDaid, Luke Thornton and Steve Jackson each scored one try, with Harry Lightfoot successfully kicking all eight conversions.
Curtis Key crossed for two of Sleaford's tries and Adam Loveday and Jack Osborne each scored one. Dan Mackie added three conversions.
North Hykeham captain Ross O'Loughlin crossed for a hat-trick of tries as his side bounced back to winning ways in style with a 69-20 victory over Worksop.
Tyler Price grabbed two tries and Rob Booth, Jordan Jolley, Luke Sheldon, Connor Sellars, Luke Barrett and Joe Williams each scored one. Booth added seven conversions.
Gainsborough also ended 2019 in winning style as tries from Brad Beresford, Chris Mangan, Ben Watson and Mick Rash helped them beat Ollerton 31-7.
Robbie Goodyear converted all four tries and slotted over a penalty.
Boston ended the year at the top of Midlands Four East (North) after being awarded a home walkover against Amber Valley.
However, Skegness were on the wrong end of a 46-0 defeat at East Retford despite their young side battling hard.
In the Women's NC 2 North (East), Mollie Smith, Tash Champion and Hannah Booth all crossed for tries, with the latter adding one conversion, as Boston Ladies won 17-5 at Kesteven on Wednesday evening.
Kesteven's try was scored by Beth Toone.