Shock as car crashes into train barriers near Grimsby
She rushed onto the tracks but there was no one in the car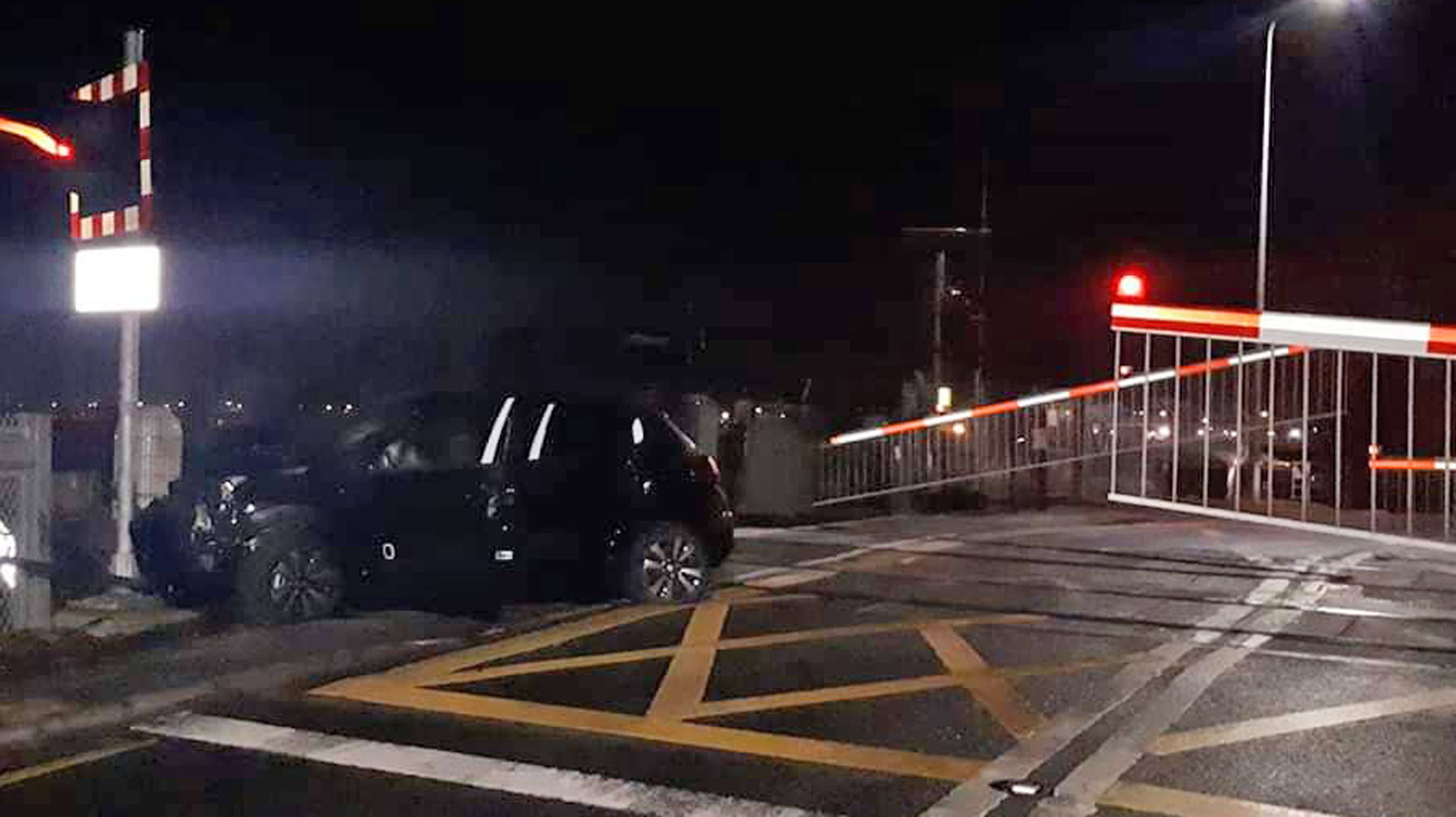 A woman was left in shock after finding a car smashed into the train barriers near her house in Great Coates near Grimsby.
The driver fled the scene of the crash, which is being linked by police to car thefts from a nearby business.
The car was badly damaged after hitting the barrier signalling control equipment at Great Coates Woad Lane late in the night on Sunday, December 1.
Network Rail said it will need to replace the barrier and renew equipment and a 24-hour crossing attendant is currently in place.
Gemma Louise Praid heard a loud bang from her house around 11pm and went outside to investigate, saying it was "the scariest thing to ever happen to me".
She said she found a car crashed on the track with the barriers down. She couldn't see anyone but the air bags were off. She left the scene as the train lights were getting closer.
She said: "The car was smoking, I immediately ran to the car and opened the doors." She added that her husband screamed at her to get off the track while on the phone.
A Network Rail spokesperson said: "An accident just before 10pm last night (Sunday, 1 December) meant a vehicle crashed into the barrier at Great Coates level crossing, causing damage.
"Network Rail engineers have worked through the night and will need to replace the barrier and renew equipment.
"Safety is our main priority and a 24-hour crossing attendant is in place.
"There is minimal disruption to train services whilst the repairs are carried out."
A spokesperson from Humberside Police said: "We were called at 9.50pm to reports that a car had collided with the rail barriers on Woad Road in Great Coates, Grimsby.
"The driver of the vehicle fled the scene of the collision. An investigation has been launched into the criminal damage to the rail barriers and property on Woad Road.
"In addition to this we are looking into the theft of cars and criminal damage at a business on Moody Lane in Grismby which was reported to us shortly before this collision.
"We are in the early stages of our investigations and continue to look for the driver of the vehicle involved in this collision."
Anyone with information regarding this incident should contact Humberside Police on 101 quoting log 626 of December 1, 2019.