Work resumes on 300-bed student block in Lincoln
The previous contractor went into administration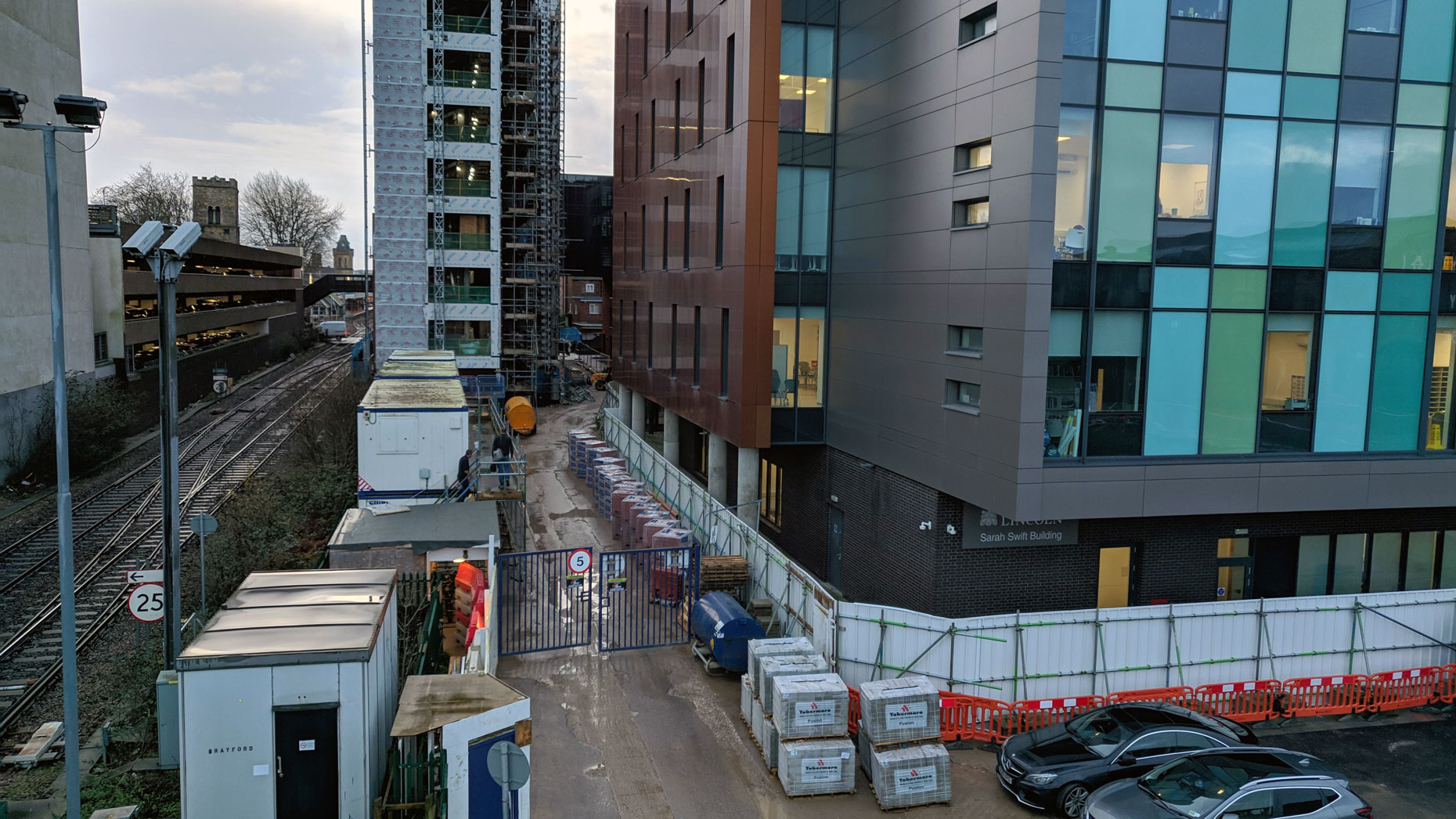 A new contractor has started work at a 301-bed student accommodation block in Lincoln, two months after previous workers downed their tools.
The accommodation development at 179 High Street was planned to be completed by September 2019 but the previous contractor fell into administration.
Hundreds of students were supposed to move in ahead of the new term, but the university was forced to organise alternative rooms for them.
Now the University of Lincoln has confirmed that Yorkshire-based contractor Caddick Construction has started to work on the student accommodation block.
A spokesperson for the construction firm confirmed they had started work, but could not estimate a new completion date or the number of workers on site.
The joint venture by EBW Developments (Block Ltd and MWPL Ltd) had a letting agreed with the University of Lincoln for 21 years.
It will include 250 bedrooms with a gym, shops, and restaurants in one block. A second block will include a six-storey annex with 51 bedrooms.
According to the University of Lincoln's accommodation guide, the en-suite rooms cost £5.986 a year. The studio costs £7,213 a year.
Student's experience
One student affected by the delays, who wished to remain anonymous, told The Lincolnite they had been told the building would not be finished until 2020 and their contracts for the rooms had been terminated.
She added her disappointment that the temporary accommodation she had been housed in was "old and run down". She said there was a "blood stain on the mattress and the shower and toilet needed fixing."
"People in other accommodation have also had issues with plugs exploding, ovens not working and electricity going out.
"We have been told we will get £150 in compensation as well as our £250 deposit back, however we were promised better when the completion was originally pushed back.
"A lot of us are paying more for our temporary accommodation which has a longer contract and are left with money issues."