January 15, 2020 12.04 pm
This story is over 29 months old
Experts pick plastic from stomach of killer whale stranded in the Wash
It is the first discovery of its kind in almost 20 years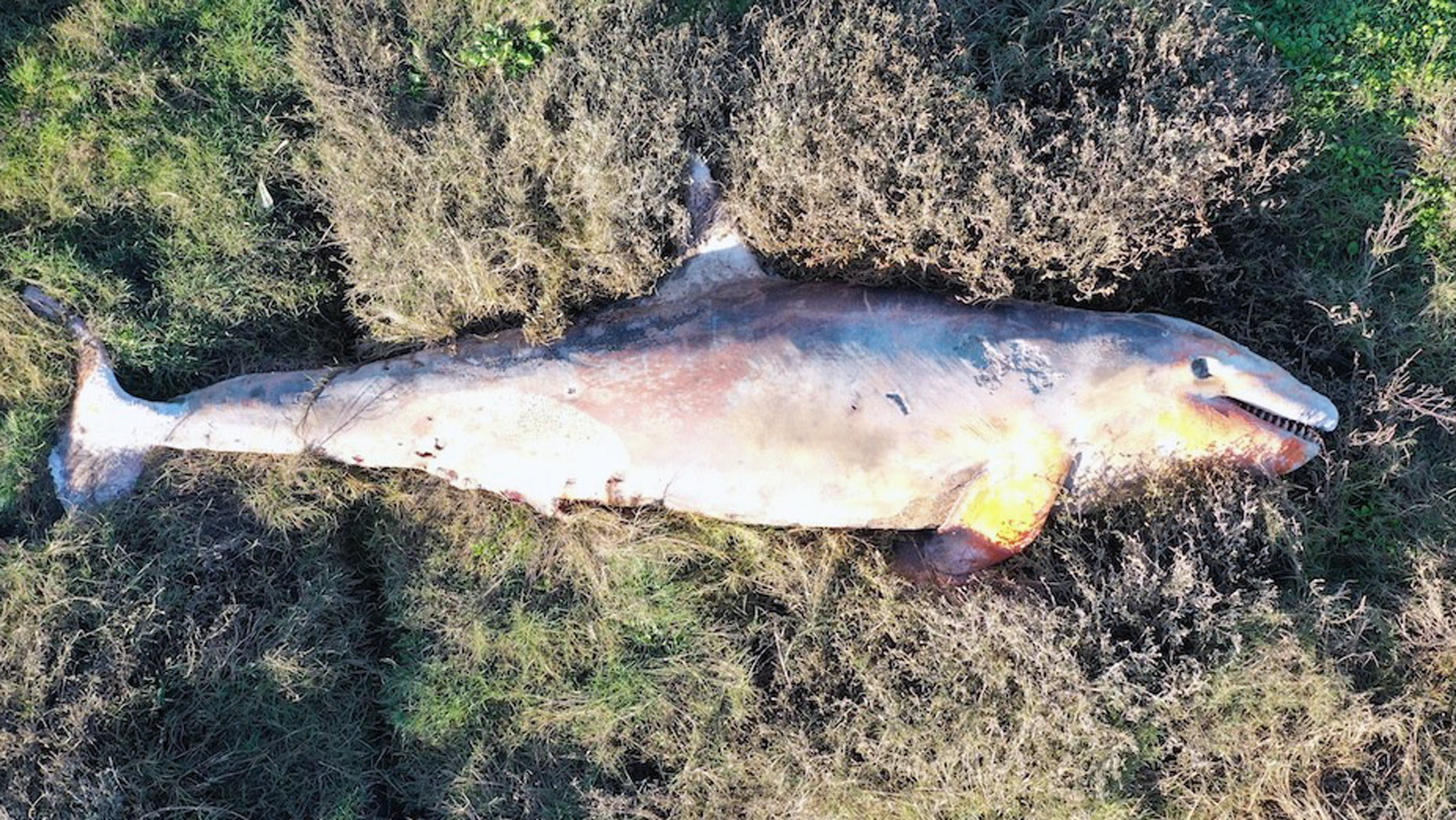 Experts have picked out plastic from the body of the first stranded killer whale in almost 20 years.
The 462cm long young male killer whale was first discovered in the Wash on the coast of Lincolnshire, close to the Norfolk border.
Researchers from the Zoological Society of London (ZSL) and the Cetacean Strandings Investigation Programme (CSIP) said it was "markedly unusual."
It was the first stranding since in England and Wales since 2001 when another killer whale washed up in the Mersey estuary.
They have been trying to determine the cause of death and found a large fragment of plastic in one of the stomachs, which is not believed to have killed the whale.
The team also highlighted research which predicted a "collapse of the killer whale population" as a result of legacy chemical pollutants.
However, it is unlikely that they will ever be able to conclusively establish the cause of death because of the condition of the body.
A spokesperson said: "Despite the decomposed condition, a number of important samples were collected, which will prove hugely valuable in future research.
"As well as being able to determine its chemical pollutant exposure, we also collected samples that will inform age, dietary, population genetic, life history and other analyses.
"It's currently not clear which population this killer whale came from.
"We hope to be able to learn more using these samples, as well as gain a wealth of other information that will help inform conservation efforts for years to come."