Lincoln hospital gets specialist kit to tackle norovirus epidemic
They use gas to kill the germs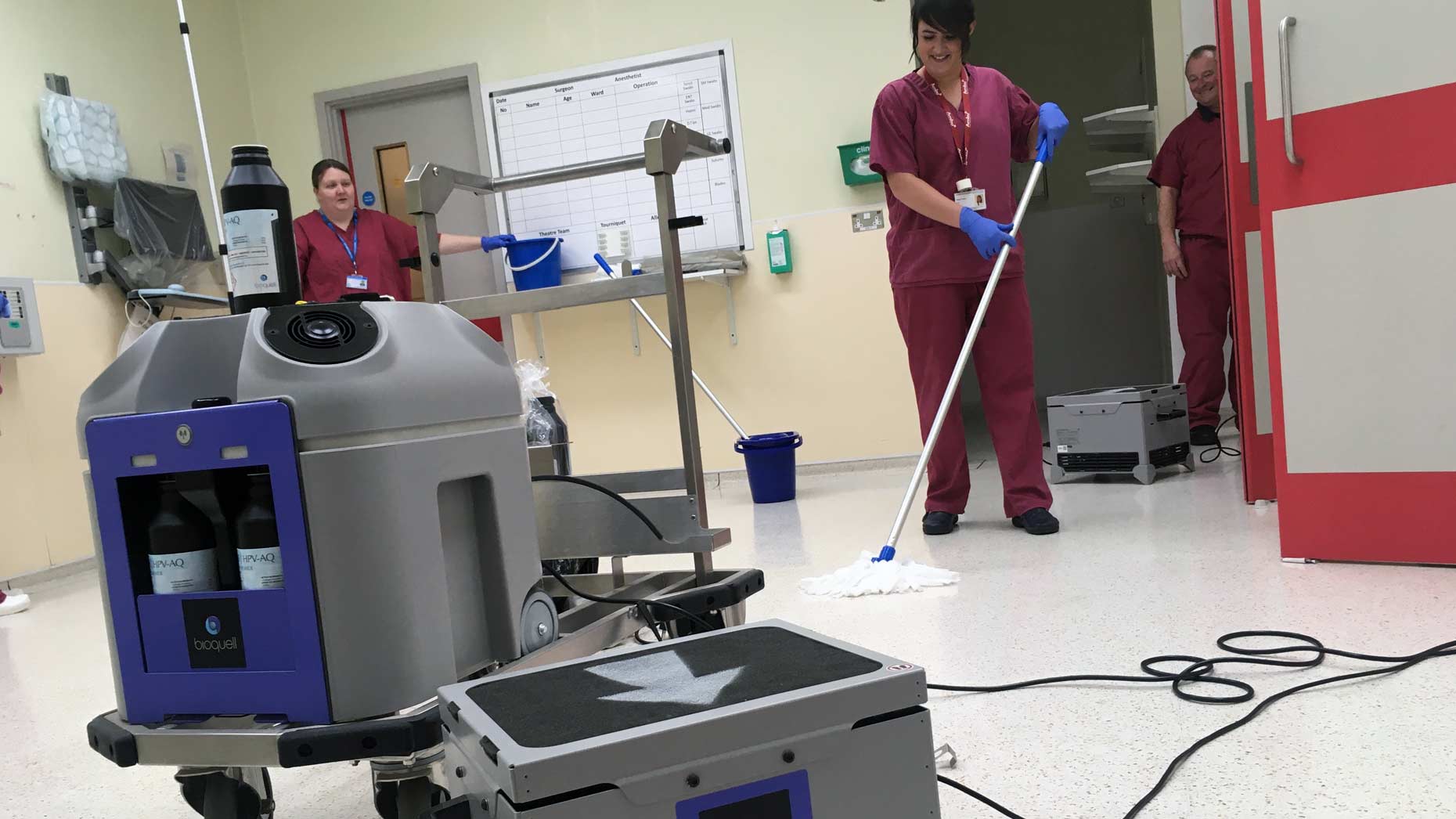 Hospitals in Lincolnshire have brought in specialist cleaning kits to try and tackle the norovirus epidemic.
United Lincolnshire Hospitals NHS Trust purchased four new hydrogen peroxide vapour machines for £20,000 each which use gas to kill germs.
As the vapour can be harmful to people, the cleaning can only be done in an empty room sealed off from all other areas.
The trust hopes that it will help to stop the spread of the norovirus, MRSA and any other bacteria resistant to traditional cleaning methods.
In recent months, hospitals in Lincolnshire have been in crisis with big spikes of patients and many were diagnosed with norovirus.
ULHT Facilities Manager, Ian Hayden, said: "We are really pleased to have these machines to make sure our hospitals are as clean as they can be.
"They are not used instead of the traditional methods, but as an extra resource we can use to clean a room used by a patient with a highly infectious illness."
The trust's head of infection prevention control, Kevin Shaw, added: "These machines are a great asset, but nothing can replace the traditional simple steps of hand hygiene or visitors and staff staying away from the hospital for 72 hours if you have had sickness or diarrhoea."