Multiple crashes cause traffic chaos in foggy Lincoln
A section of the A46 was closed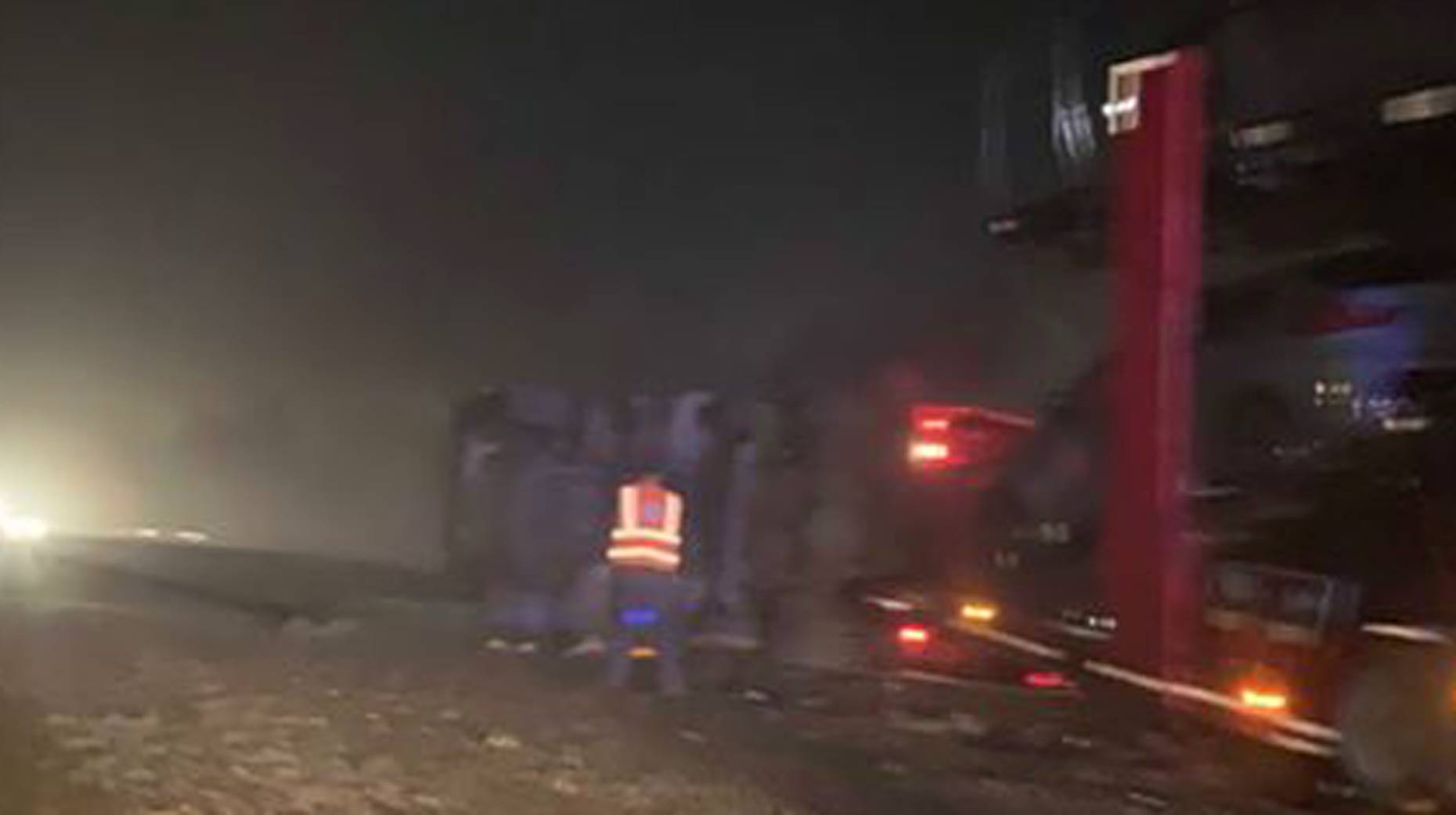 A number of overnight and early morning collisions in and around Lincoln have led to travel chaos in the city.
Drivers are being told to take extra care on the roads, particularly as heavy fog is lingering in many local areas.
A46 closure
A section of the A46 between the Carholme and Riseholme roundabouts will remain closed until at least mid-morning after a white Scania car transporter overturned on Wednesday evening.
The transporter was carrying 10 brand new vehicles. No-one was injured during the collision.
It happened at around 8.55pm on January 22. The car transporter overturned while travelling downhill towards Carholme Road roundabout.
⛔️⚠️I've just had a chat with @LincsCC_roads and they advise that the road will remain CLOSED until at least mid morning owing to the damage caused to the central reservation. This will obviously have a massive effect on traffic unfortunately through rush hour. ⛔️⚠️

— FCR Lincs (@FCR_Lincs) January 23, 2020
The road has to remain closed while damage caused to the carriageway and central reservation is assessed and repaired.
Doddington closure
A rolled over truck partially blocked the B1190 Main Street (Doddington Road) near Doddington village.
The lorry slid off the road while travelling over the bridge, which was reported to police at 7.35am.
Police said there are significant delays to traffic and are advising people to avoid the area where possible.
Long Leys Road crash
A crash on Long Leys Road in Lincoln, which happened at 6.50am on Thursday, added to the traffic delays.
Nobody was injured in the crash, which involved a blue Toyota Yaris and a red Vauxhall Corsa, and the road has since re-opened in both directions.
It is also understood that a broken down lorry caused some delays in Newport, Lincoln.
Graduation delayed
The University of Lincoln said its graduation services at Lincoln Cathedral this morning have been affected by terrible traffic. The university made the decision to delay the first ceremony.
A spokesperson said: "If you are travelling to attend your graduation ceremony today, please be aware that the start of the first ceremony has been delayed by 15 minutes to 10:45am.
"This is to allow our graduands more time to travel into Lincoln due to the heavy traffic congestion following the major accident on the A46, between the A15 and A57 roundabouts.
"Please take care with your journey – graduation is the most important day in the academic lives of our students, and so we will do everything we can to ensure our class of 2020 get to enjoy the occasion with their friends and family."