New Gainsborough crematorium now open
The first for West Lindsey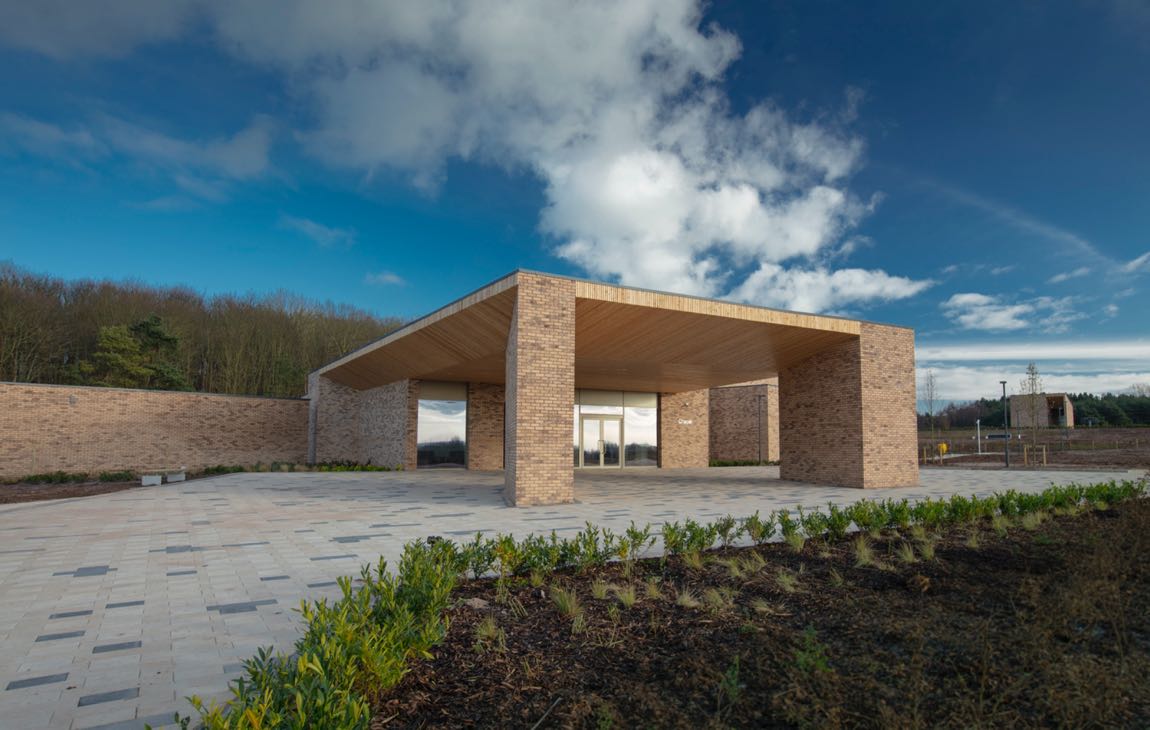 The first Gainsborough crematorium has officially opened at Lea Fields, in parkland near the village of Lea.
The geometric building has a double height spacious chapel without a specific religious bias, seating 120 people, with additional standing room both in the chapel and in the foyer.
As well as a large canopy, Lea Fields has a covered walkway on exit leading to a covered area for viewing floral tributes essential for the British weather.
West Lindsey District Council is the operator of the new facility and has invested more than £6 million into the development of the building.
The council appointed Deborah Balsdon as Crematorium Manager, who has more than 10 years experience working at crematoriums in Lincolnshire.
Deborah is responsible for the day to day running of the facility along with her experienced team and has been busy showing funeral directors, officiants and families around the new building.
Gainsborough MP Sir Edward Leigh attended the event. He said: "It is a very impressive site and when all the landscaping has matured it will be a nice peaceful setting. Having a facility in West Lindsey will be welcomed by local people."
Cllr Giles McNeill said: "The new building has been designed both internally and externally in such a way as to enhance the overall feeling of tranquillity and peace. The building has been fitted with the latest filtration system, so there will be no smoke or odour.
"I am particularly pleased that our facility has been delivered on time and on budget. It's been finished to a high standard by our building contractors Willmott Dixon. We are now able to start offering the much needed service to bereaved families both in and around West Lindsey."