January 30, 2020 4.31 pm
This story is over 46 months old
Reward for Lincoln parrot missing for four days
Have you seen her?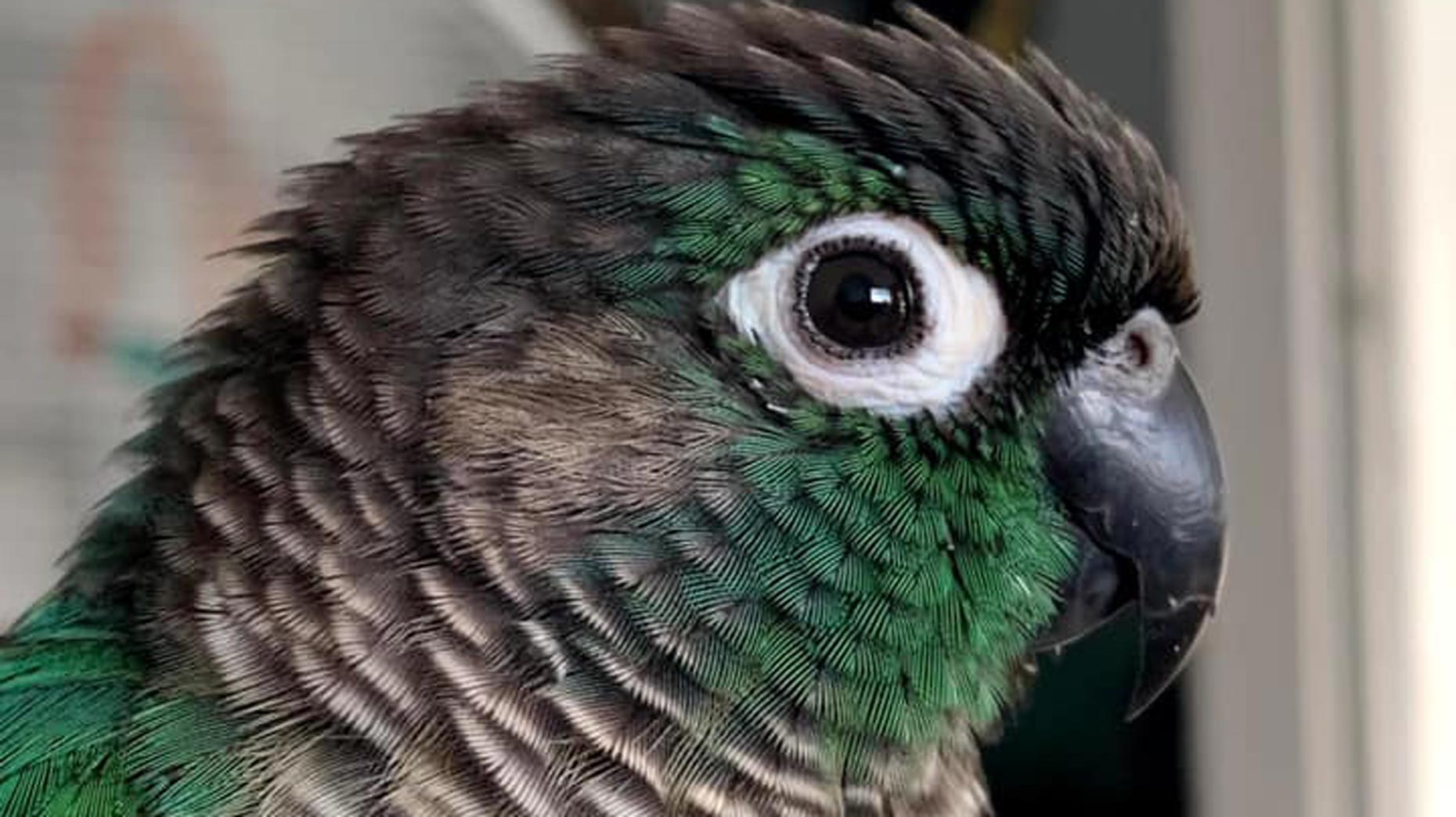 A reward is being offered for the safe return of a colourful parakeet, which has been missing from Lincoln for four days.
Birdie, who is a green cheek conure parakeet, went missing from Hillside Avenue in Lincoln at around 9pm on January 26.
The bird's anxious owners Shannon and Stewart Moore took to social media to seek help in finding their beloved pet. A reward is on offer, but the amount has not yet been specified.
Stewart told The Lincolnite that this is the first time Birdie has ever gone missing and it is very out of character for her.
He added that Birdie is usually really loud and loves people, so it is unusual that nobody has heard or seen anything.
Shannon posted in local Facebook group 'You're probably from Lincoln if' saying it is "torturous not knowing where she is".
She said: "I've been in touch with the place we got our green cheek conure from and they've reassured us that Birdie is almost certainly still alive and that she could be in trees or bushes staying sheltered from the wind.
"Can I please ask you to check your gardens. I am desperate for her to return home. She is also registered to them still with her foot ring.
"I'm not out looking as much as I'd like to be as I have a two-week-old who requires a lot of my attention at the moment, but I am doing everything I can do find my baby girl and anyone else's help is greatly appreciated.
"We are hoping that nobody has taken her in and decided to keep her due to her kind nature, but you never know. If you have please give her back, there's a massive hole in our lives now and it's torturous not knowing where she is."
Anyone with information about Birdie's whereabouts should contact Shannon or Stewart on 07555 842152.