The Lincolnite taste test: New vegan treats from Greggs, Costa and McDonald's
Have you tried them yet?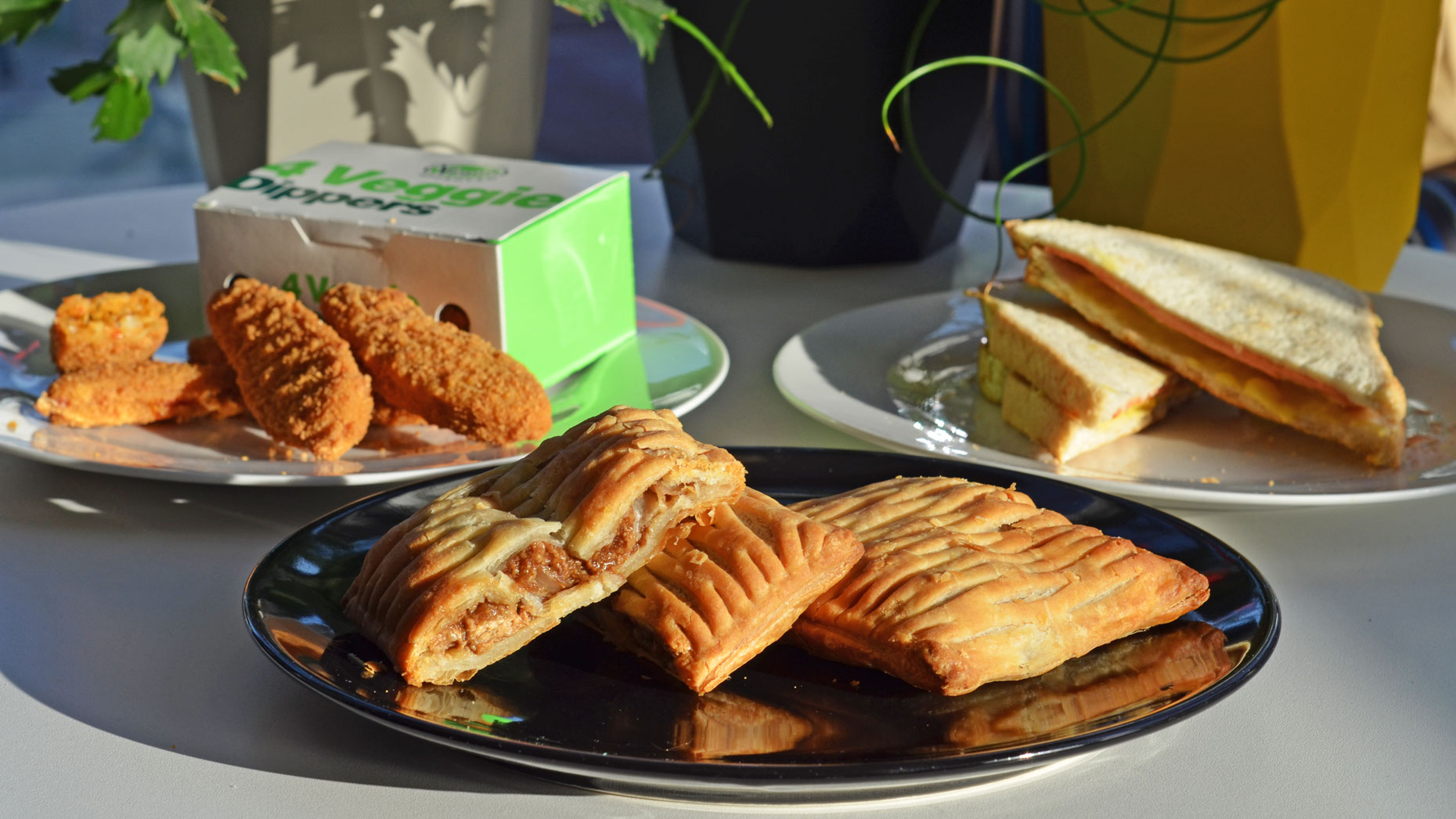 New vegan delights are flying off the shelves as various food outlets in Lincoln introduced new meat-free items on the menu, just in time for 'Veganuary'.
Greggs' Vegan Steak Bake, Costa's Vegan Smoky Ham and CheeZe Toastie, and McDonald's Veggie Dippers were launched this week.
The trio became the first to face The Lincolnite's taste test on Friday and (some of) the office colleagues tucked in, ranking them out of five.
---
The winner – Greggs' Vegan Steak Bake
Greggs' 2020 addition, after its 2019 vegan sausage roll, was the highest scoring of the trio, ranking an average of 4/5.
The office was in agreement that it tasted like the real deal and it wasn't obvious it was vegan, although it had a softer texture. The pastry is just as flakey and the gravy sauce is surprisingly rich.
It has been designed to mirror some of the original steak bake's classic features, including 96 layers of light and crispy puffy pastry. Greggs worked with Quorn to wrap it around savoury flavour mycoprotein pieces, along with diced onions in a gravy.
With a portion size of around 150 grams, this 380 calorie vegan steak bake has 30 fewer calories than the original it imitates — and is already proving a hit. On January 2, a sold out sign was displayed in store by the afternoon on Lincoln High Street.
The vegan snack priced at £1.55 sold quickly again on Friday, with more fresh batches being made.
---
Costa's Vegan Smoky Ham and CheeZe Toastie
Costa's new vegan Quorn smoky ham free slice and vegan coconut cheese toastie is selling well and scored 3/5.
At around 150 grams and with just over 350 calories, the toastie does what it says on the tin despite the "ham" not tasting very smoky, but it needs to be eaten while hot or it can be a bit chewy.
The High Street store was sold out of the £2.95 toastie before the lunchtime rush on Friday, with the St Mark's branch only having a few left.
---
McDonald's Veggie Dippers
A blend of red pepper rice, tomato pesto and split pea mix, coated in breadcrumbs — approved by The Vegetarian Society and certified as vegan compliant as well as gluten free (including the fries that come with it as a meal, fried in vegetable oil).
The Veggie Dippers — four pieces — are around 320 calories and priced at £2.99 for four — or as a meal for £4.59, although the price may vary depending on the drink you choose.
The dippers are unlike any other taste on the McDonald's menu, but were a bit dry, so you definitely need some dips (not included) to go with them.
Next to face the taste test — The new Meatless Meatball Marinara from Subway, Pizza Hut's new vegan Pepperphoni pizza, and KFC's vegan Zero Chicken (Quorn) burger.
Are there any other new for 2020 vegetarian or vegan delights we should try?