Three injured as crashes cause chaos in Grantham
Police attended the scene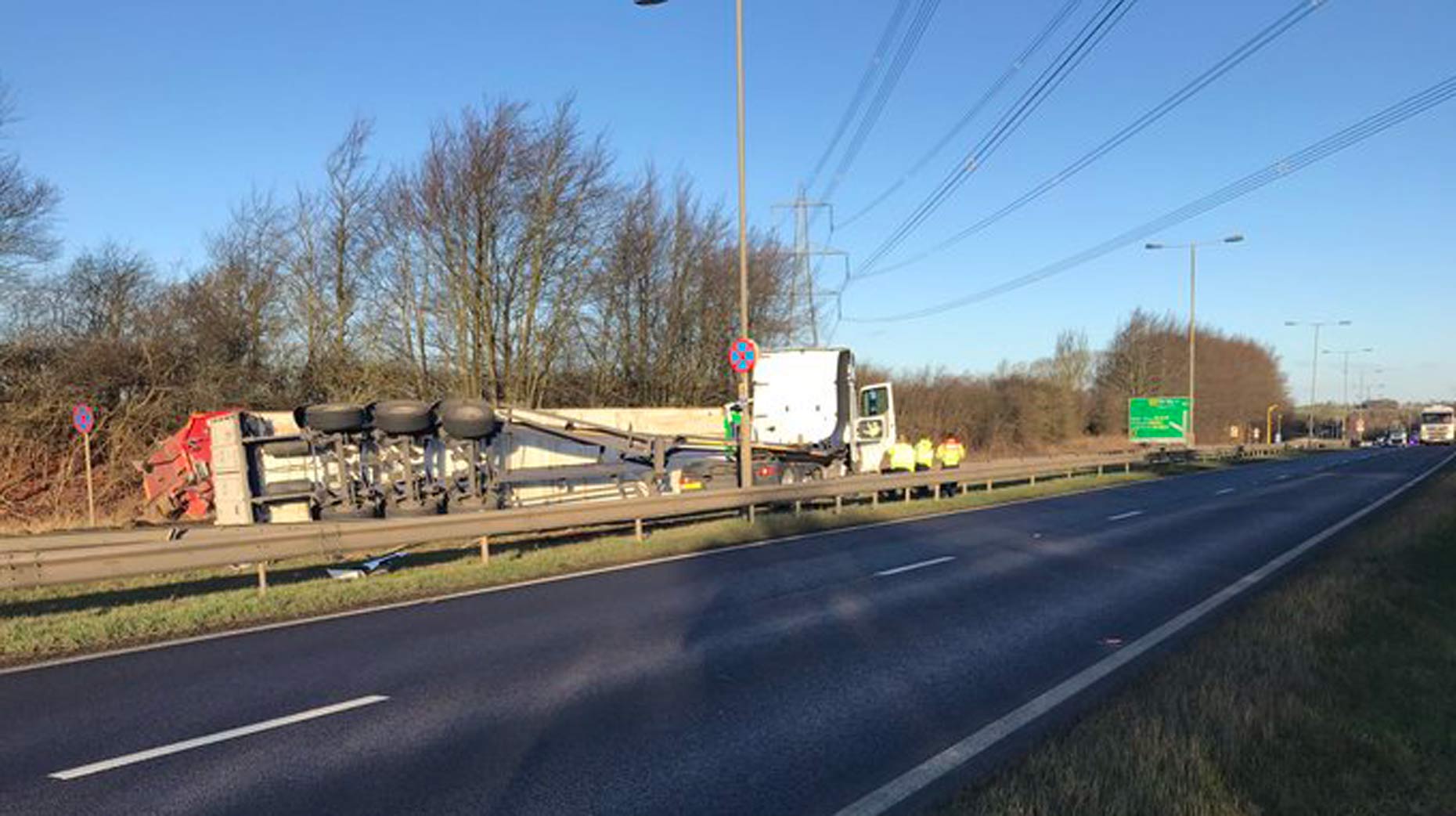 Three people suffered injuries after multiple crashes in Grantham on Tuesday morning.
The driver of a lorry, a man in his 20s, was taken to hospital with minor injuries after a blue Scania HGV overturned while travelling along the northbound carriageway of the A1 at Foston.
It was reported to police at 2.41am. Police said shortly before 10am that the road remained closed by Highways while recovery and repairs to the A1 took place.
Police officers also dealt with a crash at the B6403 High Dyke at Easton, which was reported at 6.12am. A silver Peugeot 307 left the road and police said the driver and passenger were both injured, but not believed to be seriously. The vehicles have since been recovered.
A third incident, on the A1 south at Great Ponton, Grantham, caused further delays in the area with police advising to use alternative routes where possible.
Police said the crash involved a white Mercedes Benz HGV, a green Scania refuse disposal lorry and a blue Tesla saloon. The central reservation was also damaged.
Click here for more information and advice from Highways England.