We tasted the new vegan treats in Lincoln, here are the best ones
Have you tried any of them?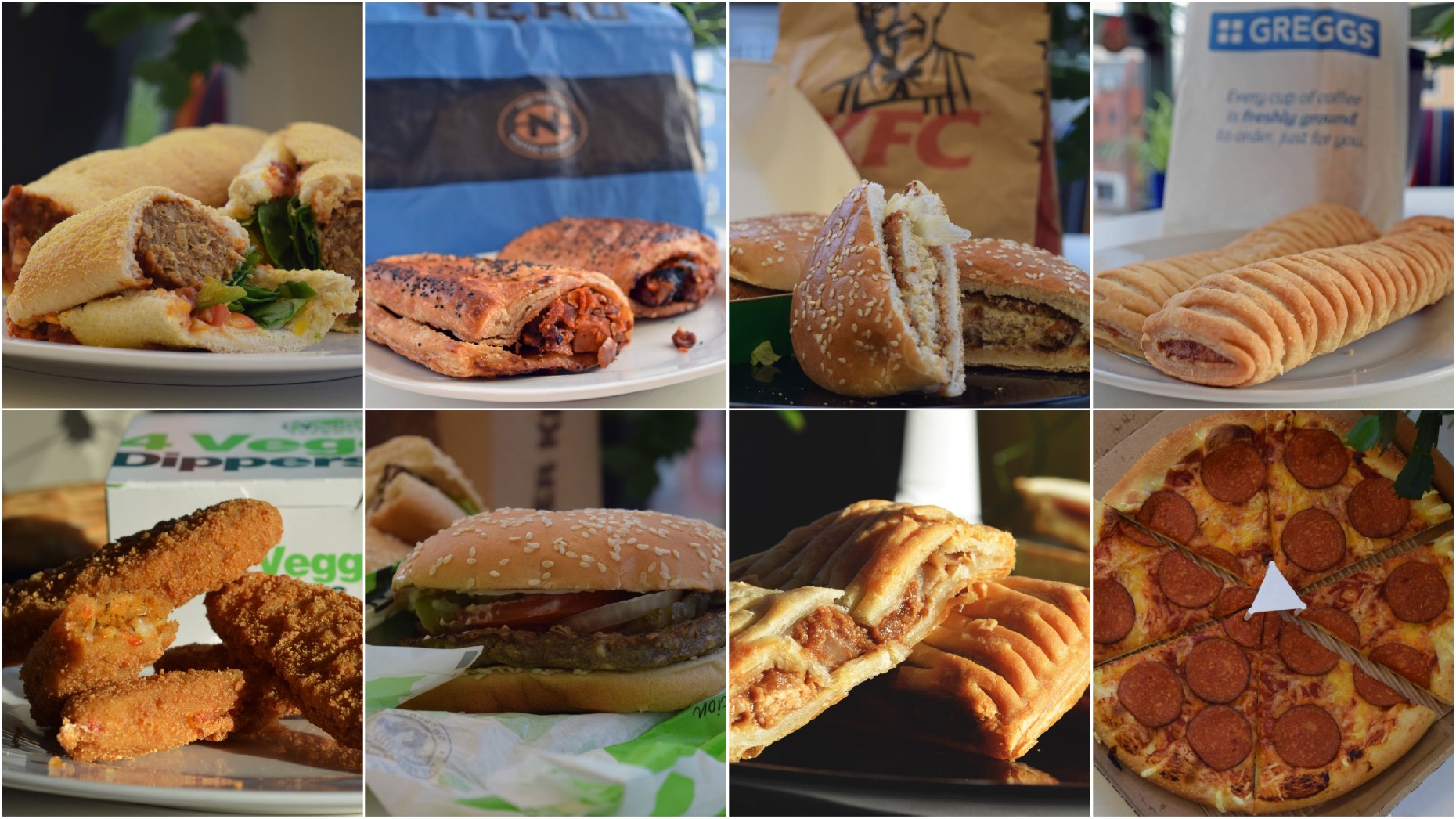 High Street giants introduced new vegan delights just in time for 'Veganuary', and this week The Lincolnite put a selection of notable meals through a rigorous taste test.
Greggs' Vegan Steak Bake, Costa's Vegan Smoky Ham and CheeZe Toastie, and McDonald's Veggie Dippers became the first to face the test. The office tucked in and ranked the new menu items out of five, and we had to herb our enthusiasm in an attempt to find a winner.
Some vegan meat replacements from top takeaways added stiff competition as the latest offerings from Subway, KFC, Pizza Hut and Burger King were also rated.
As part of the taste test series, Greggs' and Cafe Nero's vegan sausage rolls also faced off in a head-to-head competition, but which meat-free snack came out on top?
The Winner – Greggs' vegan steak bake – 4.1/5
Greggs' vegan steak bake was the highest scoring meat-free item, ranking an average of 4/5.
The office was in agreement that the £1.55 vegan snack tasted like the real deal. It wasn't obvious it was vegan, although it had a softer texture. The pastry is just as flakey and the gravy sauce is surprisingly rich.
Caffe Nero's vegan sausage roll
Caffe Nero launched its "Veganero" menu on January 8, with new products including the vegan sausage roll, which ranked an average of 3.6/5.
Although it was very tasty with a good texture, the vegan sausage roll, priced at £3.45, wasn't really a typical sausage roll. Instead of any meat substitute, the vegan puff pastry is filled with roasted butternut squash, courgette and sweet potato. It felt more like a veggie pasty, with an enjoyable tomato flavour.
KFC's vegan burger
KFC's new vegan burger has a 'very chicken-like texture' that can be enjoyed without the guilt, but with the full taste of KFC spices. It ranked an average of 3.5/5.
The burger priced at £3.99 on its own is quite plain in appearance, but it certainly tastes good with the spices and plenty of flavour as the Quorn alternative is coated in the Colonel's secret blend of 11 herbs and spices.
Burger King's Rebel Whopper
Burger King is cheating a bit. Its patty is 100% plant-based (soy), but the whole burger itself is not vegan because it's cooked on the same broiler as the meat whoppers to deliver the "same unique flamed-grilled taste".
It is not obvious from the taste that the burger, priced at £4.99, is 'vegan', so it is a good alternative with some in the office saying they would happily order it again. It was given an average rating of 3.2/5.
Subway's Meatless Meatball Marinara
Subway's Meatless Meatball Marinara has plant-based meatballs smothered in a marinara sauce and topped with vegan cheese.
A footlong, priced at £5.79 in Lincoln, has a nice texture with a good flavour to the sauce. Although it was generally enjoyed in the office, some said the meatballs themselves lacked flavour, giving it an average rating of 3.1/5.
McDonald's Veggie Dippers
A blend of red pepper rice, tomato pesto and split pea mix, coated in breadcrumbs — approved by The Vegetarian Society and certified as vegan compliant as well as gluten free (including the fries that come with it as a meal, fried in vegetable oil).
The Veggie Dippers – four pieces priced at £2.99 or as a meal for £4.59 – are unlike any other taste on the McDonald's menu, and you definitely need some dips to go with them. It ranked an average score of 3/5.
Costa's Vegan Smoky Ham and CheeZe Toastie
Costa's new vegan Quorn smoky ham free slice and vegan coconut cheese toastie is selling well and scored 3/5.
The toastie does what it says on the tin despite the "ham" not tasting very smoky, but it needs to be eaten while hot or it can be a bit chewy.
Greggs' vegan sausage roll
Greggs' vegan sausage roll proved such a hit last year that thousands of the bakery chain's staff are set to get a £300 one-off payment.
The product, priced at £1, tastes like a meat sausage roll with a nice texture and flaky pastry, but it was a little dry, ranking an average of 2.8/5.
Pizza Hut's Vegan Pepperphoni Pizza
This pizza, only available through Deliveroo and Uber Eats, is topped with tomato sauce, Violife vegan cheese (made from coconut oil) and meat-free Pepperphoni (made from pea protein). An individual regular pizza is priced at £12.29, with a larger sharer available for £20.89 — plus delivery charges.
The Pepperphoni itself is tasty and spicy, but the cheese did not go down too well in the office. The cheese was described as tasting rubbery in texture and quite sour and overpowering. It also sticks to your teeth. It was given an average ranking of 2/5.
The final scores in full