A46 delays as seven months of Lincoln roundabout works stepped up
It's expected to take seven months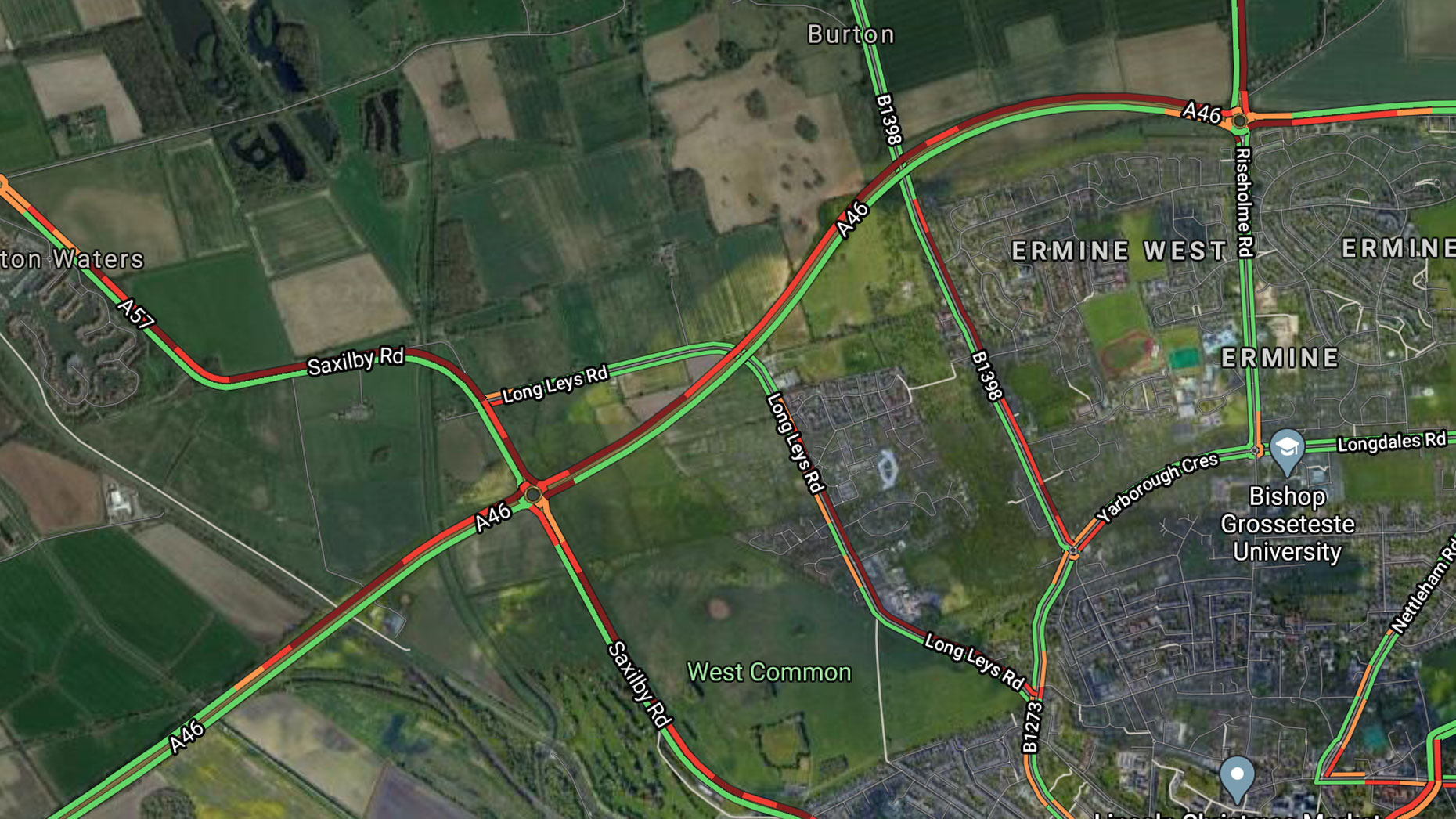 Drivers on the A46 Lincoln bypass have experienced delays due to ongoing works on the A15 Riseholme roundabout.
Long queues have formed since the introduction of 24/7 lane restrictions, which began at the end of January.
The work is expected to take seven months to complete.
It's part of a seven month project to increase capacity and improve traffic flow at the roundabout, and will require a combination of narrowed lanes, temporary traffic lights, speed reductions and night-time closures.
A diversion route was set via the A15 North to the A15/A1500 roundabout back to the A15 South for a left-turn only into St George's Lane.
As part of the scheme, an extra roundabout lane will be added, along with extra entrance and exit lanes at all approaches and exits.
The drainage system at the roundabout will also be rebuilt, along with resurfacing works and the installation of new signs and lighting columns.
More than £4.6 million was set aside to improve the A46 Nettleham and Riseholme roundabouts. Lincolnshire County Council will, however, has said it will "hold off" on the Nettleham roundabout improvements for the time being.
Councillor Richard Davies, Executive Member for Highways and Transport, said previously: "This stretch of the A46 is a crucial part of the county's infrastructure and a key part of the Lincolnshire Coastal Highway. But drivers often face queues at Riseholme Roundabout at peak times, which can significantly affect people's journey times.
"Our research and traffic models show that making Riseholme Roundabout bigger and adding extra approach and exit lanes would be improve this issue significantly, since that's where traffic bottlenecks.
"These works will inevitably cause some disruption, but we'll be doing our absolute best to keep traffic moving and will ensure that the works will not impact on traffic flow during next year's Lincolnshire Show."