Lincoln man relives 'magical day' as he donates Olympic torch to the city
Keith's legacy will now go on display at the Guildhall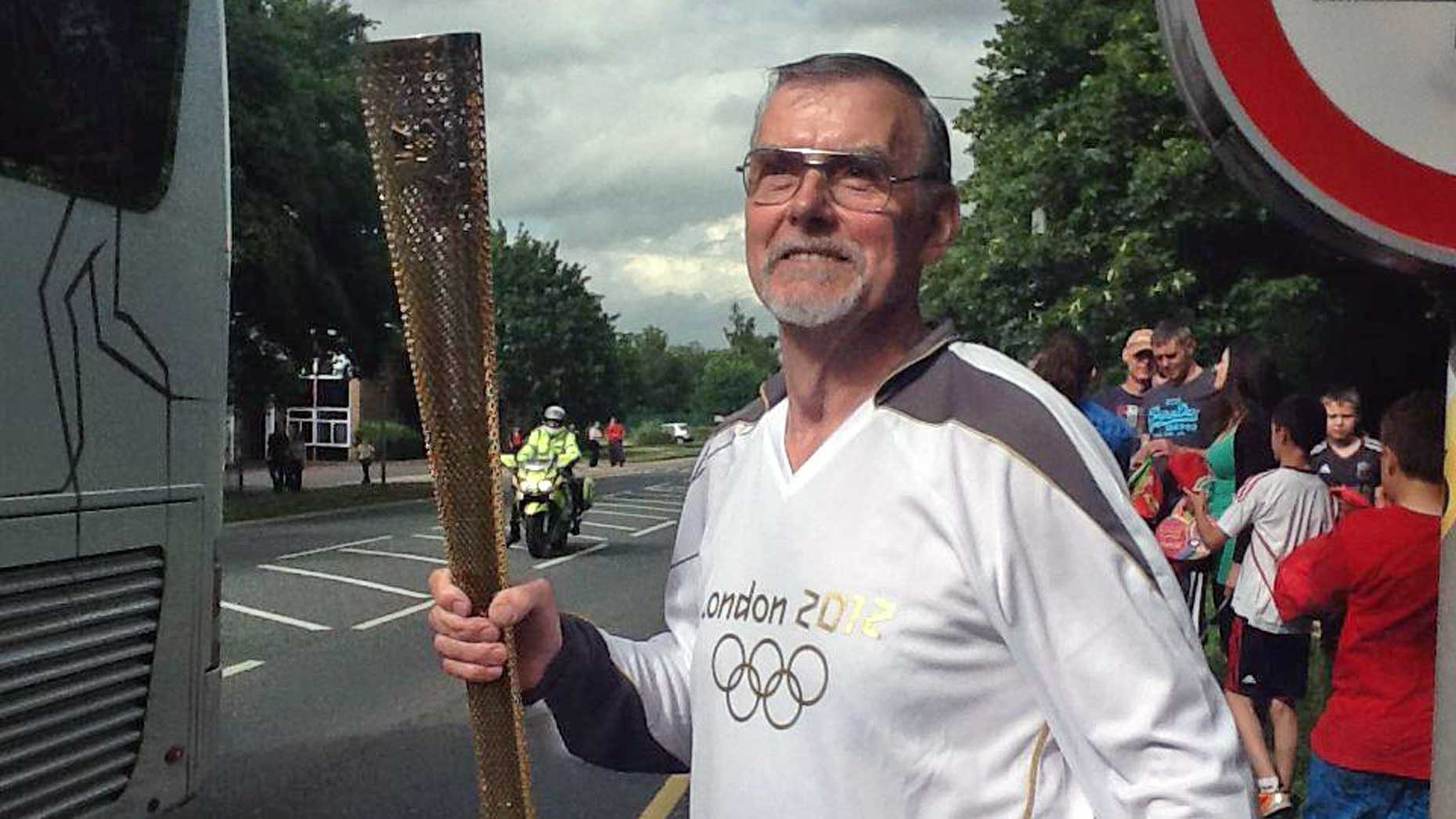 A Lincoln man has relived the "magical day" in 2012 when he passed on the Olympic torch as he donates it to the city.
Keith Hebblewhite, 82, vividly remembers day 40 of the relay when he carried the flame and passed it onto British winter paralympian Jade Etherington.
He has kept the torch on display at his home for the last eight years but has now decided to donate it to the city to be put on display at the Guildhall.
When asked how it felt to carry the torch, Keith said that it was "absolutely fantastic" and remembers it very fondly.
"It was such a cracking, warm day. I started off really quickly for the 600 metres so thought that I should slow down and take it all in towards the end.
"I went up to my wife who was in a wheelchair at the time and gave her a kiss, it was such a magical moment that I will never forget."
Keith is a keen runner and even one day queued for 18 hours to take part in one of the first London marathons but he believes he was nominated for his charity work.
He has donated thousands over the years to St Barnabas Hospice Lincolnshire by organising male voice choirs in Lincoln Cathedral.
The original plan was to gift the torch to his grandson Miles who was born in 2012 but thought that it would be better going to Lincoln for more people to see.
Back in 2012, Keith bought the torch for £225 and took it around schools to give talks and even used it to raise more money for St Barnabas.
Some of the torch bearers sold their memorabilia for over £150,000 when Olympic fever really took hold, but Keith never considered selling it.