March 4, 2020 10.04 am
This story is over 43 months old
Family plea for donations to search for missing Lincoln man in Germany
Find out how to donate inside the story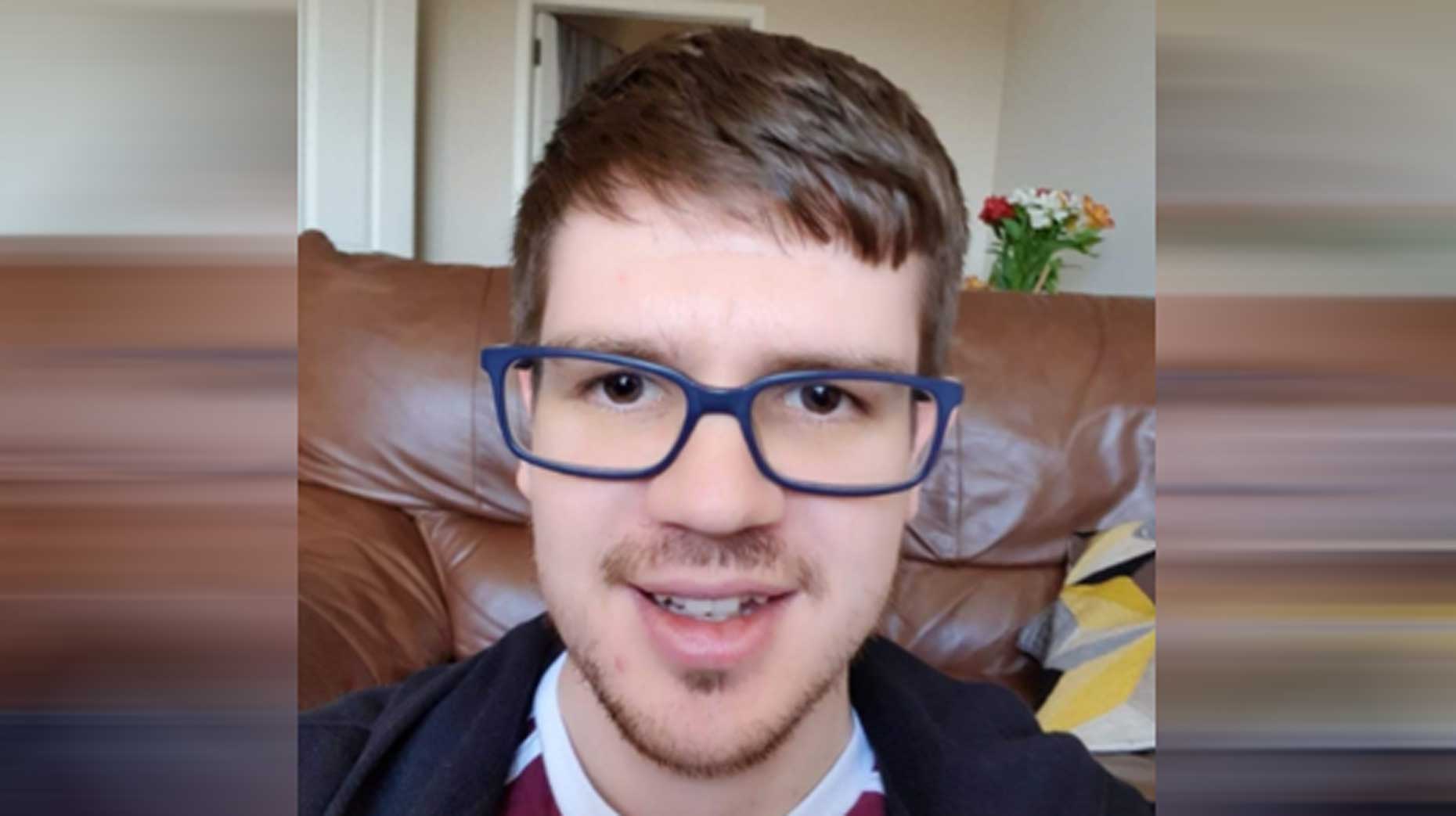 The family of a missing Lincoln man living in Germany are trying to raise money for travel expenses to assist with the ongoing investigation into his disappearance.
As previously reported, 32-year-old Gareth Hicks, who has also recently lived in Forfar in Scotland, is understood to have been with friends at Blitz Nightclub in Munich on the night of February 22.
He left alone unexpectedly and the last known contact was a social media post at around 3am on Sunday, February 23 and he has not been seen since.
Gareth's brother Stuart Hicks has created a donations page on Facebook as the family desperately need help funding ongoing travel expenses. At the time of publication, the page has raised £1,639.
Stuart said: "I'm finding it hard to believe this is even real, or even happening, just know I will not stop looking for you, I will bring you home brother. Miss you so much."
He added: "My family urgently need to raise funds to help bring Gareth back home. Having travelled there once already we now urgently need your help and empathy to continue our desperate search. Please help me find our brother/son/dear friend.
"Your kind donation means the absolute world to me and my family. With your help we will be a step closer to getting Gareth home."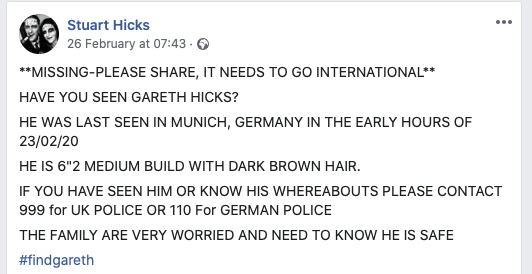 Friends and family are desperately trying to make sure he's safe after he posted a cryptic selfie on the night of his disappearance captioned 'modern slave'.
He then commented on the post saying "get out of jail free".
A Facebook group was set up to aid with the search, which is also accompanied on social media with #findgareth.
The Lucie Blackman Trust, which supports British nationals in crisis oversees, issued an appeal to try and help find Gareth, who is considered vulnerable. Anyone with information should call the charity's central freephone information line from the UK on 0800 098 8485. Information can also be reported via email to [email protected]