Lincolnshire shops, factories and farms need army of temp workers
To cope with the coronavirus crisis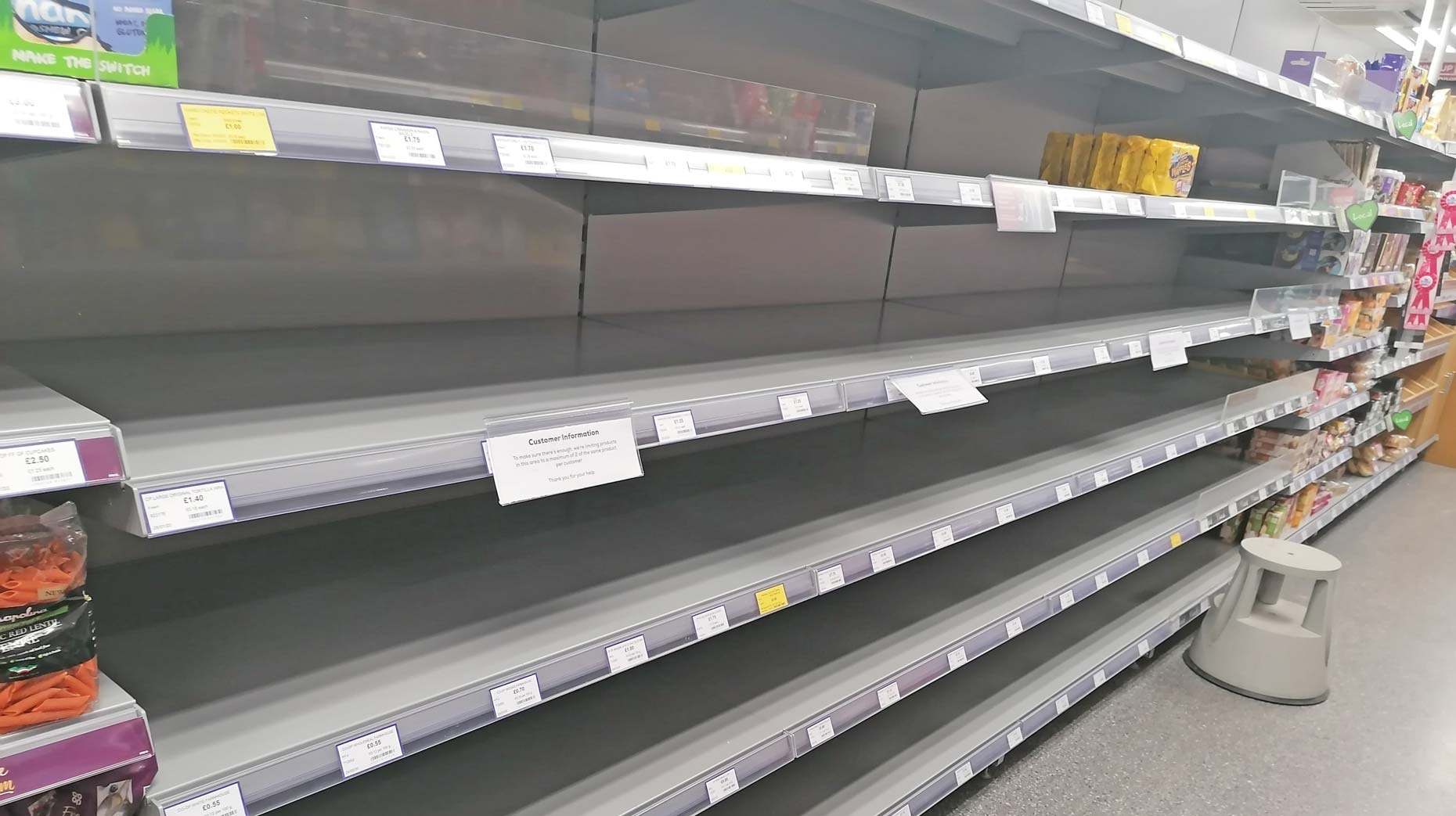 Lincolnshire shops, factories and farms are among those recruiting an army of temp workers to cope with the coronavirus crisis.
The heightened demand for services, school closures and people undertaking self-isolating period is causing stockpiling and also stretching staff at many stores.
Roles have been advertised at various companies, with some stating that the jobs would be a good fit for anyone off work due to the impact of COVID-19, including from the hospitality and catering industries.
Lincolnshire Co-op
Lincolnshire Co-op are keen to find customer service assistants for food stores and pharmacies, as well as delivery drivers for the bakery Gadsby's and to help deliver medication to pharmacies and home delivery patients.
Anyone interested can fill out the application forms here and here for jobs in the Lincolnshire Cooperative Trading Area. A telephone interview will follow to enable any successful applications to start as soon as possible.
Varied fixed-term and casual contracts are currently available, with scope for these to be made into permanent contracts at a later date.
Co-op
According to the Guardian, recruitment is being fast-tracked with the Co-op creating 5,000 temporary posts,.
The Manor Farm Co-op in North Hykeham is urging people looking for a temporary job to apply in-store. It said it is able to interview very quickly and successful applicants can start soon.
Other supermarkets
Asda has started working with a number of national companies to offer temporary roles to people. They will be offered shifts or a temporary secondment to Asda roles.
The supermarket's colleagues are also being urged to reach out on social media to invite friends and family whose work has been impacted.
It is also understood that Tesco is hiring temps for 12-week stints, Aldi has launched a recruitment drive, and Waitrose has asked workers in 40 stores to recommend friends and family who could help out on the shop floor for around a month.
Farmers
With the soft fruit-picking season due to get fully underway in April, HOPS Labour Solutions is inviting British people to apply for jobs picking and packing fruit and vegetables to help feed the nation.
Due to the outbreak, UK farms have a shortage of seasonal labour to help pick and pack fruit and vegetables. Travel restrictions and tighter border controls are impacting on the number of people currently willing to travel to the UK.
HOPS said the paid positions could provide an income for students, job seekers and anyone who has been laid off work due to the impact of coronavirus, including those in hospitality and catering.
Anyone interested should complete an online form here and successful applicants will receive training on the farm. Assurance is also offered that all HOPS farms are following the correct procedures around safe working conditions during the coronavirus outbreak.
Factory workers
Moy Park is calling for people to join its team after a marked increase in grocery retail and subsequent demand for poultry produce due to COVID-19.
It has listed hundreds of temporary job opportunities across a range of roles in its agriculture and production operations at its site near Grantham.
The firm said many of these positions could be particularly suitable to those from within the hospitality industry. It is advised to apply by emailing [email protected] or [email protected] and to click here or here.
Bakery workers
Chilled pastry producer Addo Food Group is recruiting for temporary jobs at its Spalding site.
It is offering roles to people with all levels of experience within its Lincolnshire-based factory, which may help those who have been affected by recent redundancy in hospitality and leisure-based businesses as a result of coronavirus.
For more information about the temporary vacancies at Addo Food Group, email [email protected].