April 16, 2020 4.46 pm
This story is over 43 months old
Sponsorship deal provides Olympic hope for Grantham judo star
A future Olympic gold medalist from Grantham?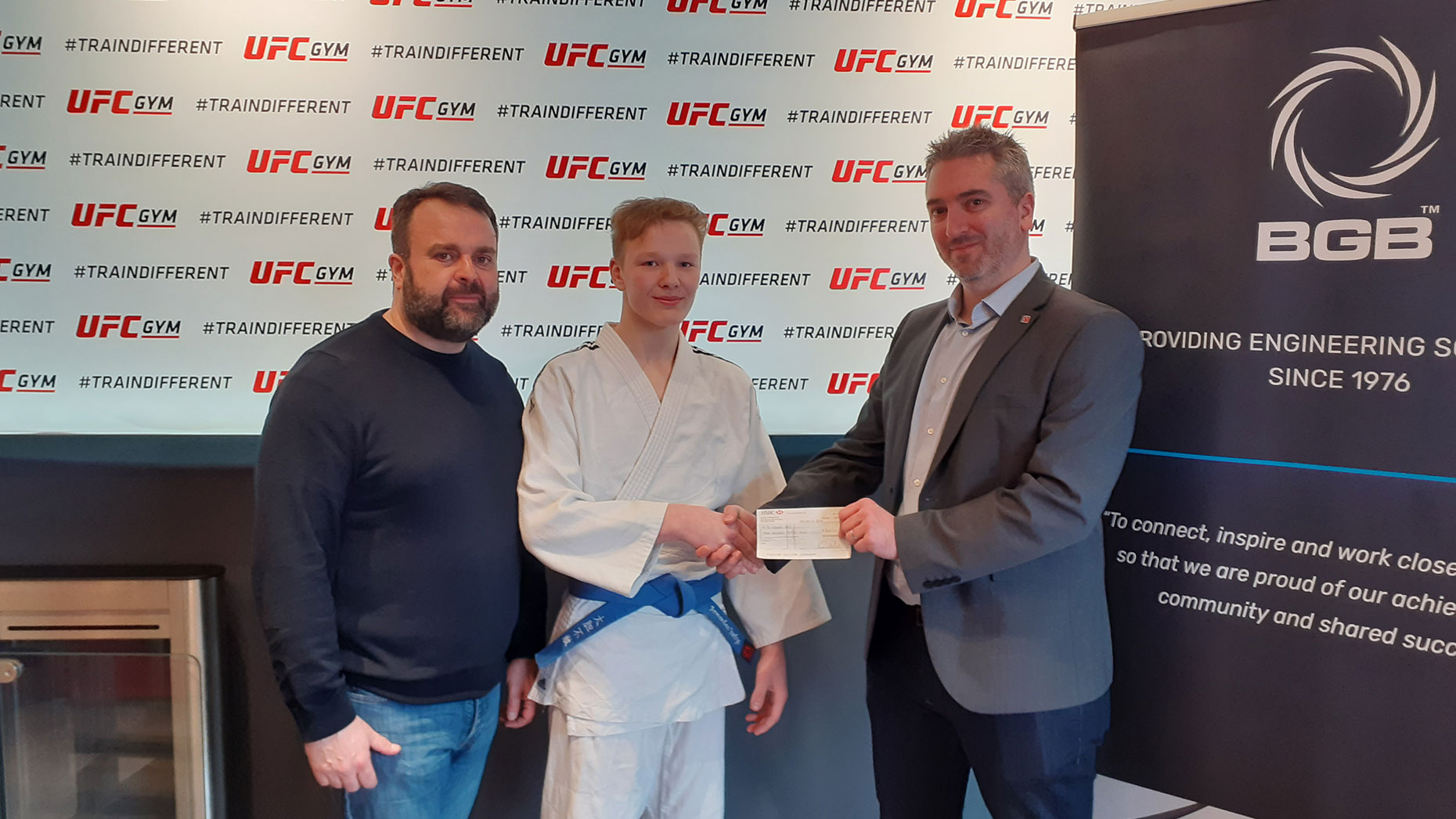 A judo star from Grantham has secured training funding to keep his Olympic dream alive.
Armandas Jursys will train at UFC GYM in Nottingham, with membership costs being covered by Grantham-based engineering firm BGB.
BGB provided the first instalment of £350 for six months' membership at the gym, and are set to provide further funding on a rolling basis.
Jursys is 15 years old and hopes to win a gold medal for his country one day.
He normally trains at Vale Judo Club in Oakham and has won gold at national tournaments.
"This is a really good opportunity for me to work on my goals and take my training up to the next level."
Armandas started judo and karate aged just five in his native Lithaunia, pouring all his energy into training before settling in the UK.
On the first tour of his new training gym, Armandas was joined by James Tupper, marketing manager at the youngster's primary funders BGB.
He said: "We are really pleased to be supporting this talented and highly-motivated young man on his journey towards Olympic success and then on to becoming a professional UFC (Ultimate Fighting Championship) fighter.
"BGB is covering his membership, which includes weekly strength and conditioning classes to complement the one-to-one coaching that UFC Gym is providing free-of-charge, from UFC GYM Nottingham Head Coach, Tolly Plested, who holds black belts in judo and Brazilian jiu-jitsu.
"I am a martial arts fan myself, so I'll be following Armandas' progress with great interest.
"He is really driven and his enthusiasm for the sport is clear for anyone to see – he's a real credit to his school."