April 14, 2020 11.44 am
This story is over 27 months old
Three fined for towing caravan from Essex to Lincolnshire during lockdown
They breached the coronavirus restrictions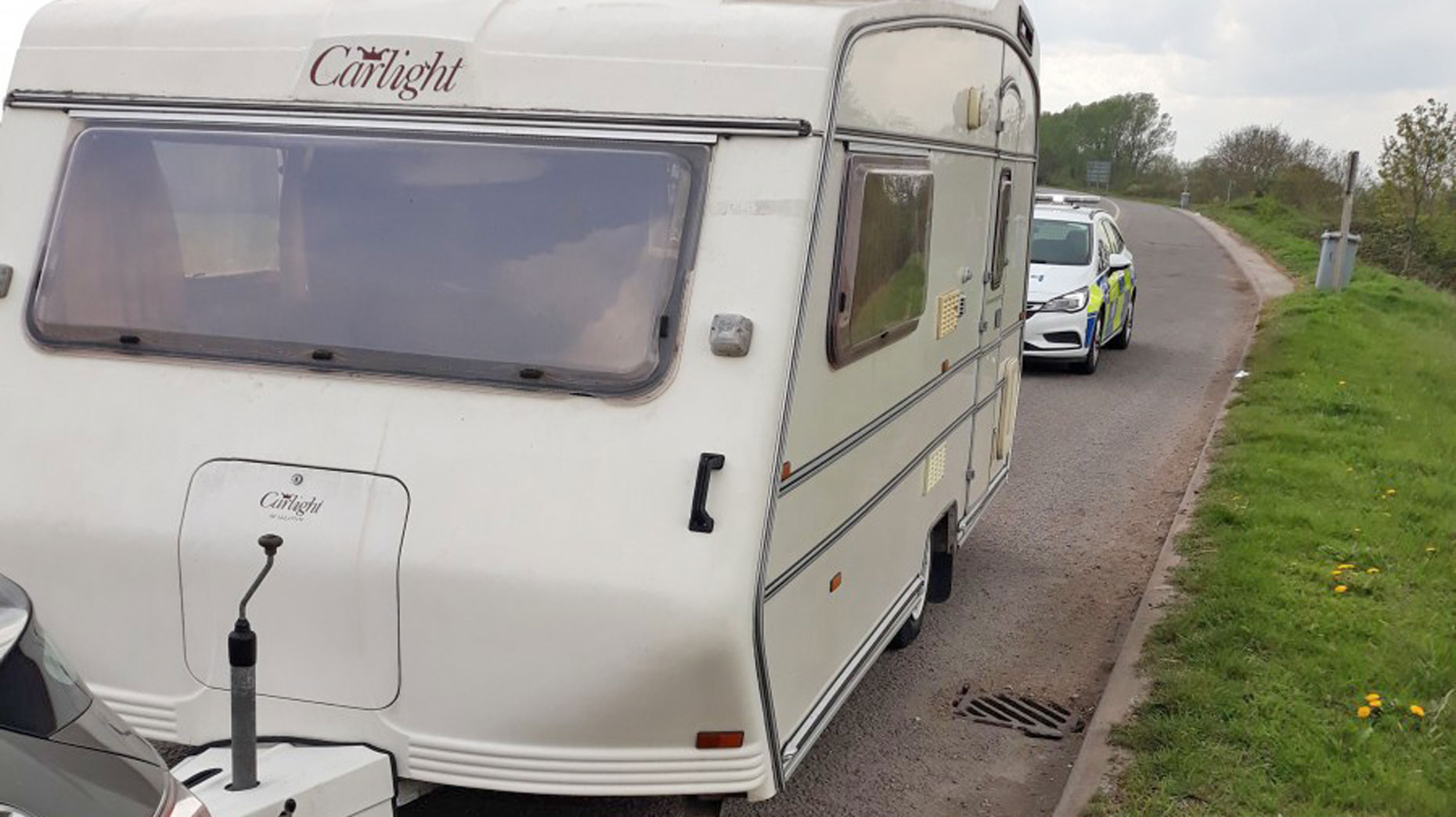 Three people have been fined after being stopped in Newark towing a caravan they had recently purchased from Essex to Lincolnshire.
New powers were introduced by the government to allow officers to issues fines for anyone breaking lockdown rules. As of Easter Sunday evening, Lincolnshire Police had issued a total of 28 fines and their colleagues in Nottinghamshire also encountered problems over the weekend.
Nottinghamshire Police issued fixed penalty notices to two men, aged, 52 and 38, and a 30-year-old woman after stopping the trio during their non-essential journey in Farndon Road in Newark at 3.35pm on Sunday, April 12.
No number plate was displayed on the caravan. On further inspection it was also discovered that the trio had taken a 300-mile round trip from Lincolnshire to Essex to buy the caravan from a private seller. Paperwork for the sale of the caravan showed this.
The trio were each reported for summons for a breach of COVID-19 restrictions and issued fines.
Police can issue penalty notices of £60, reduced to £30 if paid within 28 days, but the exact totals for the trio have not yet been disclosed.
PC Richard Bombroffe, who stopped the vehicle, said: "Towing a caravan while we are in lockdown is clearly going to attract suspicion as it is highly unlikely this is going to be a necessary journey under current lockdown rules.
"Then we noticed it didn't have any number plates. The occupants of the towing vehicle stated that they had been returning to Lincolnshire after collecting a caravan bought online from Essex.
"This is clearly not an essential journey so all three were reported for summons and tickets were completed back at Newark station.
"This was the exact type of breach we should be prosecuting and issuing tickets for. These people have deliberately flouted the rules putting their own and other people's lives in danger and this will not be tolerated."