May 12, 2020 5.27 pm
This story is over 26 months old
Controversial Harmston pig fattening unit refused
North Kesteven received more than 50 emails complaining about the meeting being held online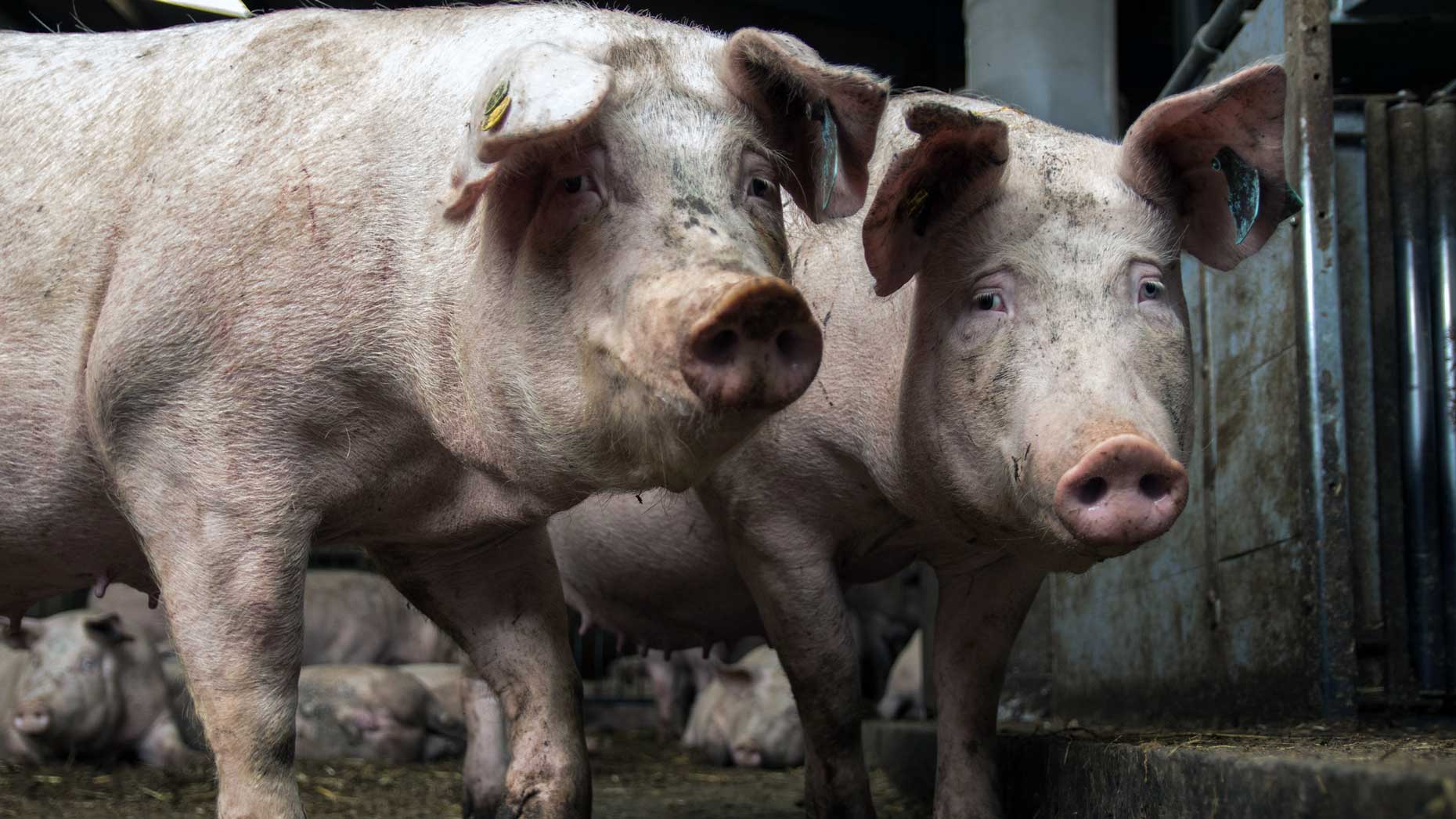 A 1,920 space pig fattening unit in Harmston, which attracted 25,000 objection signatures, has been refused by North Kesteven District Council today.
The authority's planning committee said the business had not provided enough evidence to support its economic need.
The decision had been postponed in March in the face of coronavirus. However authorities have begun to operate virtually in order to carry on with business.
North Kesteven District Council members met via Microsoft Teams on Tuesday, May 12.
Councillor Ian Carrington said: "The submitted details fail to demonstrate the proposal is essential or that its scale is appropriate to that business need."
The plan was tabled by DF Meanwell Ltd, and would have seen the unit built on land north of Station Road in the village.
Mr Harrison, speaking on behalf of the applicants said: "To be blunt, the application before you is arguably the most scrutinised we have ever submitted."
He said it had no statutory objections and a "clear recommendation for approval".
"The family business has an essential need to diversify. We realise several local objections have been received but it's unfortunate these have been predominantly formulated around misinformation."
More than 50 emails were received NKDC raising concerns over it being held virtually.
Complainants said the planning committee taking place during lockdown was undemocratic and would stop interested people attending.
Mark Willetts said, however, that the meeting was lawful and in keeping with government guidelines.
He told members the documents had been available for comment since August and a full consultation had been carried out.
The plans originally attracted more than 400 letters and a 25,000 signature petition of objection against the plans, however, council officers recommended approval.
Objectors to the plans had concern over an inappropriate location, odour, noise, HGV activity and animal welfare.
They said it would adversely affect local businesses.