May 8, 2020 4.49 pm
This story is over 19 months old
Your pictures: VE Day celebrations in Lincolnshire
The best pictures you sent us to mark the occasion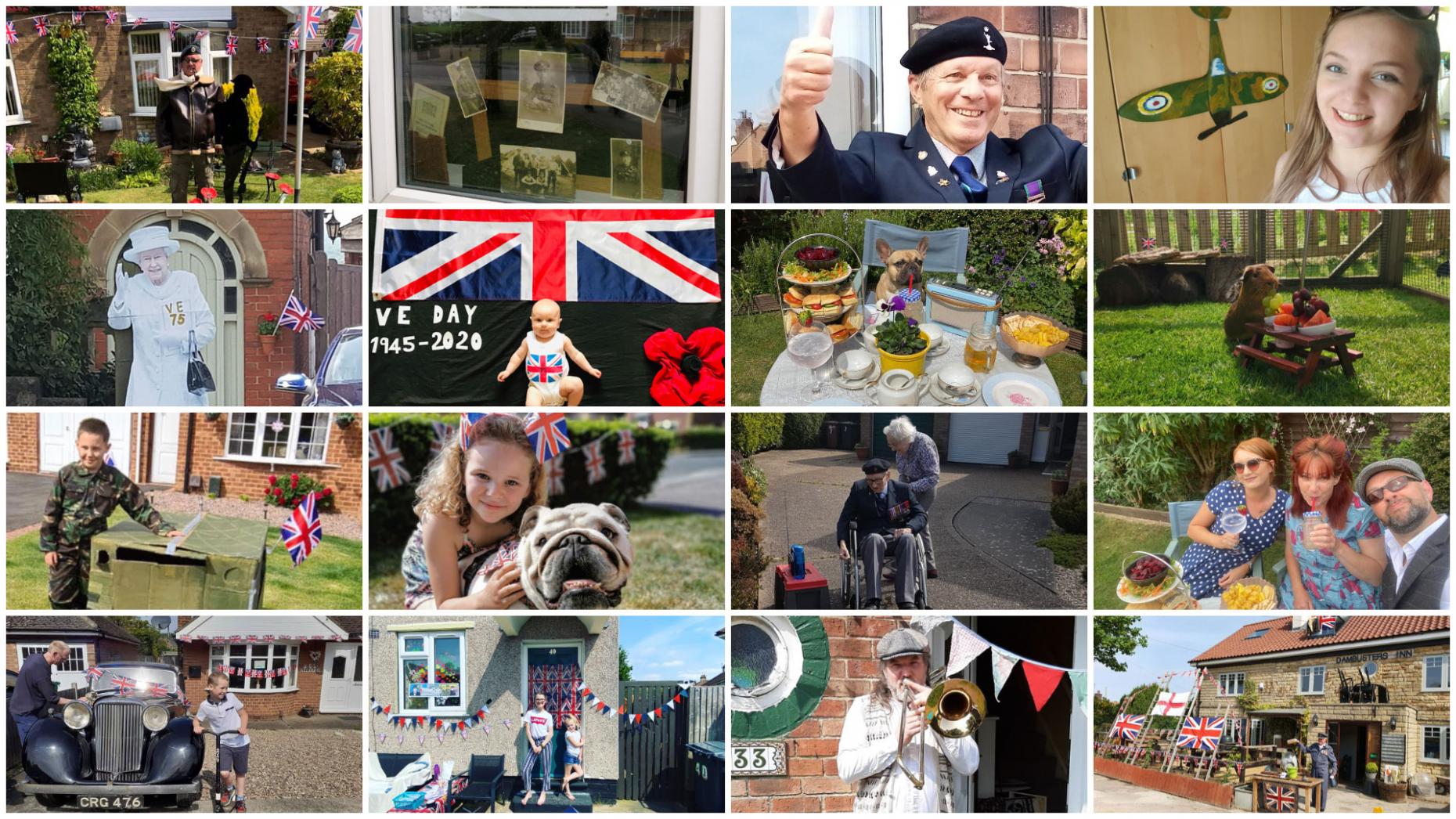 Lockdown didn't stop Lincoln and Lincolnshire celebrating the 75th anniversary of VE Day.
Here are the best pictures readers sent us to mark the occasion.
Horncastle 'balloon guy' Craig Cash has put an RAF balloon tribute on his drive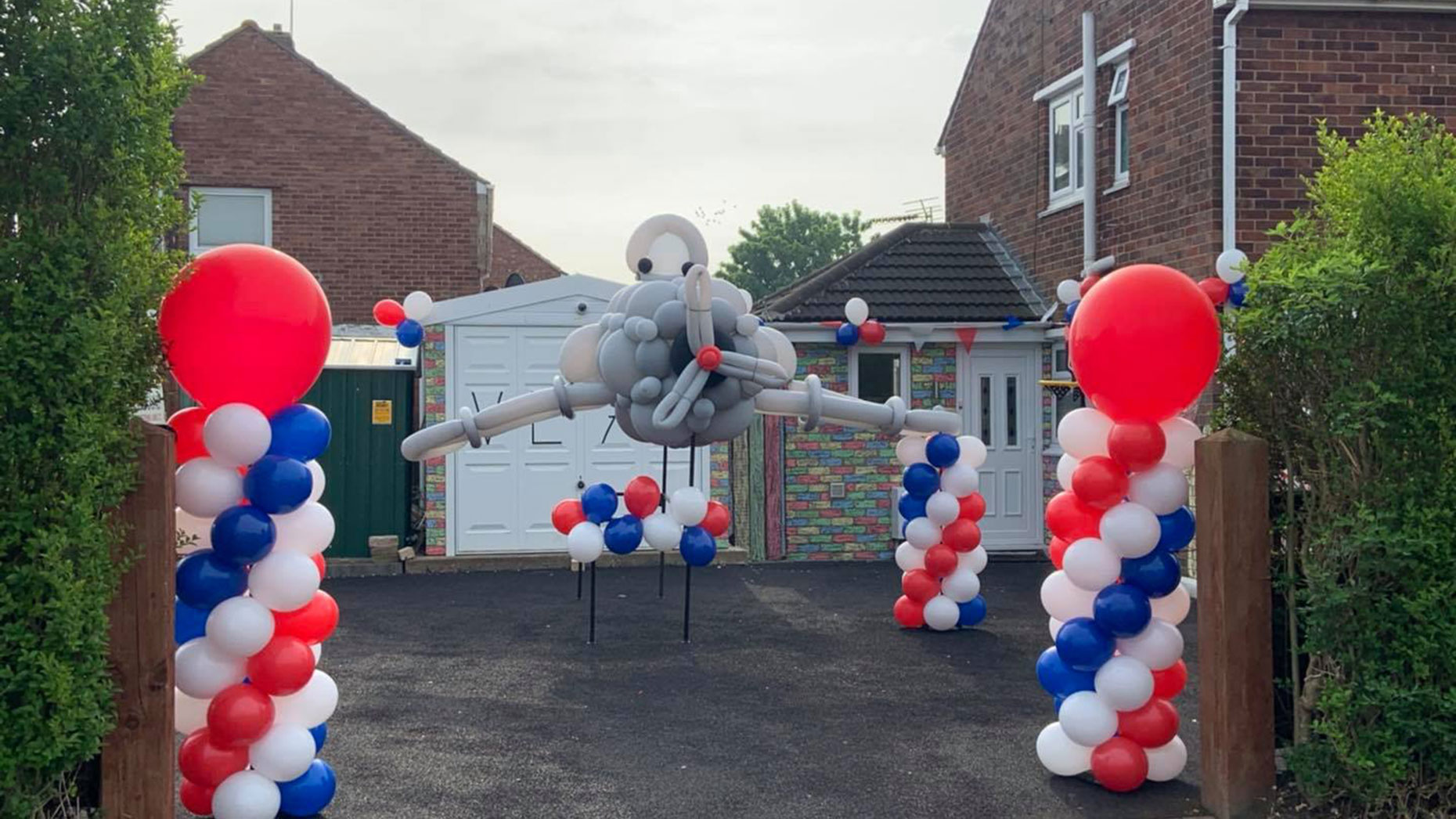 Westgate Academy in Lincoln have made a mural for fallen war heroes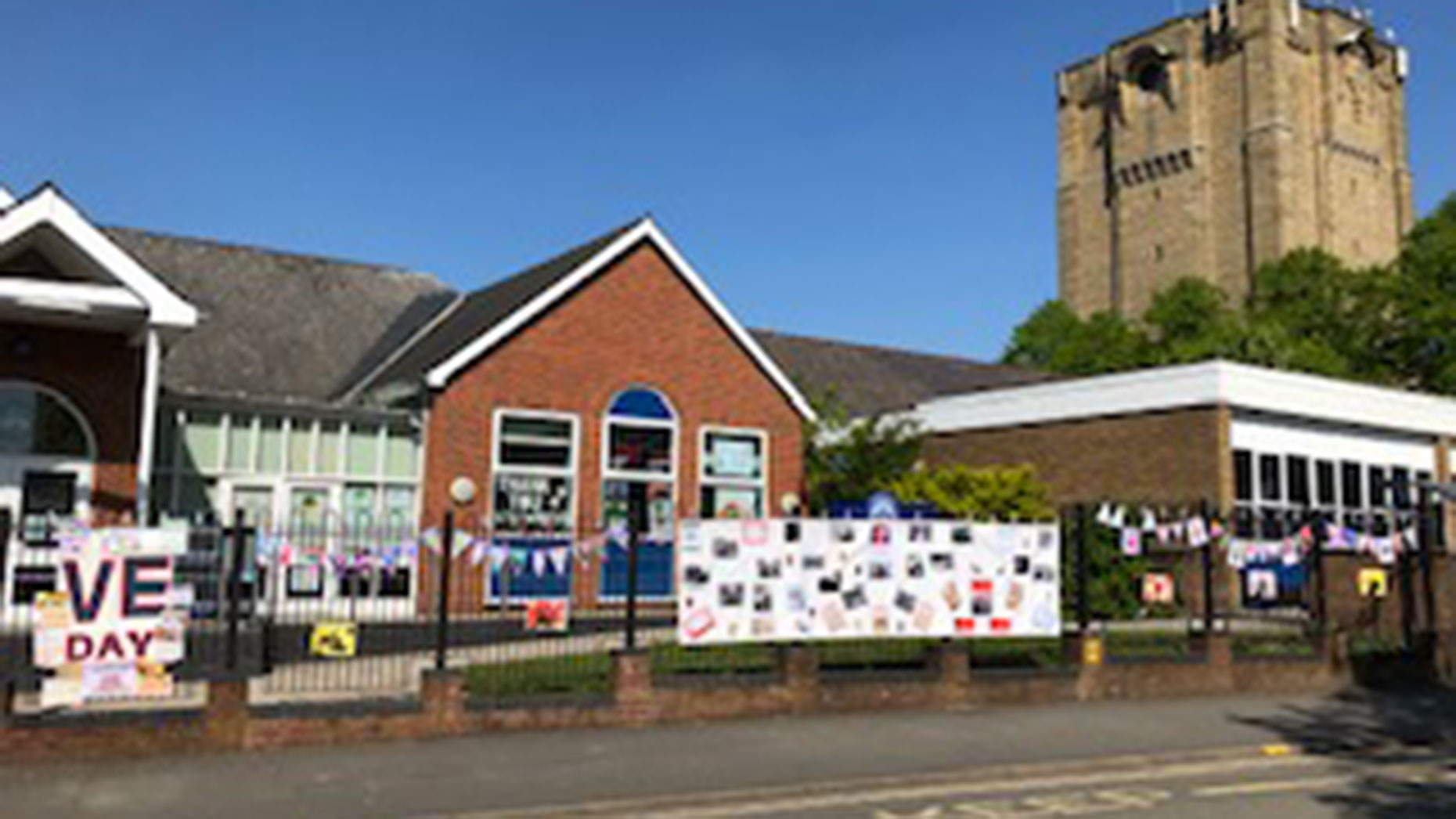 Fly-by in Eagle with Colin Campbell and his children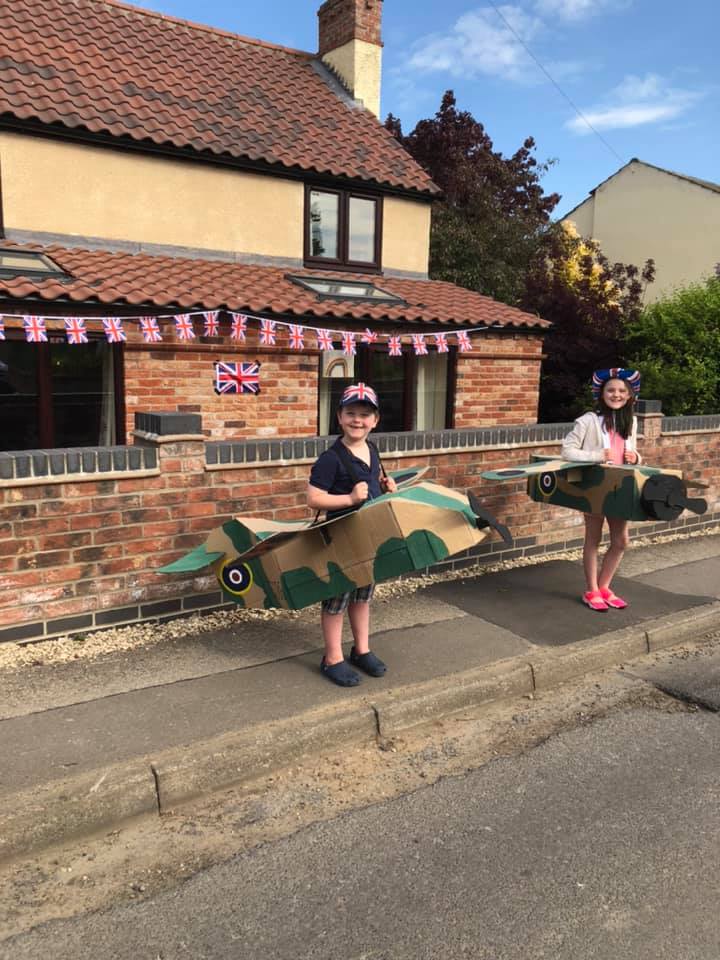 Elaine Stones's house decorations in Wragby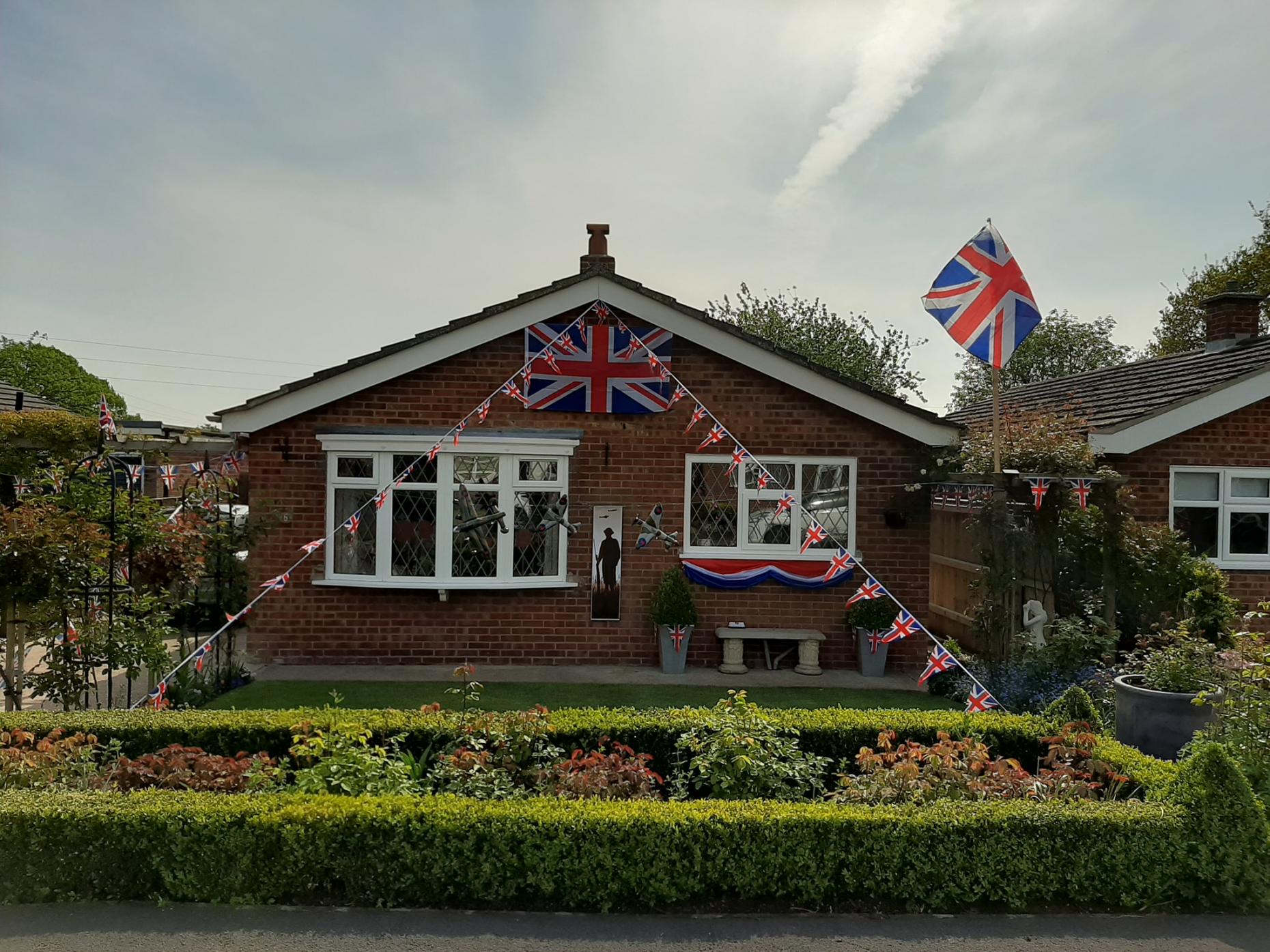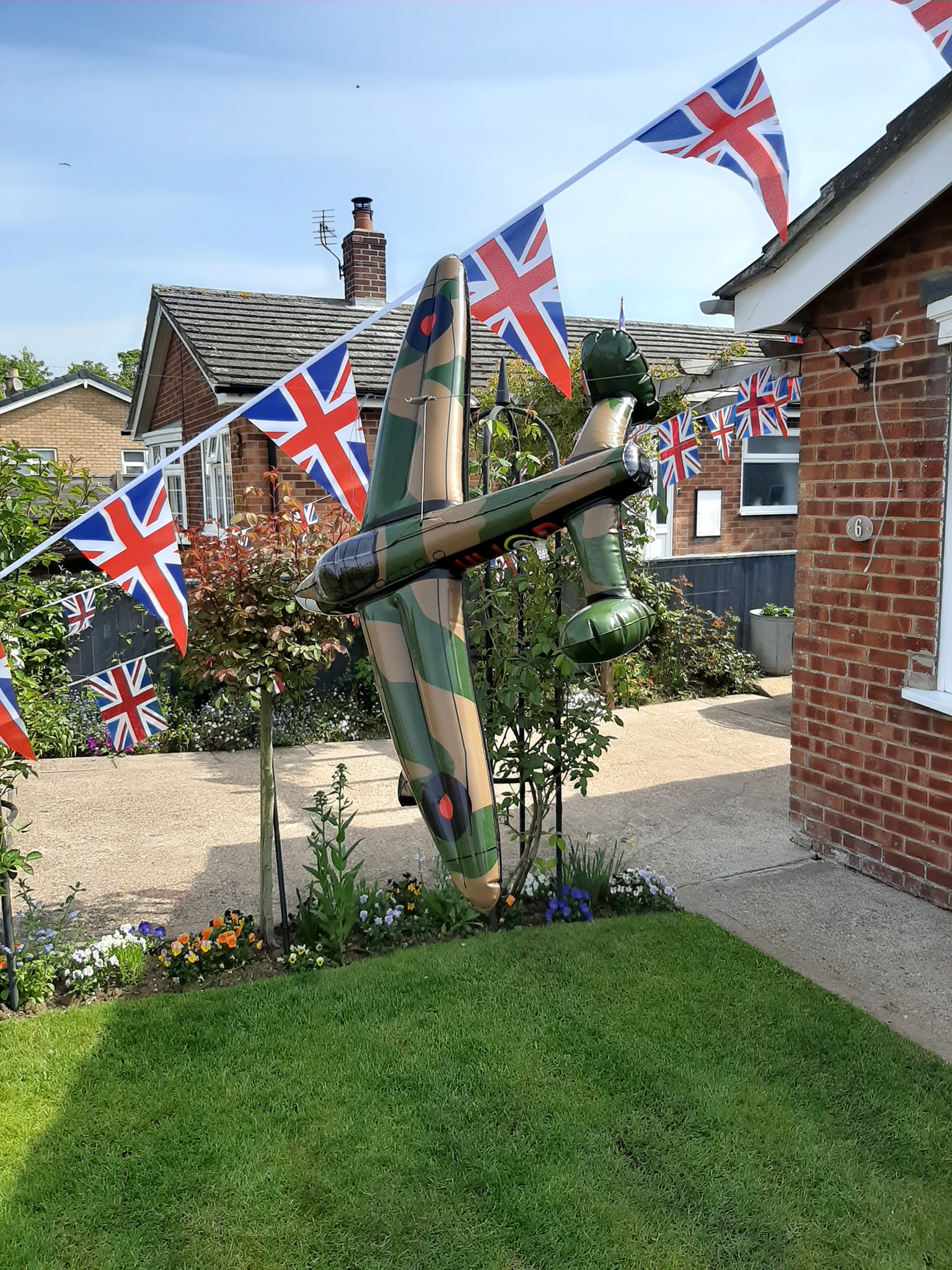 By Merry Kerry in North Hykeham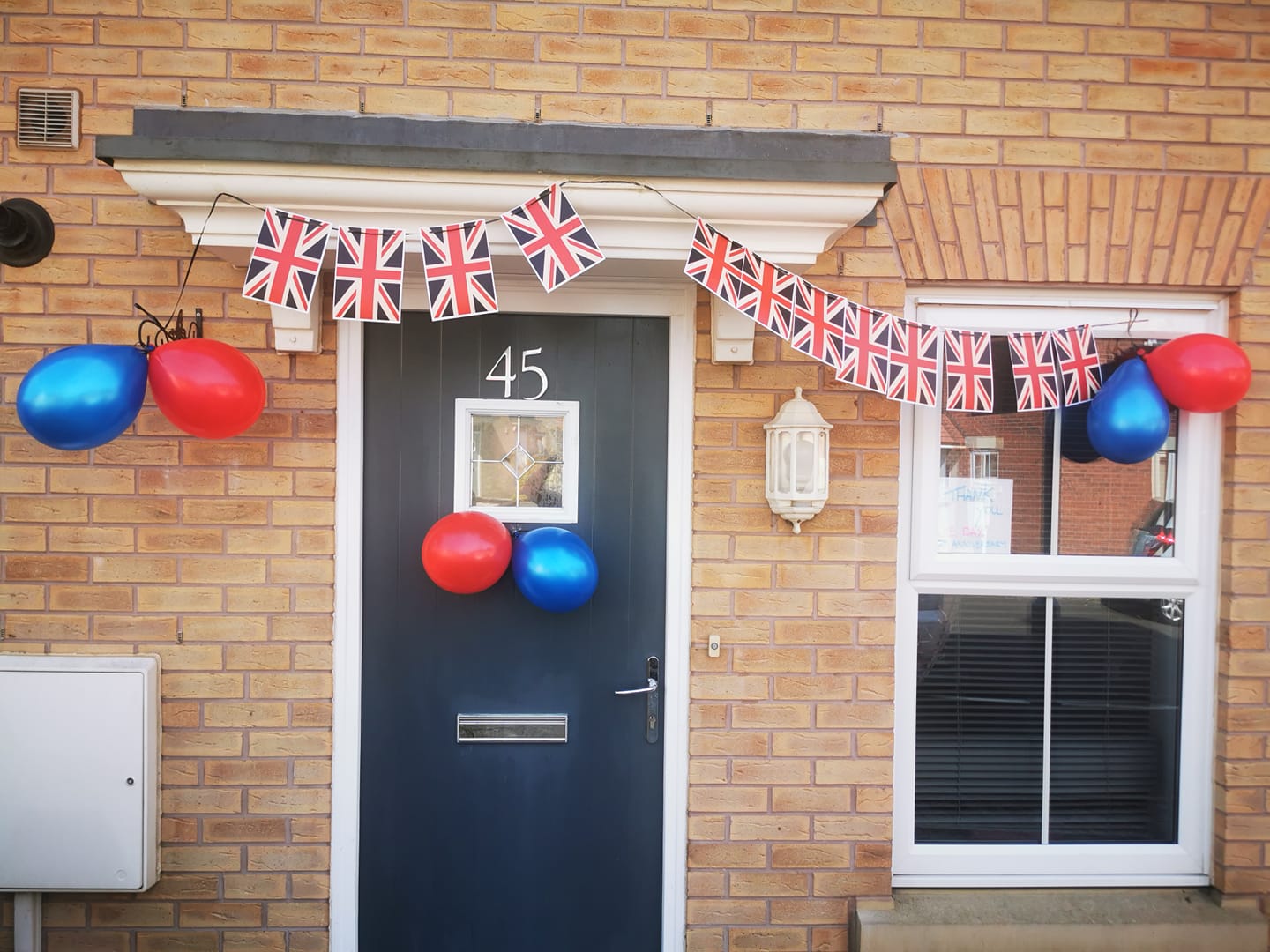 Balloons by Naomi Aleisha in Lincoln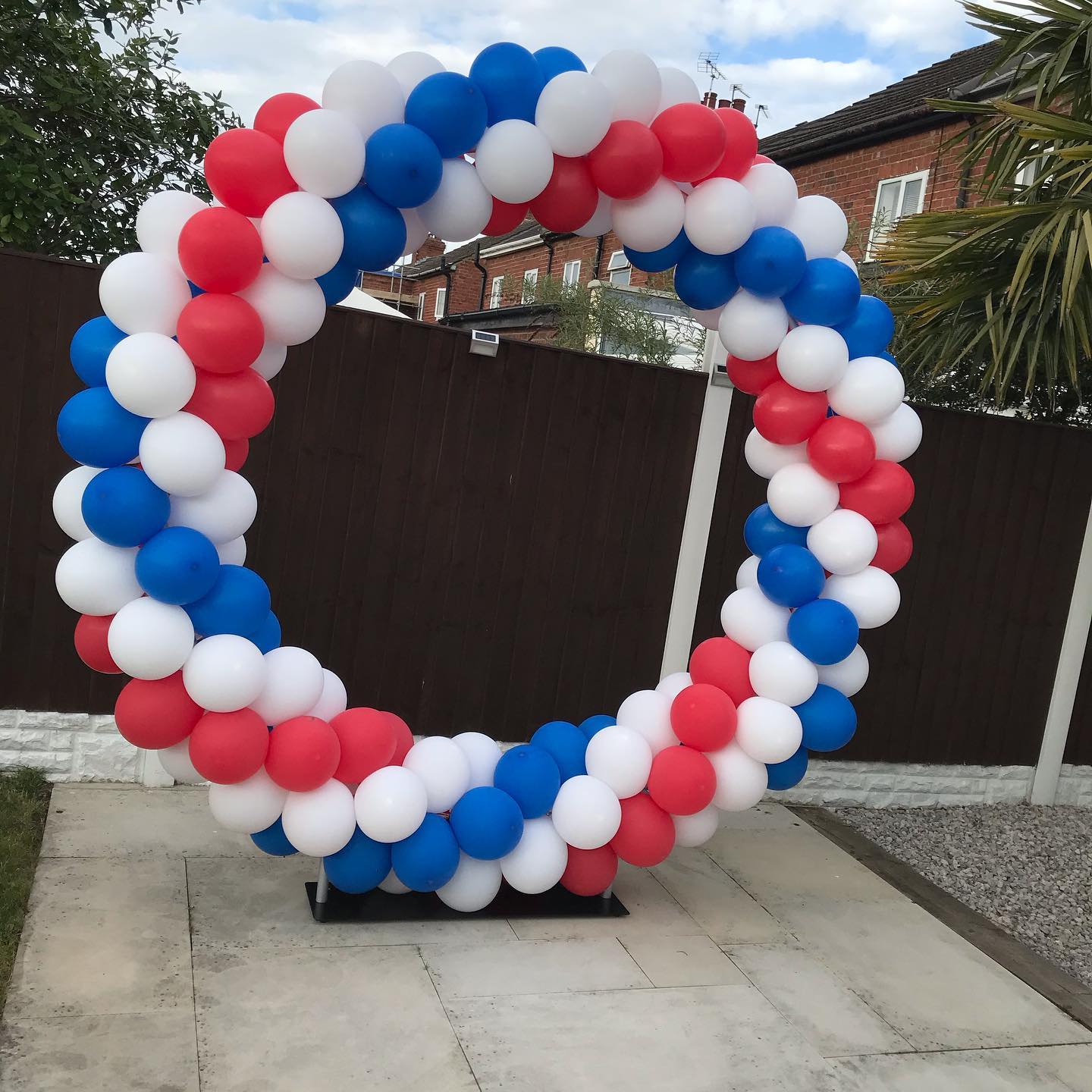 Amy Gilbert's son ready for a fly-by in Newton on Trent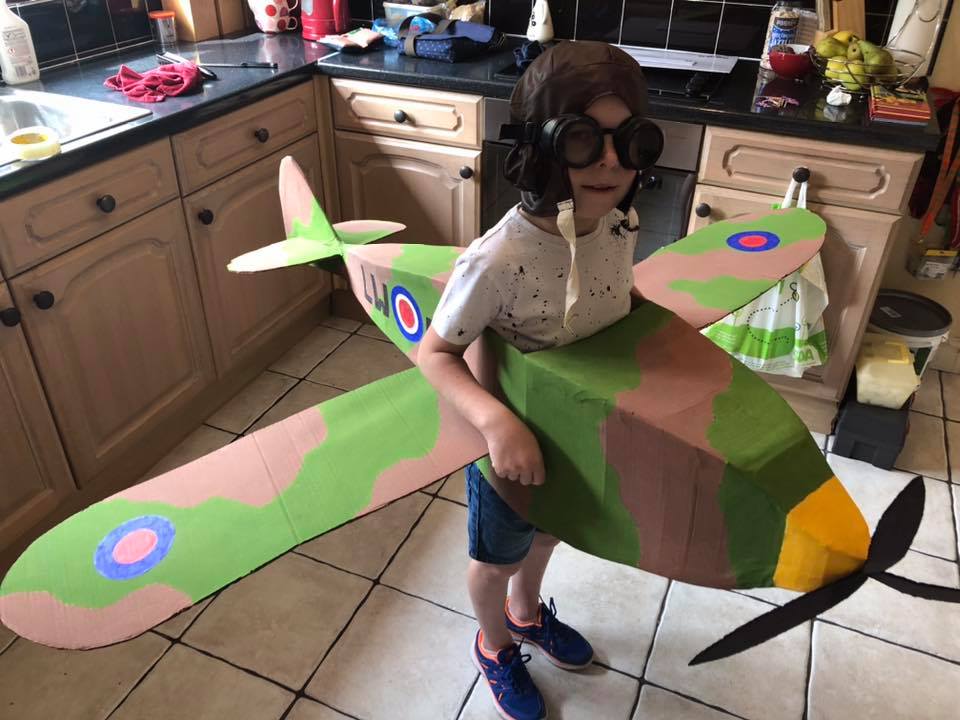 Kelly Yarwood's dog Walter ready for the big day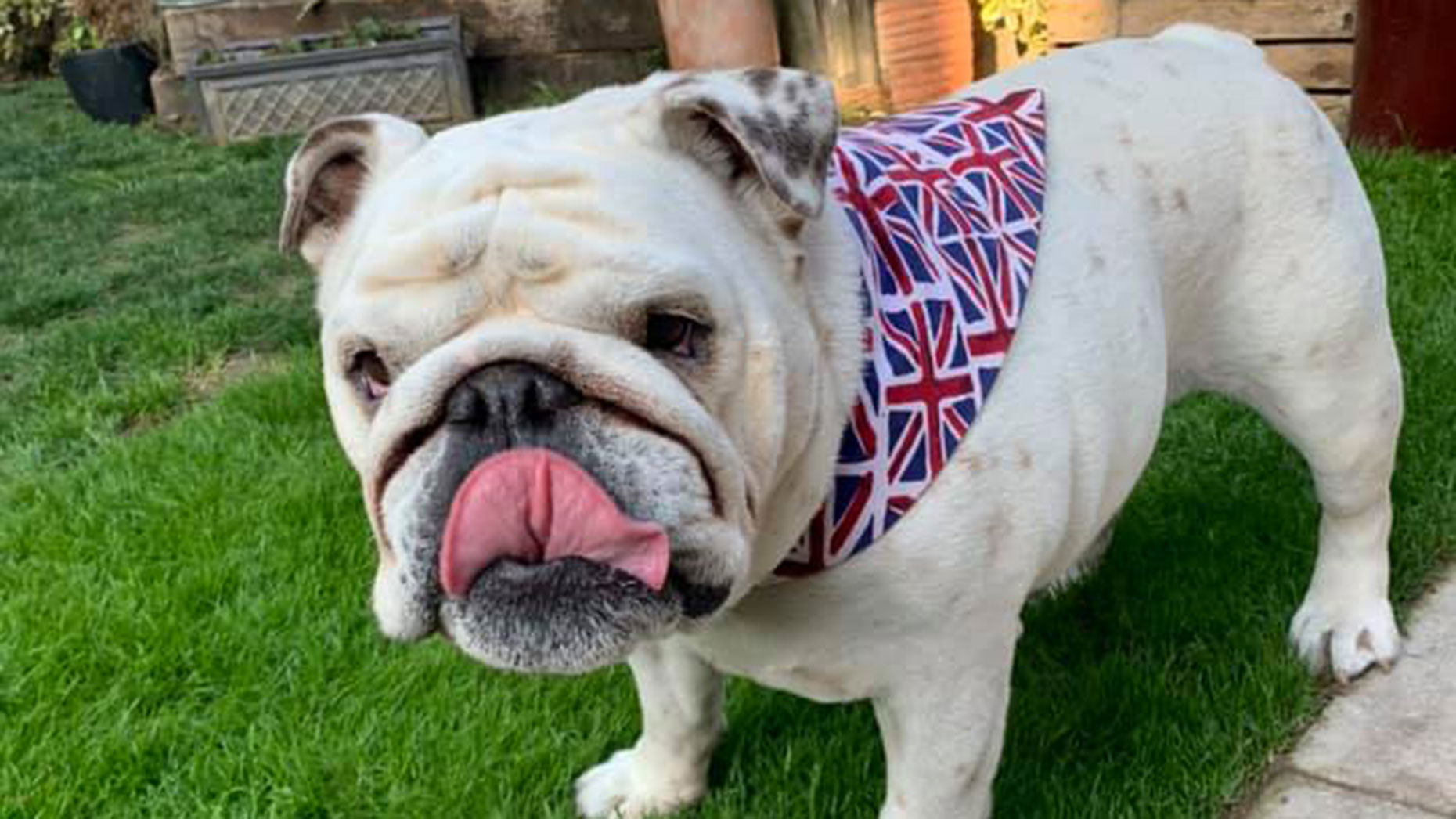 Kelly Melladay painted her porch in Lincoln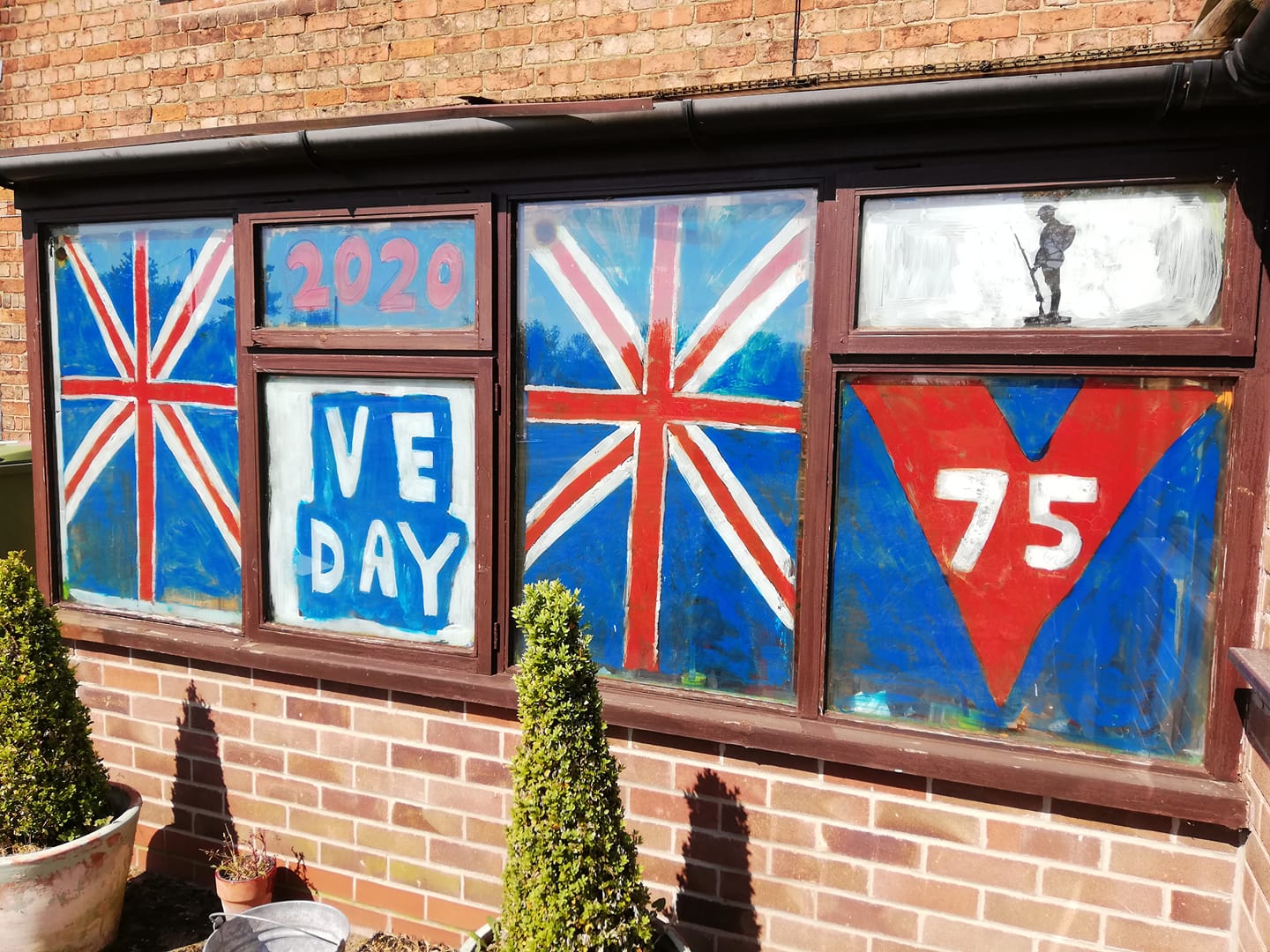 Birch Close in Branston is all decked out. Photo by Pauline King Battenbough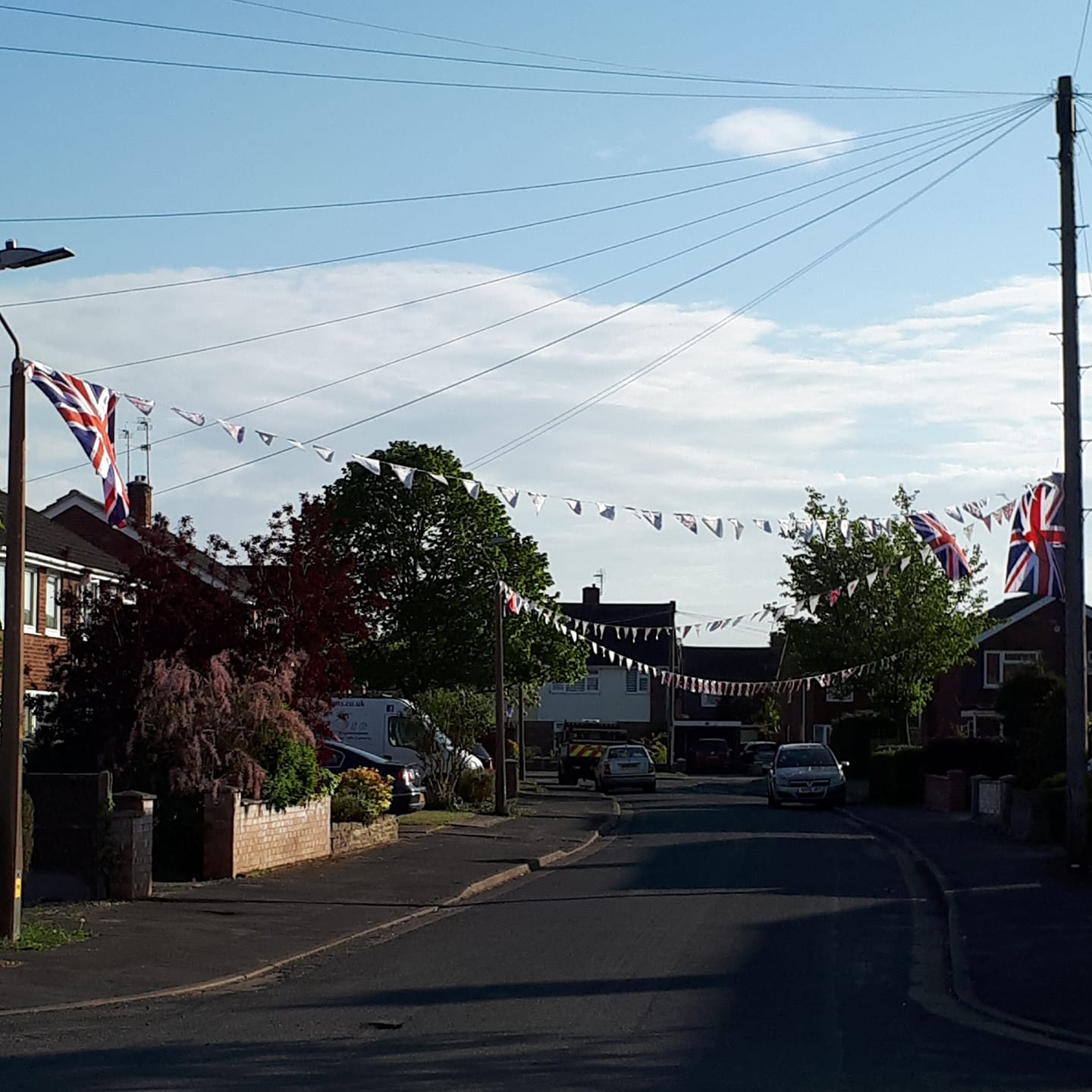 Jaz and Sara 's place in Waddington
Liz Machin and her kids getting ready in Bracebridge Heath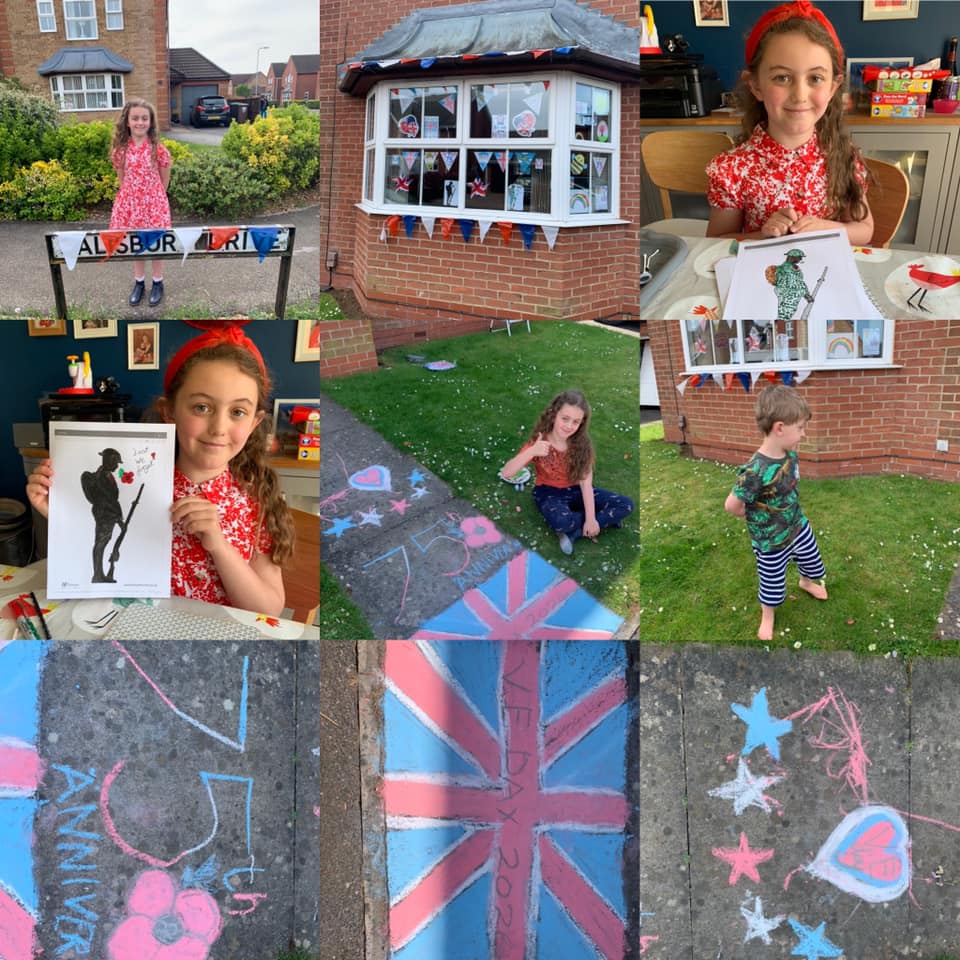 Mandy Templeman is ready to celebrate too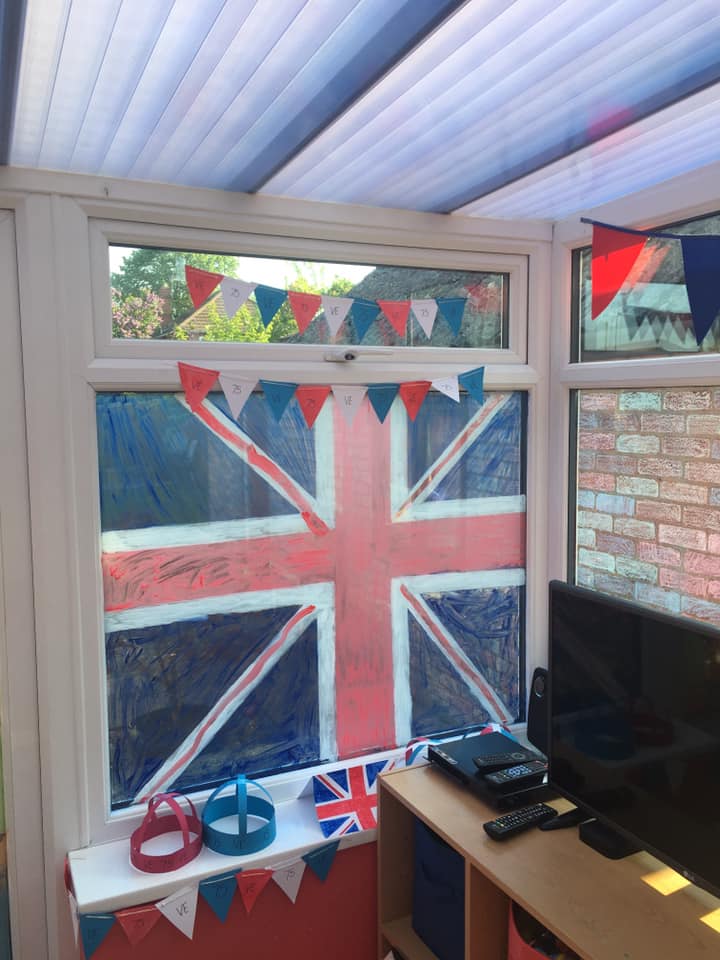 Vicky Bayliss from Eastgate in Bassingham, normally sailing on a Bank Holiday but flying the flag for VE Day instead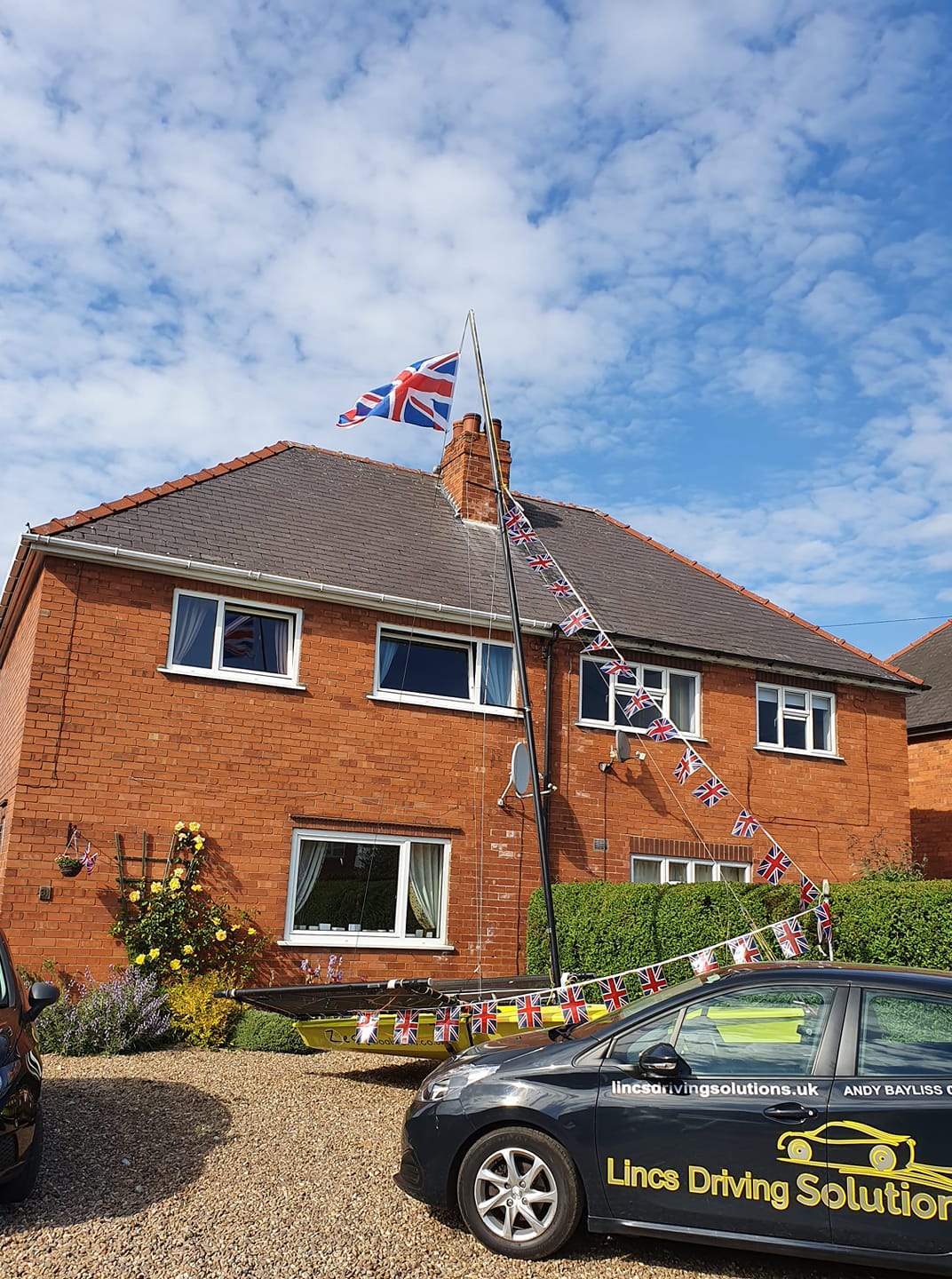 Kerry Louise's boys decorated their fence on Birchwood Avenue in Lincoln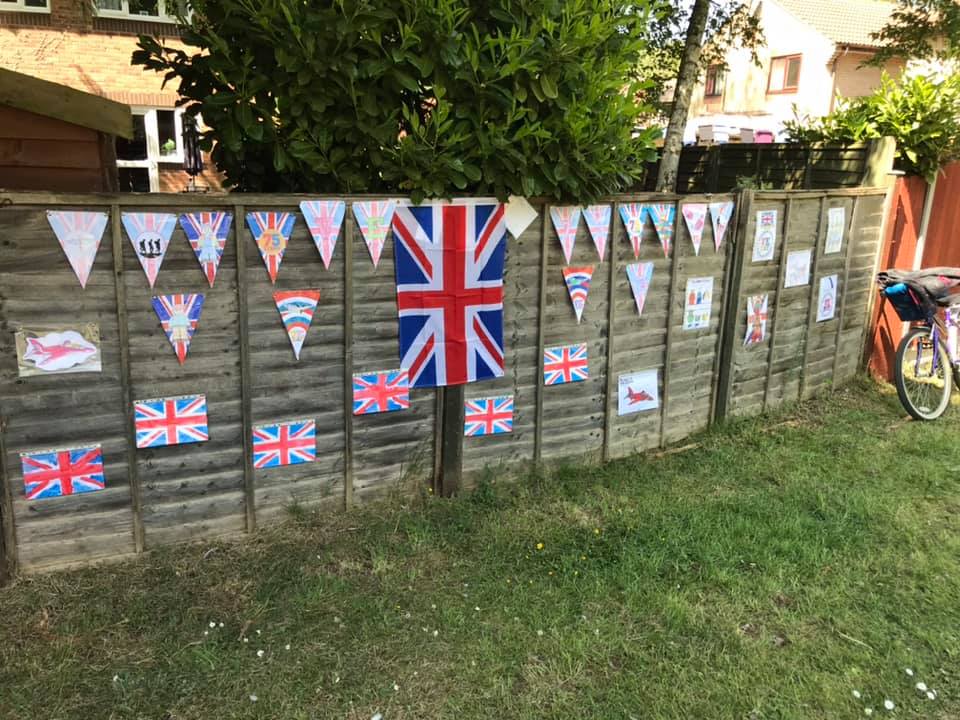 Look to the right of Sarah Webster's home in Saxilby! It's Derek the scarecrow, ready for VE Day, in prime position on top of the hedge.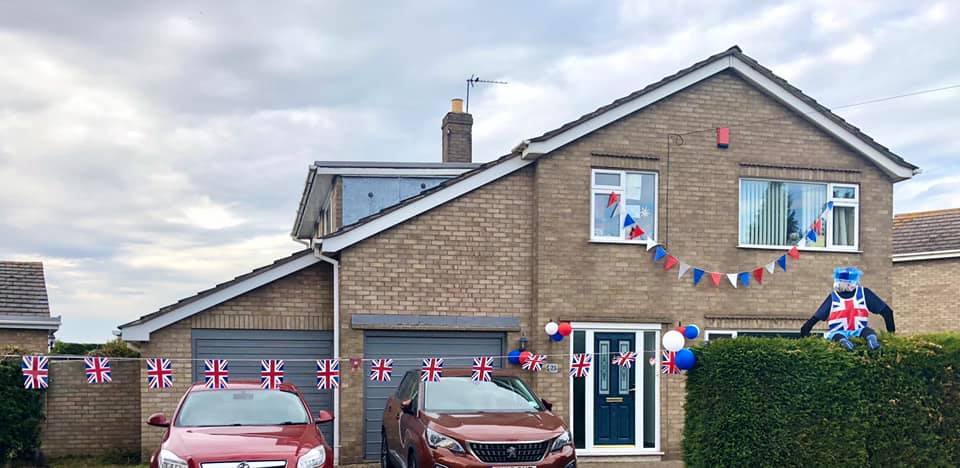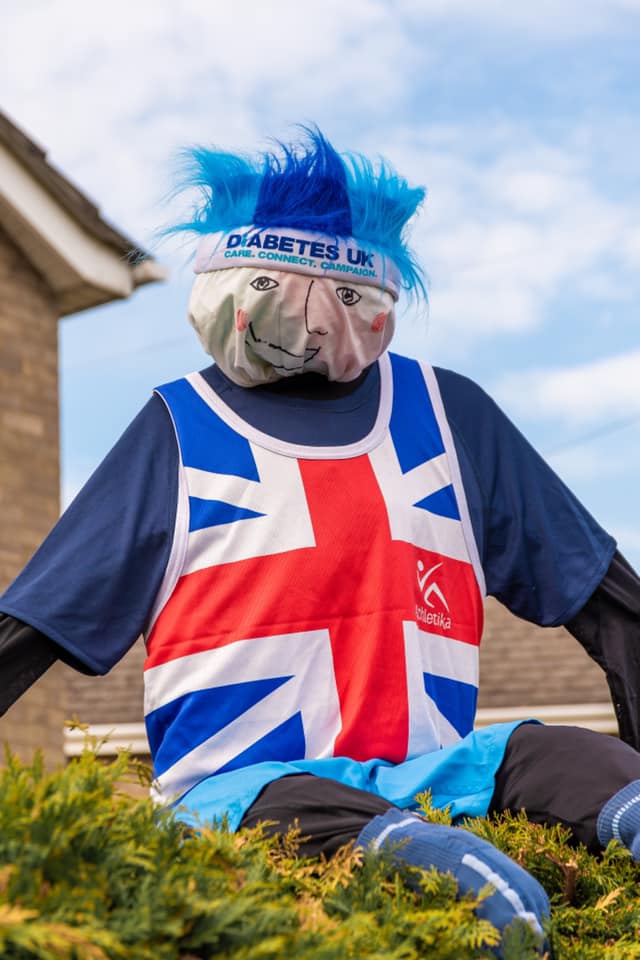 In Witham St Hughs, lots of us have decorated their homes, including Kayleigh Cavill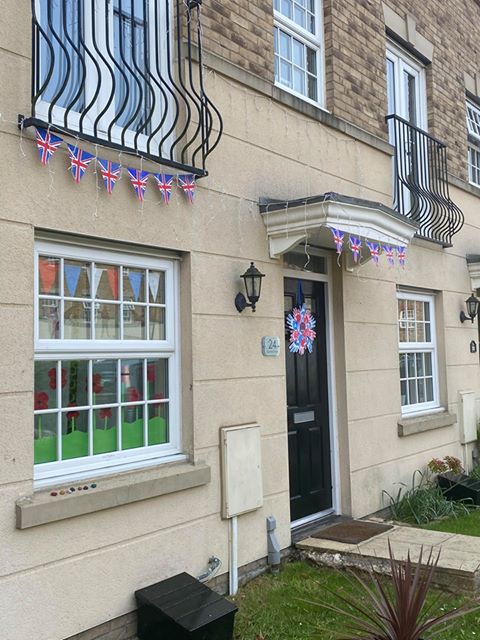 This house in Witham St Hughs was decorated by Lennon (9) and Brooke (3) with help from dad Lee Weaving and mummy Jemma Wheeler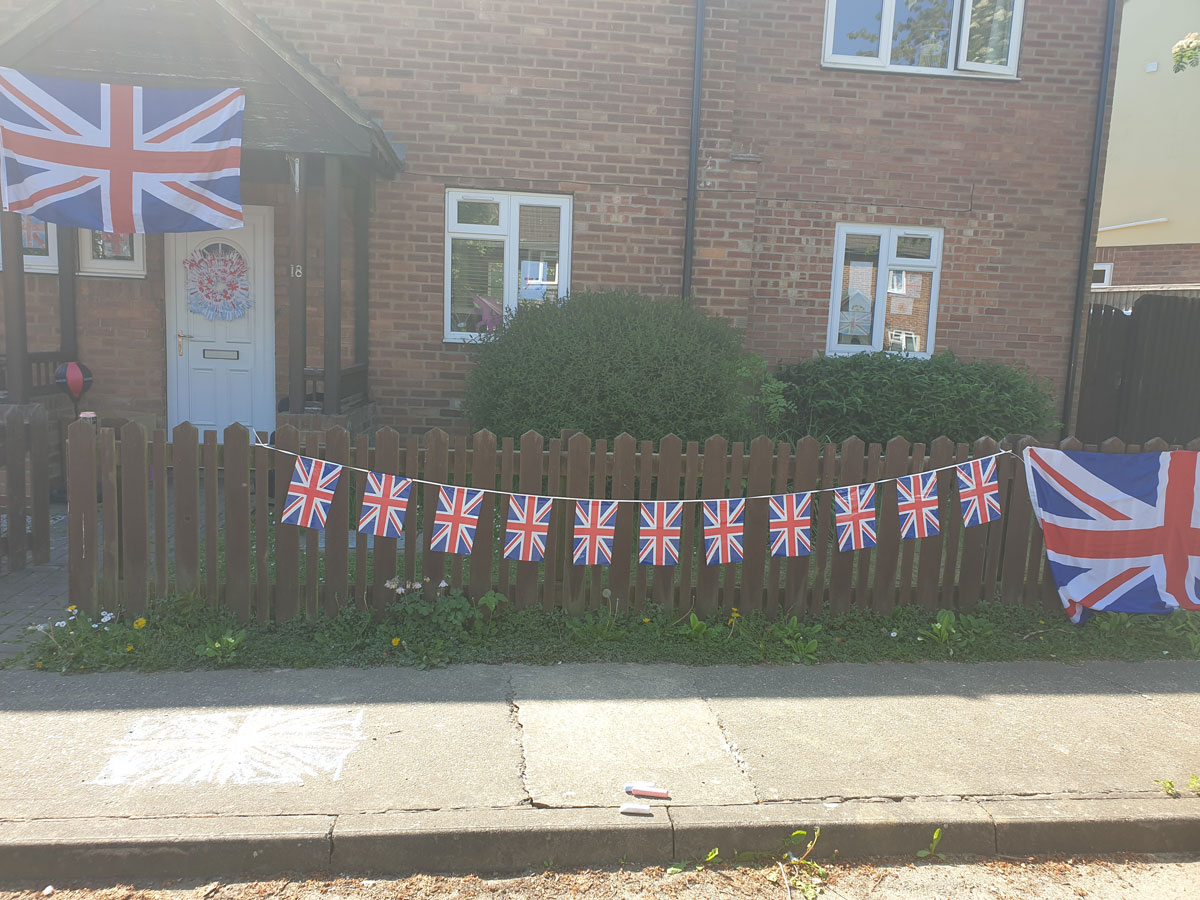 The Red Arrows did a quick fly-by over Lincoln but we only managed to capture the smoke! Send in your pictures too.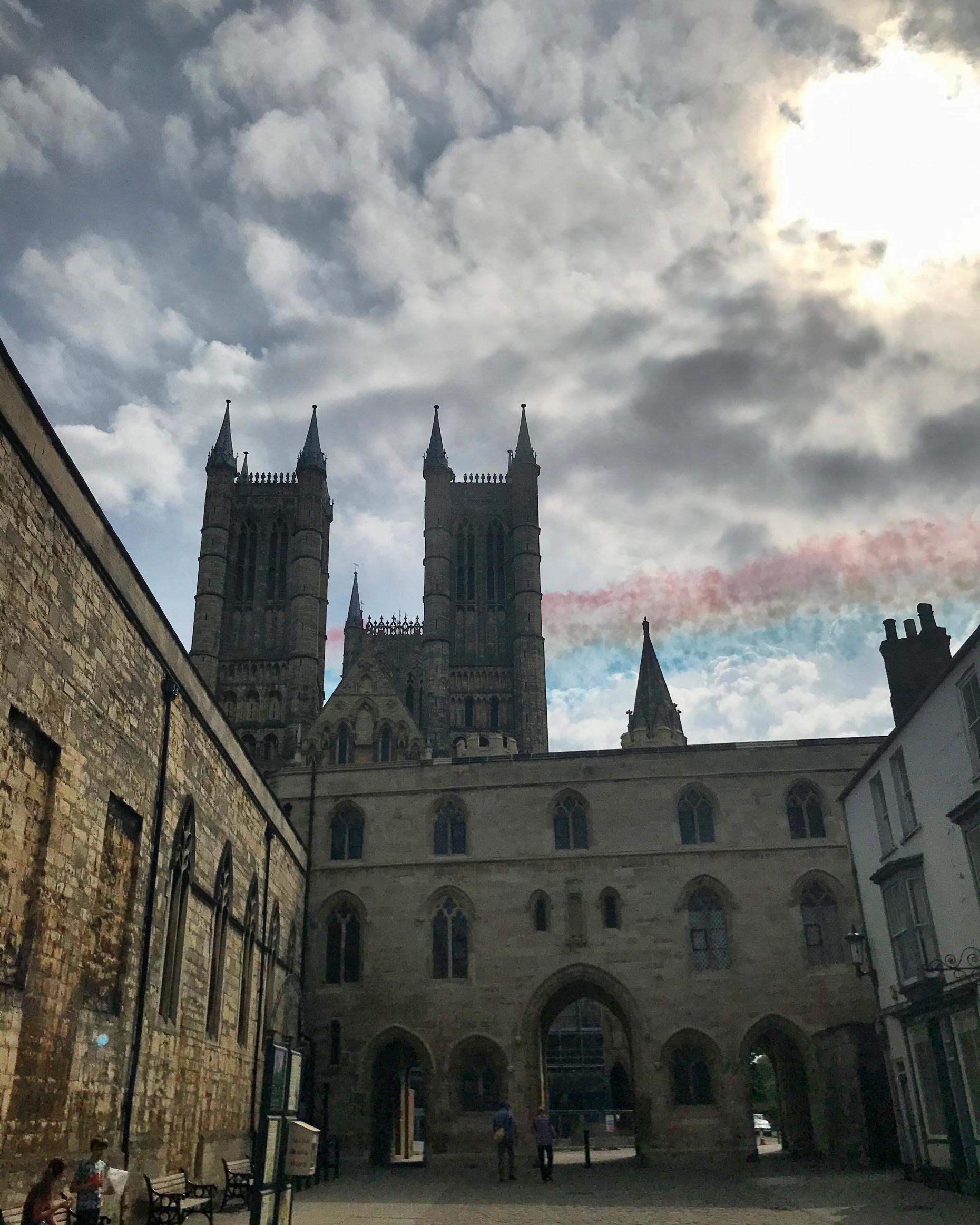 Gemma Arnold and Cait Nortrop decorated their windows in Lincoln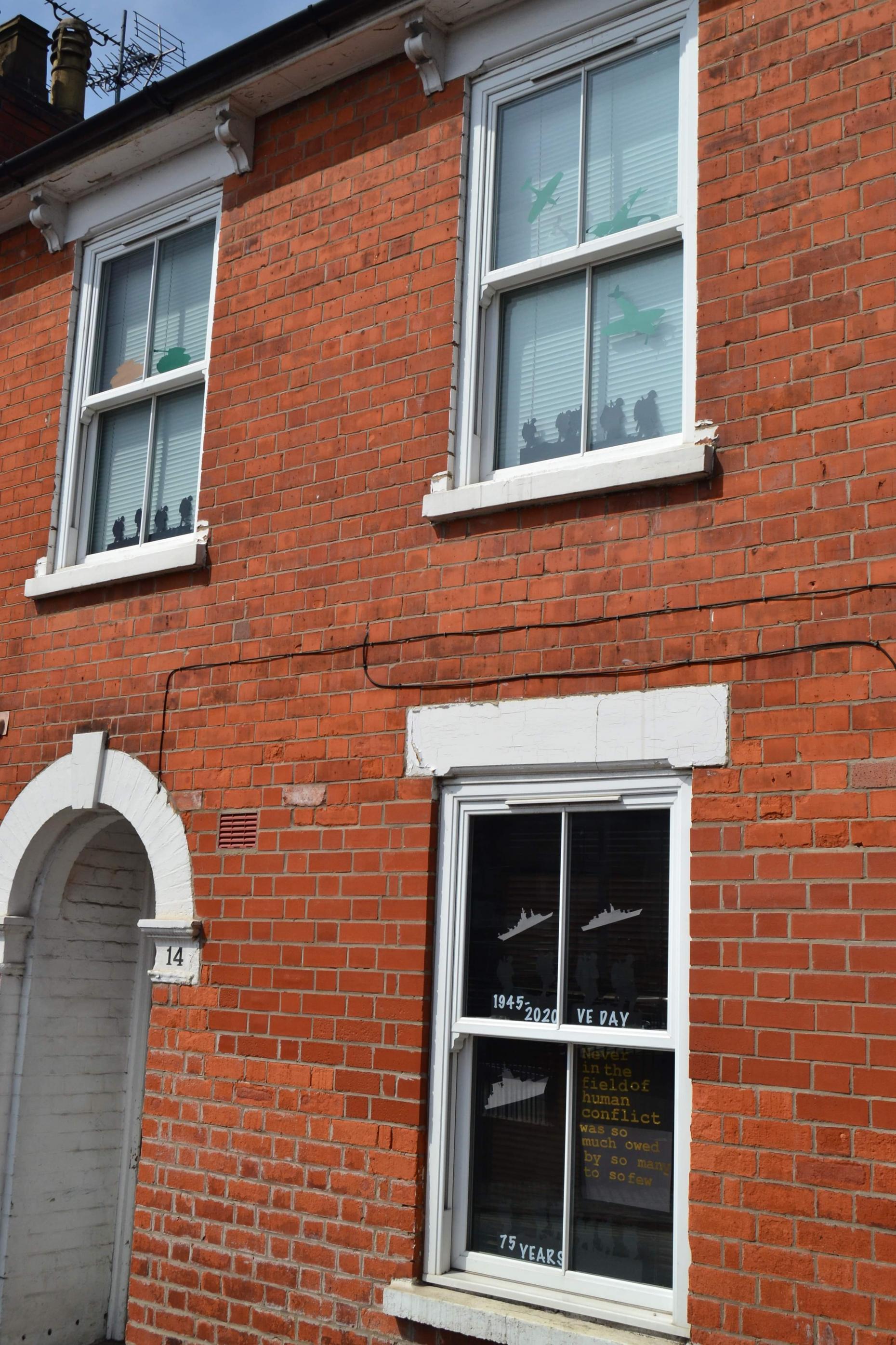 A better view of the Red Arrows flypast from St Cuthbert's Court in Lincoln 
Rob Patterson from Boultham Park has this view of the Red Arrows display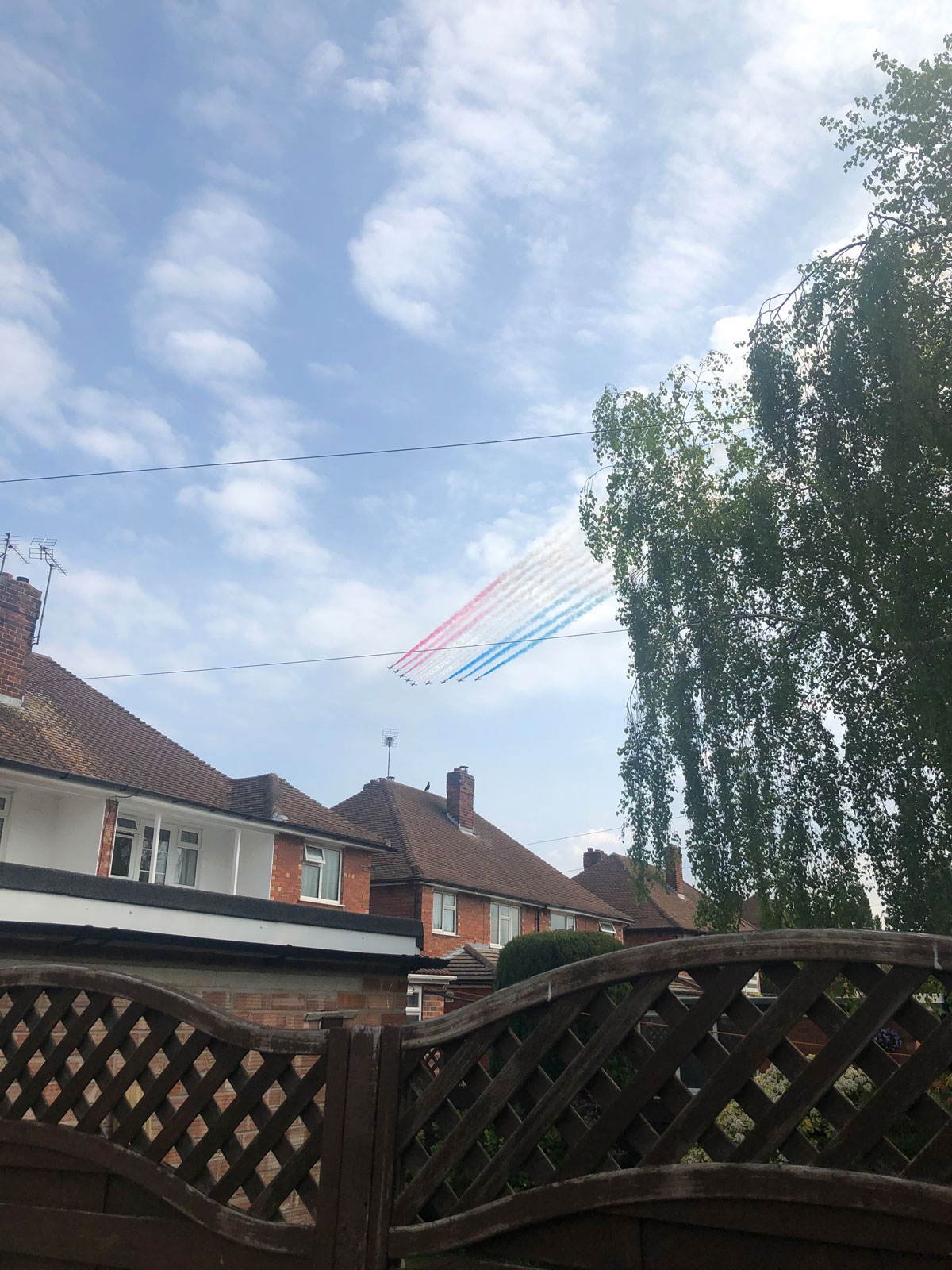 Bunting and flags decorations on Palmer Road in Lincoln by Samantha Parkin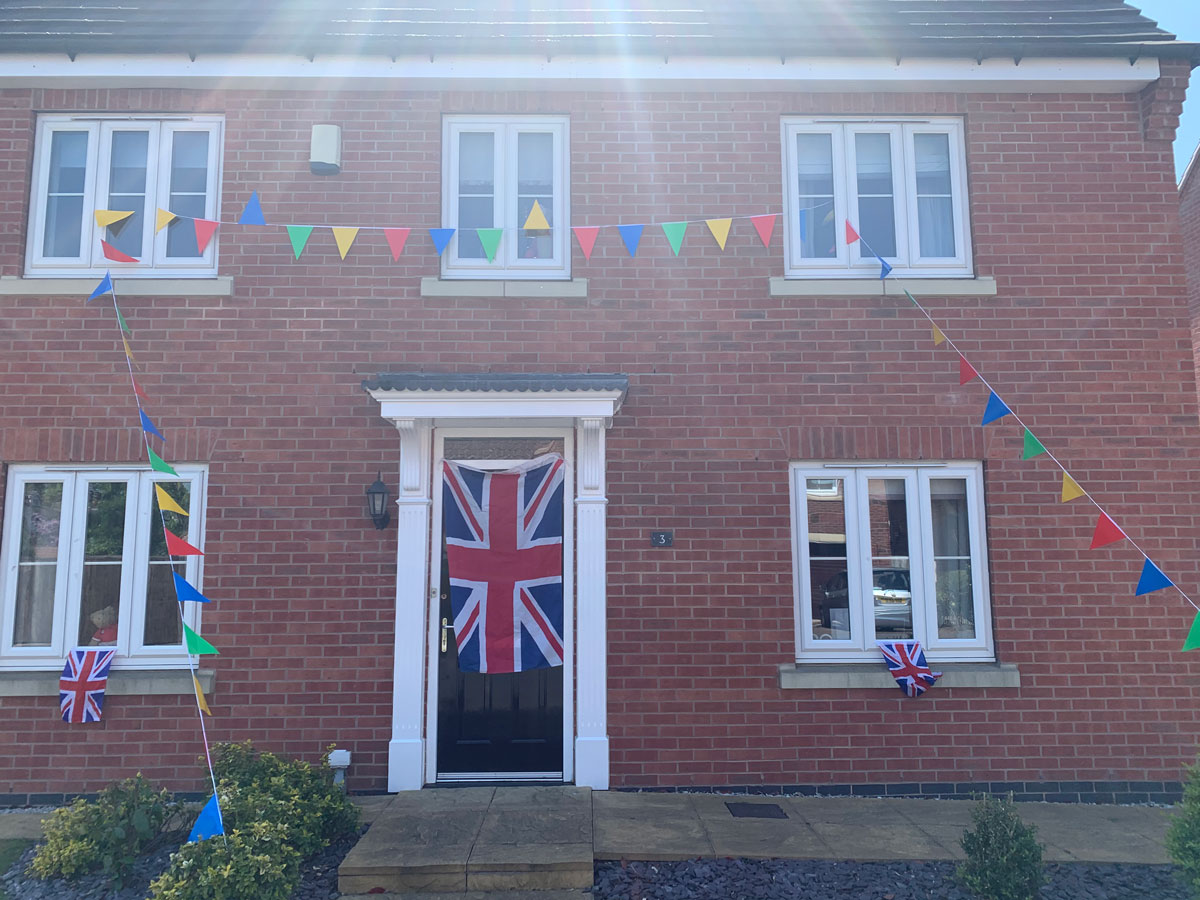 Adorable Teddy Revill (19 months old) celebrating VE Day from North Hykeham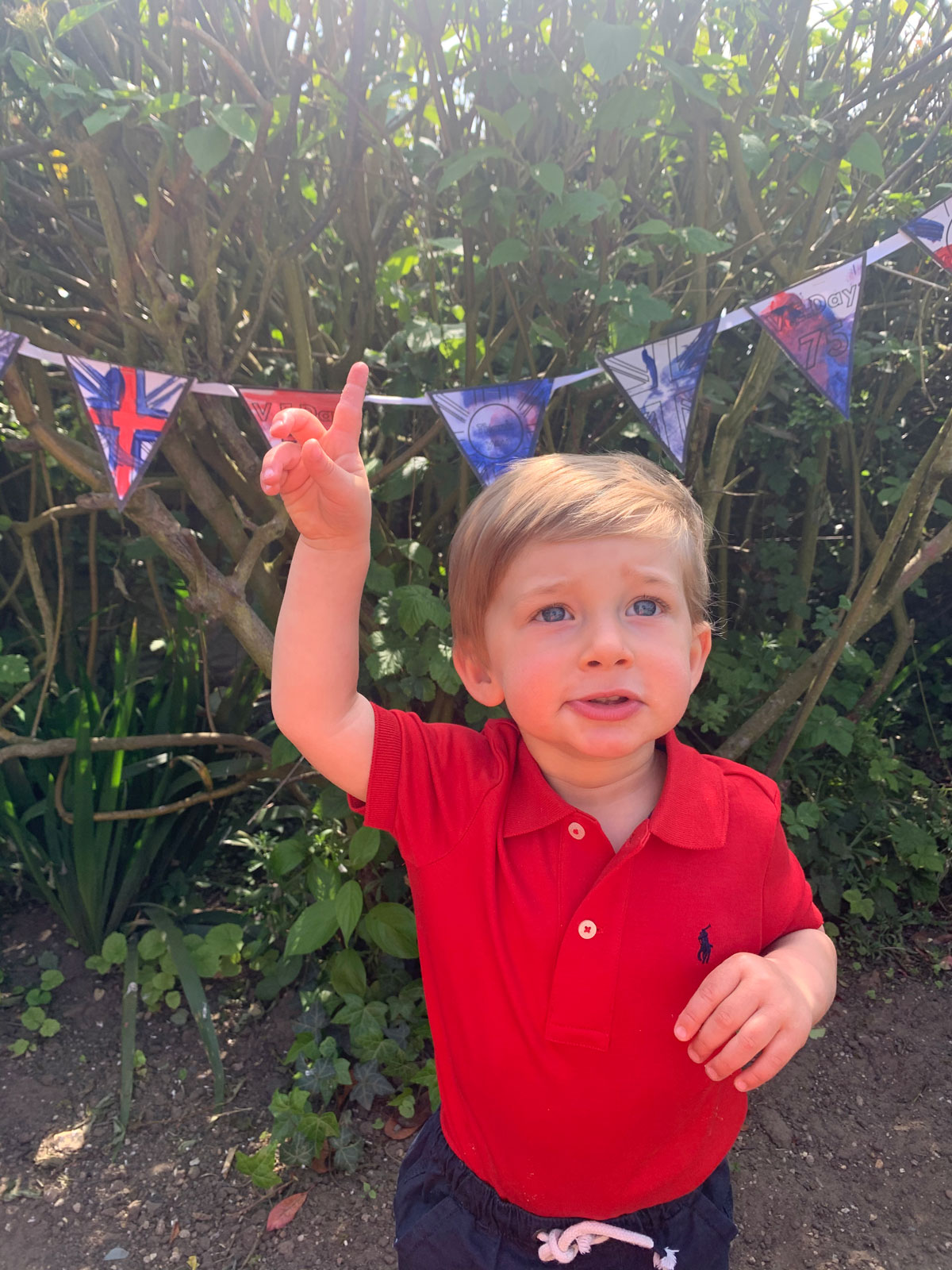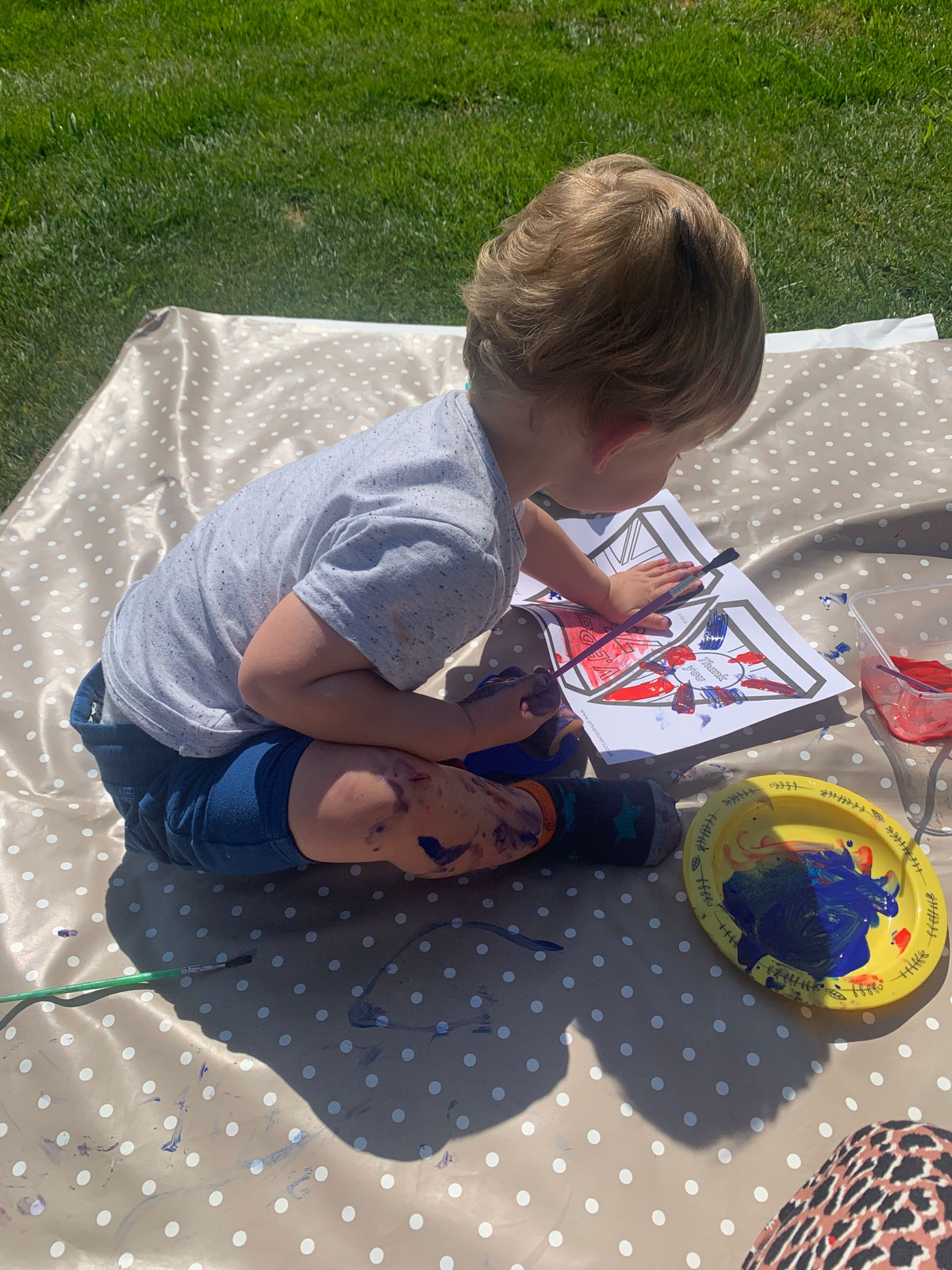 Flags and landlord Greg Algar outside the Dambusters pub in Scampton and a home decorated on Burton Road, Lincoln. Photos by MediaLincs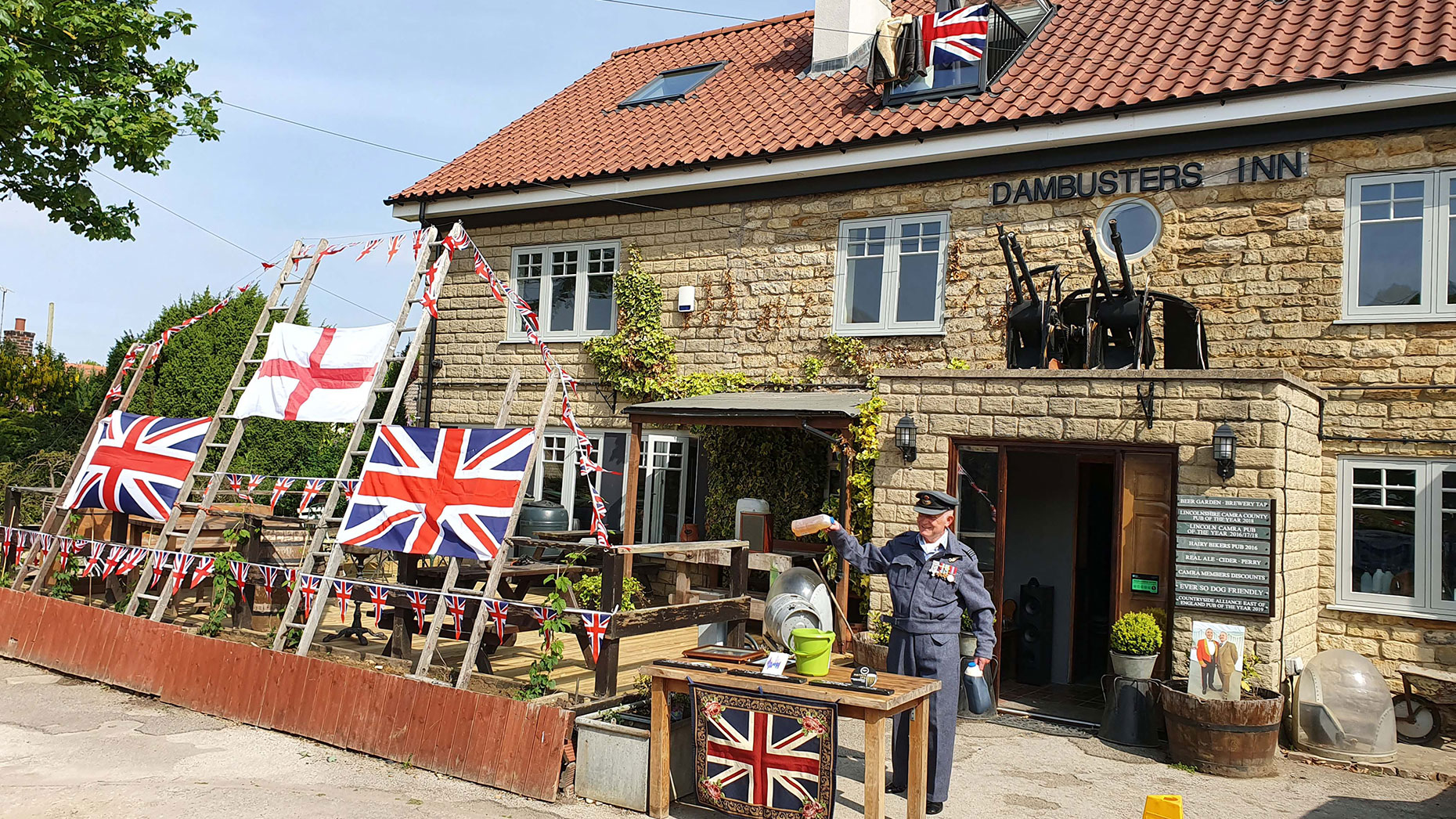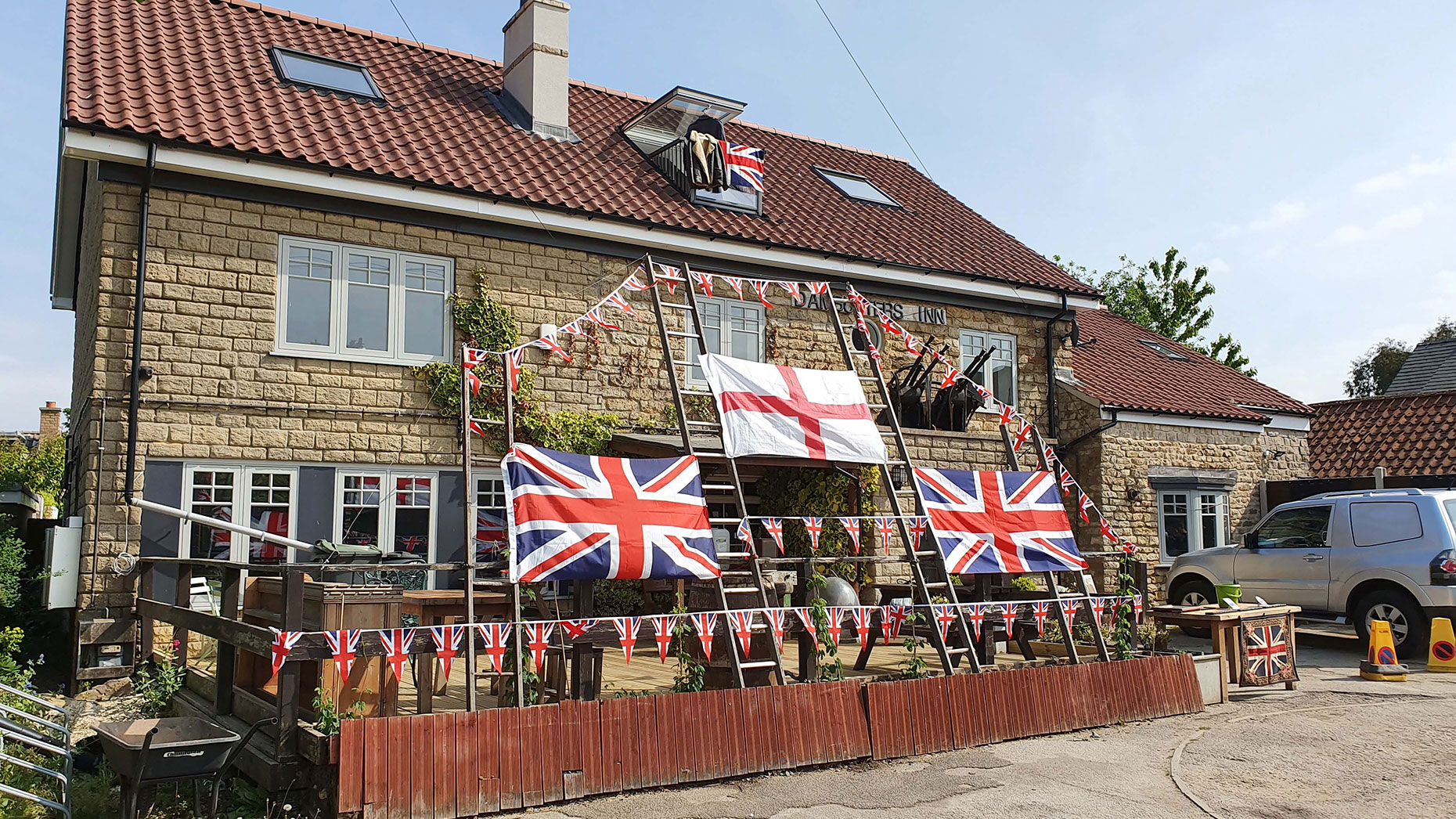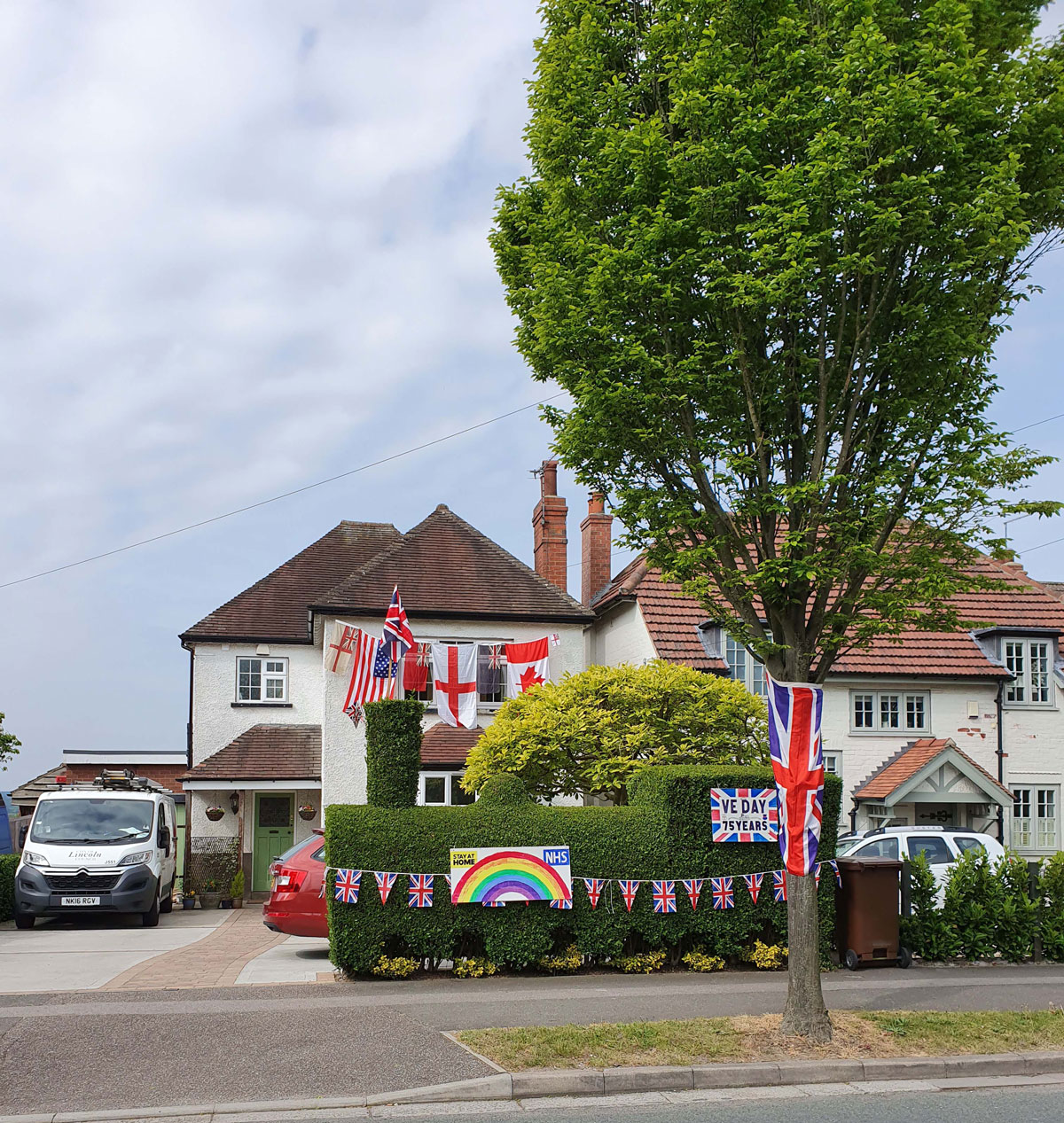 Cute alert! Ben McLoughlin's Guinea Pigs in Minting enjoying their VE Day Picnic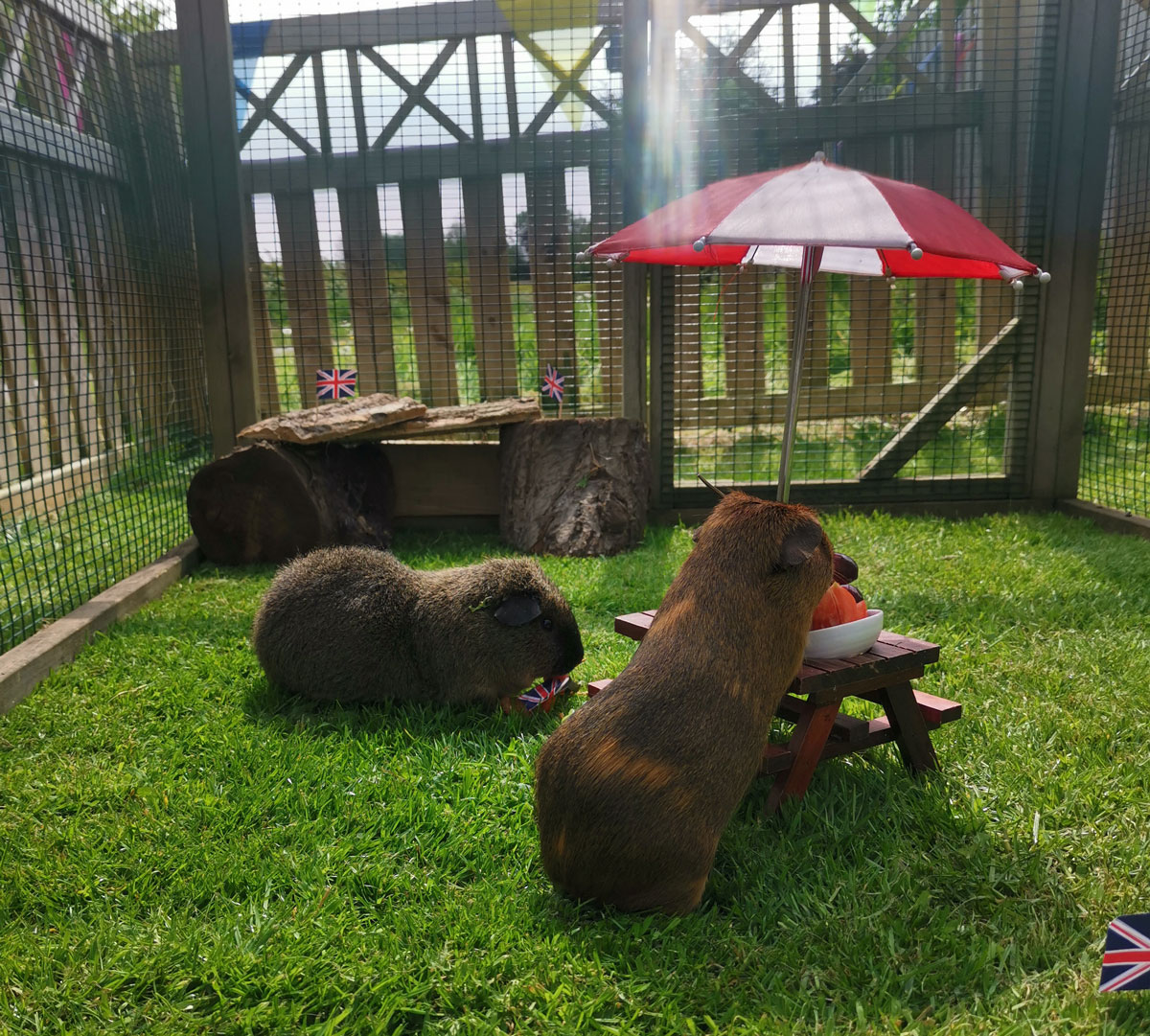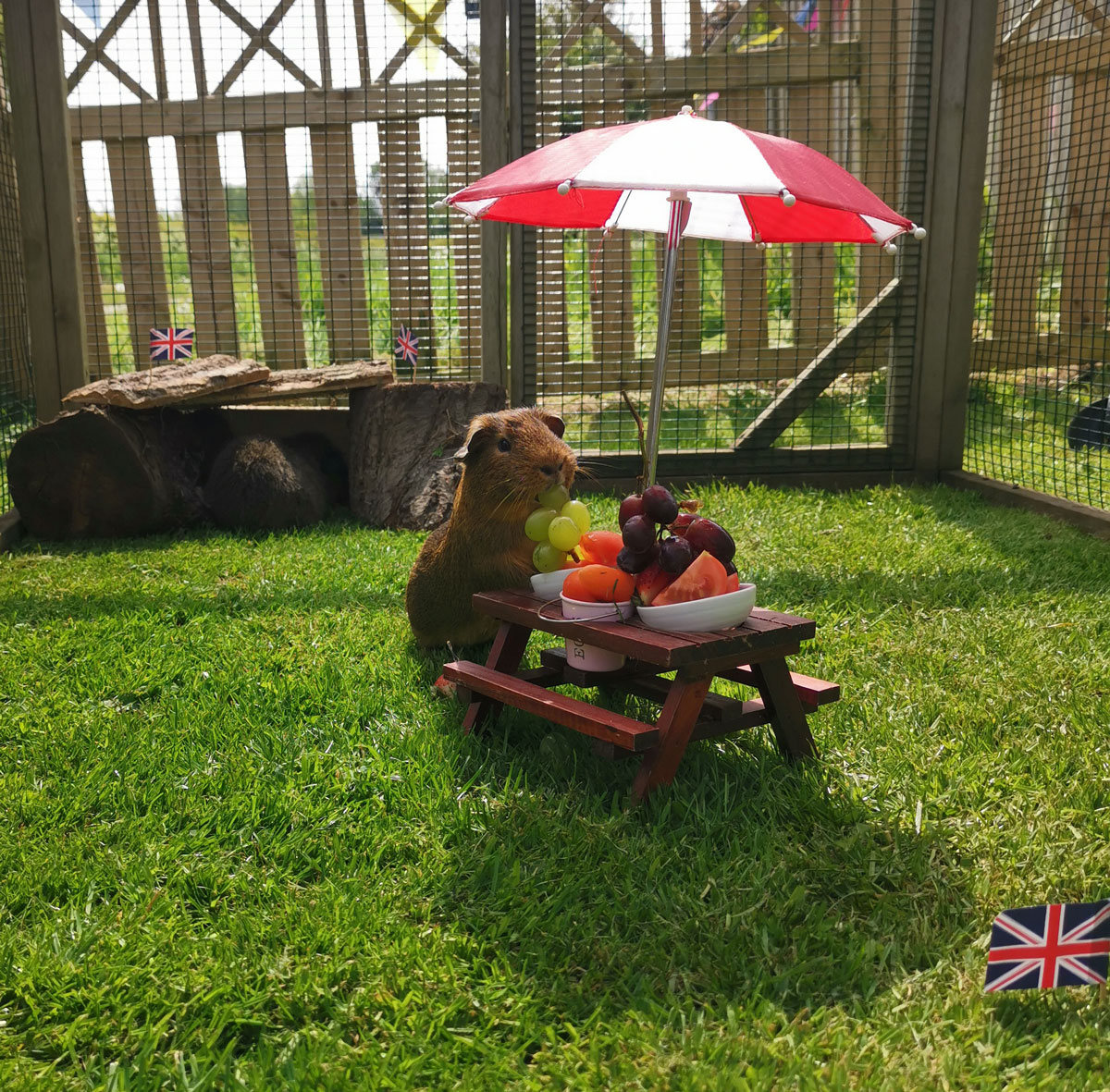 Shaun Tyrrell's homemade bunting in Bracebridge Heath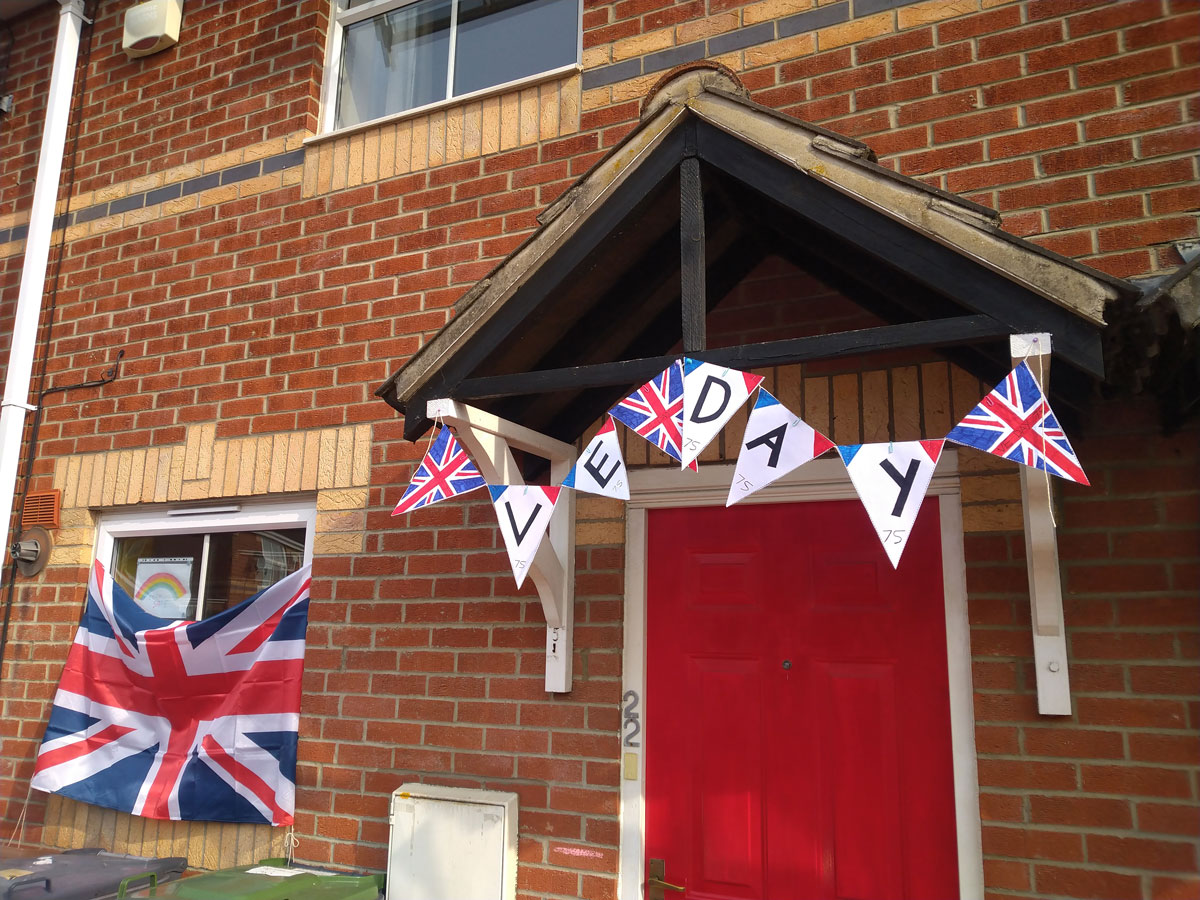 Sarah Barlow's home decorations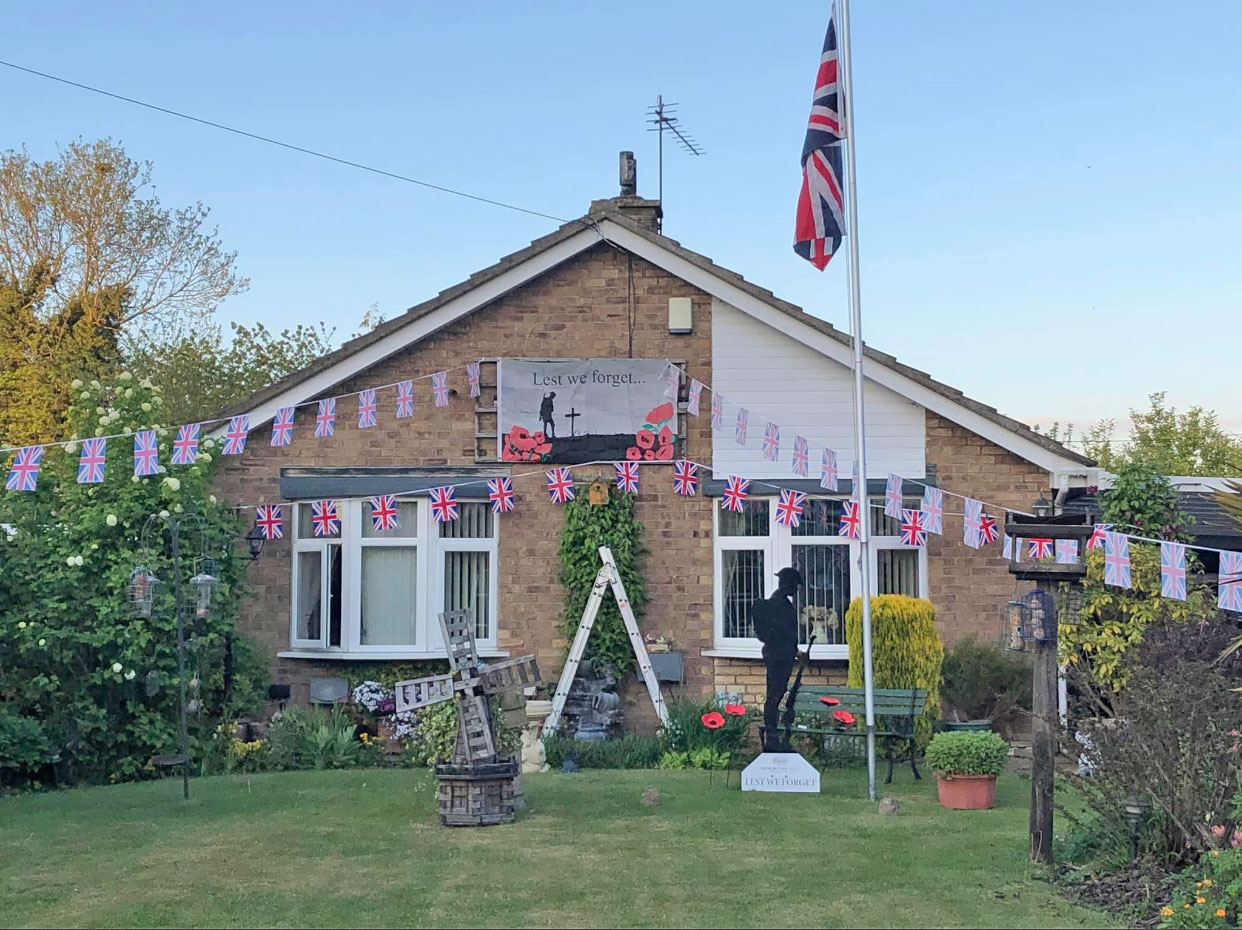 Two minutes silence at Lincolnshire Police HQ
Becca and Theresa Workman and Paul Clark enjoying a VE Day picnic, including (cute alert!) Becca's dog Rolo the good boy.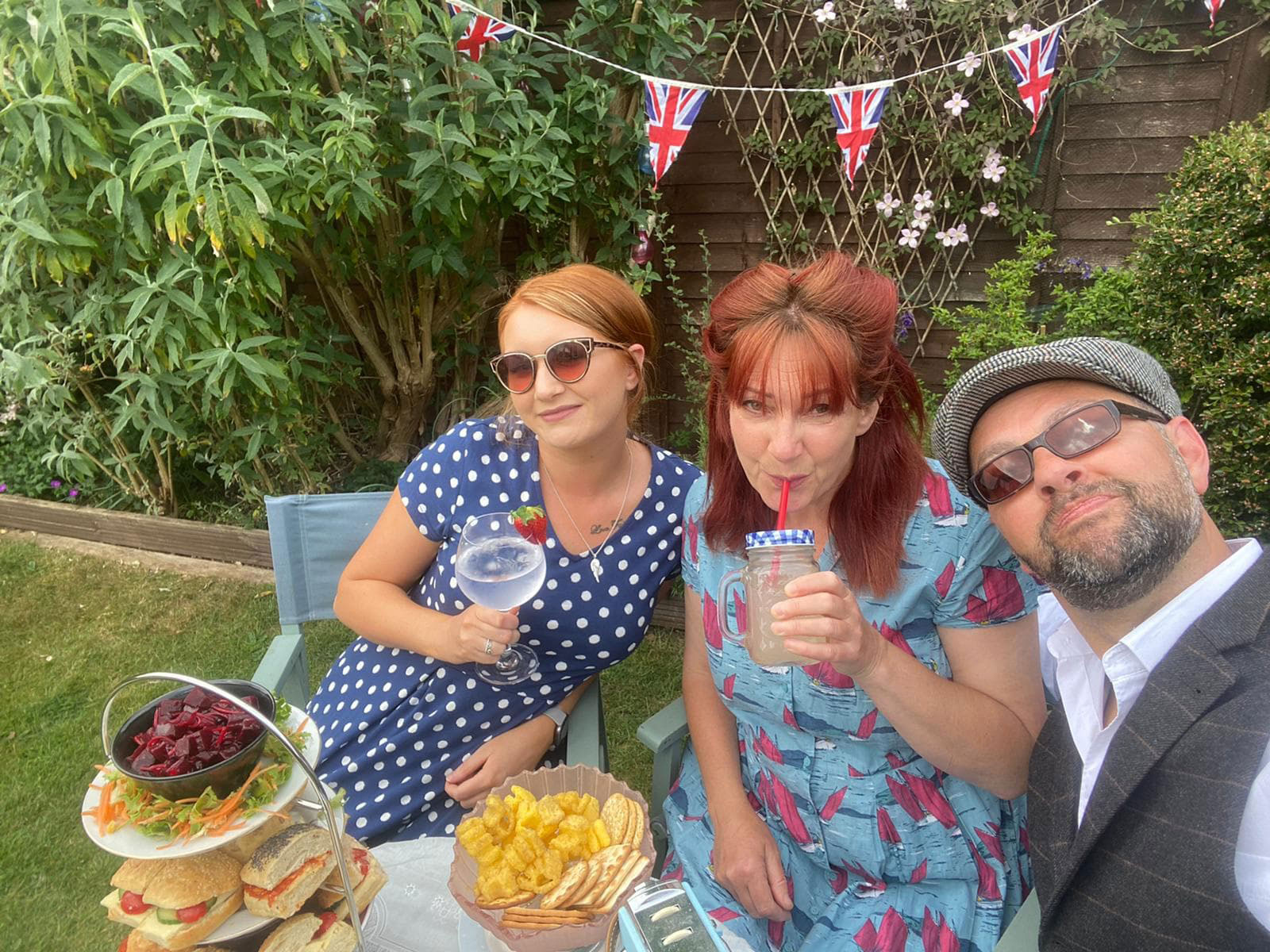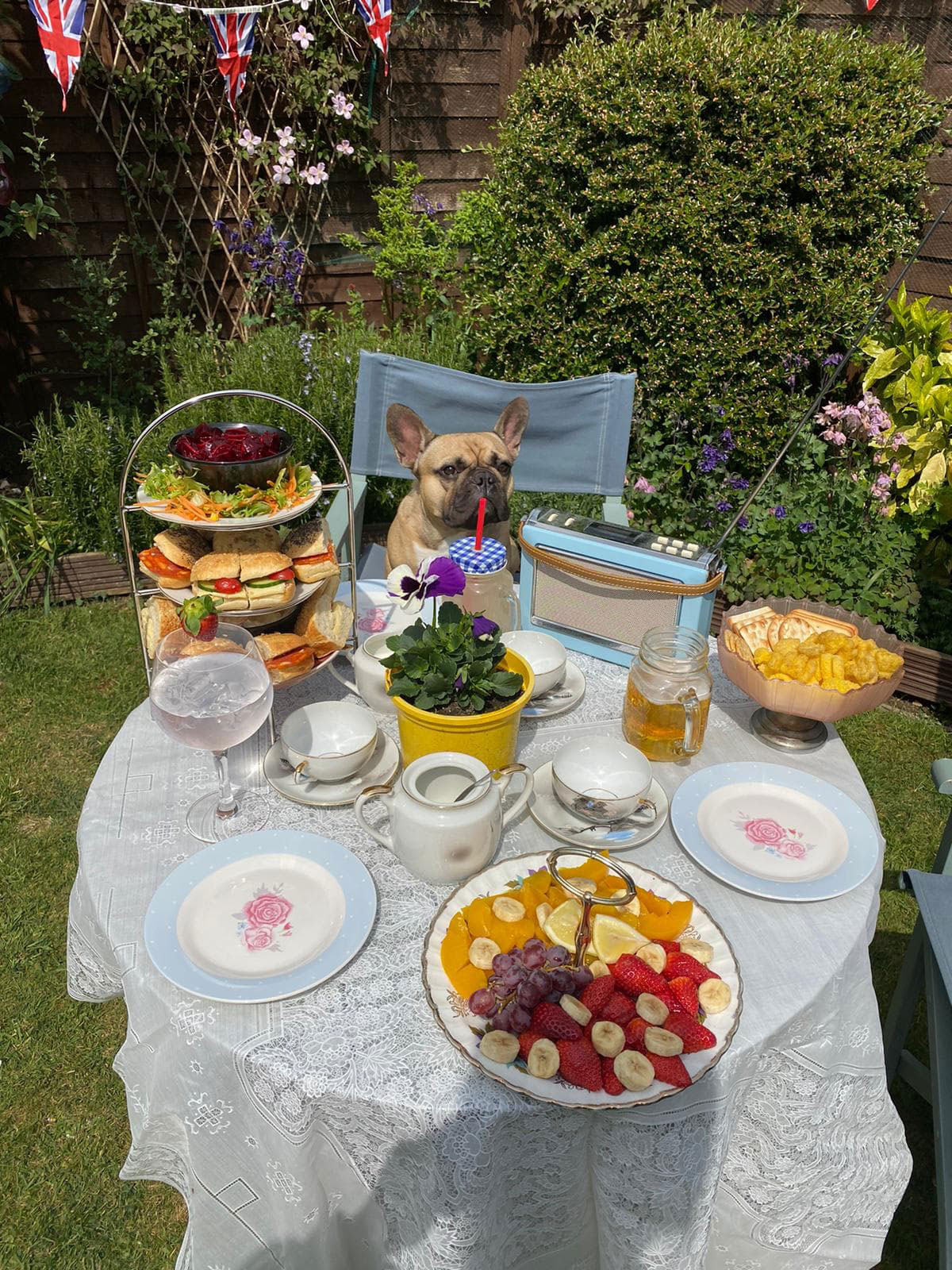 Emily Shorten, a 22 year old artist in Birchwood, painted this big spitfire to make her flag extra special for VE Day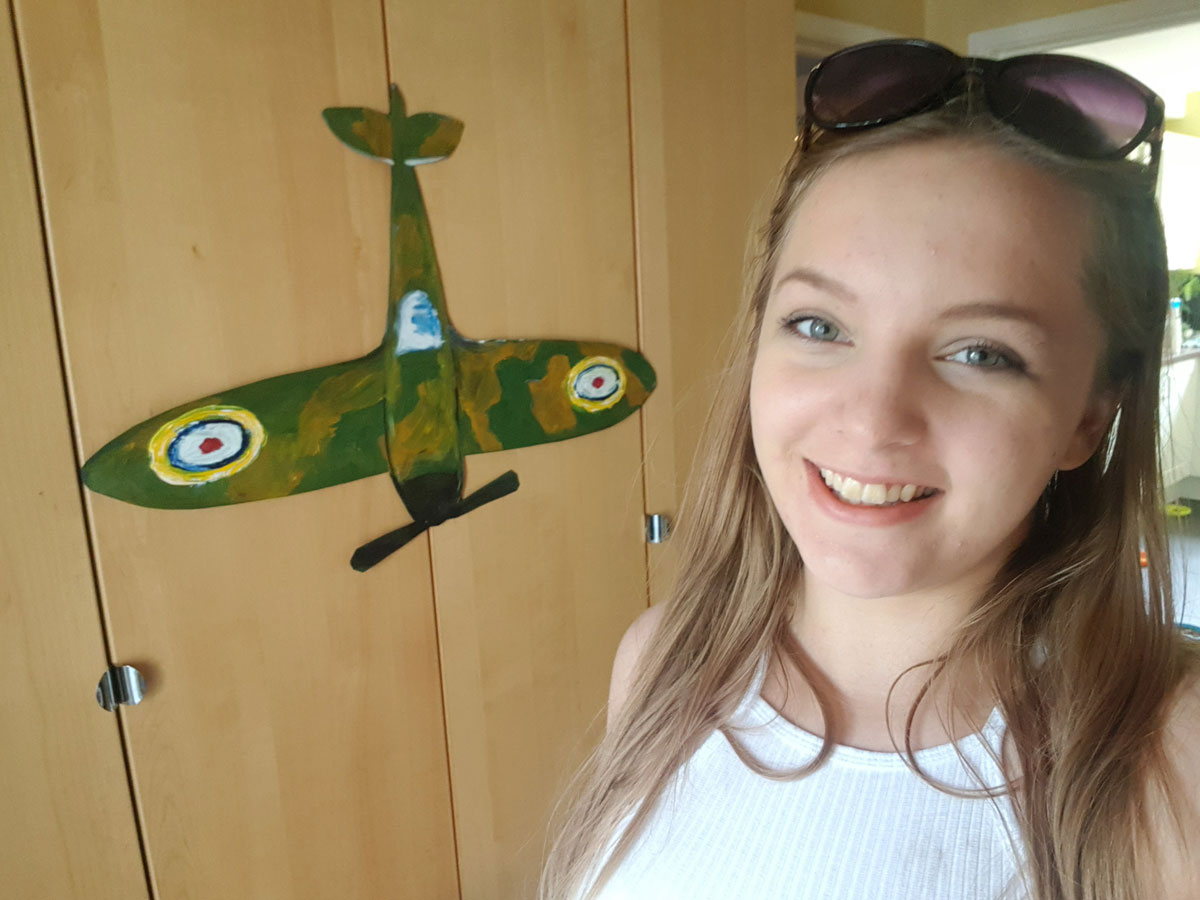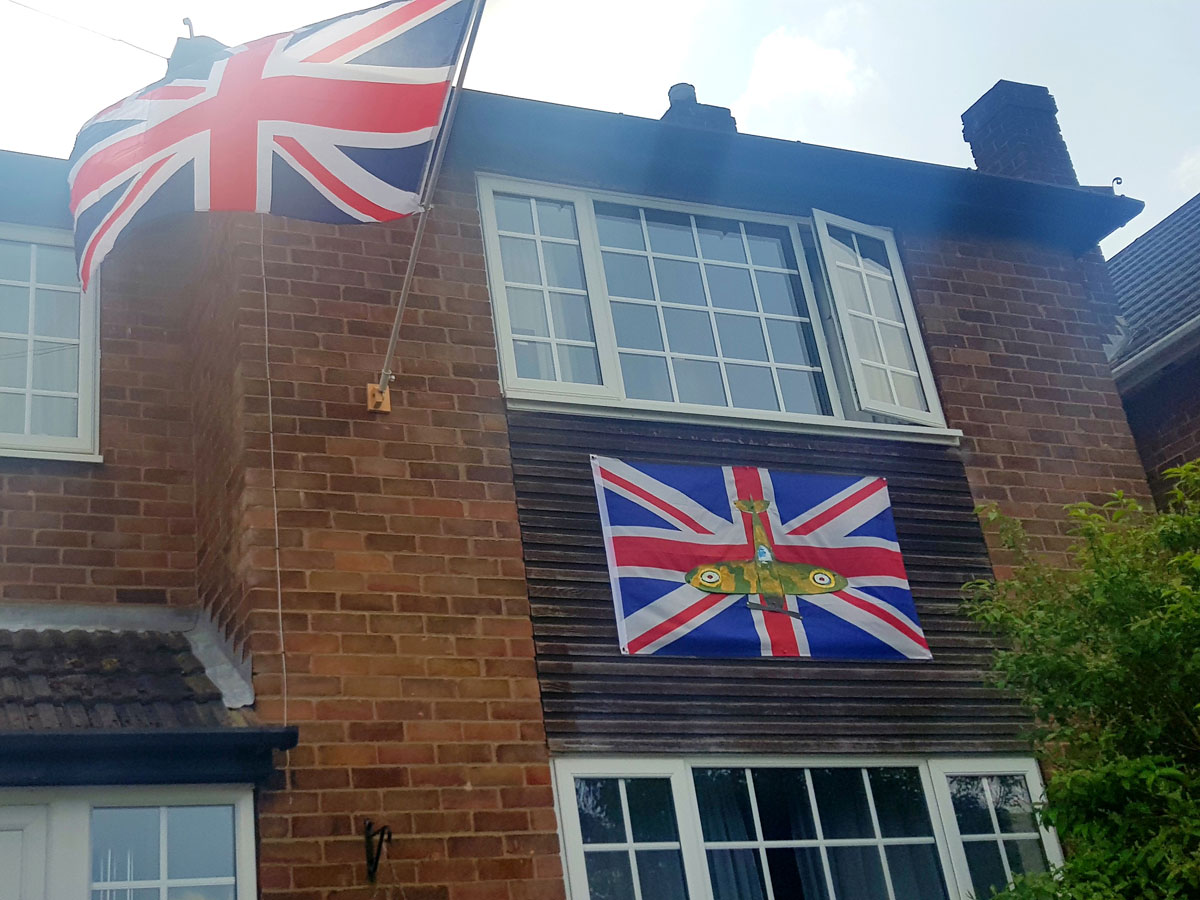 Carl Ewington with his Jaguar and nephew Kaiden at Western Crescent in Lincoln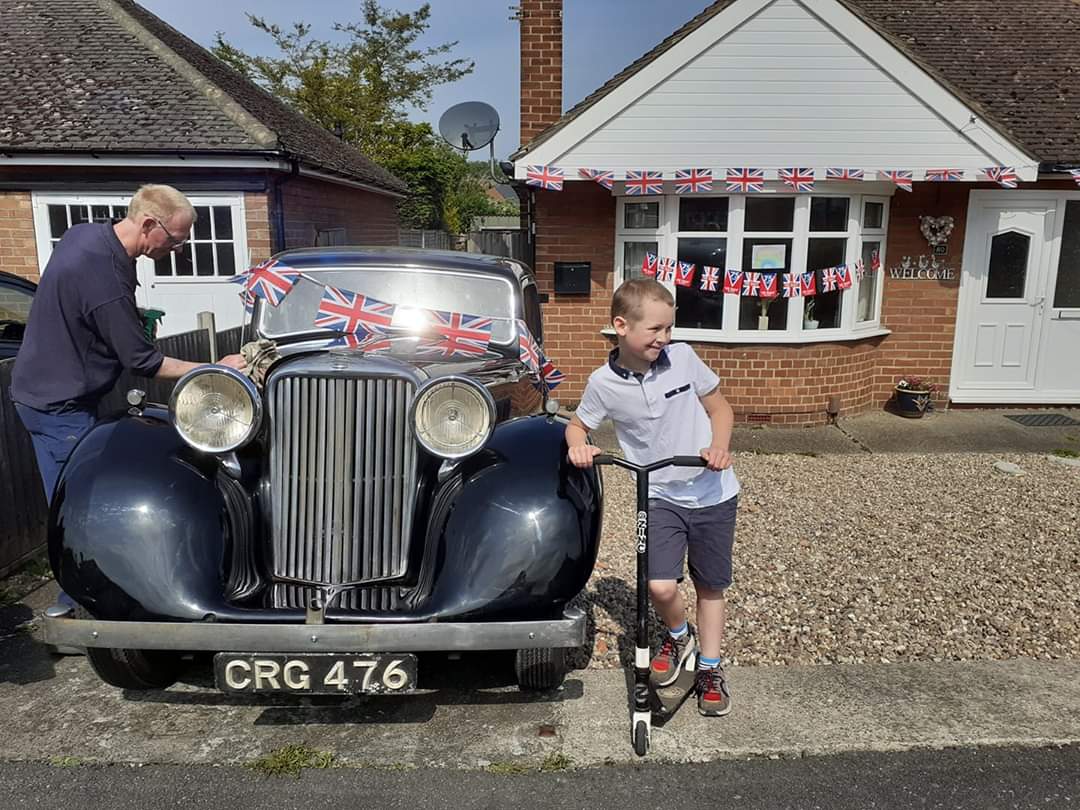 Jemma Albon and her three boys took five hours drawing, painting, cutting and making this display — worth every minute!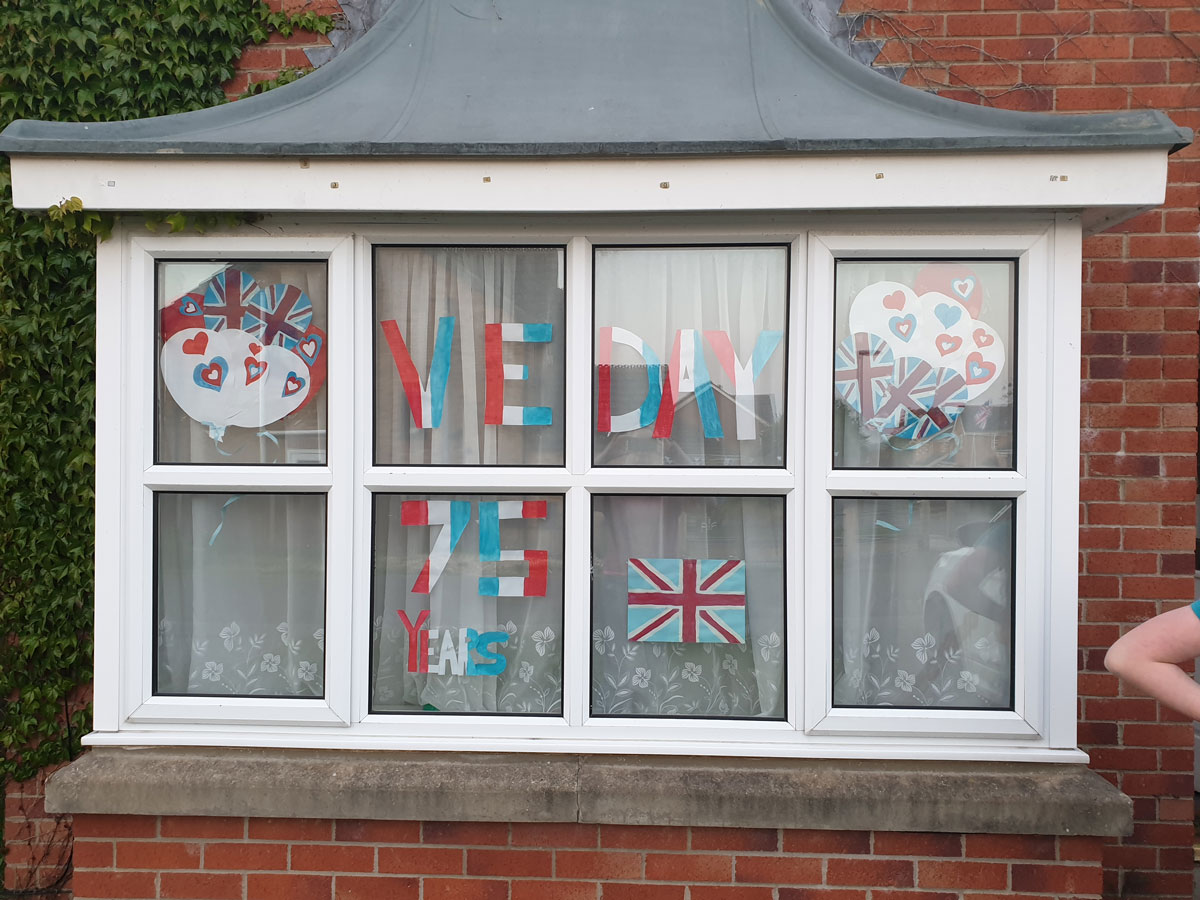 The Queen waved at Rachel Pordham on Burton Road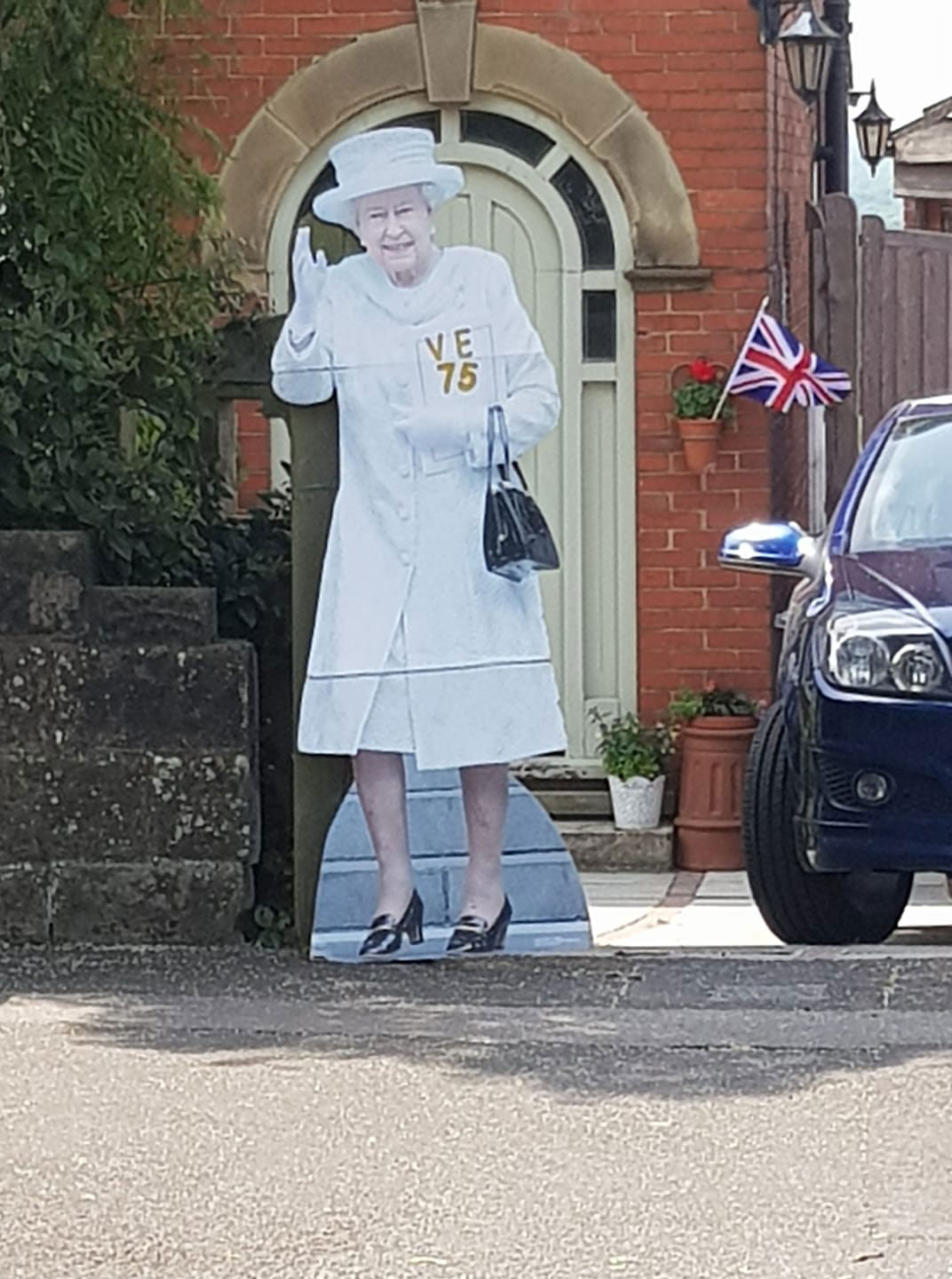 Amanda Buckby's family war photos for passers by to see
Paul Everington is all dressed up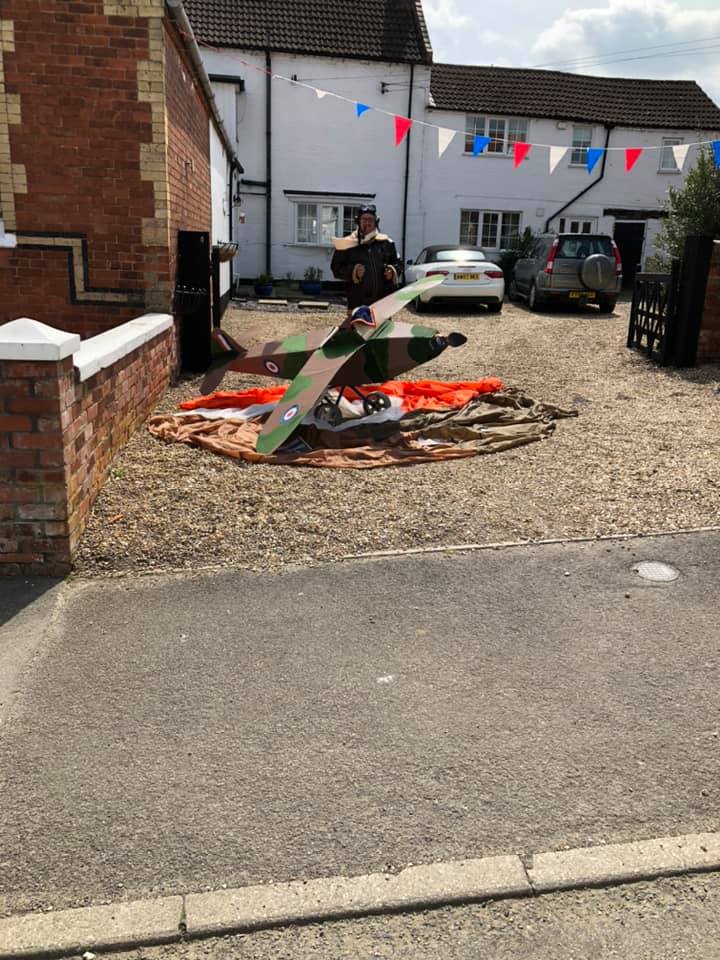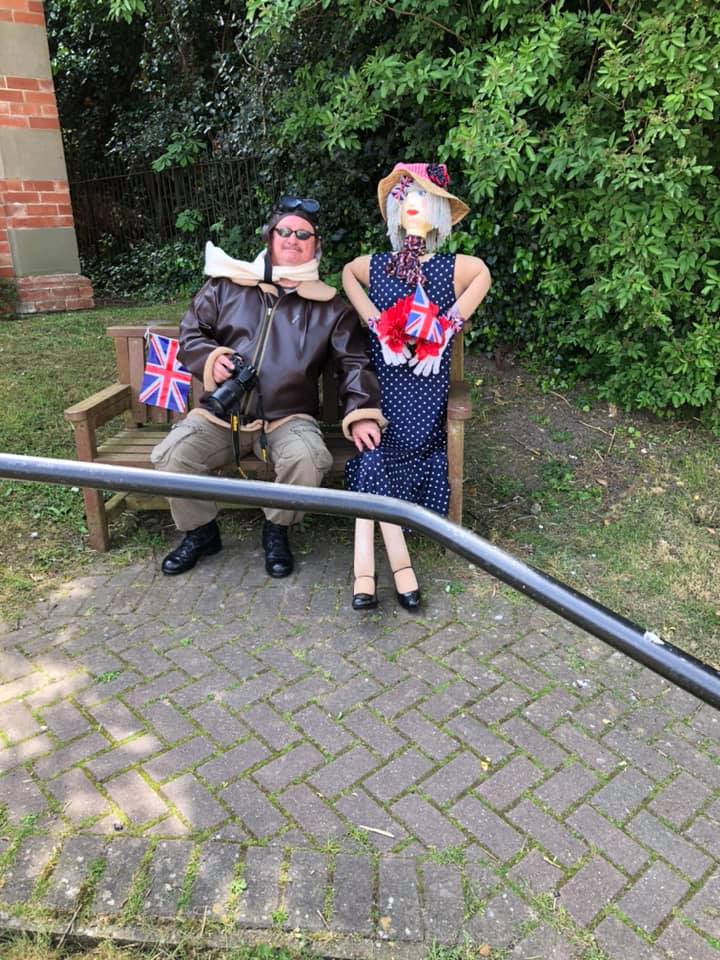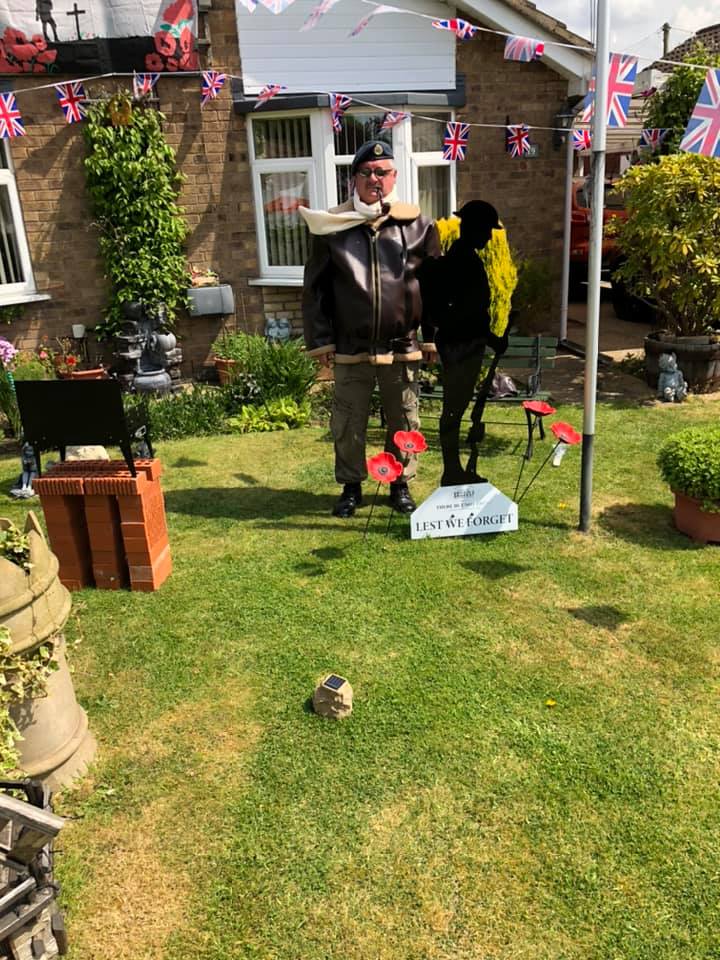 Photographer Felicity Jones captured Ivy Megan Blythe, Sleaford — Photo 49 of Ivy's isolation imaginarium!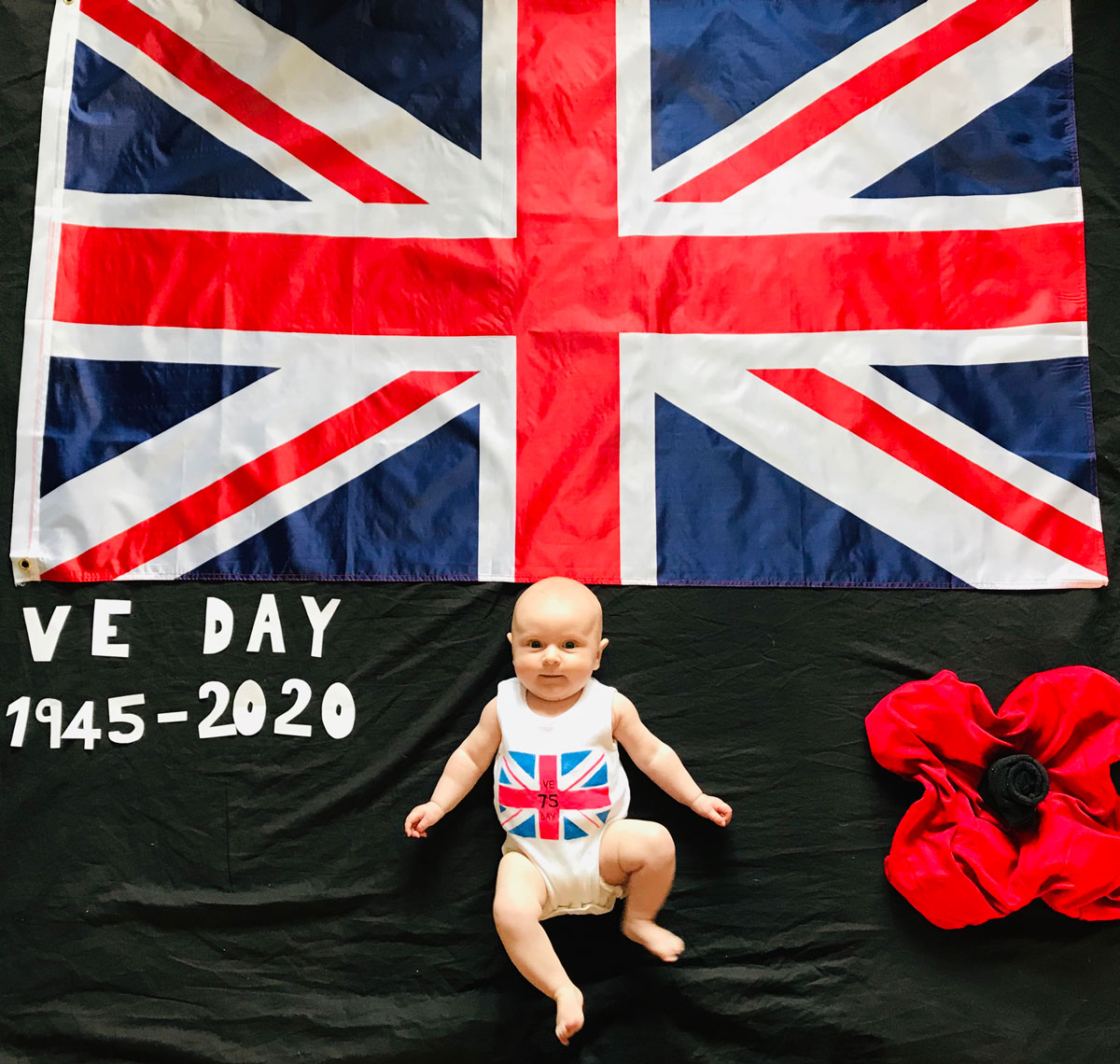 Grace getting into the VE Day spirit with bulldog Walter in South Hykeham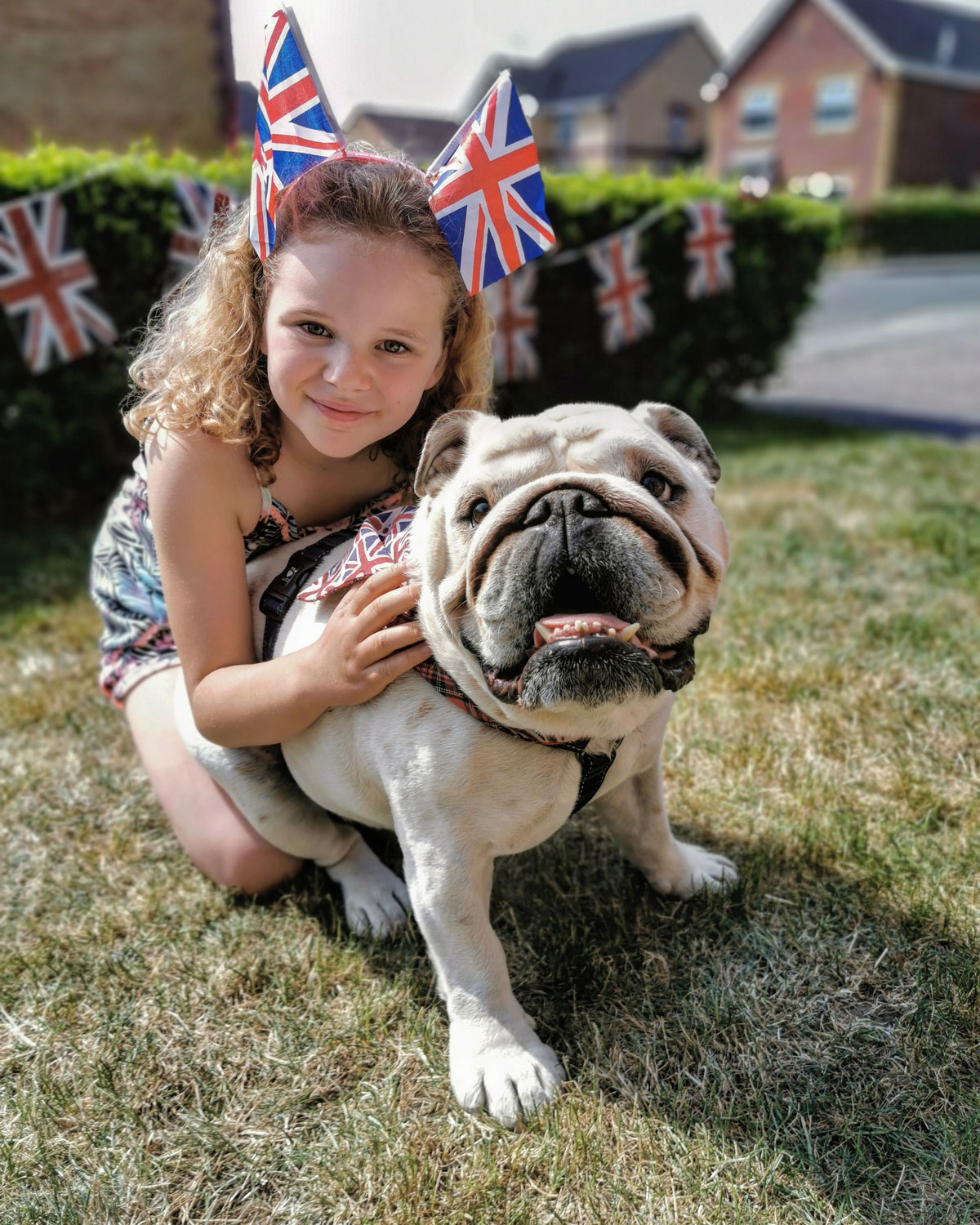 South Parade in Saxilby. Photo by Vicky Wilkinson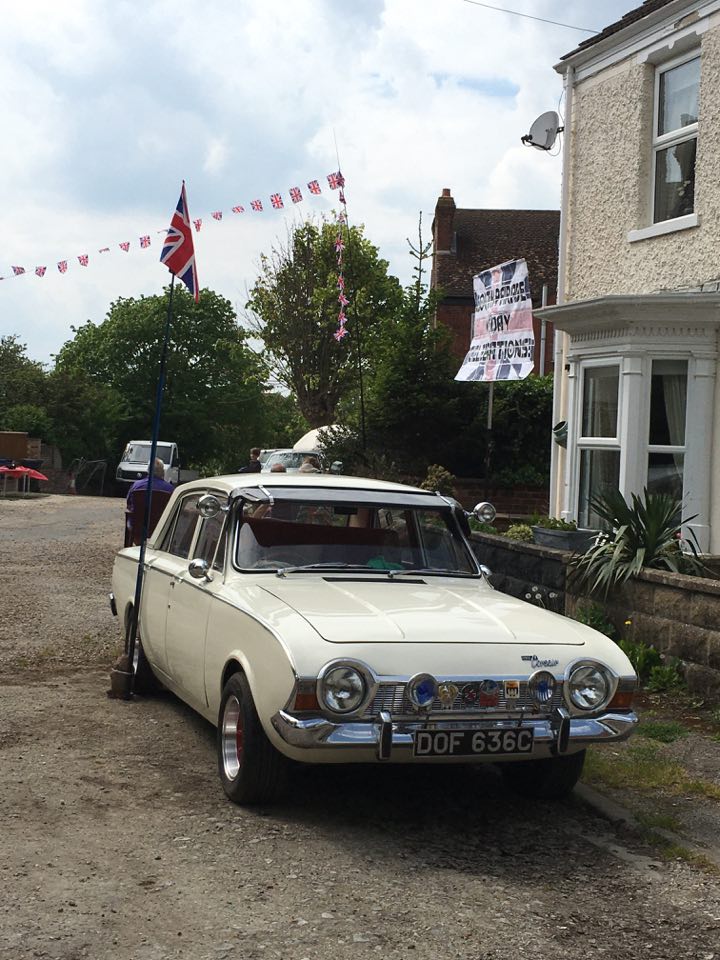 Partridge Green in Witham St Hughs. Photo: Sally Vaughan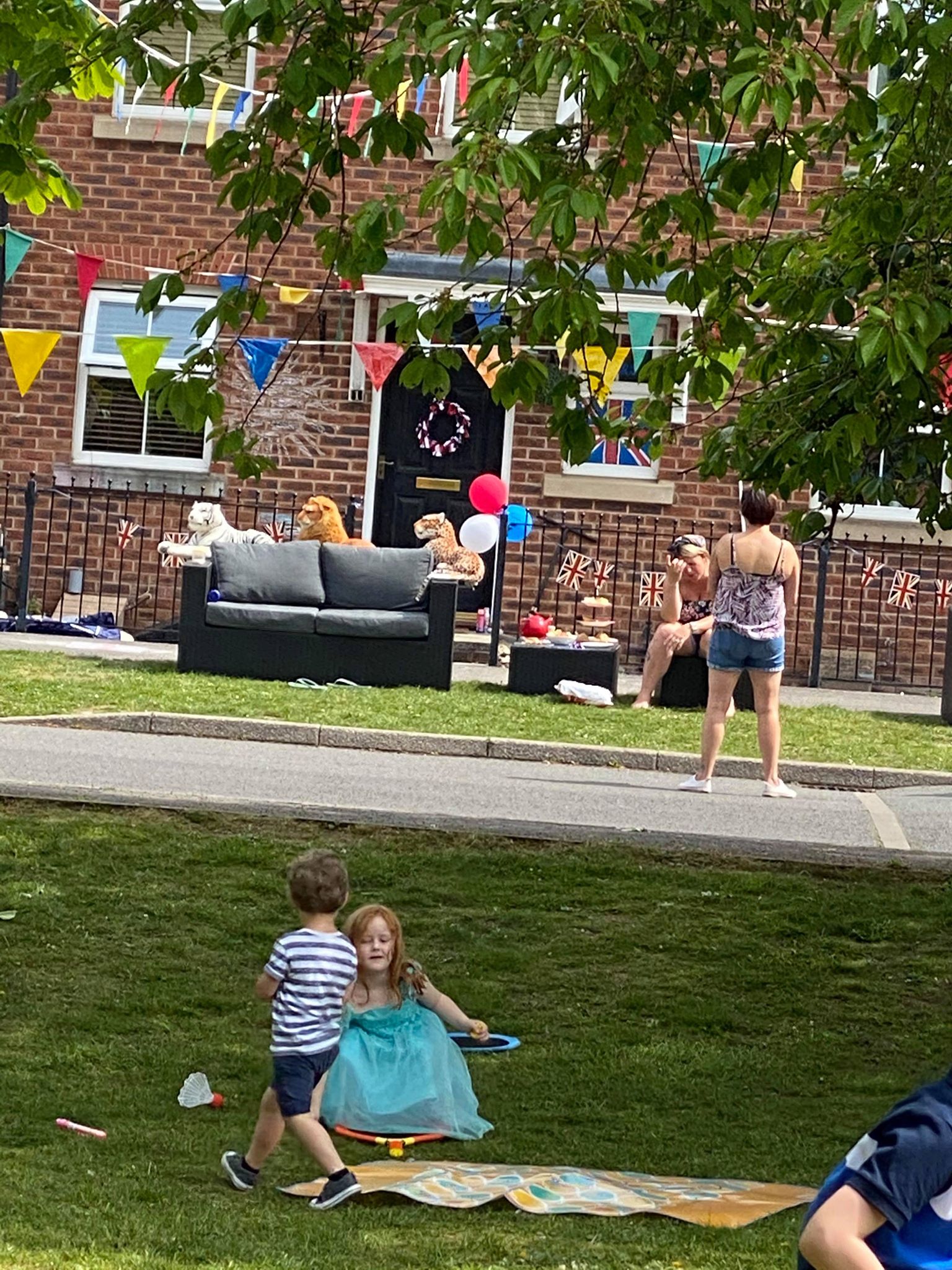 Kelly and the Bell family ready to celebrate with their neighbours in Witham St Hughs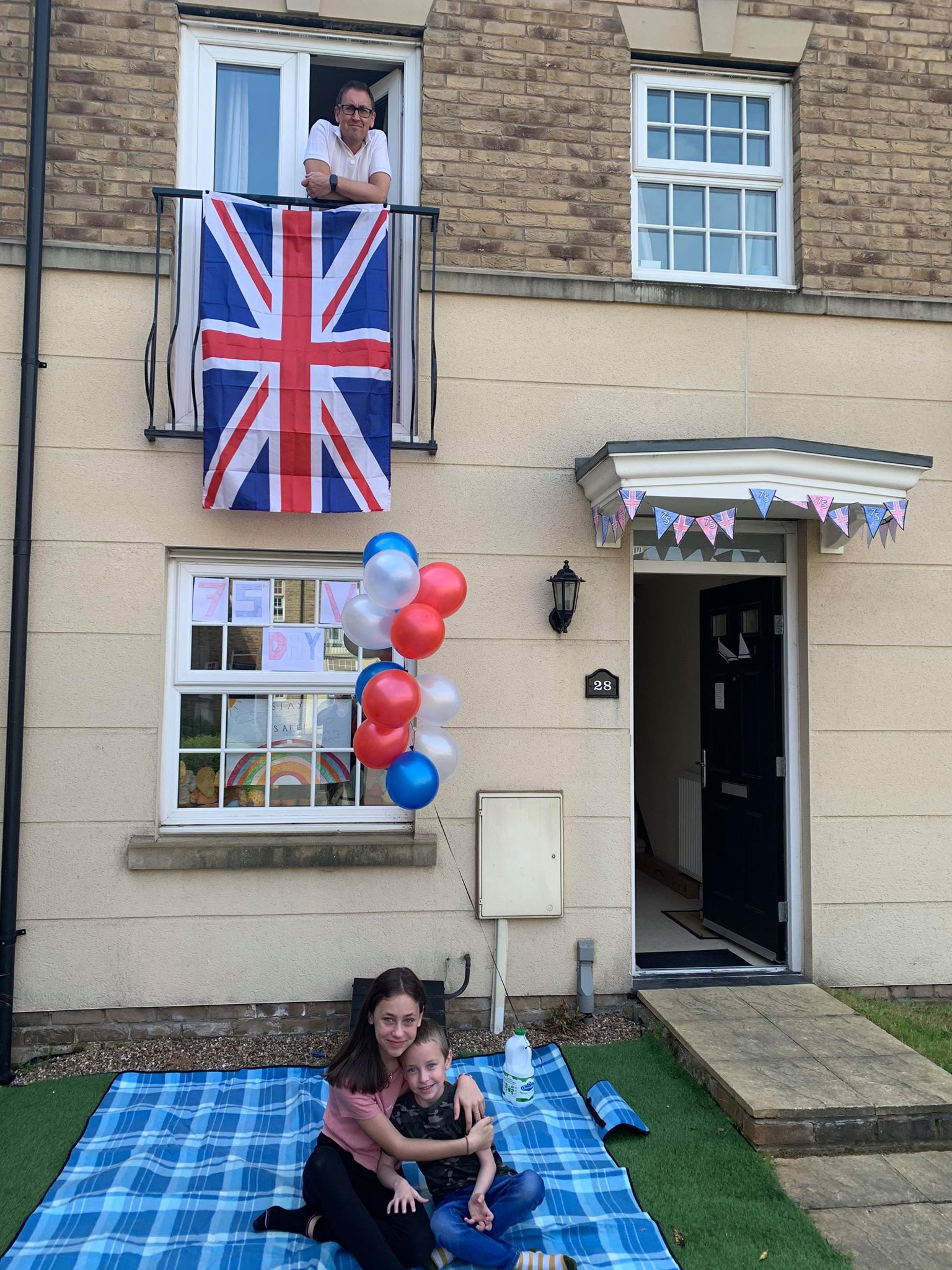 From Debbie Semper: "My neighbour joined the forces when he was 16-years-old. He was very disappointed today because he was going to be in the parade, so his wife asked the neighbours in our close in Washingborough to join them at 10.45am to hear his stories and to have the 2 minute silence with him. It was such a lovely thing to see."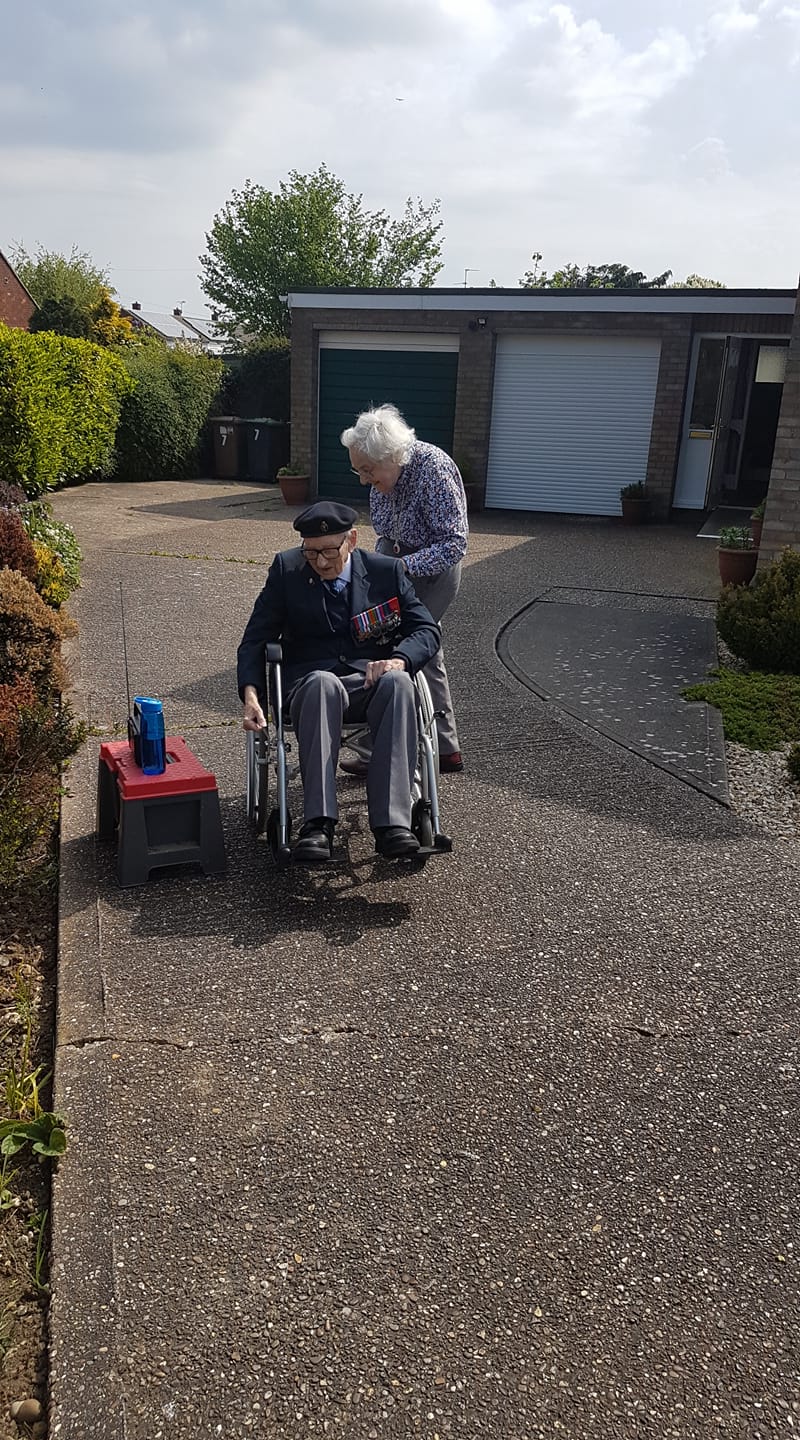 Donna Haytree's husband John was in the Royal Signals and his father served in the war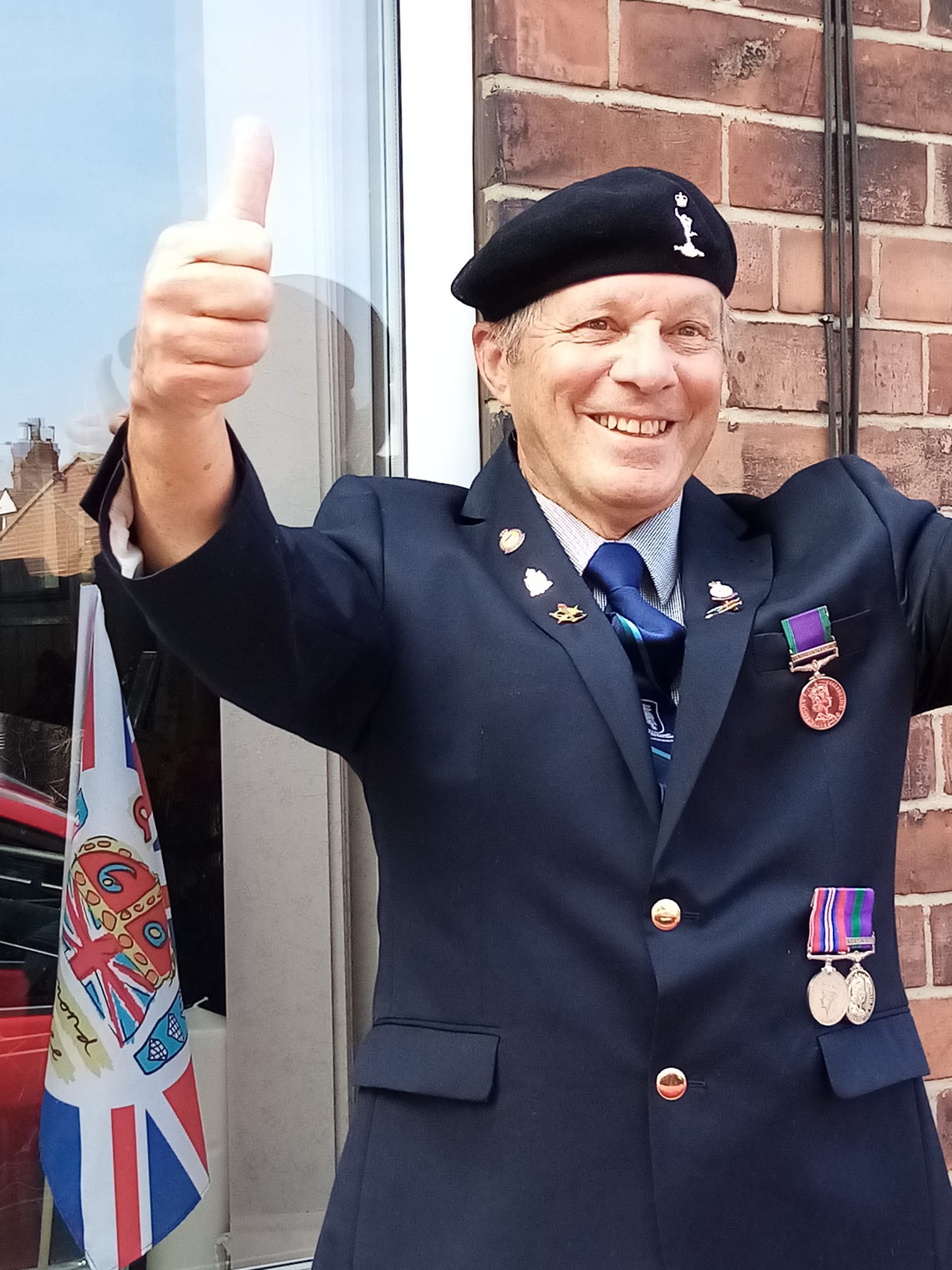 Sarah Grant visited Horncastle 'balloon guy' Craig Cash's house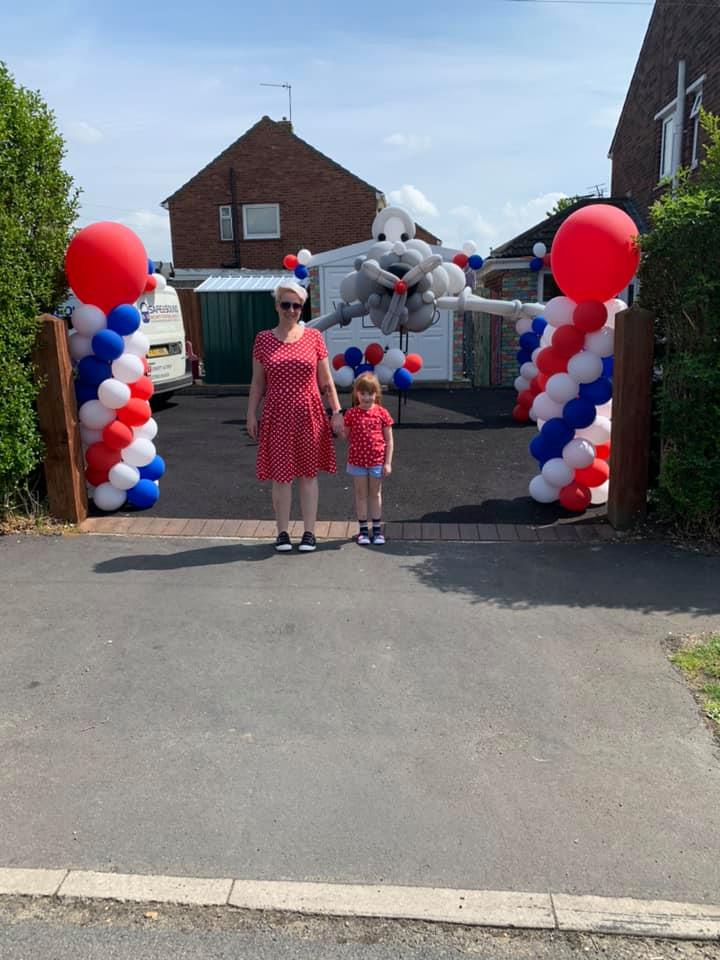 Ashleigh Walker and her daughters in Westwick Gardens, Lincoln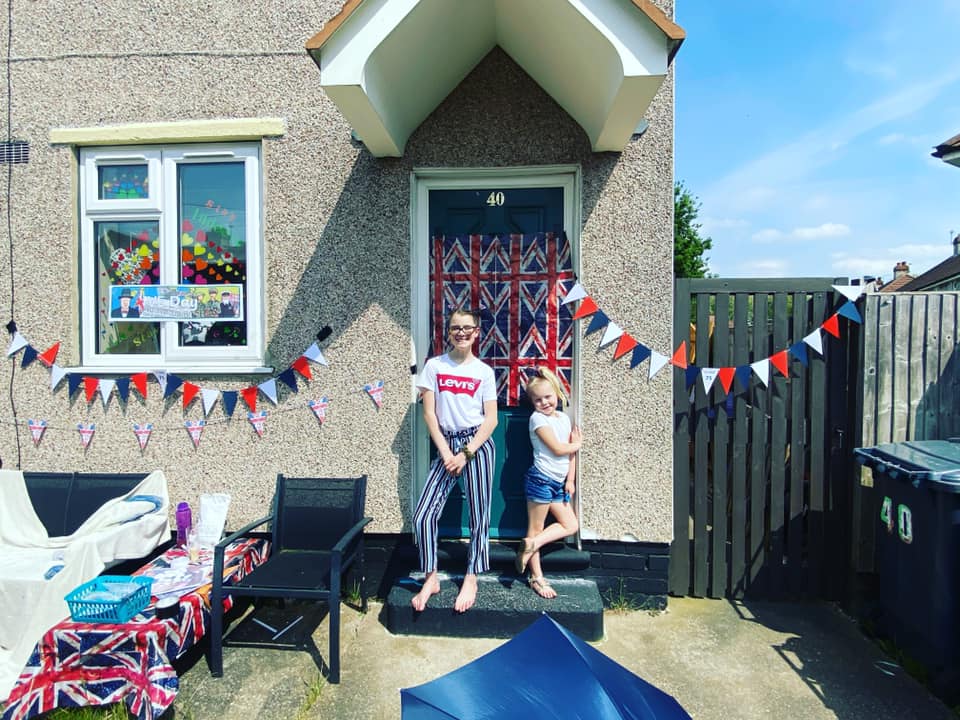 Hazel May Michael on the Ermine West playing 'The last post' after the two minutes silence this morning. He then played 1940s music and Lindy Hopping.
Harry on Glebe Park, Lincoln with mother Steph Saunders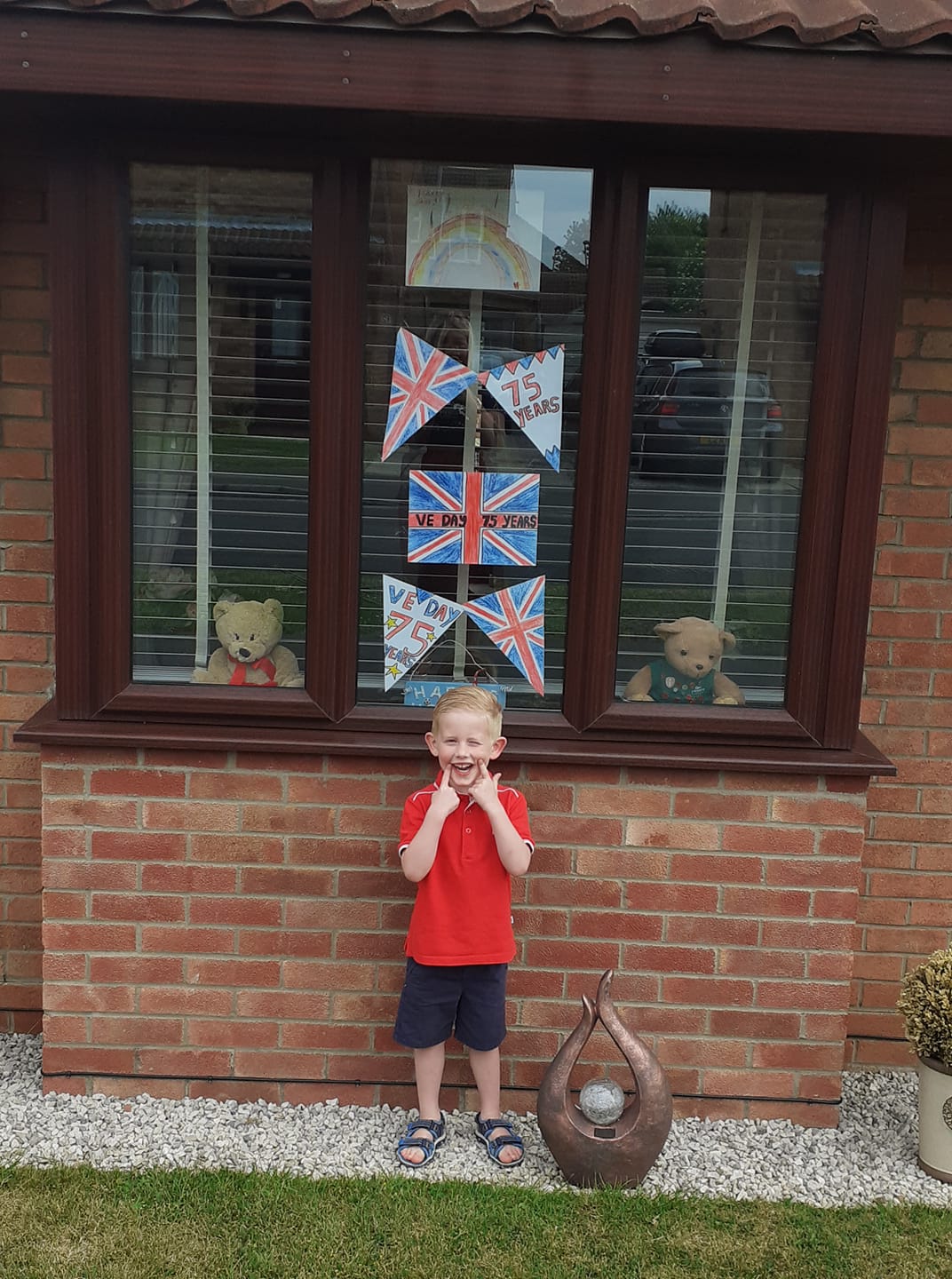 Jules Julianne's picnic in the front yard in North Hykeham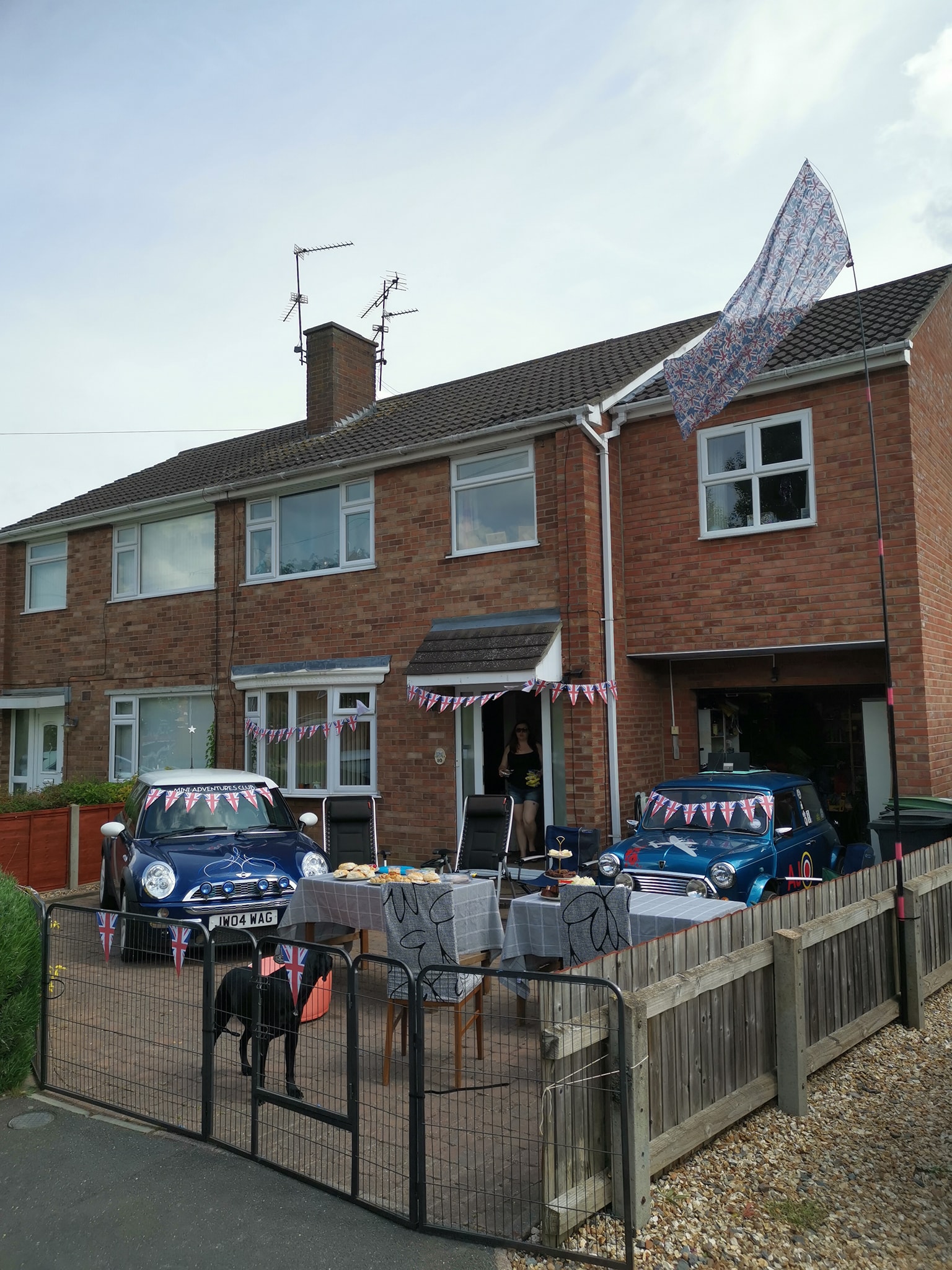 Tracey Woodward and co in Thorpe on The Hill 'having a fab day'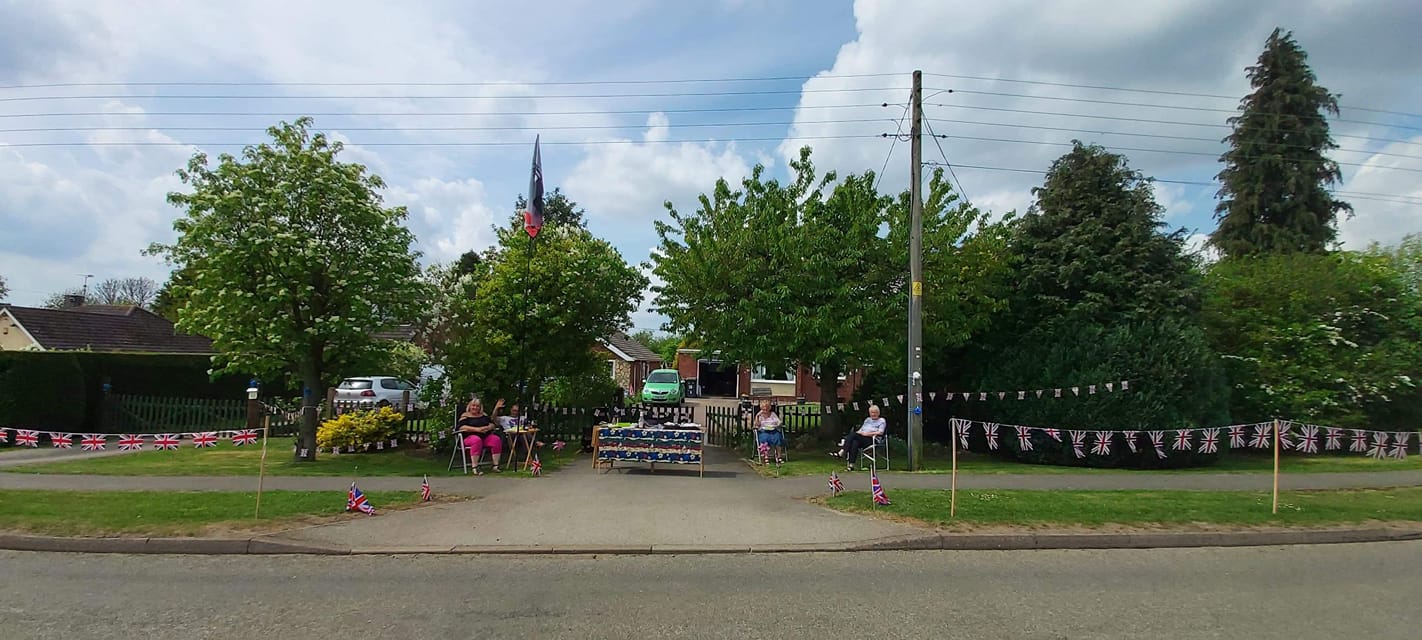 Lincoln boy Lewis Page, 8, made a cardboard tank for VE Day with his dad, who he is staying with in Wolverhampton during lockdown. His mum Grace, who is a key worker at Lincoln County Hospital, is proud of his creative effort.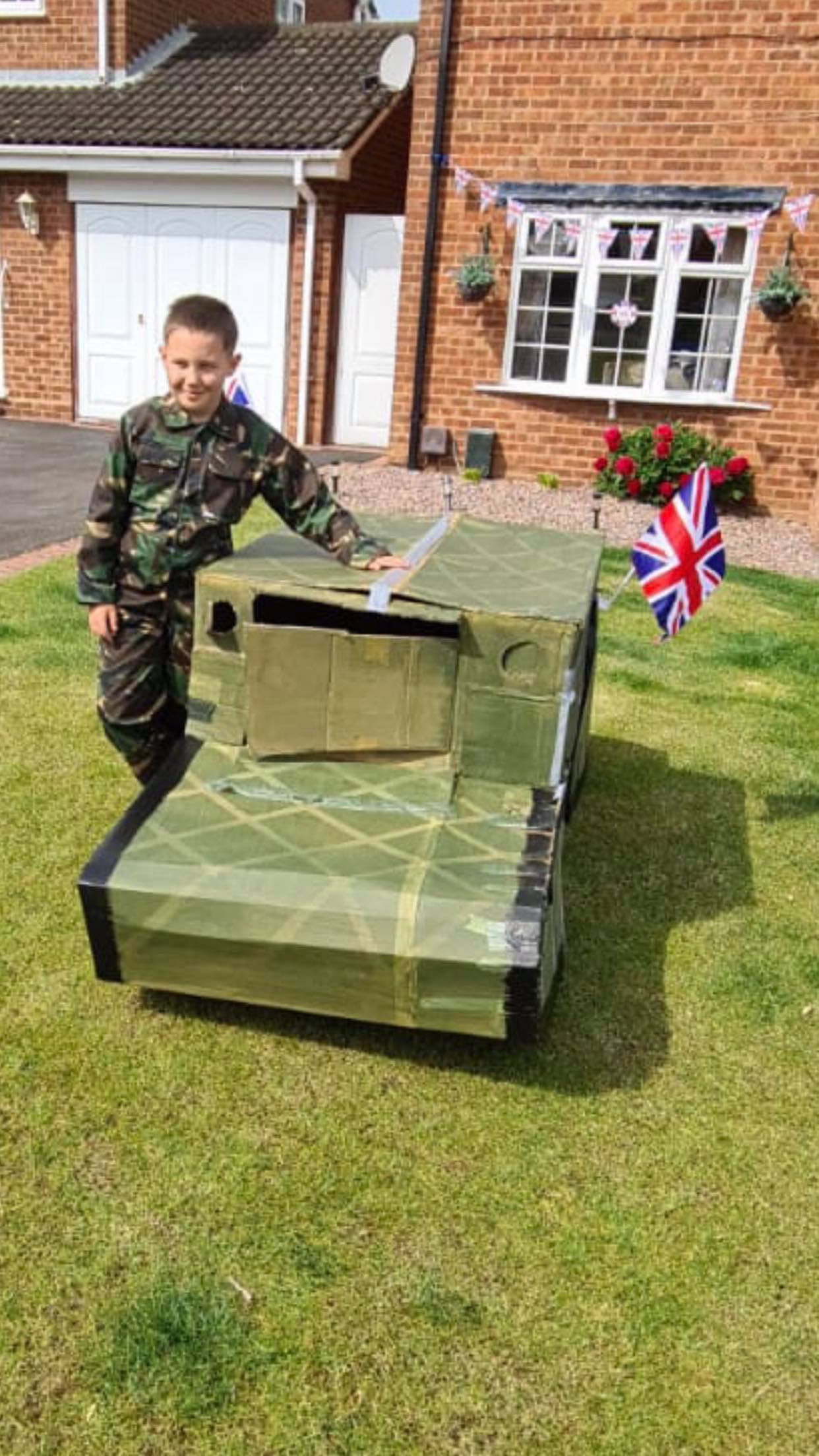 The Walker family in Branston are enjoying the sunshine on this VE Day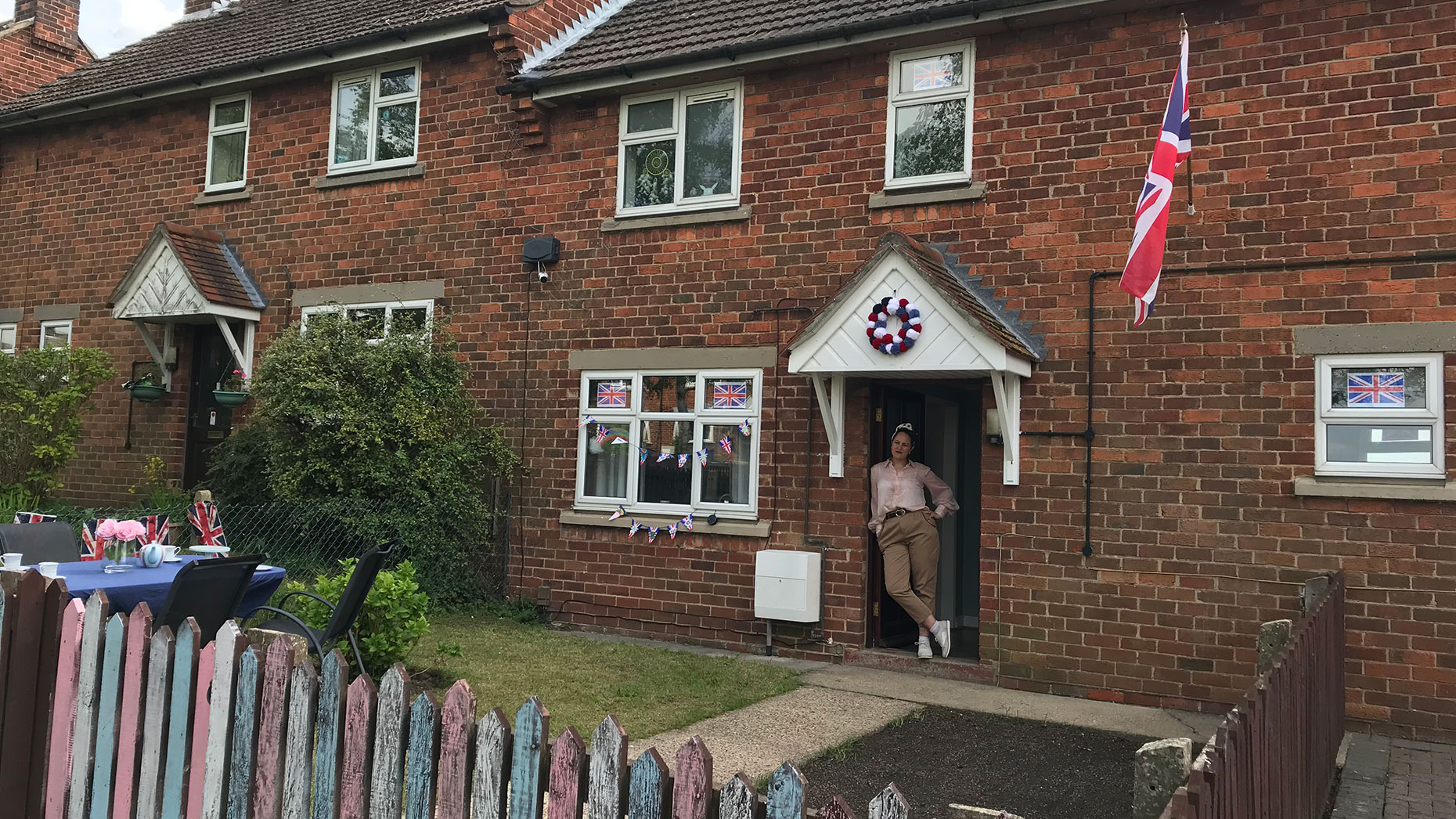 Steve Patten in Saxilby has baked a cake for the occasion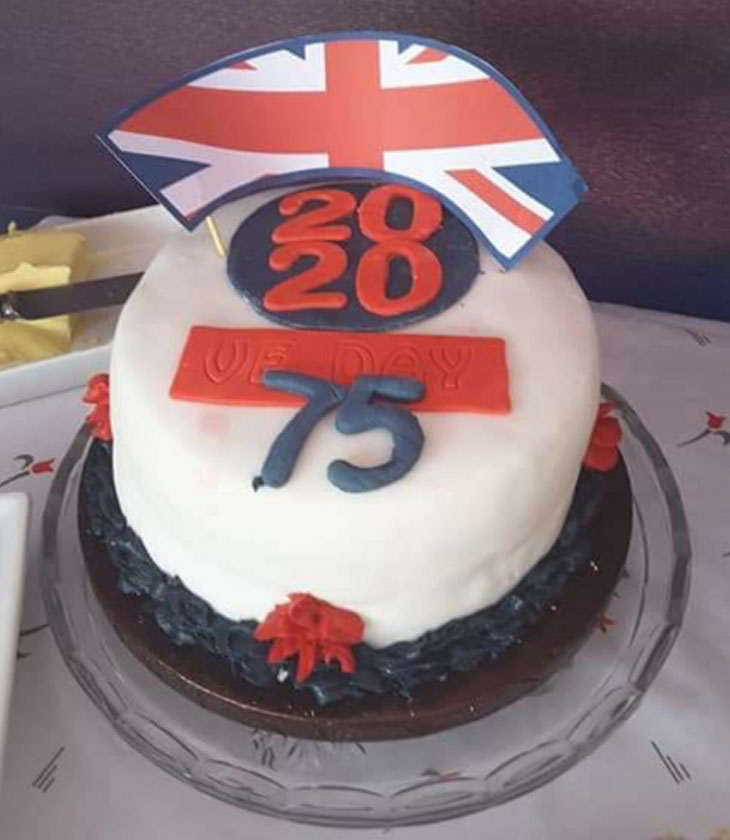 In North Scarle, Amy Fenoulhet has designed a homemade VE Day 75 flag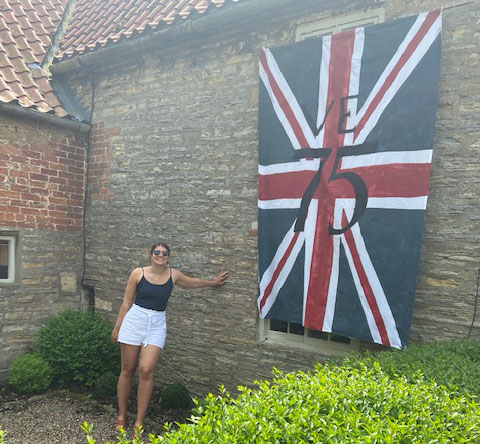 Laura Waplington's dog Arlo paying his respects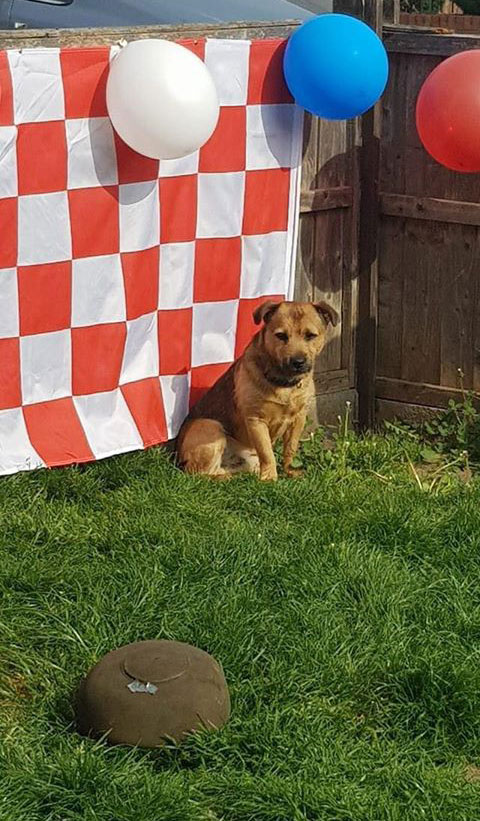 Nine-month old Ennis can't resist a snack today. He's the same age as his grandfather was on the very first VE Day 75 years ago.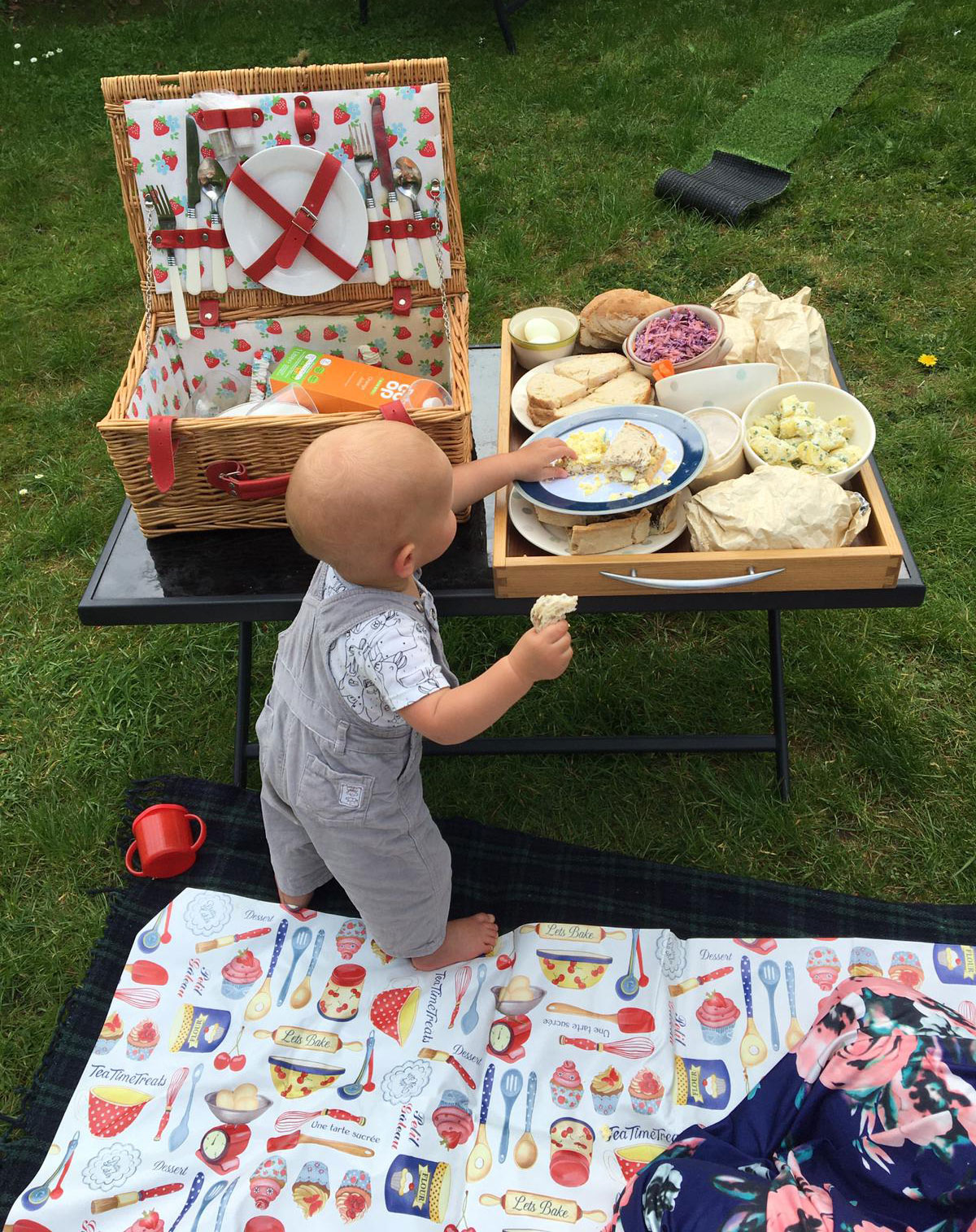 Some great road art sent in by Niall Hill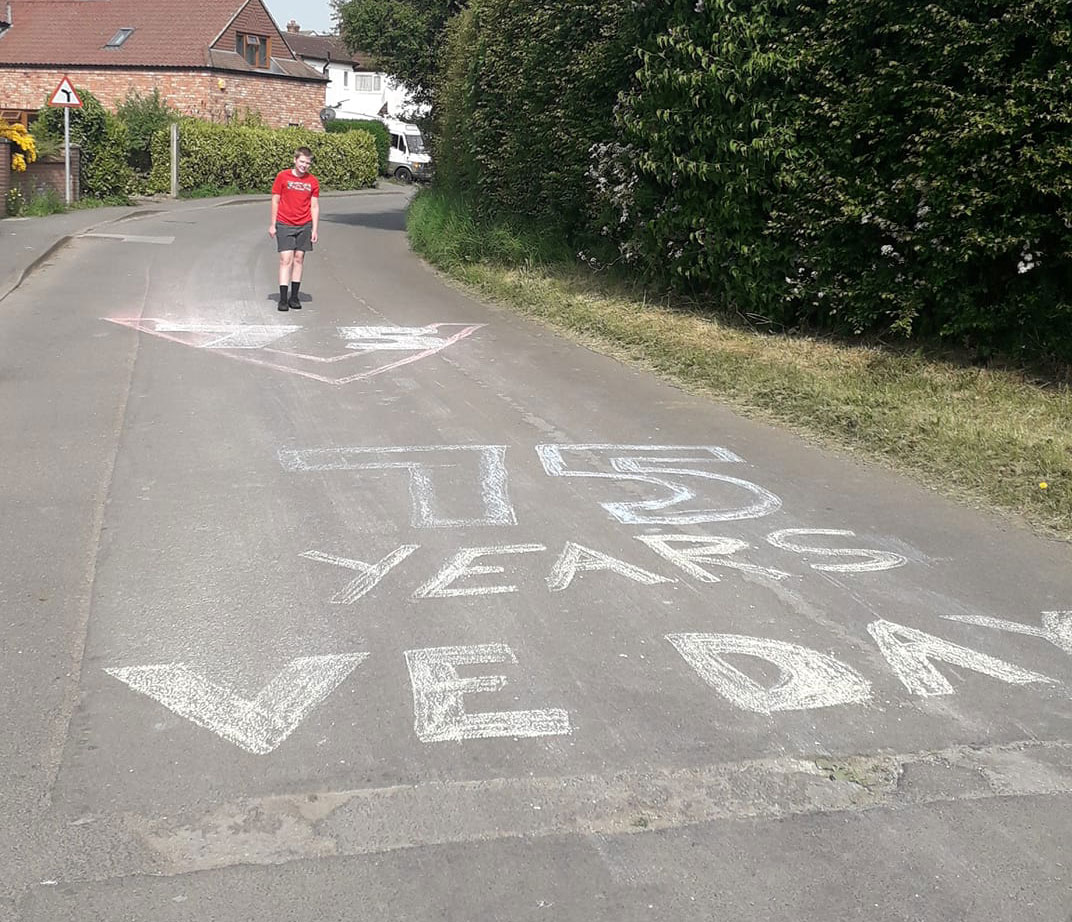 Annabel Pestell with her parents in Washingborough. "Both parents served in the Royal Navy so very proud to raise these flags and signs"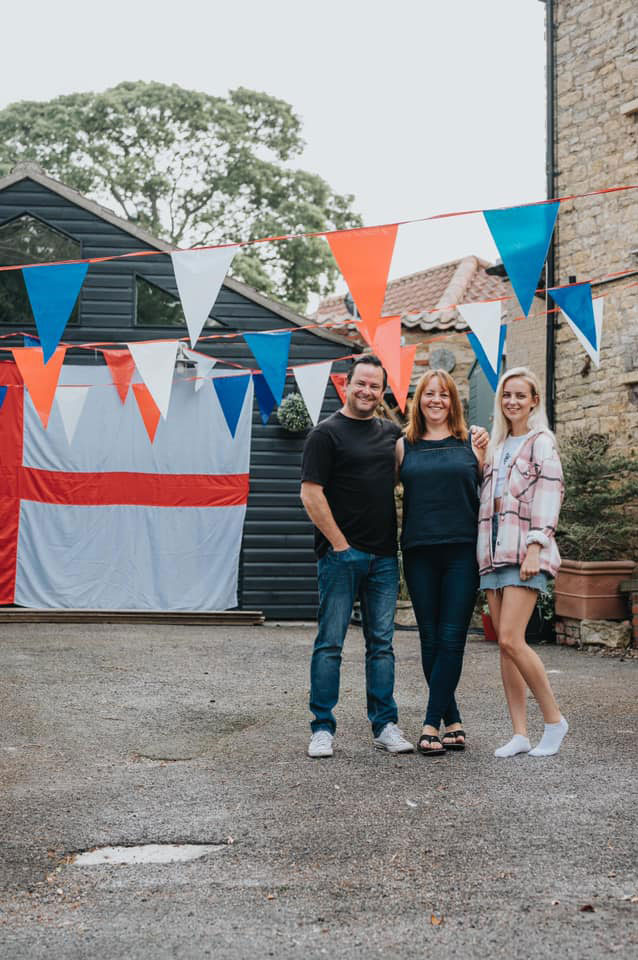 Chezza Hall in North Hykeham with some classic bunting and her two dogs Winnie and Tuna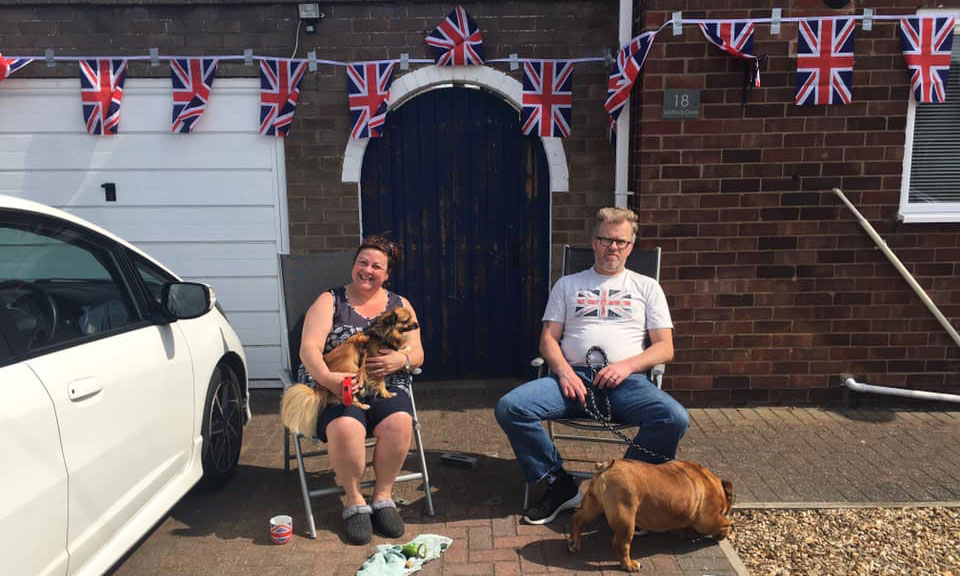 The neighbours on Troon Close in Washingborough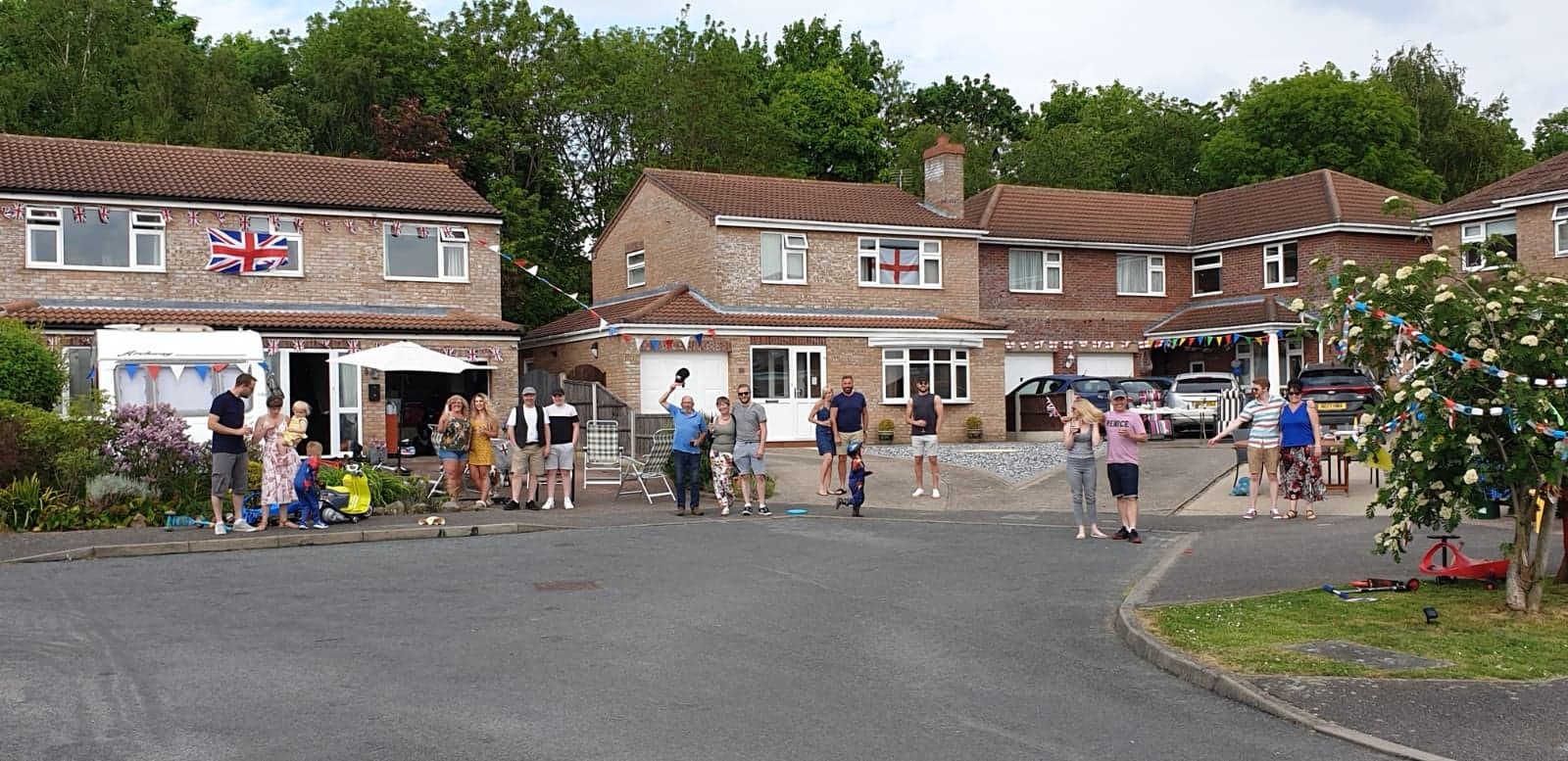 Denton, 8, from North Hykeham has made a tissue paper collage of the Union Jack
Karen Linnecor using her initiative to make some pretty unique bunting in North Hykeham!