June 1, 2020 3.36 pm
This story is over 41 months old
Guard of honour for Coronavirus survivor as he leaves intensive care
George survived a three week long coma as a result of coronavirus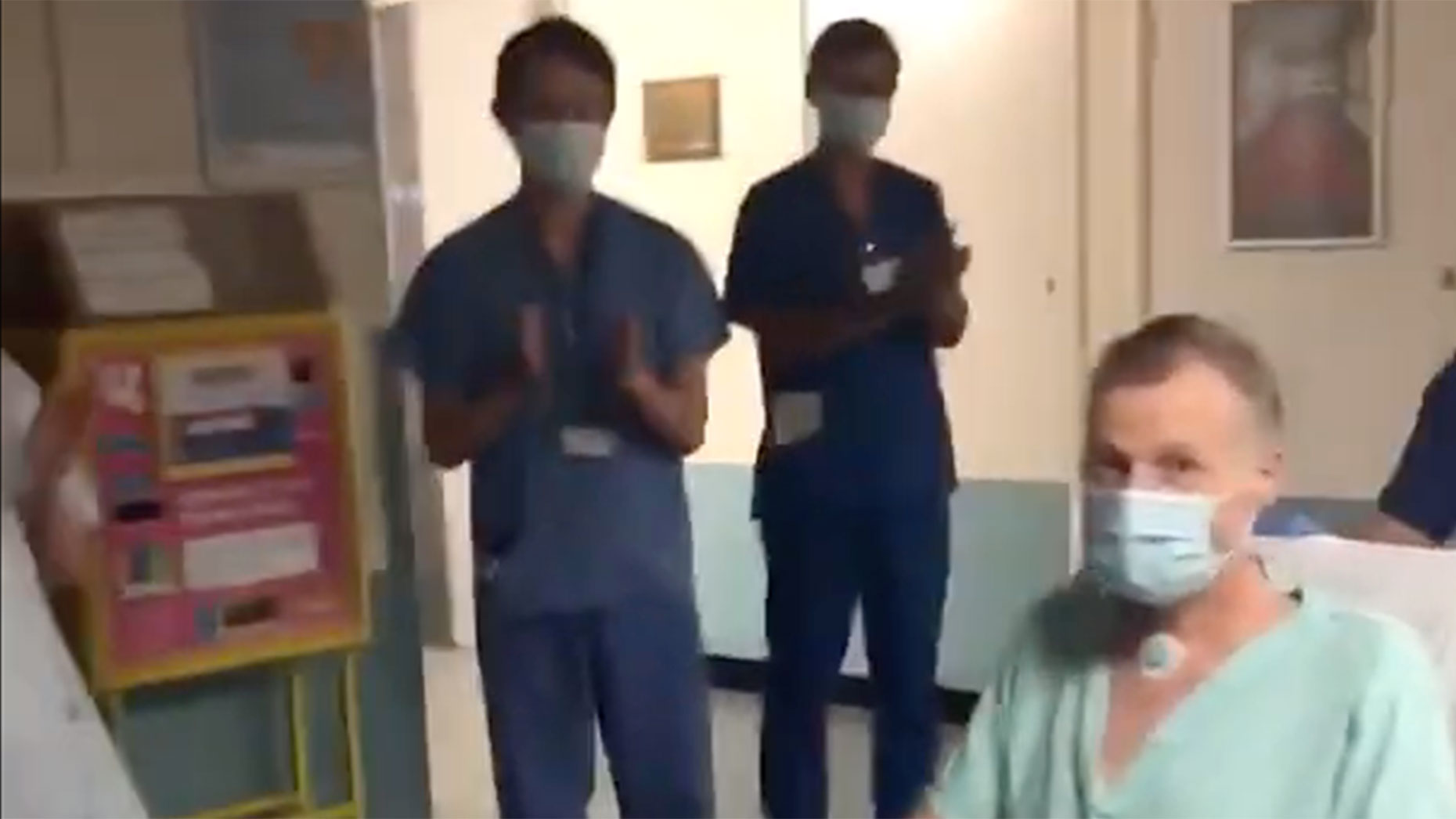 A man in Boston who survived COVID-19 was discharged from an intensive care unit to a standing ovation by the NHS staff who saved his life.
George Barker, a 57 year old local businessman from Sibsey, has spent over three weeks in ICU after a life-threatening battle with coronavirus.
George was videoed leaving the ward at Pilgrim Hospital in Boston to a guard of honour by nurses and doctors.
George began feeling unwell when he was looking after his wife Amanda who was bed-bound with a suspected case of the virus.
Amanda called 999 when her husband started to truly deteriorate, and an ambulance took him away.
"I was not even able to give him a kiss and a cuddle to say goodbye. As I was tearful and walking back to the house I just heard George shout 'I love you'", Amanda said.
That was the last time she saw him before he went into a three and a half week long medically induced coma. He had no known underlying health conditions.
Once George came round, he spent many hours trying to get his muscles working again, just to be able to talk in a straight line.
Speaking about the guard of honour, George said: "I thought the nurses were planning something, but I never expected to have a guard of honour as I left intensive care.
"Seeing them all cheering and clapping was such a surprise. Especially as I wanted to be the one clapping them."
Amanda praised the nurses who helped save George's life, saying they were so supportive and assuring.
"It takes a special person to be a nurse and I believe George's were simply the best.
"I can never say thank you enough, so again thank you to everyone at Pilgrim hospital for getting George back home with me, as my life would have been so worthless without him in it."