June 15, 2020 12.57 pm
This story is over 18 months old
People pile into Lincoln for lockdown shopping frenzy
Many retailers reopened on Monday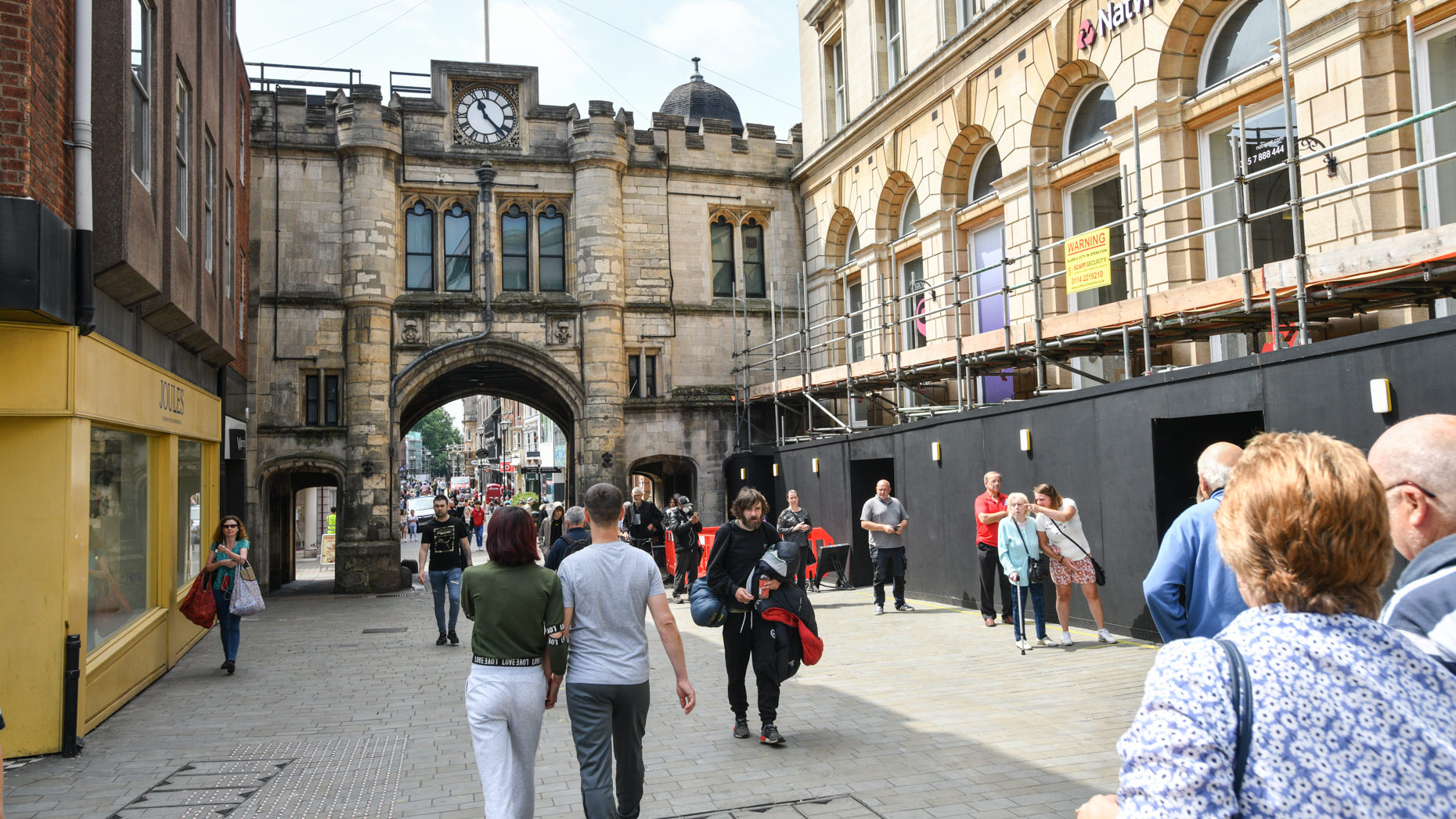 People across the UK have been urged to spend to restart the economy — and people in Lincoln did just that.
Hundreds queued from as early 5am at stores across the city on Monday, most notably Primark on the High Street and at Sports Direct in the St Marks Shopping Centre.
Monday, June 15 was the first day that relaxed lockdown guidelines allowed non-essential shops to reopen, including clothes retailers.
The Waterside Shopping Centre also reopened, as well as several local traders including Gere Menswear and a number of chains such as Sports Direct.
Local traders
Gere Menswear has been doing some one-on-one personal shopping during lockdown, which is working well for owner Rob McGuire, who hopes it will continue in the future.
The shop officially reopened on Monday and staff can steam clean items to be put aside if needs be.
Owner Rob McGuire told The Lincolnite it was good to be back into a normal routine and is looking forward to welcoming more customers back.
Rob Ashworth, owner at Cornhill Shoe Repair in the central market, said it was quiet this morning, but he got a few jobs in and it felt like he hadn't been away.
However, he feels it may be a few months before people's shopping habits begin to return to normal again.
Robert Payton, owner at Eskimoo on St Mark's Square, said it felt like the "first day in a new job" and wished they had a queue like Primark, but they are "all ready and happy to be back open".
Customers can pop into Eskimoo's stores to place an order. They will then need to wait outside for their order to be passed through the serving window.
Jack Thorpe, shop keeper at The Mouse House in the Waterside Shopping Centre, said: "It is lovely to be back open. It will be steady for a little while but, when people get used to us being back and people know we are open, they will start coming back more."
The Waterside Shopping Centre reopened on Monday with a selection of shops including Three and Skechers back for business, while others open on later dates including The Body Shop on Tuesday, June 16.
Pandora, the world's largest jewellery brand, will be opening next to The Fragrance Shop close to the centre's High Street entrance on June 19.