July 8, 2020 1.52 pm
This story is over 39 months old
Government to pay 50% of your meals out in August
Chancellor Sunak also cutting VAT for some sectors for 6 months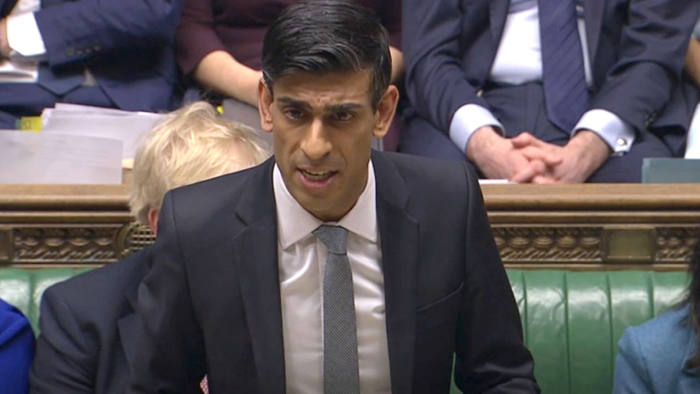 People in the UK will be able to get a 50% discount on eating out in August — capped at £10 per person — as part of the government's push for economic recovery from the COVID-19 pandemic lockdown.
Chancellor of the Exchequer Rishi Sunak spoke in the House of Commons on Wednesday, outlining a "creative" plan to get the economy moving again.
The furlough scheme will be phased down in October, but a new job retention bonus of £1,000 will provide employers with an incentive to bring furloughed staff back to work, so long as they earn at least £520 a month.
A new kickstart scheme has also been launched for 18-25 year-olds looking for jobs.
Government will pay for a young employee's wages for six months, so long as businesses meet conditions including required training and working hours.
A public sector decarbonisation scheme will see a £3bn investment, including a new 'Green Homes Grant' to help families save money on energy bills and reduce emissions.
There will also be temporary VAT cuts from 20% to 5% in the hospitality and tourism sectors for the next six months.
Finally, the Chancellor detailed a "unique" new scheme called Eat Out to Help Out, running throughout August.
The scheme will allow for everyone in the UK to get a 50% discount on sit-down meals in cafes, pubs and restaurants from Monday to Wednesday, up to £10 a head, including children.
Diners can get discount on a full meal including non-alcoholic drinks Monday to Wednesday.
Businesses will be able to claim the discounts back, and Rishi Sunak has assured that employers will receive the money within five working days.
Establishments will be able to register for this scheme from next Monday via the government website.
A stamp duty holiday for homes sold for up to £500,000 until March 31, 2021 was also announced. The move would save jobs in the construction sector and encourage homeowners to move and invest in their homes.
You can see the full details of the government's summer statement here.