July 9, 2020 5.06 pm
This story is over 17 months old
Lincoln village sanctuary caring for sick animals for over three decades
She continued to care for even more animals during lockdown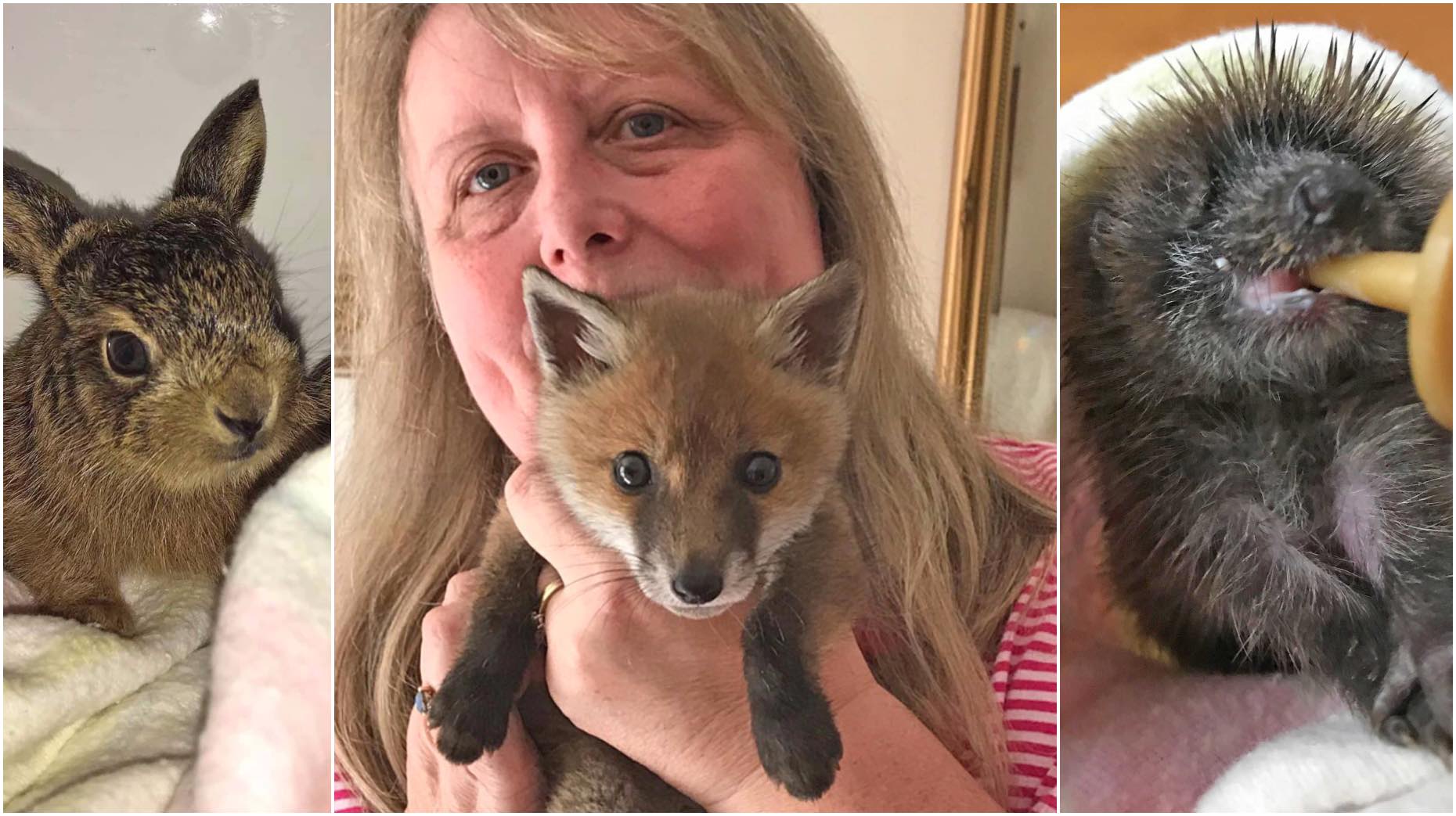 Ever since a poorly pigeon landed in her garden 33 years ago, Julie Smith has been caring for sick and injured Lincolnshire wildlife at her sanctuary in Saxilby.
Julie Smith, 61, has always loved animals and has two pet parrots and a few dogs. She set up the Wildline Wildlife sanctuary soon after moving to the village near Lincoln in 1987 and is currently caring for over 50 animals.
After taking in the first pigeon she cared for, someone else came to her with a hedgehog and things escalated, with Julie saying "it's like a hobby that has gone crazy".
From tiny little harvest mice, bats, hedgehogs, foxes, badgers, deers, swans, a barn owl she had for 28 years, and other British wildlife, Julie certainly has her hands full, but her love and passion for her voluntariy job keeps her determined to carry on.
She converted the garage of her bungalow into an animal hospital, including cages and incubators. She currently has over 50 animals such as small birds and little hedgehogs, who need rearing before they can be released back into the wild.
When an animal is ready to be released she is left with a mixed feeling, the qualified children's assistant told The Lincolnite: "It's a mixed feeling, you're elated as you know the animal is well and it can go on its way, but I also have a lump in my throat as you wonder what will happen to the animal next.
"It's a 24 hour a day job as you have to get up in the night and feed them. It is very time consuming and saps all your energy, but I do it for the love of the animals."
Julie has self-funded her sanctuary from her own pocket, along with donations from other people, but the coronavirus crisis has made it extra challenging as she cannot participate in fundraising events.
She has seen an increase in animals brought into her, rising from an average of a few to five a day during lockdown. Julie has limited contact with people by leaving boxes outside to put the animals in for her to then take into her sanctuary.
It has been so busy that she announced on Wednesday that she will have to temporarily stop taking in new animals for a few weeks.
However, that doesn't stop people turning up at her door, including on Thursday when someone came with a pigeon that appeared to have been attacked by a dog.
This month she also had three hedgehogs separately brought to her on the same day, including a blonde one who was found by someone in guttering by the side of the road on Mill Lane.
Fundraising for the animals
Rachel Hale set up a Just Giving page to help raise money for the upkeep of the sanctuary and the care of the animals.
It raised over £300, but with costs such as running incubators, heat lamps, and the varied diets of the animals, it can be difficult especially at a time when fundraising events can't take place.
A fundraiser at Saxilby Village Hall a week before lockdown was a big help, but Julie said the challenge of funding is ongoing.
Anyone wishing to donate can do so via the fundraising page or through PayPal at [email protected] The sanctuary can be contacted on 01522 703686.