August 11, 2020 1.27 pm
This story is over 38 months old
Cafe owner breached lockdown "to hold birthday party"
Spalding cafe set to lose its licence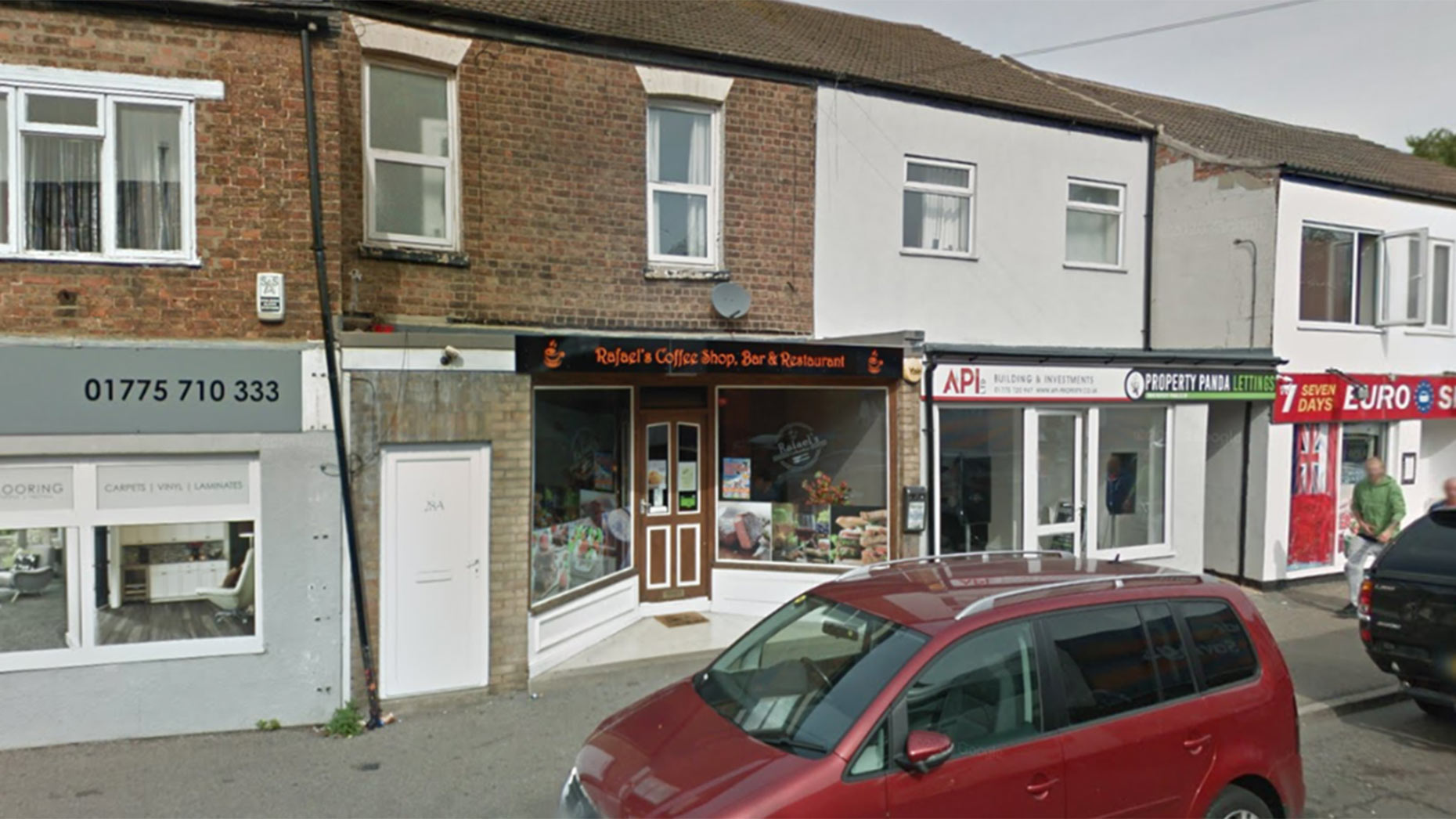 A business owner who faces losing his licence after police found people eating and drinking on his premises at the height of coronavirus lockdown has told councillors he was "holding a children's birthday party" for friends.
Jorge Carmezim, the designated premises supervisor at Rafael's Coffee Shop on Westlode Street in Spalding, appeared before South Holland District Council's licensing committee on Tuesday.
Lincolnshire Police received a report that Rafael's had 20 customers inside eating, drinking and playing music on Saturday, June 20.
An officer's body worn camera footage showed "numerous" customers "sat at the bar drinking out of bottles" and outside the back with "plates with remnants of food on and bottles on the tables in front of them".
Asked about the evening, Mr Carmezim said: "I know I got it wrong, I was supposed to be closed but some friend asked me if I could make a small birthday party inside the premises and I knew I was doing wrong, but I just left people going in for the birthday party in there."
He said police had arrived as people were leaving.
A translator later added: "Since 2003 he's operated that commercial service and never had any problems.
"When he did this it was not with the intention to make more money, it was with the intention of pleasing his friends and some relatives as well.
"He really regrets the mistake, he's aware about the pandemic and the public health and he really praises that. He admits he made a mistake and should have never done it."
He denied accusations by police officers that this was not the only time this had happened.
However, Sergeant Kim Enderby, licensing officer for Lincolnshire Police, said the "pretend children birthday party" was "clearly a nonsense".
"In Lincolnshire we have been very fortunate. We have had almost a 100% compliance throughout the county, and during the lockdown and once it was past," said Sgt Enderby.
"What this premises has done is chosen to deliberately keep trading, to allow custumers inside, drinking and eating."
"We know for certain this has happened on at least one occasion but I have concerns and suspect this was a regular occurrence – perhaps he never closed at all."
Councillors queried how few children were actually seen in the footage and the lack of party decorations.
They also confirmed Mr Carmezim had recieved government grants during the lockdown but not furlough money
A decision will be made by councillors within the next few days.