August 20, 2020 2.43 pm
This story is over 39 months old
Lincoln students celebrate GCSE results
Record performances for some schools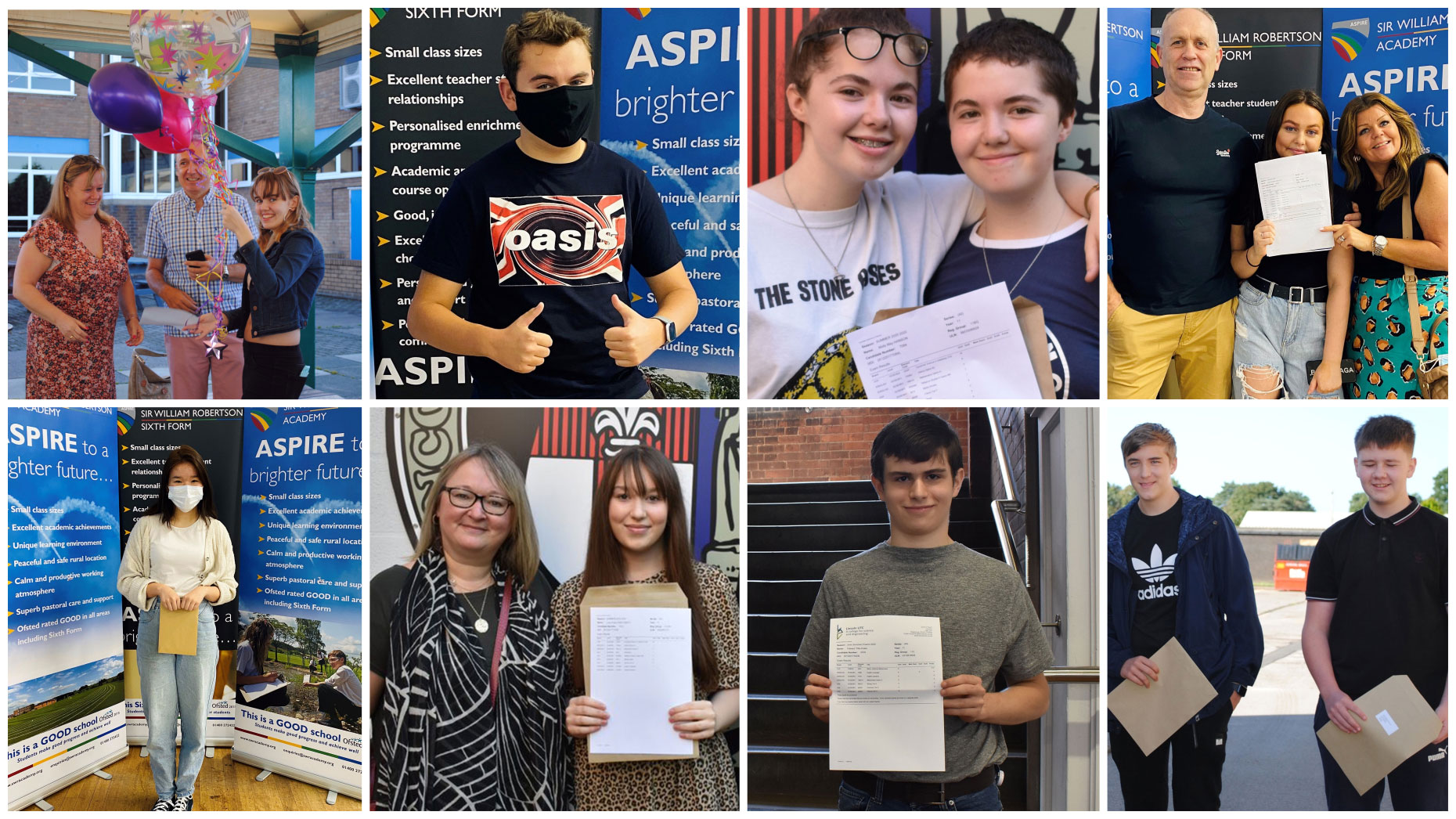 Students across Lincolnshire have been collecting their GCSE results on Thursday, with plenty of smiles all round.
Circumstances were different at results day this year, with teachers asked to give students predicted grades due to cancelled exams amid the COVID-19 pandemic.
The plan was initially to rely on an algorithm to moderate marks handed out by teachers, but that was changed at the last moment by the government.
The unpredictability of it all didn't do much in the way of dampening spirits in Lincolnshire schools, as students and teachers alike celebrated record-high grades.
Lincoln UTC achieved successful results, seeing 81% of its students get grades between 4-9 in English and Maths.
Edward Pitts-Drake got a combination of grade 8s and 9s in his results, and will stay on at UTC to study maths, physics, chemistry and biology at A-Level.
Edward said: "I'm absolutely ecstatic with my grades. Moving to the UTC in year 10 was one of the best decisions I've ever made, and I can't thank my teachers enough for their support."
Sir William Robertson Academy celebrated plenty of high scoring students, with many getting grades 9, 8 and 7 in their results.
Mark Guest, headteacher at the school, said: "I am delighted that the hard work and the ability of each of our students has been properly recognised in this year's GCSE results and we are looking at record numbers joining our growing sixth form."
North Kesteven Academy had a party atmosphere for students who arrived to collect their results.
Joanne Tunnicliffe, the headteacher, praised the students for their hard work, saying: "It has been such a turbulent year for these students and we want to offer face to face support and advice to all our students, whatever the outcomes for them today.
"Our students have worked incredibly hard and deserve recognition for their efforts."
Students at Lincoln Christ's Hospital School enjoyed the big day and the headteacher said it was "lovely" to celebrate the success.
Martin McKeown said: "After some difficult months and a tricky week of speculation, it's great to see them receive the results the deserve which will allow them to take their next steps."