September 11, 2020 5.02 pm
This story is over 15 months old
Daughter takes over from mum as school headteacher
She wants to continue her mother's legacy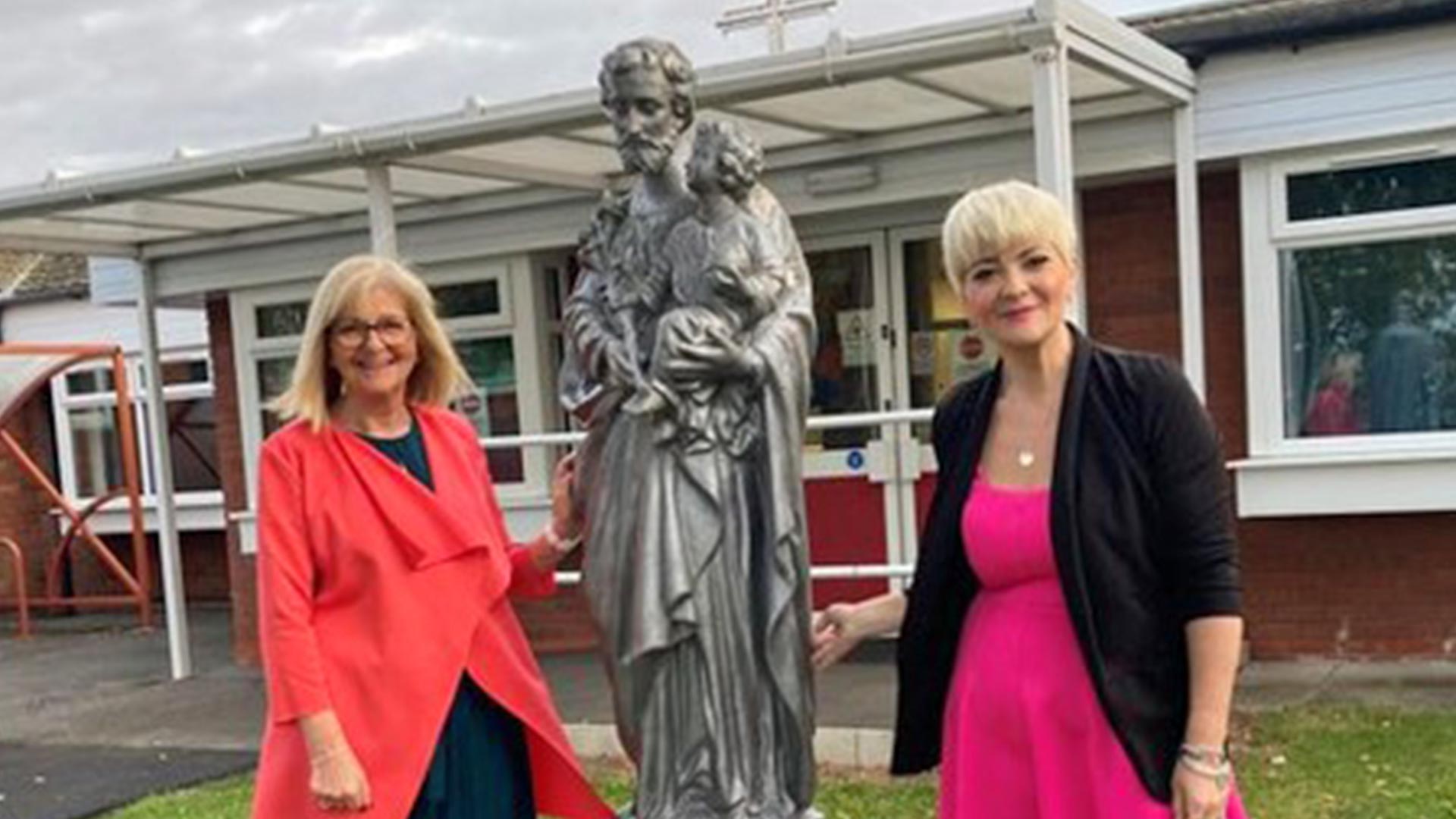 A new headteacher has taken over at a primary school in Cleethorpes after her mother spent 17 years at the helm.
Sarah Pollard was the headteacher at St Joseph's Catholic Primary Academy in Cleethorpes for almost two decades, but has now moved on to take over the reins at St Mary's Catholic Primary School in Grimsby.
Her daughter Emily McCullagh trained at St Joseph's in 2013 before spending time at St Mary's and Edward Heneage Primary Academy in Grimsby. She returned to St Joseph's last year before taking over as the new headteacher in June 2020.
Mrs McCullagh said: "I'm thrilled to have secured my new position and I'm so passionate about making a difference.
"At St Joseph's no student is a number, as teachers we know every student by name and we take the time to get to know each and every one of them on a personal level. I've been brought up on St Joseph's values and hope to continue my mum's legacy."
There has been a £60,000 investment in new facilities at the school, including sensory trails and brand new outdoor play equipment.
Staff have also been specially trained to ensure they can help the children deal with any feelings and understand why and how it may contribute to their behaviour.
Mrs McCullagh added: "We are confident that this new approach will allow pupils to become emotionally intelligent, they will be able to recognise their emotions and have been taught strategies to deal with these feelings. If we do not give this work priority, then we will be letting our children down.
"My vision is for the school is to give every child the chance they deserve to achieve all they are capable of regardless of their starting point. To help children realise that education is the most powerful gift and that it is ours to give."