September 3, 2020 11.42 am
This story is over 15 months old
Issues with booking COVID-19 tests in Lincolnshire
People just turned up and got tested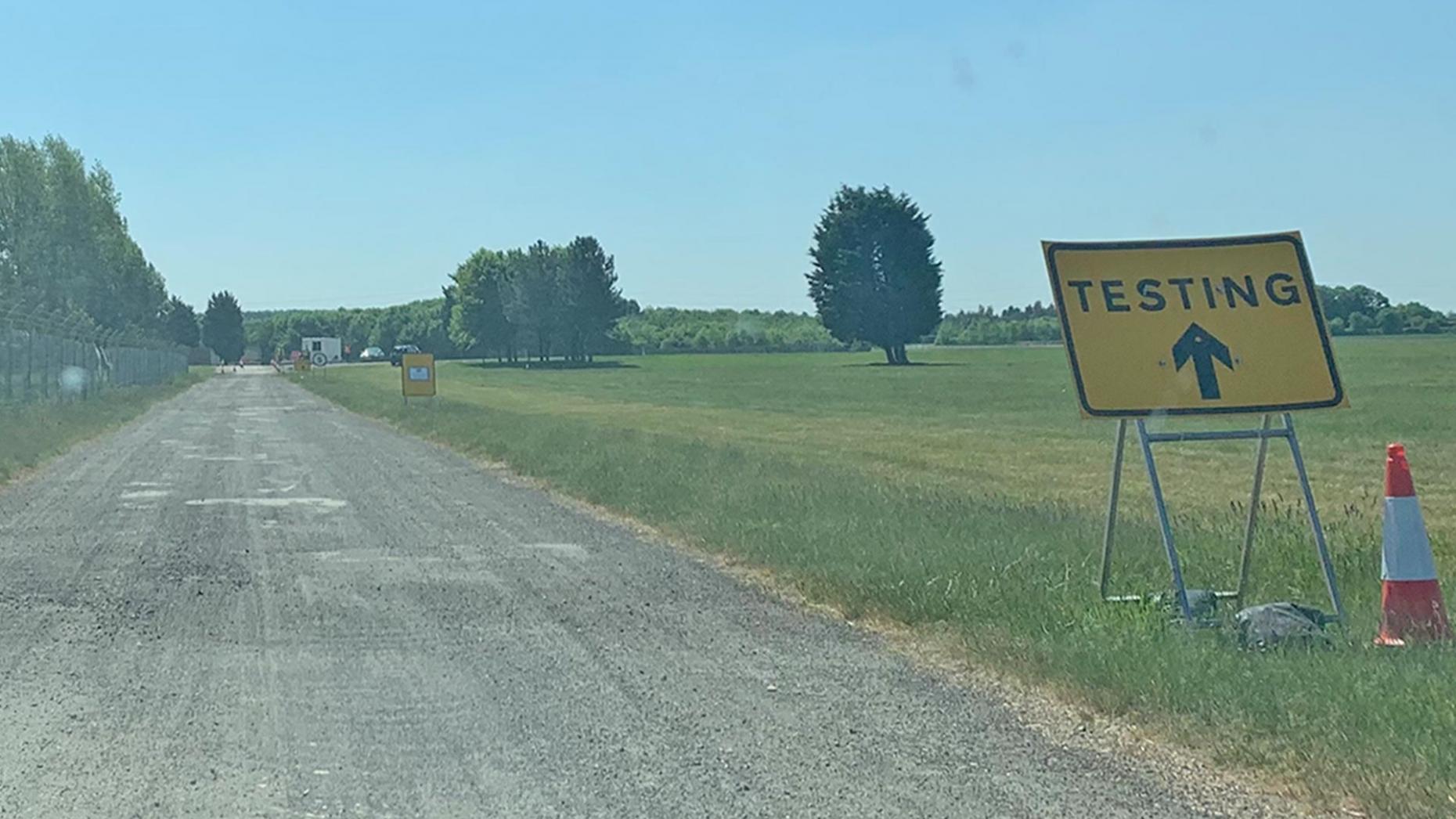 Several people in Lincoln have had problems booking a coronavirus test online for the site at Lincolnshire Showground, yet found it not very busy when they simply turned up there.
At least two people came forward to The Lincolnite, who wished not to be named, with the same problem. They could book tests further away, such as in Newark, Sheffield and Nottingham, but not in Lincolnshire.
A 42-year-old woman, who is an assistant manager in Lincoln, said that herself and several people she knows have had trouble booking in at Lincolnshire Showground using the NHS website.
She said that after putting in all her details on August 24 it came up with testing centres in Sheffield or even further away, but not Lincolnshire Showground.
After calling the NHS she was told the site must be fully booked, but after driving there she found this wasn't the case, and was able to get a test straight away.
She received a negative test result two days later.
The woman said: "This has happened to several people I know. I'm concerned that people may be put off getting a test if they have to travel for an hour or more to get tested.
"The Showground is never full, so people need to know that they can turn up and get tested anyway without booking.
"My friend tried to book yesterday (Wednesday) and it wasn't showing the Showground as available, but he went anyway.
"He said there were quite a few cars there, but he still got tested without any problems."
A 36-year-old woman from Lincoln also tried to book a test after finding out she had been in contact with someone with the virus on Friday.
She had to go to Nottingham for a test, as the options for Lincoln or Newark were not available within a five day period.
After a test on Saturday she received a negative result, but due to a longer exposure she wanted to book a retest on Tuesday, yet the Lincolnshire Showground was still not available as an option.
The Lincolnite also tried to book a test on Thursday morning, but the nearest option was Newark.
The Lincolnshire Showground site is meant to have a 1,000+ tests capacity per day.
According to BBC Radio Lincolnshire, areas with fewer cases, such as Lincolnshire, have had their testing capacity reduced so some people have had to drive further afield for a test.
However, there has been no official reduction in national testing capacity. Demand for testing is increasing, so test sites in areas with higher prevalence will be prioritised.
Health Secretary Matt Hancock has insisted that the government's coronavirus testing system is working well, despite claims some people are being directed to centres more than 100 miles away.
A Department of Health and Social Care spokesperson said: "NHS Test and Trace is working – we are working to increase national testing capacity and hundreds of thousands of people are being tested every day.
"There is a high demand for tests and our laboratories continue to turn test results around as quickly as possible. To make sure we stay in control of this virus we are targeting our testing capacity at the areas that need it most, including those where there is an outbreak, as well as prioritising at-risk groups.
"We are expanding testing capacity to 500,000 tests a day by the end of October – as well as bringing in new technology to process tests even faster."