Night-time training at RAF Coningsby for two weeks
Crucial training for Typhoon pilots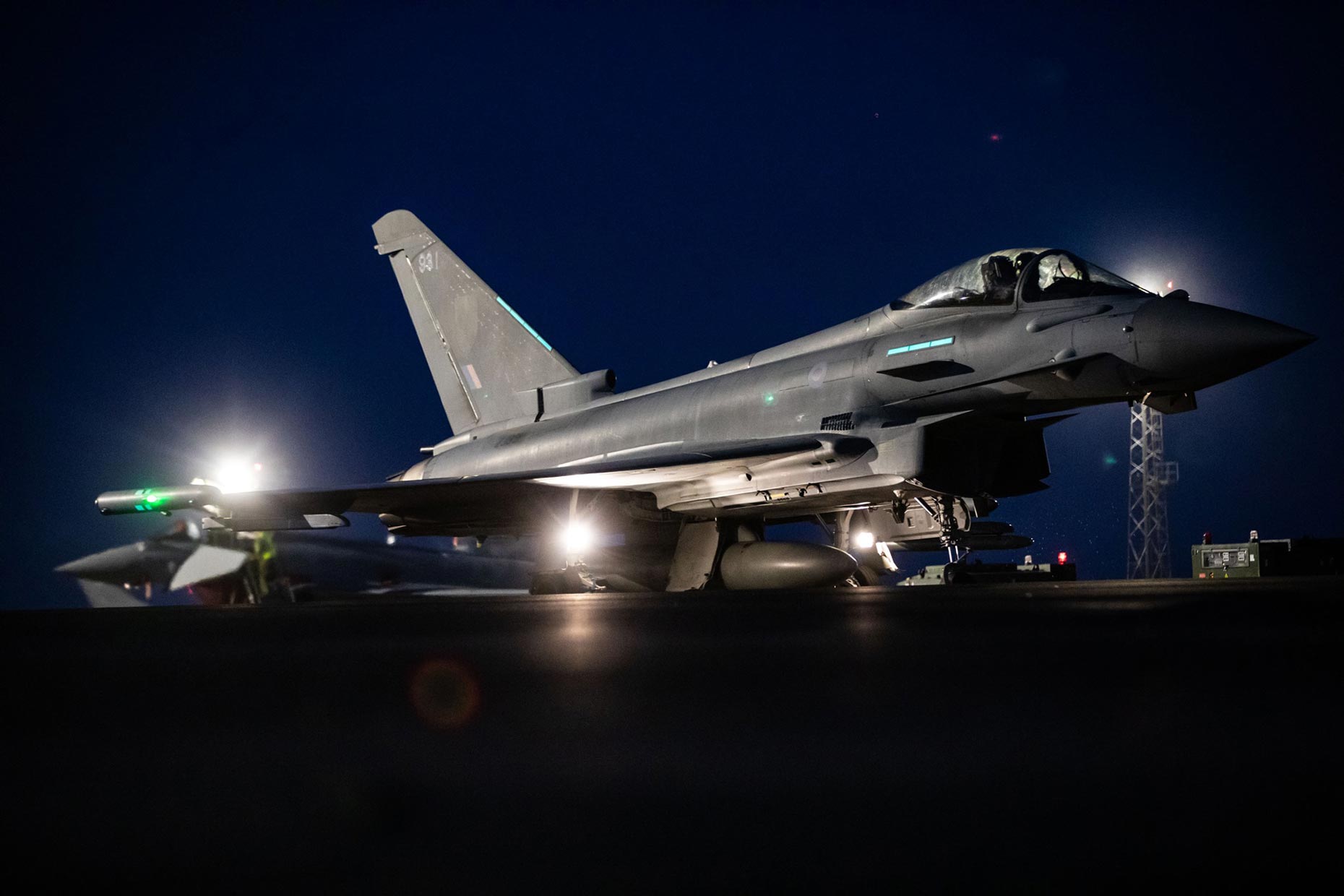 Typhoons from RAF Coningsby will be carrying out night-flying over the next two weeks for the pilots to practice core skills.
RAF Coningsby is home to two frontline, combat-ready squadrons and is the training station for Typhoon pilots. The pilots need to be able to operate the aircraft in a wide range of scenarios with various skills.
When this has been carried out before, local residents have been warned of the noise and potential disturbance it may cause.
RAF Coningsby said in a statement: "Over the next two weeks we will be practising some of those skills at night, for example carrying out Close Air Support to troops on the ground, intercepting aircraft that pose a threat to the UK and our allies, and tanking from air-to-air refuelling aircraft from over the North Sea.
"These tasks represent some of the core skills our pilots need when deployed in an operational environment.
"Given the additional complexity caused by operating at night, which is very possibly when pilots will most be called upon to carry out these tasks.
"It is essential that they continue to practise the skills required. Thank you for your support."
Typhoons based at RAF Coningsby were recently called into action to intercept a Ryanair flight to the UK due to a "potential security threat" on Sunday, August 30.
The aircraft was escorted safely to Stansted. Two men, who arrived on a flight from Vienna, were detained under the Terrorism Act.
A 34-year-old Kuwaiti national and a 48-year-old Italian were held by officers from the Eastern Region Special Operations Unit shortly after their flight landed.