September 14, 2020 12.19 pm
This story is over 15 months old
Warwick Davis opens St Barnabas dragonfly display
Doddington Hall hosts fundraising display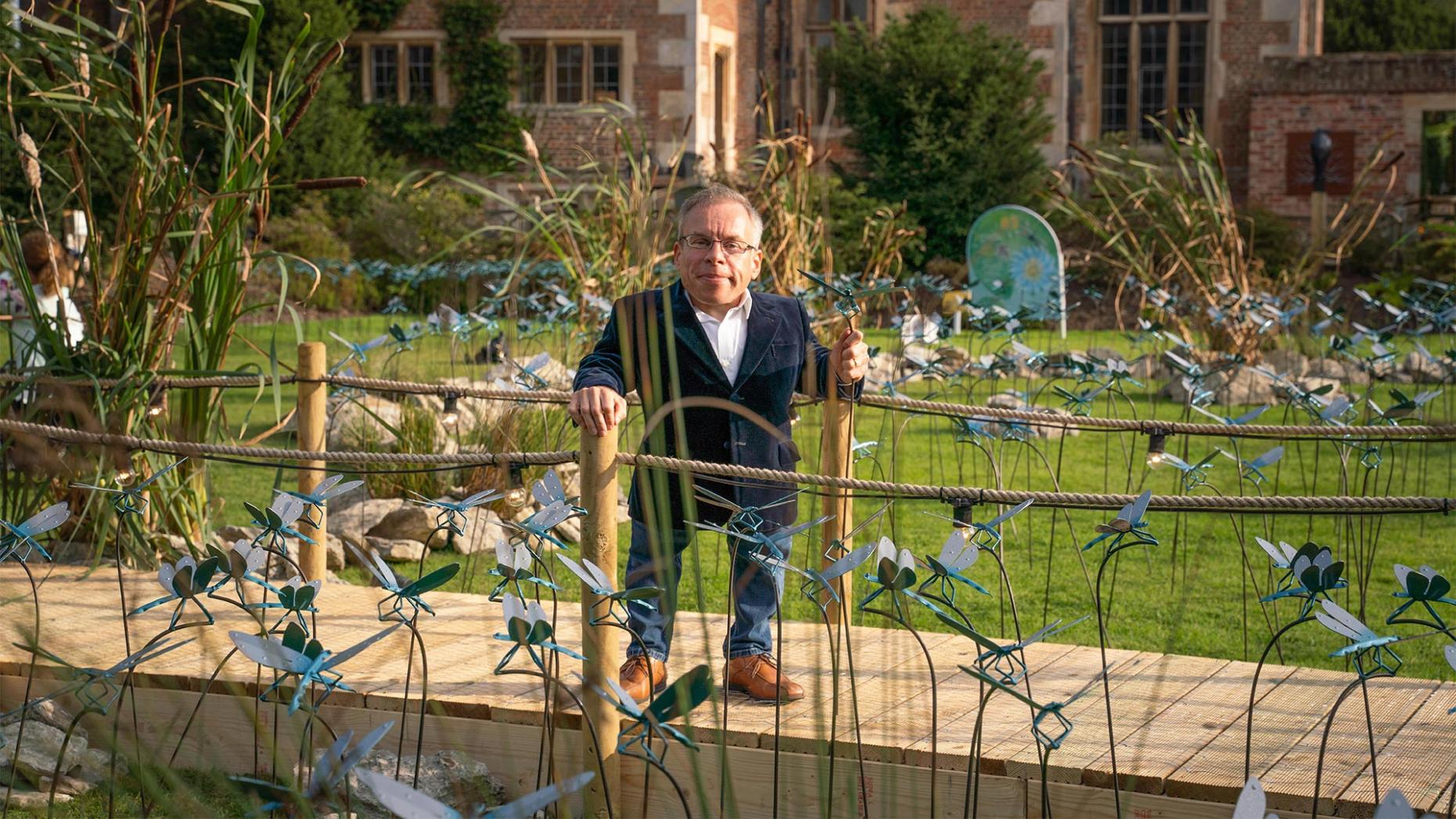 Star Wars and Harry Potter film star Warwick Davis launched St Barnabas Hospice's display of more than 1,000 handcrafted iron dragonflies at Doddington Hall.
The dragonflies were designed by Doddington Hall's head gardener Jordan Wallhead and are part of a display on the Croquet Lawn, through the peaceful walled gardens.
Each of the dragonflies has been dedicated by a St Barnabas supporter in memory of a loved one and they can place them in their own gardens once the display has finished.
People can visit from 10am-4pm until Friday, September 25, exclusively via bookings on the Doddington Hall website.
The display is included in general garden admission, which is priced at £7.50 for adults, £3.50 for children and £19 for a family ticket.
It will be limited to groups of six or less and a one-way system is in place.
Supporters who have dedicated a dragonfly in memory of a loved one can get in free with a guest, but will still need to book online.
Twilight Tours will take place on September 16, 18 and 25, depending on government guidelines, where the dragonflies will be lit and a St Barnabas tour guide will take supporters through a short walk of the gardens.
The tour costs £10 per adult and £5 per child and must be booked online here in advance.
Warwick, who has been a patron of the hospice since 2017, said: "I get a lot of requests from different charities to become patron, but St Barnabas really stood out to me. I've visited one of their hospices here in Lincolnshire and the work they do is brilliant.
"There's a misunderstanding that hospices such as St Barnabas are funded, but the reality is that they have to raise their own funds to survive. End of life care should really exist as part of the health service, but sadly it doesn't so I'm pleased to be able to help causes like this.
"The dragonfly display at Doddington Hall is beautiful and the importance really comes home when you realise that each one represents a loved one that's no longer with us. It's also amazing that each one is helping the hospice with funding."
To date, more than £80,000 has been raised for St Barnabas Hospice from people dedicating a dragonfly in memory of a loved one.