October 7, 2020 11.46 am
This story is over 14 months old
Animal rendering plant denies use of planning loophole
Plans for the site already rejected once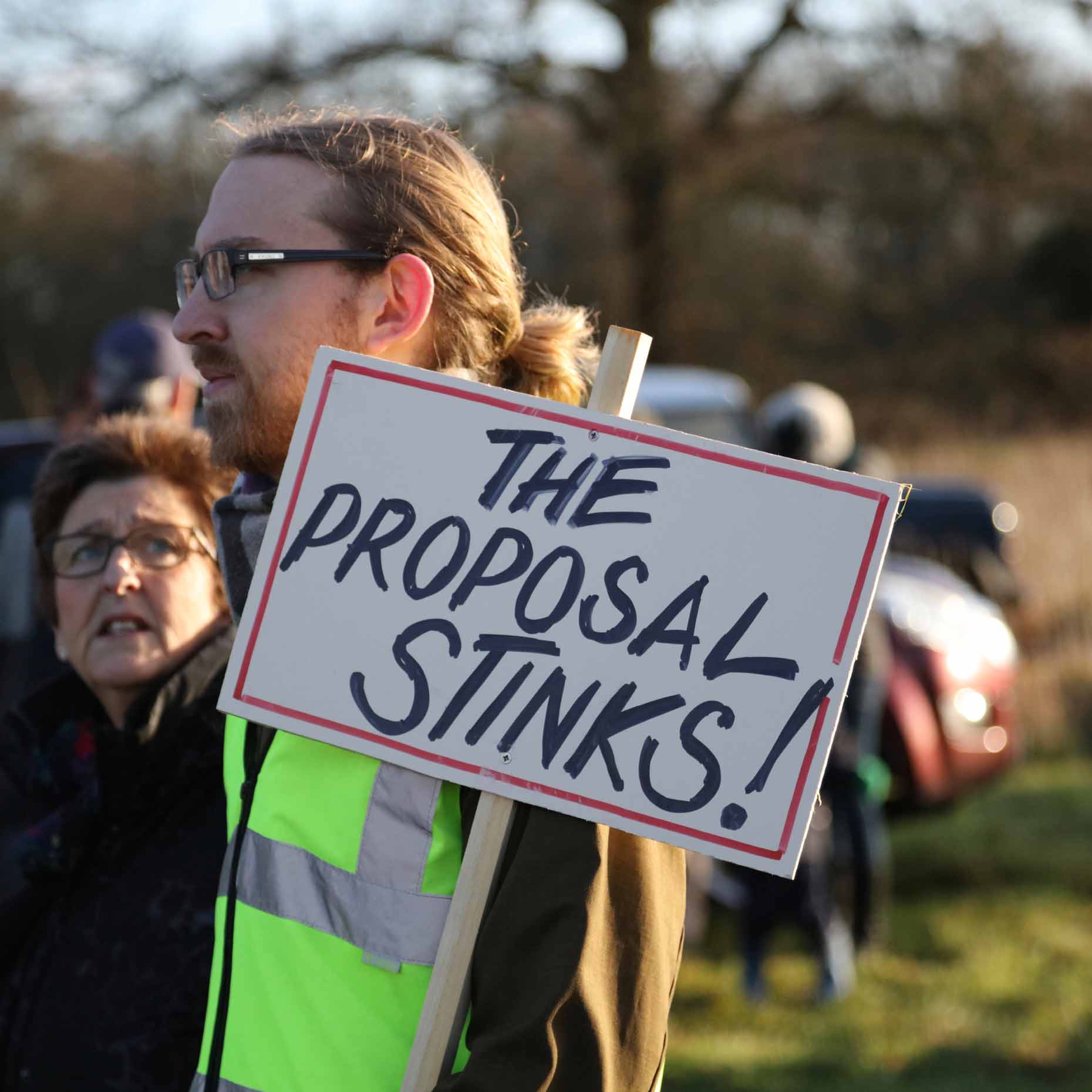 A company planning a £28million animal rendering plant in Norton Disney said it "will not build anything without planning permission" after an email suggested it could seek retrospective permission.
Reporters have seen an email chain between Lincoln Proteins' operations manager Alan Asker and someone claiming to be a prospective house buyer, in which the latter makes a series of queries regarding the plans.
The company wants to move from its Skellingthorpe factory. The original plans for Villa Farm were rejected in February following concerns over the impact on local heritage and location.
The council received 1,105 letters of objection to the plans. The company then submitted new plans including a heritage site overlooking the Lancaster Bomber gateway sculpture being built off the A16, a picnic area, children's play area, a butterfly garden and a refreshments kiosk.
During the email chain Mr Asker moves to assure the contact that the factory "will have little impact on your house".
However, he also suggests the application is expected to be rejected and "go straight to appeal".
He says he himself has been looking for properties in the village "as it's highly likely we will buy a number of houses for our European employees."
"I am moving some equipment to the site in the first few weeks of December.
"If I don't get planning I can suggest we put a retrospective application at a later date."
Approached by reporters, Mr Asker said: "The email was sent in confidence and I was expecting this to be sent to you, as everyone is trying to put us in a bad light.
"Rest assured we will not be building anything without planning permission."
He added that as far as he was aware it was "business as usual" for the development at Norton Disney.
"The rendering factory is clearly a contentious application and following public opinion we have needed to seek out a Roman historical expert from Europe," he said.
"A legal team is also being brought together to ensure the new application is ready for the appeal following the expected refusal."
He added that the area was still considered to be perfect for a number of reasons including its central location and access to the A46.
"We all know Boris Johnson has said build, build, build, and we expect the government to support us in the longer term," he added.
North Kesteven District Council has been contacted for comment.
Lincolnshire County Council refused to comment, instead choosing to question the validity of the emails.