October 1, 2020 3.10 pm
This story is over 14 months old
Man gets £9k payout after dentist nightmare
They treated the wrong tooth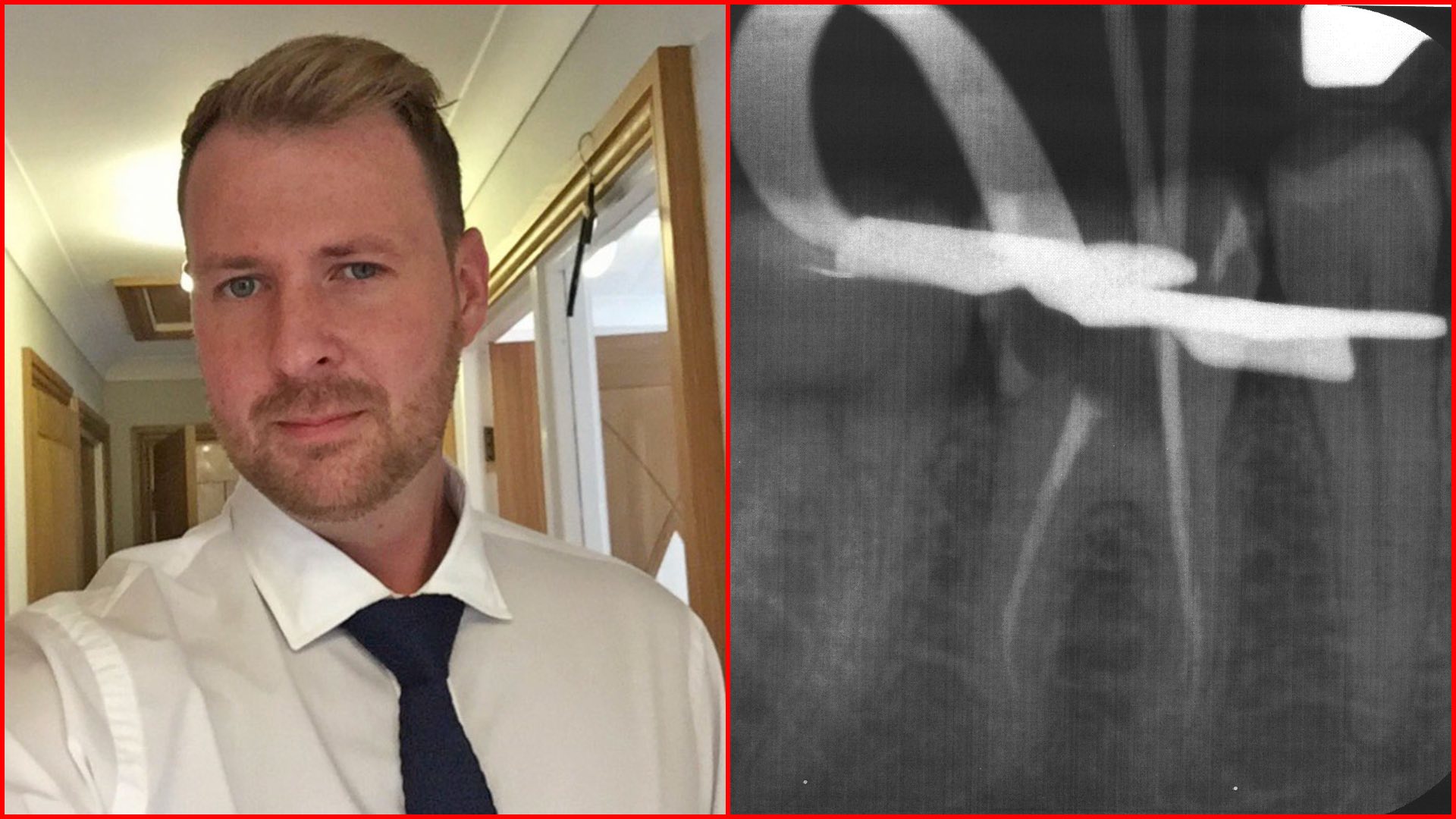 A maintenance engineer from Grimsby received £9,000 in an out of court settlement after suffering excruciating pain when his dentist treated on the wrong tooth.
Ray Edwards, 34, visited Dr Maria Elena Alonso Reyes at MyDentist at Osbourne House, Kingsway in Cleethorpes between April and May 2018.
He had been having orthodontic treatment at the practice, but started suffering from toothache and was told he needed fillings on a number of teeth.
A couple of weeks later he was still in pain and was told he needed root canal treatment.
However, the dentist failed to carry out root canal treatment on the correct tooth and instead performed what was described as inadequate treatment on another.
As a result Ray required extensive corrective treatment and is now anxious about his appearance and visiting the dentist.
He will eventually lose the tooth because of the damage caused and will require ongoing dental treatment. He also needs repeat root canal treatment and to have crowns placed.
Ray Edwards said: "Despite all this treatment my toothache didn't stop. It was getting ridiculous, so I made an appointment with a new dentist.
"This is when the extent of what was wrong started to be revealed. I was told most of the treatment Dr Reyes had undertaken needed to be repeated as it had been performed on the wrong tooth.
"It was a shock and it felt like I had been wasting my time on all the visits and treatments I'd had previously.
"It's unbelievable really. I have been in so much pain. I will also need to spend many more hours in the dentist's chair because Dr Reyes did such a bad job.
"I'm 34-years old and I feel like I've been left disfigured and am self-conscious. It's definitely made me feel wary whenever I visit the dentist now".
A spokesperson for MyDentist said: "We would like to apologise for the experience Mr Edwards has had. This falls significantly below the standards of care that all patients should expect."
Nicholas Hampson of the Dental Law Partnership added: "The distress and pain our client has experienced was completely unnecessary. If the dentist had carried out adequate treatment in the first place, his problems could have been avoided."