October 8, 2020 1.32 pm
This story is over 37 months old
Man raising £4k for new life-changing wheelchair
To help enjoy more special moments with his daughter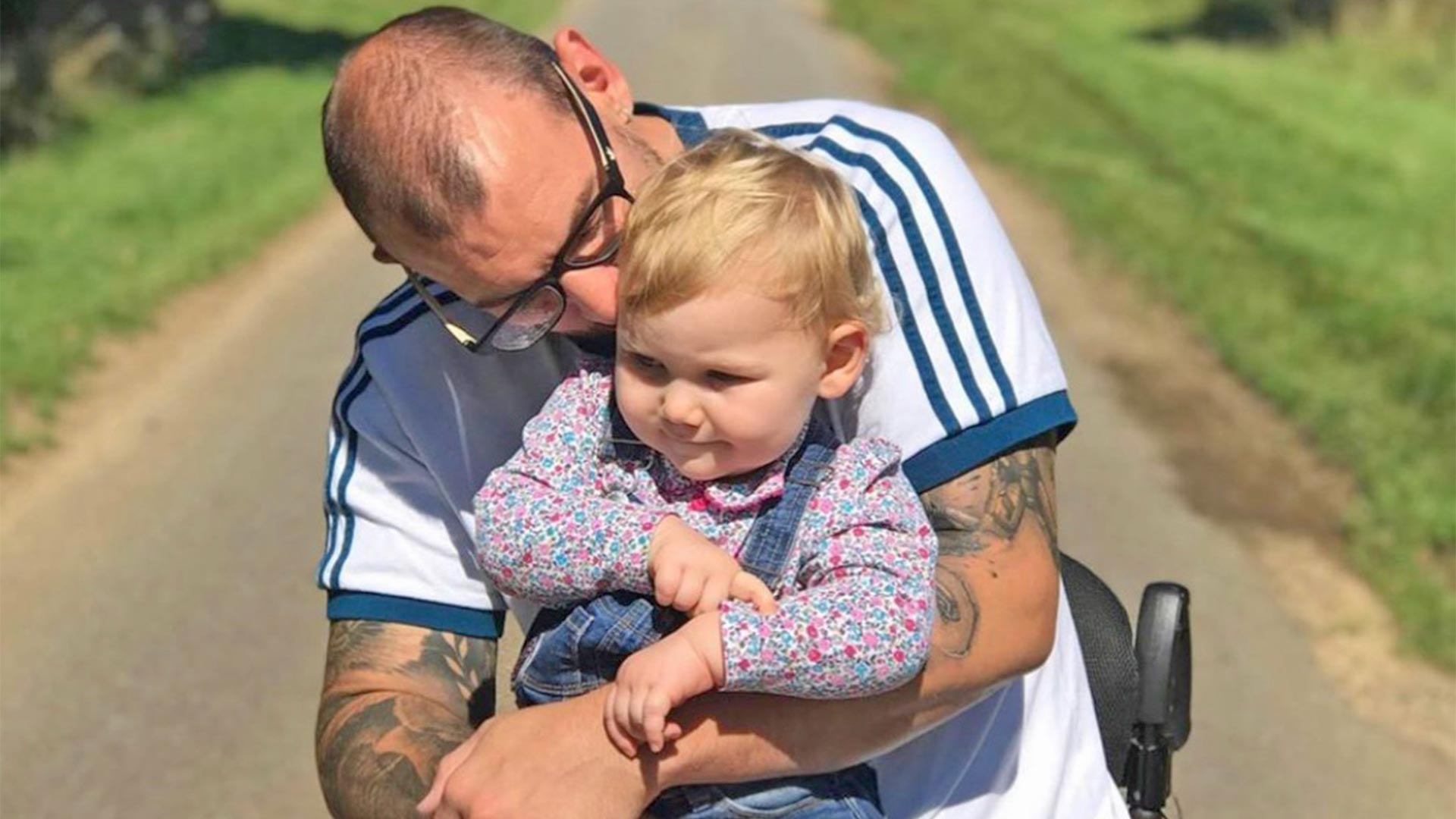 A Grantham man with cerebral palsy is fundraising to buy a new wheelchair costing around £4,000, so that he can experience more special moments with his daughter.
Matt Topham, 36, was diagnosed with cerebral palsy at birth and has been in a wheelchair for most of his life.
He attended St Francis Special School in Lincoln and now works as a store assistant at Home Bargains in Grantham — but in his free time he loves nothing better than spending time with his 15-month-old daughter Willow, as well as his partner Anne Cant and stepdaughter Casey.
A family trip to a beach in Skegness this summer really hit home for Matt as he was sitting watching his partner and his daughter go along the sand and down to the sea, but he wasn't able to be by her side to see her reaction to it all.
He is determined to not miss out on any more of the little special moments so he created a GoFundMe page to raise money for a life-changing Trekinetic K2 Lightweight Manual Wheelchair that is priced from £3,895. The nearest outlet for Matt to buy the chair from is in Kettering.
Matt currently lives alone in a one-bedroom bungalow adapted to help with his mobility, but sees his daughter daily and stays at his partner's house for some evenings.
Matt, who has a big passion for photography, told The Lincolnite: "Most of my challenges are around mobility. I can walk short distances with aid, but can't stay on my feet for more than a couple of minutes.
"After my daughter was born I sat back and thought how much a new wheelchair would better my life as I could be with her in so many more difference places.
"It would change my life dramatically and it would mean the world to me. My daughter is my world and I want to spend as much time and interact with her new experiences as best I can.
"I am able to do quite a lot myself, and friends and family help me. It mainly affects my legs. I consider myself quite lucky as other than my legs and mobility I can cope okay and there are others worse off, but the new wheelchair would enable me to do more and cope better on different terrains.
"What amazes me is that I'd be able to go on the sand properly at the beach with my daughter."
By the time of publication, Matt's page has so far raised £2,165, including a £1,000 donation from Hubert Lewczuk-Tilley of the Worth Waynflete Foundation that Matt said "bought a tear to my eye" and it "means a lot that people are pulling together for me".
You can donate and help Matt on GoFundMe here.