February 9, 2021 5.24 pm
This story is over 17 months old
A big drop: 123 COVID-19 cases and 14 deaths recorded in Greater Lincolnshire on Tuesday
County hits 50k cases since pandemic start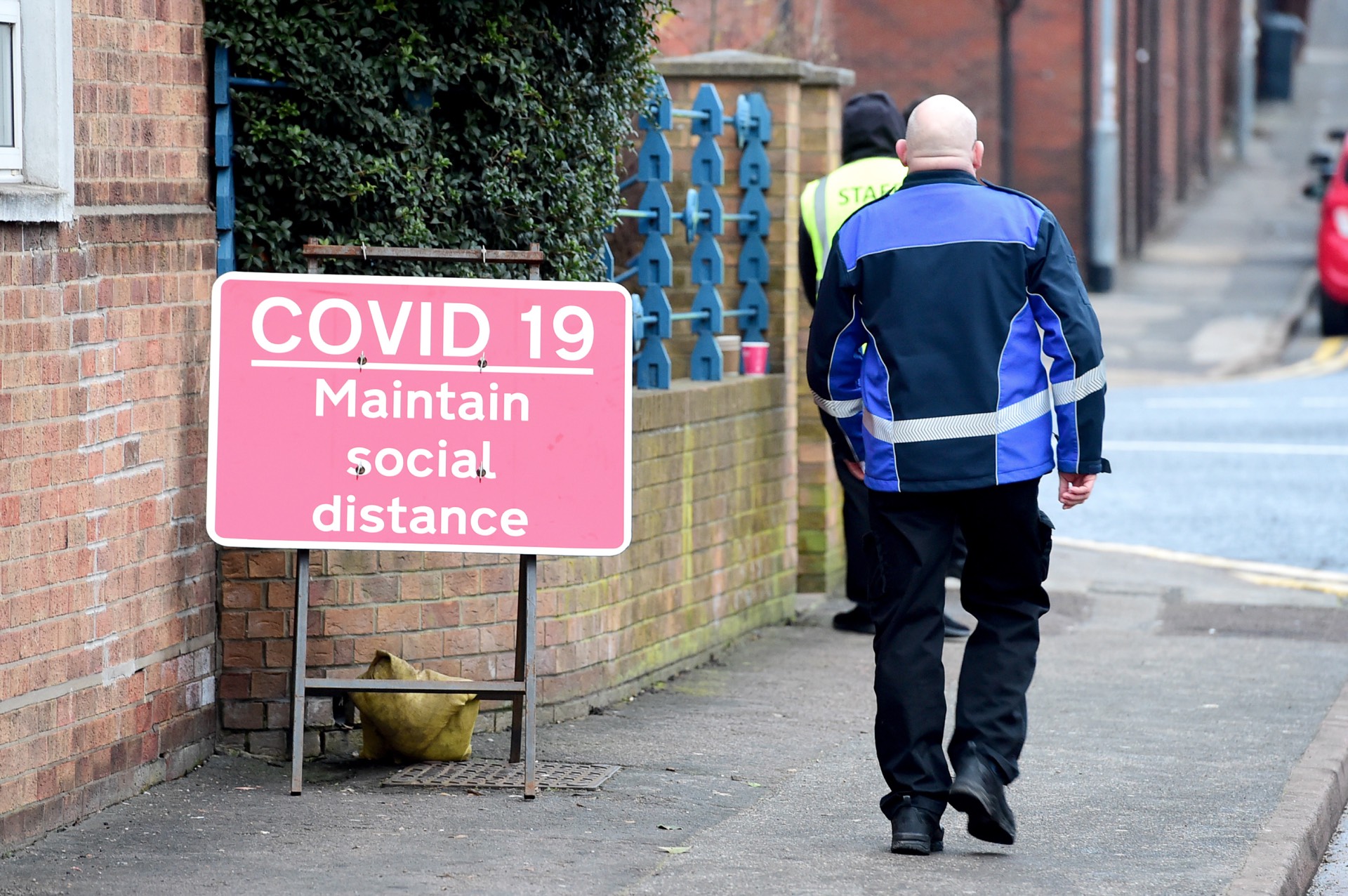 There have been 123 new coronavirus cases in Greater Lincolnshire on Tuesday, less than half the daily average in the past two months, but there were also 14 COVID-related deaths as new quarantines have been announced for international travellers.
The government's COVID-19 dashboard recorded 97 new cases in Lincolnshire, 17 in North Lincolnshire and nine in North East Lincolnshire. Greater Lincolnshire has now surpassed 50,000 cases since the start of the pandemic.
On Tuesday, 12 deaths were registered in Lincolnshire, one in North Lincolnshire and one in North East Lincolnshire. These figures include deaths both in and out of hospitals, as well as residents in hospitals outside the county.
NHS England reported two new local hospital deaths at United Lincolnshire Hospitals Trust and two at Northern Lincolnshire and Goole NHS Foundation Trust (NLAG).
On Tuesday, national cases increased by 12,364 to 3,972,148, deaths rose by 1,052 to 113,850 while COVID first jab numbers hit 12.6 million.
In local news, around 76% of Lincolnshire's coronavirus cases are officially now considered to be the Kent variant – but bosses say we're still free of the South African mutation.
Lincolnshire County Council's assistant director of public health Andy Fox said, however, that only 32% of cases had been tested for the variant.
In national news, fines of up to £10,000 and prison sentences are in store for people who fail to abide by new quarantine guidelines when travelling from red list countries, the government has warned.
Starting February 15, travellers returning from the 33 red list countries will need to pay £1,750 for a quarantine package which includes staying in a hotel for 10 days.
Nearly half (45.7%) of all deaths registered in England and Wales in the week to 29 January mentioned COVID-19 on the death certificate – the highest proportion recorded during the pandemic.
There were 8,433 deaths linked to coronavirus in the final full week of January, according to the Office for National Statistics (ONS).
It is "extremely unlikely" the novel coronavirus came from a laboratory incident in China, according to a joint mission investigating the origins of the pandemic.
Investigators believe the most likely cause of the initial outbreak was the virus jumping from an "intermediary host species" to humans.
The use of ten million surgical gowns, bought by the UK government, has been suspended for frontline NHS staff because of how the items were packaged.
Sterile gowns were bought for £70 million from a US firm last year, but safety concerns were raised when they arrived in one layer of protective packaging.
Here's Greater Lincolnshire's infection rate up to February 8 according to the government's dashboard:
---
Coronavirus data for Greater Lincolnshire on Tuesday, February 9
50,007 cases (up 123)
35,248 in Lincolnshire (up 97)
7,602 in North Lincolnshire (up 17)
7,157 in North East Lincolnshire (up nine)
1,957 deaths (up 14)
1,426 from Lincolnshire (up 12)
291 from North Lincolnshire (up one)
240 from North East Lincolnshire (up one)
of which 1,150 hospital deaths (up four)
713 at United Lincolnshire Hospitals Trust (up two)
37 at Lincolnshire Community Health Service hospitals (no change)
1 at Lincolnshire Partnership Foundation Trust (no change)
399 in Northern Lincolnshire (NLAG) (up two)
3,972,148 UK cases, 113,850 deaths
DATA SOURCE — FIGURES CORRECT AT THE TIME OF the latest update. postcode data includes deaths not in healthcare facilities or in hospitals outside authority boundaries.