March 16, 2021 4.45 pm
This story is over 15 months old
Grantham to lose 24/7 urgent care again, as restoration plans approved
COVID changes to end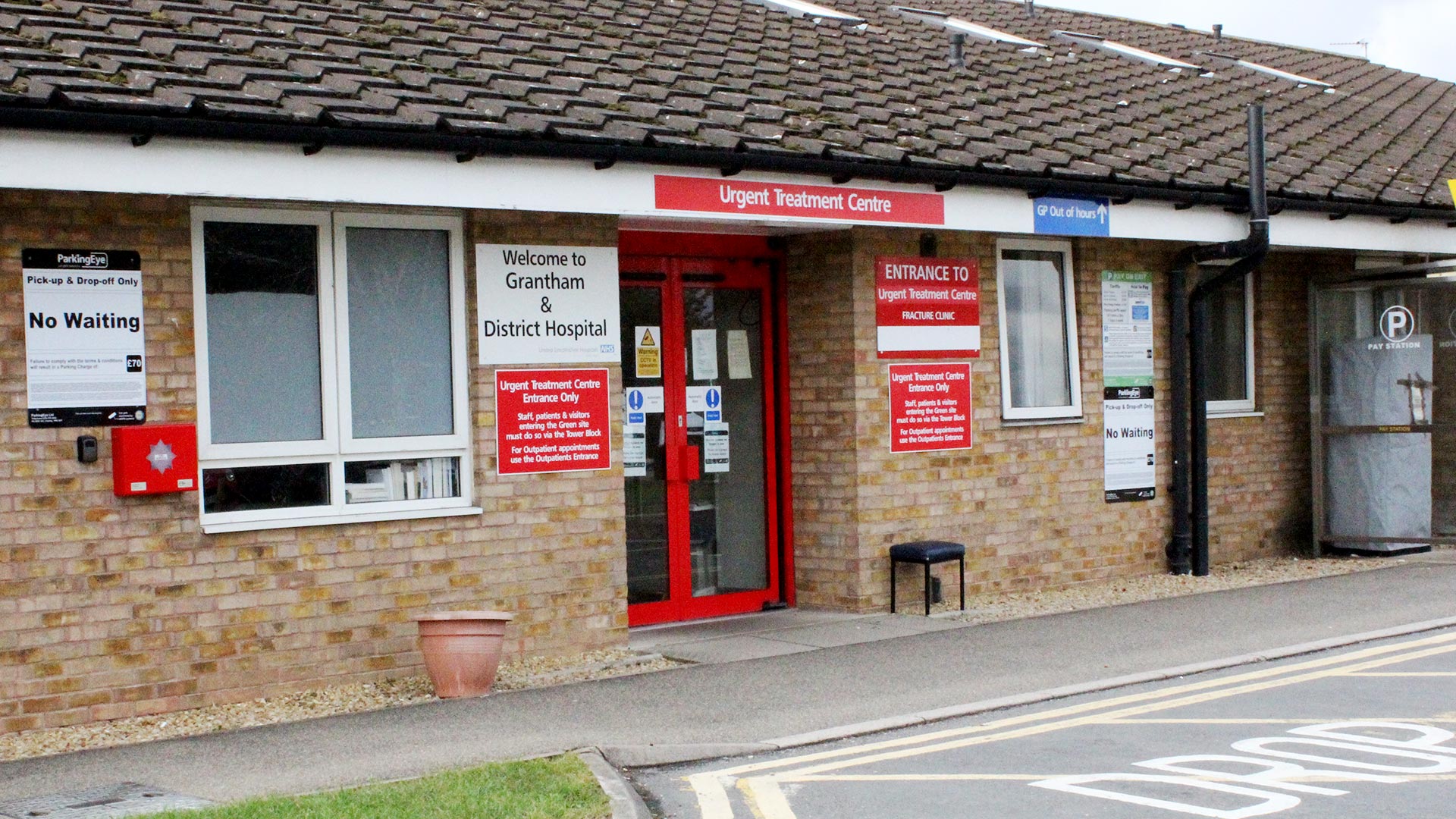 Plans to restore services to Grantham hospital to pre-COVID levels – including the loss of 24/7 urgent care from June – have been given the go ahead.
United Lincolnshire Hospitals Trust's board voted to approve its timeline at an extraordinary meeting on Tuesday.
Grantham was turned into a COVID-free site in June 2020 at the height of the first wave, with changes seeing several services diverted to other hospitals, some cancelled altogether. It also saw the hospital's Urgent Treatment Centre open 24/7.
ULHT's Chief Executive Andrew Morgan said: "On the whole, I think most people would agree that those changes have been a success."
He added: "The arrangements have had a positive impact on patients and alongside that green provision we have had the 24/7 UTC as well."
However, bosses now say that a reduction in numbers and emergency levels, an increase in vaccines and learning experiences mean some plans could now start to be restored.
A report before board members said new approaches to infection control had been developed, while the risk for non-COVID patients had increased.
They said there had been a lack of evidence supporting the continuation of the current approach.
As part of the plans:
From the start of April, elective and low risk pathways would be restored, supported by two additional operating theatres, while wards 1 and 2 would remain surgical wards. Endoscopy and MRI services will remain largely unaltered as will access to the hospice. Some chemotherapy day services will also be kept on site.
From April 6, sexual health services, some outpatient and community mental health services, children's and women's outpatients and dental services run by NHS trusts will return. The Marie Curie offices will also be restored.
From April 19, outpatient, diagnostic and therapy services will return with "very limited need for any interaction with the other patient services on site". Outpatient provision will be created including provision for virtual/non face-to-face consultation. A dedicated medical and surgical rehabilitation ward is also planned for ward 6.
Finally, from June 30, emergency care services changed again to include daytime (previously 8am to 6.30pm) A&E, a same-day emergency care unit, an emergency admissions unit, access to diagnostic services and integrated support from community teams. An enhanced out-of-hours primary care service will be provided at the front of the hospital including walk-in services until 10pm and a booked service through the night.
The report before board members said response to the final proposal had been "mixed" with some feeling the 24/7 UTC should remain, while others said it should return to a full A&E.
However, Simon Evans, Chief Operating Officer said: "What this paper is not doing is seeking to make any permanent changes to [the pre-June 2020] model, it is literally just returning back to the position at that point, so we aren't seeking to make any permanent changes to the model as part of that."
Members were told that leaving the final changes to June would allow time to identify staff to fill rotas and ensure safety measures were in place.
They were told bosses were confident staff would be employed in that time.
Trust chairman Elaine Bayliss said: "We were very clear at that time. These are only temporary arrangements in response to the pandemic, and now we must fulfil the commitment that we made at that time to restore the substantive level that was in place before the changes were made last year."
Campaigners have previously said the move has sparked "grave concerns" and left unanswered questions. The trust has repeatedly said the changes are not related to separate, ongoing discussions about longer term Acute Service Review (ASR) proposals.
"The acute services review that our CCG colleagues will hopefully consult on in a few months time, is the moment when the longer term position needs to be taken into account and that will be a consultation that our CCG colleagues, both produce and lead upon," said Mr Morgan.