November 16, 2021 12.01 pm
This story is over 24 months old
Lincolnshire infection rates down week-on-week as health bosses warn of "most difficult winter ever"
"The best thing the public could do … is take up that offer of a vaccination"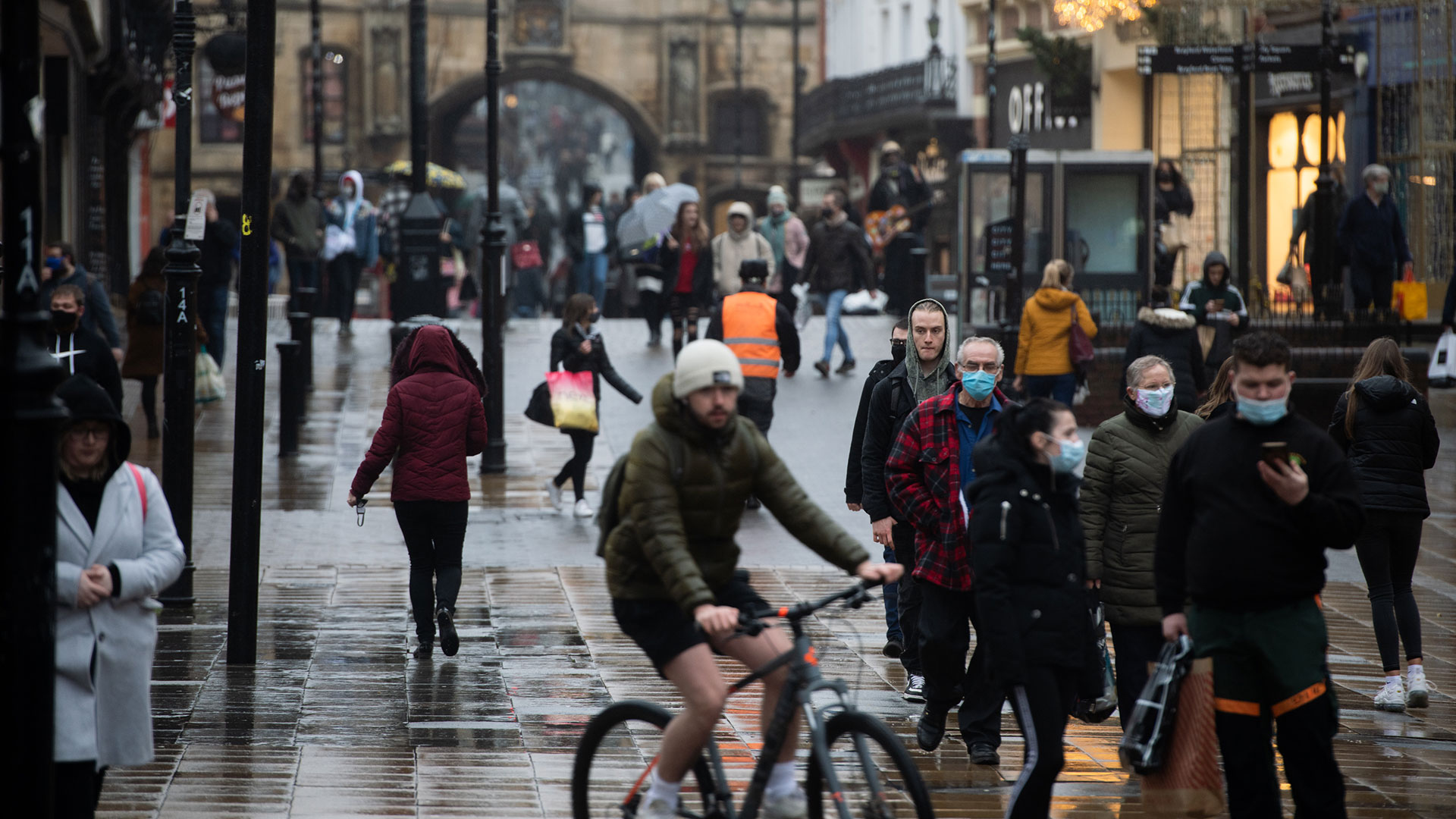 Greater Lincolnshire's infection rates have continued to fall in general for the fourth week in a row – but there are warnings the NHS is about to face its most difficult winter ever and a new wave is on the horizon.
The latest case figures released by government show the region's most recent average seven-day infection rate is 390.8 per 100,000 population, down from 407.9 last week.
West Lindsey continues to have the highest local infection rates for a sixth week in a row, but has moved down the national table from 50th to 56th.
However, in a continued sign that Lincolnshire's cases are falling at a slower rate than other areas of the country, three authorities currently sit in the top 100 with South Kesteven and North East Lincolnshire taking second and third spots for highest infection rates across Greater Lincolnshire.
Both have moved up the table nationally and seen increased infection rates.
They replace South Holland and North Kesteven which have fallen both in terms of their ranking and their infection rates.
The only other region to see an increase is Boston, which has moved from 327th in the national rankings to 211th highest and seen its infection rate rise from 309.2 to 367th.
In a statement this morning NHS Providers have said they face "the most difficult  winter in the history of the health service".
The organisation, which represents every hospital, mental health, community and ambulance service in England, said trust leaders showed a "much higher level of concern" and called for immediate, emergency action to support social care.
Concerns revolved around a combined impact of increased demand for emergency care, growing waiting lists, significant and sustained staff shortages, potential staff burnout, the extra resource needed for vital vaccination campaigns and the prospect of high levels of COVID-19, flu and other respiratory viruses.
Chris Hopson, chief executive of NHS Providers, said: "The message from trust leaders is loud and clear: judging by the pressure the NHS is currently under, the service is heading for the most difficult winter in its history.
"The current COVID-19 caseload is considerably lower than the peak at the start of the year, but when we consistently run our health and care system at the limit of its capacity, it doesn't take much extra pressure to increase risk to patient safety and quality of care."
NHS England's Chief Executive Amanda Pritchard also told BBC Radio 4 that the service was "facing a really tough winter".
"The best thing that the public could do to help us really is just to take up that offer of a [Covid] vaccination," she said, adding the NHS was "pulling out all the stops" to increase the number of checks, treatments and diagnostic appointments.
In a press conference on Monday, Prime Minister Boris Johnson warned the country not to get complacent over COVID-19 as a new wave sweeps across Europe.
He said "storm clouds" were gathering over parts of the continent, adding: "We don't yet know the extent to which this new wave will wash up on our shores, but history shows we cannot afford to be complacent."