December 25, 2021 7.30 am
Reflections 2021: Rt Revd Stephen Conway – From lockdown to Lincoln
A privilege to work with new communities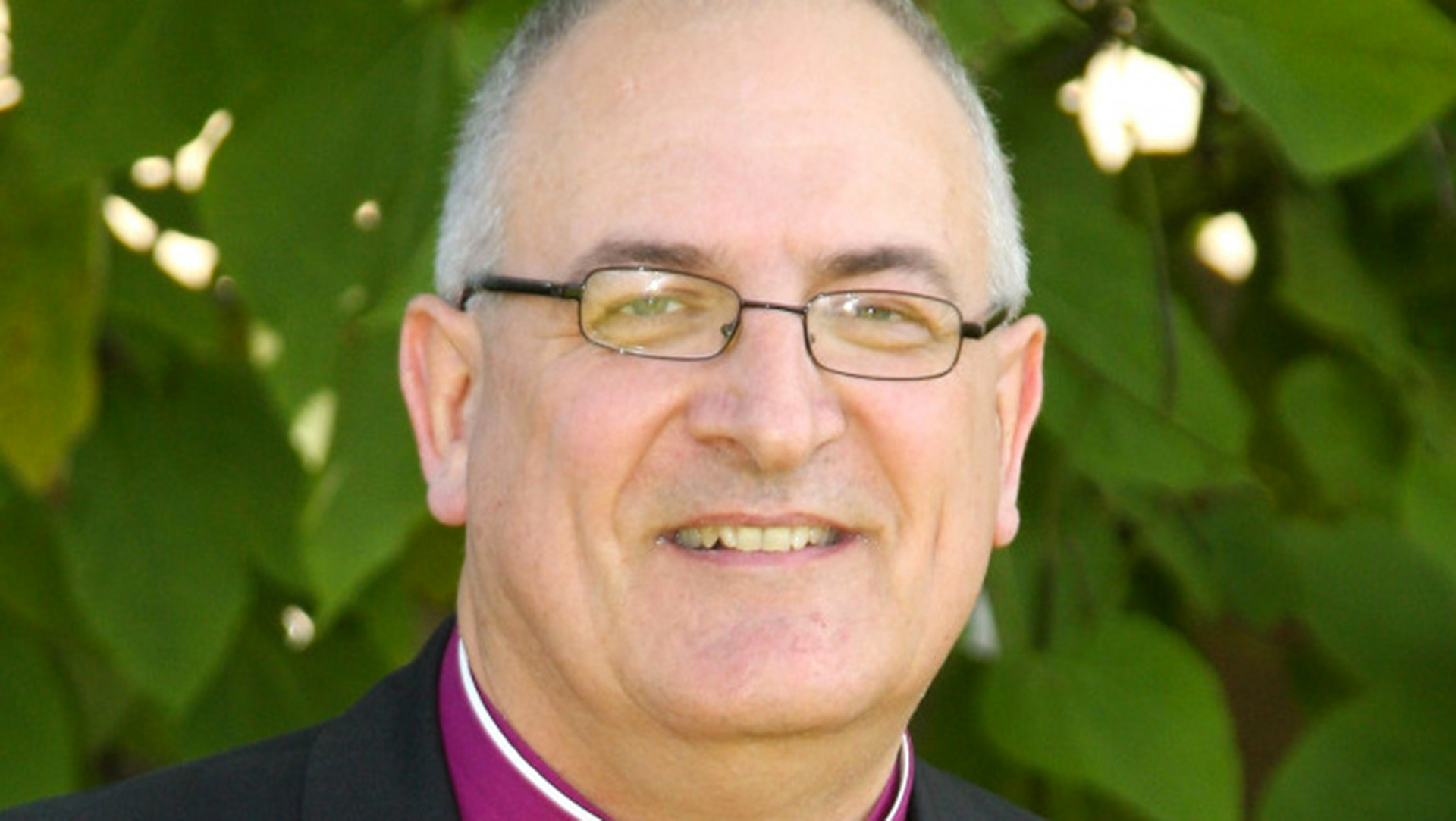 For me and many of you Christmas is a time to be in church or cathedral to celebrate the birth of Christ and all the peace, joy and love that he brings into our lives and the lives of our communities.
Even with restrictions last year, we managed an online Christingle service broadcast live to a hundred schools with just one school choir in the cathedral. I was interviewed by a year six boy. He put me on my mettle because he changed the agreed script and put me on the spot. I was touched how many of the children in the schools recognised me from visits either to their school or their church family.
My one sadness last year was that I could not make my customary visit on Christmas Day to a high security prison. On a previous occasion, I had a really moving interaction with mostly young prisoners about the sense of love and security we had all felt with our grandmothers at Christmas, perhaps the only love and security they had ever known.
The resumed lock down, being in winter, felt somehow worse than the first during which we had some of the best consistent weather I can remember.
I benefited enormously by taking more exercise and going for social-distanced walks. The Dean of Ely, a keen golfer, was grumpy that I enjoyed best my walks on the golf-free golf course with his daughters who took pity on me. I also learned new things as they talked about their professional expertise. It was a wonderful example of cross-generational sharing and energy for which I thank God.
The clergy and lay ministers had already done a remarkable job of providing and leading online worship and being imaginative about ways to keep in touch with those stuck at home and lonely. We continued zooming and uploading. My chaplain for my birthday had a mug made for me with dinosaurs on it, because I am weak at technology. I am an episcosaurus.
For Christians, Christmas is great, but Easter is greater as we follow Jesus to the cross and on to his resurrection from the dead. As we began to unlock it felt that that inner experience was even more evident as we saw the benefits of the vaccine and at least a temporary drop in the infection rates.
One of the hardest parts of COVID restriction for all churchgoers was not being allowed to sing together. Thank goodness for choirs and cantors; but it was so frustrating when we want to sing hymns and psalms and choruses ourselves. It is great to be able to sing to the Lord again.
The biggest moment personally was when the Archbishop of Canterbury asked me to give half my time for the next year or so to be Acting Bishop of Lincoln as well as continuing as Bishop of Ely. It is a huge privilege to work with new colleagues and to support the communities and churches in Lincolnshire. I look forward to listening and learning among you.
It has been a second year of sadness and disruption and our resilience has taken a battering. Thank goodness for foodbanks and cooperative communities, for those sheltering the elderly and the homeless.
As we celebrate Christmas and receive the Christ child in his manger throne, we pray for all who are hungry or lost. The year has been punctuated by terrible pictures of refugees desperate to find a new home. Soon after he was born, we remember that Jesus was a refugee in Egypt to escape Herod. That makes me ponder how at any time of year we welcome the stranger in our midst.