January 14, 2022 11.39 am
Seal safe in sanctuary after rescue from Grimsby town centre
It was found outside a solicitors' office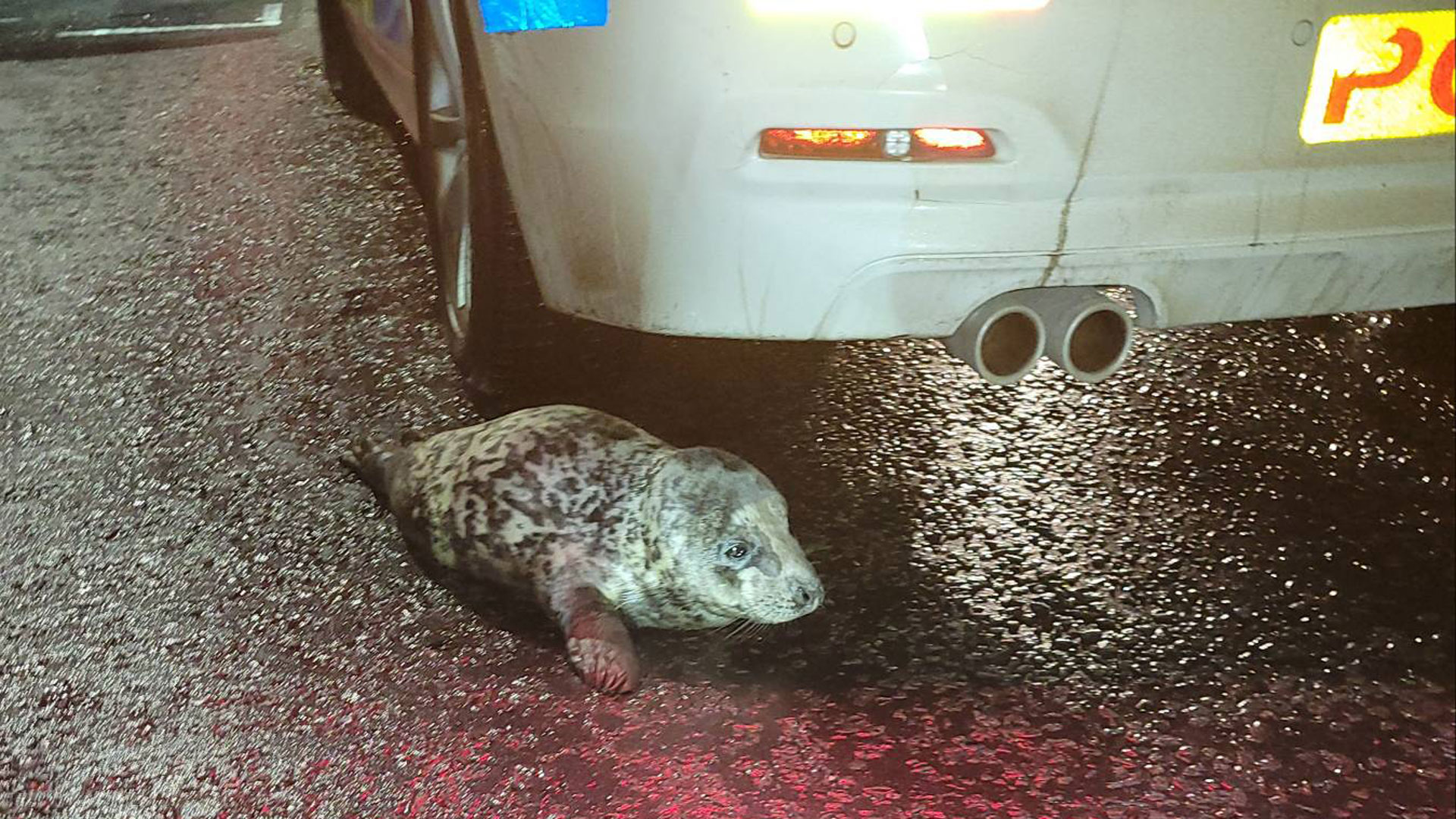 A seal has been rescued and is now safely at a Lincolnshire sanctuary after being found wandering the streets of Grimsby during the early hours of Thursday morning.
Cleethorpes Wildlife Rescue was called to the town centre by Humberside Police at 3.44am on January 13 after a small seal was found outside the new Wilkin Chapman solicitors building on Chantry Lane.
Sanctuaries were not open at that time of the morning and it was too dangerous to leave the seal. As a result, Cleethorpes Wildlife Rescue took the seal back with the team until a more suitable long term sanctuary could be arranged.
The seal has since been safely delivered to Mablethorpe Seal Sanctuary and the rescue team said: "We've brought seals to this sanctuary before and know it'll be in great hands."
The rescue team added: "How it managed to find its way to this location is a complete mystery but it's lucky that it was the police who had spotted it."
Humberside Police said: "Unfortunately, the seal didn't want to hang around, resulting in one of our slower pursuits. Happily, a local charity were able to help out and took our unofficial mascot to a…sanctuary."
As a volunteer rescue service, Cleethorpes Wildlife Rescue does not get any funding, aside from donations, to save wildlife and keep up with regular food and vet bills. Make a donation to the volunteer team here.