Lincolnshire woman will "never forget the kindness" of St Barnabas Hospice
She is encouraging people to enter the charity's Winter Raffle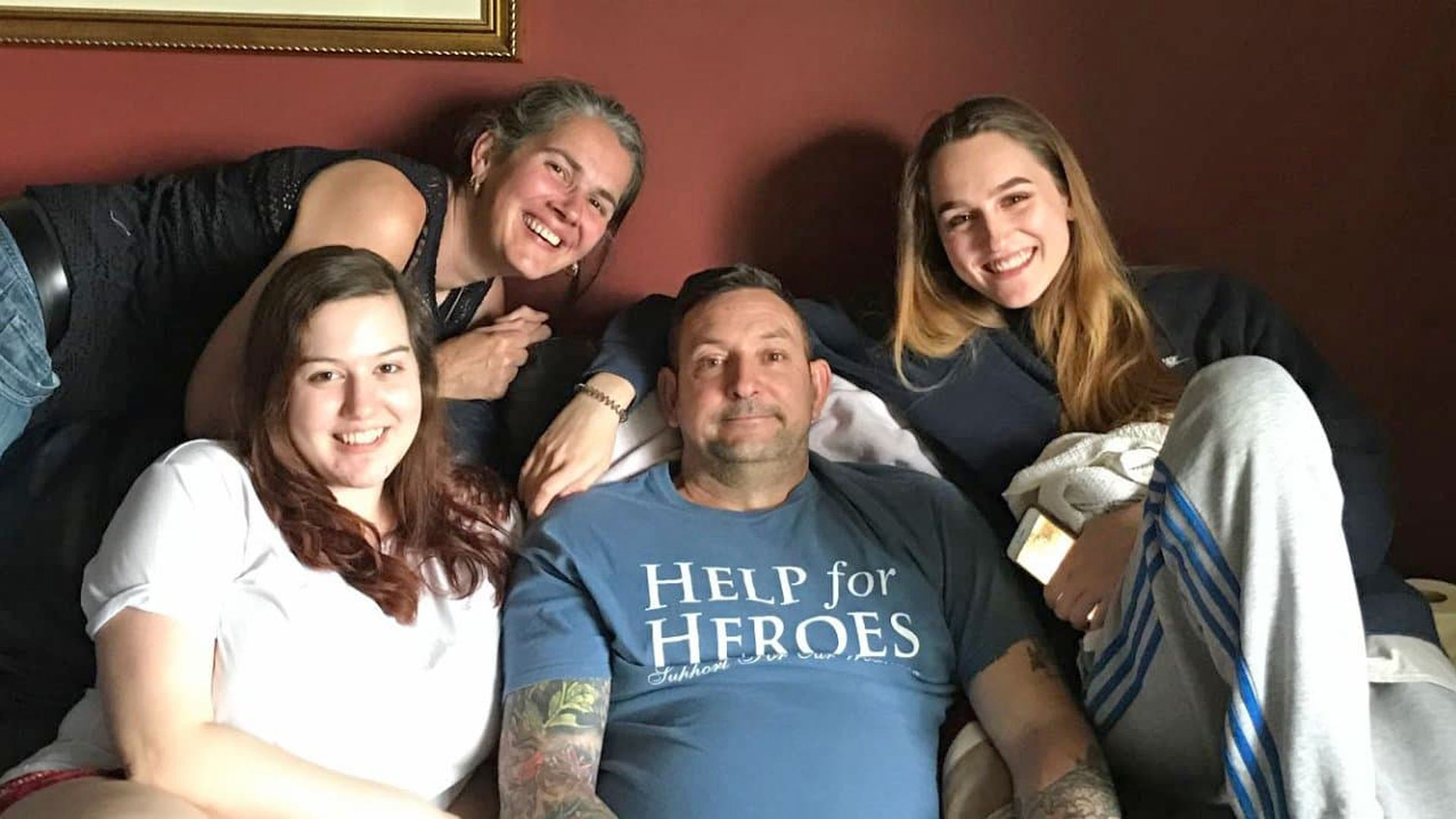 A Lincolnshire woman has praised the incredible work of St Barnabas Hospice, and the raffle which helped to fund her dad's end-of-life care, saying her and her family will "never forget the kindness" of the charity.
Stevie French was only 21 when her father Andy was diagnosed with Creutzfeldt-Jakob disease, which is a rare terminal condition that causes brain damage, worsening rapidly over a short period of time. Andy sadly died on July 21, 2018.
St Barnabas Hospice is a local independent charity and every year it supports more than 10,500 people across Lincolnshire. All the services are free, and St Barnabas needs to raise over £6 million a year to provide its support and care.
Stevie wants to help the charity "spread their love to more homes across Lincolnshire this year" by encouraging people to play St Barnabas' Winter Raffle.
A single ticket costs just £1 and each one purchased will help the hospice continue their vital home visits across the county – buy your tickets here.
The grand prize is £2,022 and the raffle will be drawn on March 23, 2022. Entries must be submitted no later than Friday, March 18 and anyone entering by February 14 will be put into a bonus draw for the chance to win one of 10 high street gift cards.
Stevie and her family are from the Market Rasen area and she said: "My family will never forget the kindness of St Barnabas after dad was cared for by the absolute heroes in their Hospice at Home team in 2017.
"These nurses will forever stand out in my sister's, mum's and my own memory as being worth their weight in gold.
"I found it most difficult to come to terms with seeing my 'big strong dad,' a constant source of love and strength in my life, become so vulnerable, so quickly.
"The nurses made sure he felt dignified every visit and kept a sense of normality and camaraderie with him. Dad was always a social butterfly and the St Barnabas team acted more like old friends, rather than just part time carers.
"That sense of ease and having friendly faces during such a turbulent time, I know meant a lot to Dad. In turn, it meant even more to us as his family.
"The nurses at St Barnabas are some of the most kind-hearted people I have met, so I want to help them spread their love to more homes across Lincolnshire this year."
She added: "On behalf of my family, I want to say a huge thank you for your kindness. It was the biggest comfort to me that my mum could focus on being a wife to Dad instead of his full-time carer, and that was down to the support St Barnabas gave us.
"Being able to spend precious time together as a family when our world was falling apart is something I will never forget. If you can spare a few extra pounds, please think about gifting this to the Hospice to help others like us.
"This year it will cost the Hospice £29.16 for a nurse to spend two hours at home supporting someone just like my dad, as well as their family. For those needing bereavement support once a loved one has died, this is £18.13 per one-to-one session.
"The start of the new year symbolises hope for the future, and my hope is that the incredible hospice nurses can continue bringing heart to the homes of people across Lincolnshire so that more families like ours are touched by their warmth."
Stevie also said that if she won the raffle she would invest the money into growing her baking business and "putting smiles on people's faces through cakes and biscuits".