February 16, 2022 6.00 am
This story is over 21 months old
Spalding war memorial to be temporarily moved for Relief Road works
North section construction expected to be complete by autumn 2023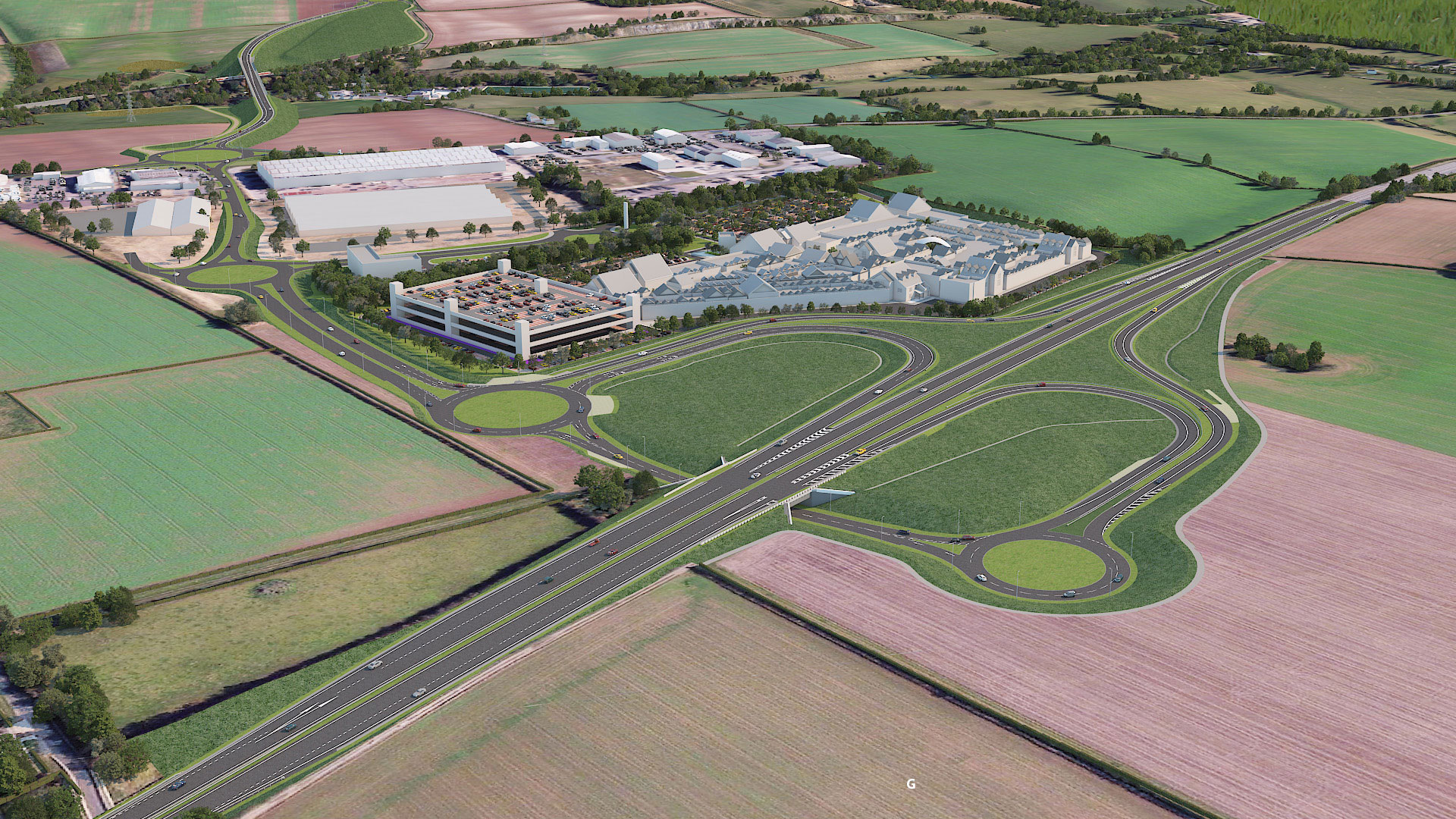 The memorial to Pilot Officer George Furniss near Vernatt's Drain is likely to be temporarily moved during works on the Spalding Western Relief Road.
It is likely that the memorial will be relocated approximately 10 metres away from its current location from June, as relief road and bridge replacement works progress. It will then stay at the new temporary location until the end of the year to ensure its safety.
Before this, the memorial will be temporarily fenced off for ground investigations for up to two weeks from Monday, February 21.
The Spalding Western Relief Road will stretch for 6.5km, linking the A1175 and A16 to the south and east of Spalding to the B1356 to the north, via the B1172 Spalding Common.
The north section construction is expected to be completed by autumn 2023, which could be subject to change depending on external factors.
Last year it was reported that the estimated whole scheme cost of £109.5 million is likely to increase if material and labour costs remain high as the south and middle sections are progressed in future years.
Works on the northern section of the Spalding Western Relief Road started on Monday, January 10. In addition to building a new five-arm roundabout on Spalding Road and a T-junction next to Vernatt's Drain, and a new bridge over the Lincoln to Peterborough rail line, the project will also include replacing the current Two Plank Bridge.
The crossing over the Vernatt's will be replaced with a new 16-tonne, wider bridge made of steel. This will make it more hard-wearing and easier to maintain than the current wooden crossing which is easily damaged.
Karen Cassar, assistant director for highways at Lincolnshire County Council, said: "To ensure the safety of the memorial commemorating Pilot Officer George Furniss, we'll likely be moving it away from its current location early this summer until works nearby are finished.
"A number of large construction vehicles, including massive cranes and piling rigs, will be crossing through the area as we rebuild Two Plank Bridge and construct the new relief road – and the last thing we want is to accidentally damage the plaque that's been installed here.
"Over the coming months, we'll be working closely with local councillors and the district council to determine the exact place to relocate the memorial if it needs to be moved. We have also offered to make improvements to the memorial, like adding a flower bed or providing a different style plinth.
"I want to assure everyone that the memorial will remain accessible to visitors throughout our works and that, if we move it, it will be put back at its original location once we're certain it will be safe."