March 1, 2022 6.00 am
This story is over 20 months old
East Midlands Railway starts WhatsApp and Messenger updates in Lincolnshire
New tech makes it easier for passengers to plan journeys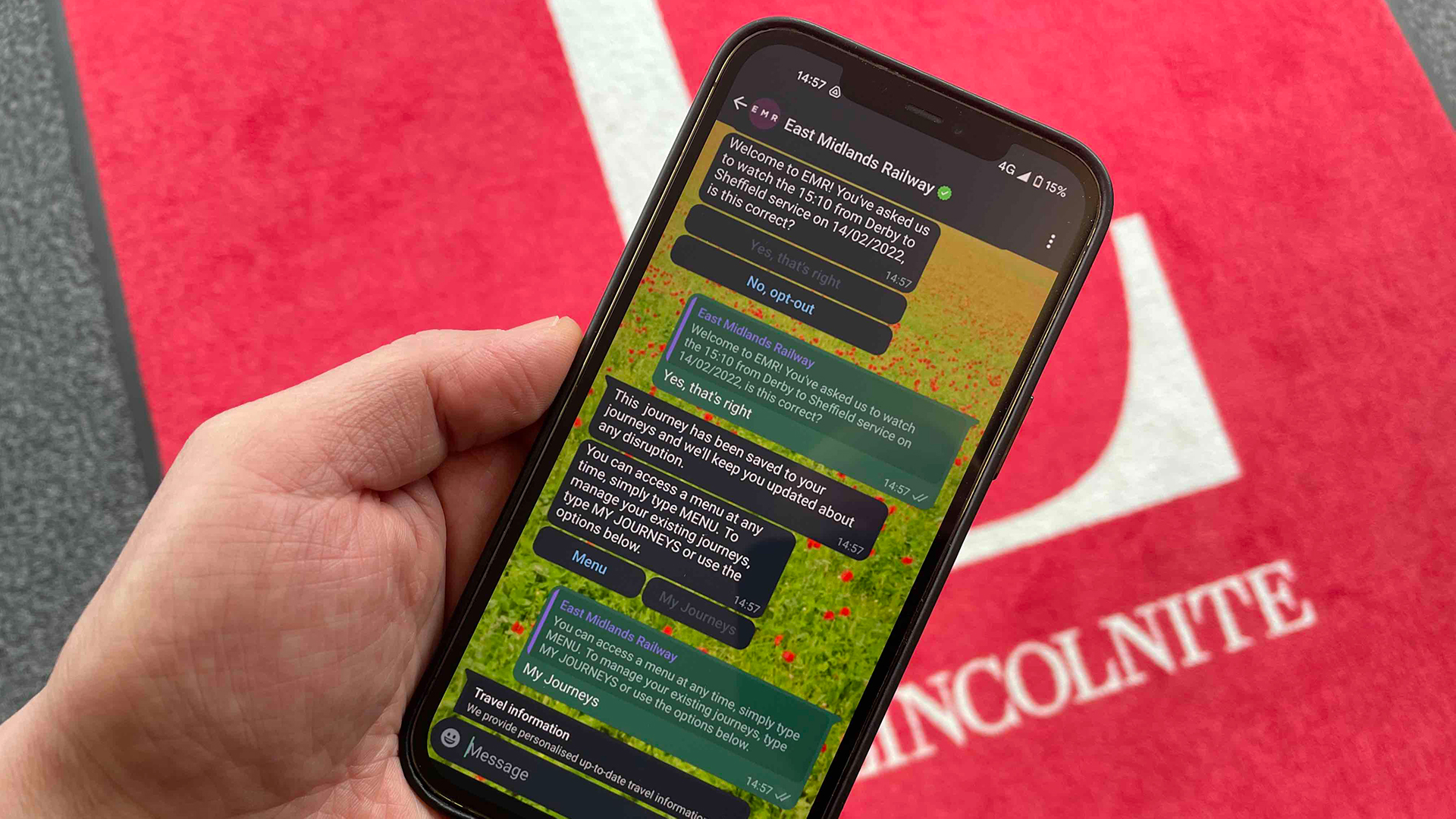 You can now get real-time alerts on Facebook Messenger and WhatsApp for East Midlands Railway trains across Lincolnshire.
The new service will provide passengers with personalised journey updates, details of real-time disruption, alternative travel routes and busyness alerts.
Passengers can opt in to the live journey information page by visiting EMR's website and clicking 'Keep Me Updated' or alternatively search for EMR directly via Facebook Messenger.
Quick support for arrival times, alternative routes and platform changes is now available. A welcome message with onward travel options when passengers arrive at their destination is also part of the package.
Any disruption to passengers' trips will be on real-time messaging with 'Journey Watch', which gives people the option to select regular journeys and sign up for 'push only' updates.
Also included in the service are 'busyness alerts', which EMR claims are based on unique forecast demand data proven to be scientifically accurate by the University of Birmingham.
Neil Grabham, customer services director at East Midlands Railway, said: "We are always looking at better ways to keep our customers up-to-date with the latest travel information when they take a journey with us.
"This new service will enable customers to take control and get personalised details tailored to their needs, making sure they only get the information that is relevant and important to them."