Work starts on Lincoln Brayford's 'floating ecosystems'
A great effort by the volunteer team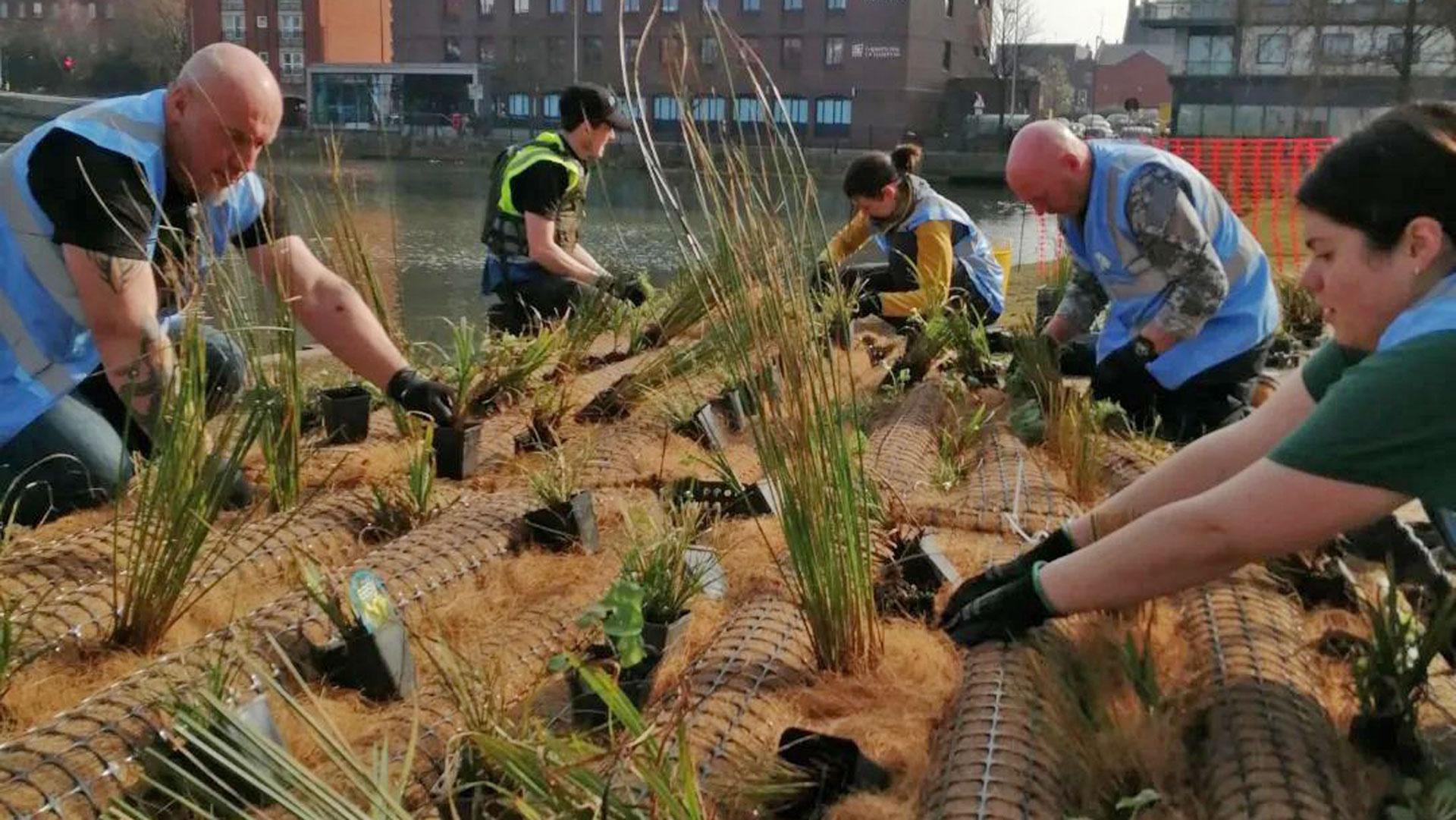 Project teams from the Lincolnshire Rivers Trust, along with local volunteers, began work on the 'floating ecosystems' on Lincoln's Brayford this week.
The work involved planting up and extending existing biohavens, as well as launching new ones.
Gail Talton, senior project officer at the Lincolnshire Rivers Trust, said: "We are delighted to be delivering the second phase of our Brayford Pool Project and increasing the existing habitat for wildlife and for the people of Lincoln to enjoy.
"It is even better that we can engage the local community this time and we are looking forward to the possibility of phase three in the future, so watch this space!"
Studies have shown over the past year that the three islands on the Brayford have provided a valuable refuge habitat for a wide diversity of species from otters and swans to ducks, fish and pollinators.
As custodian of the Lincoln Brayford, City of Lincoln Council is supporting the area's latest floating ecosystems project.
The project has been jointly funded by the Environment Agency, Cambridgeshire Community Foundation and City of Lincoln Council.