Local elections 2022: Candidates confirmed for Lincoln and North East Lincolnshire ballots
Know who's standing in your ward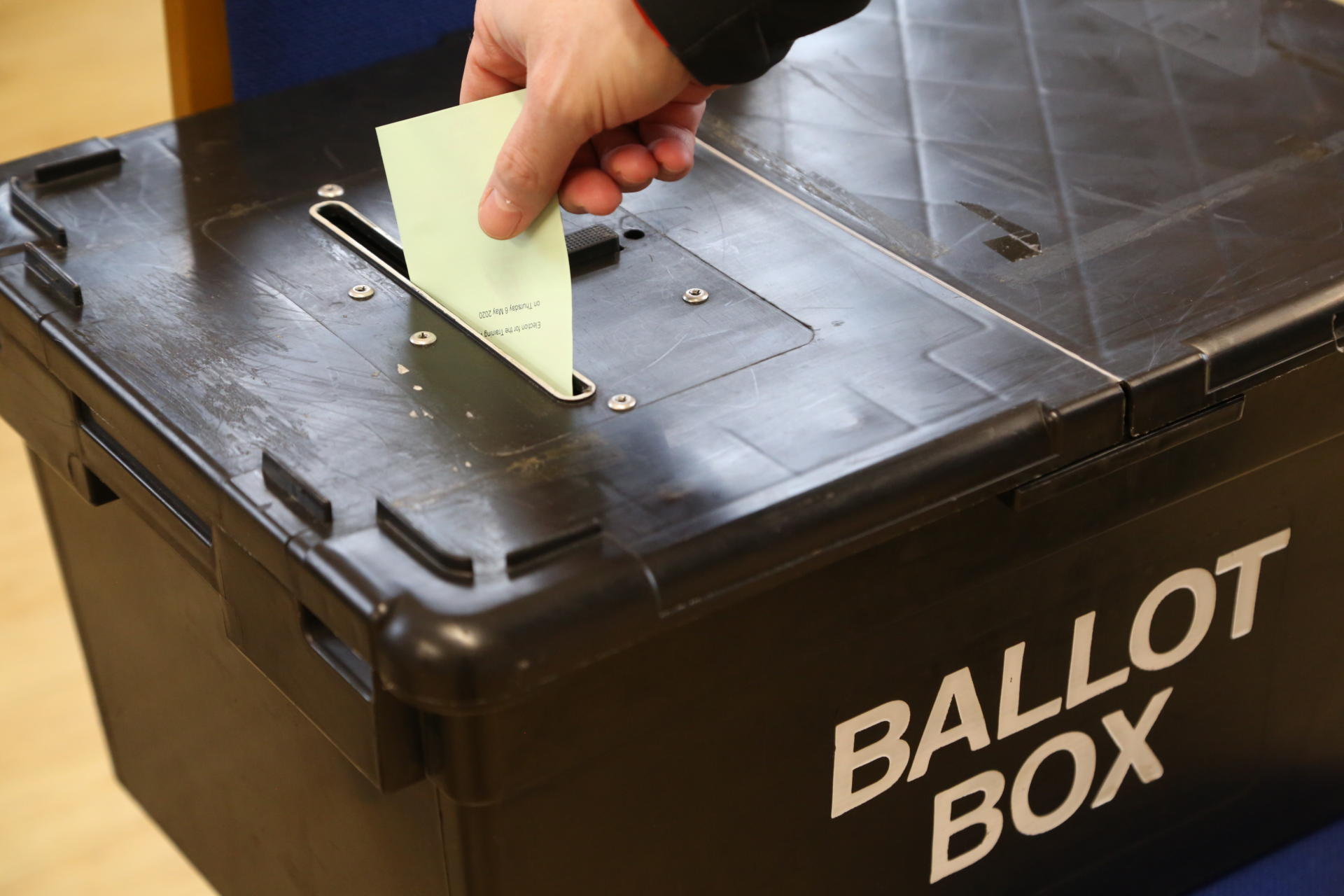 Candidates for the May 5, 2022, elections have been confirmed.
Elections will take place in Lincoln and North East Lincolnshire with 11 seats up for grabs in the city and 16 in the latter authority.
The deadline to register to vote in this year's local elections is April 14, 2022, with the deadline for postal and proxy applications on April 19.
In Lincoln there are currently 22 Labour councillors, 10 Conservatives and one Liberal Democrat councillor.
Although Conservatives might find it difficult to take a majority, however, they'll be looking to strengthen their current councillors while making in roads into Labour territory in the footsteps of some of their nationwide counterparts.
In North East Lincolnshire, which switched from a Red to a Blue majority in 2019, the Labour party will be hoping to bounce back despite several defeats in by-elections since. The council currently includes 32 Conservatives, seven Labour and two Liberal Democrats. Again the possibility of achieving an outright majority would require some pretty heavy swings across the wards.
Here is the list of candidates vying for votes this year. Those in bold are current councillors.
City of Lincoln
Glebe (one seat)
Tjeerd Carter-Tijmstra (Green)
Jeanette Pavey (Conservative)
Patrick Vaughan (Labour)
Aiden Wells (Liberal Democract)
Castle (one seat)
George Clark (Conservative)
Lauren Ross (Green)
Aidan Turner (Liberal Democrat)
Loraine Woolley (Labour)
Abbey (one seat)
Bill Bilton (Labour and Co-operative)
Martin Christopher (Liberal Democrat)
Roger Hansard (Conservative)
Carholme (one seat)
Oliver Craven (Liberal Democrat)
Thomas Hulme (Conservative)
Nick Parker (Trade Unionist and Socialist Coaliton)
Nicola Watson (Green)
Emily Wood (Labour and Co-operative)
Park (one seat)
Debbie Armiger (Labour and Co-operative)
Natasha Chapman (Liberal Democrats)
Sally Horscroft (Green)
Liam Sperrin (Conservative)
Boultham (one seat)
Daniel Carvalho (Conservative)
Gary Hewson (Labour)
Sarah Uldall (Liberal Democrat)
Kenneth Yates (Green)
Moorland (one seat)
Pete Edwards (Conservative)
Adrianna McNulty (Labour)
Christopher Padley (Green)
Ross Pepper (Liberal Democrat)
Witham (one seat)
Ben Atkinson (Liberal Democrat)
Calvin Bissitt (Labour and Co-operative)
Victoria Sonnenberg (Green)
Hilton Spratt (Conservative)
Minster (one seat)
Felicity Christopher (Liberal Democrat)
Christopher Reid (Conservative)
Joshua Wells (Labour)
Valerie Wilkinson (Green)
Hartsholme (one seat)
Jim Charters (Liberal Democrat)
Callum Roper (Labour and Co-operative)
Rachel Storer (Conservative)
Birchwood (one seat)
Alan Briggs (Conservative)
Sean Burke-Ulyat (Labour)
Stephen Chapman (Liberal Democrat)
John Radford (Green)
North East Lincolnshire
Croft Baker (one seat)
Julian Best (Trade Unionist and Socialist Coalition)
Andrew Dickson (Green)
Oliver Freeston (Conservative)
George Georgiou (Unaligned)
Janet Haggis (Labour)
East Marsh (two seats)
Steve Beasant (Liberal Democrat)
Lee Coulbeck (Trade Unionist and Socialist Coalition)
Andrea Hardware (Conservative)
Khawar Habib (Labour)
Lynsey McLean (Liberal Democrat)
Freshney (one seat)
Steve Holland (Independent)
Sheldon Mill (Labour)
Callum Proctor (Conservative)
Haverstoe (one seat)
Margaret Cracknell (Conservative)
Ian Rodwell (Labour)
Heneage (one seat)
Leslie Bonner (Liberal Democrat)
Daryl Clifford (Trade Unionist and Socialist Coalition)
Mark Sandford (Conservative)
Kevin Shutt (Labour)
Humberston and New Waltham (one seat)
Stephen Harness (Conservative)
Ian Townsend (Labour)
Immingham (one seat)
David Barton (Independent)
Nathan Newton (Trade Unionist and Socialist Coalition)
Stewart Swinburn (Conservative)
David Watson (Labour)
Park (one seat)
Ryan Aisthorpe (Liberal Democrat)
Quibs Brown (Labour and Co-operative)
Dave Mitchell (Trade Unionist and Socialist Coalition)
Paul Silvester (Conservative)
Scartho (one seat)
Robson Augusta (Labour)
Ronald Shepherd (Conservative)
Sidney Sussex (one seat)
Sophia Farren (Labour)
Mark Gee (Trade Unionist and Socialist Coalition)
Christine Vickers (Conservative)
South (one seat)
Karen Batson (Conservative)
Tim Mickleburgh (Labour)
Philip Moulson (Alliance for Democracy and Freedom Lincolnshire)
Bill Ward (Trade Unionist and Socialist Coalition)
Waltham (one seat)
Peter Bailey (Labour)
Nicholas Pettigrew (Conservative)
West Marsh (one seat)
Peter Barker (Independent)
Kathryn Wheatley (Labour)
Wolds (one seat)
Lloyd Emmerson (Liberal Democrat)
David Hasthorpe (Conservative)
Lorna Kirman (Green)
Wil Wheaton Chapman (Labour)
Yarborough (one seat)
James Cairns (Conservative)
Edward Kaczmarek (Labour)