Missing monkey mystery continues on Lincoln City Safari
Culprit identified, but monkeys are still missing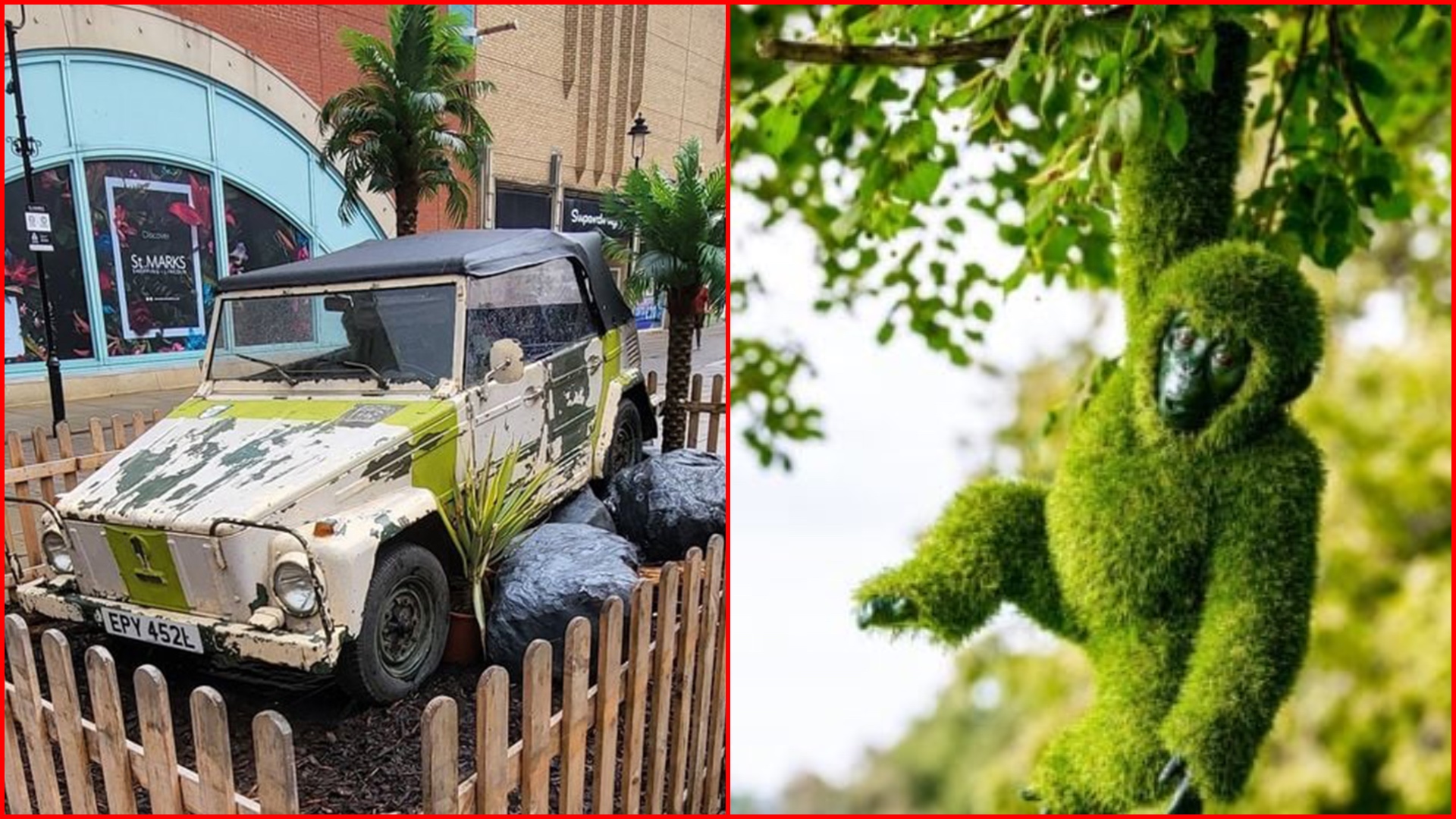 Artifical grass sculptures of monkeys that were placed in central Lincoln as part of a citywide safari trail are still missing, despite the culprit of possible theft being identified by police.
It was reported on Tuesday that a jeep-type vehicle was vandalised and a series of monkey sculptures made of artificial grass were stolen from their spot at St Marks Shopping Centre.
They had been part of the Lincoln City Safari trail, which saw various sculptures of wild animals, including a gorilla, elephant and butterfly, placed around key locations in the city for you to look out for.
Event organisers Lincoln BIG were said to have expressed "great sadness" at the monkeys being stolen from the trail, with information and CCTV footage passed to Lincolnshire Police.
Officers have identified the person of interest on Wednesday, but unfortunately the monkeys are still nowhere to be seen, so an appeal is underway to help find them.
If you have seen their whereabouts, you are encouraged to report it anonymously on Crimestoppers, or contact Lincoln BIG.