Over 20k people visited the giant Earth sculpture in Lincoln
It has helped boost visitor numbers at The Collection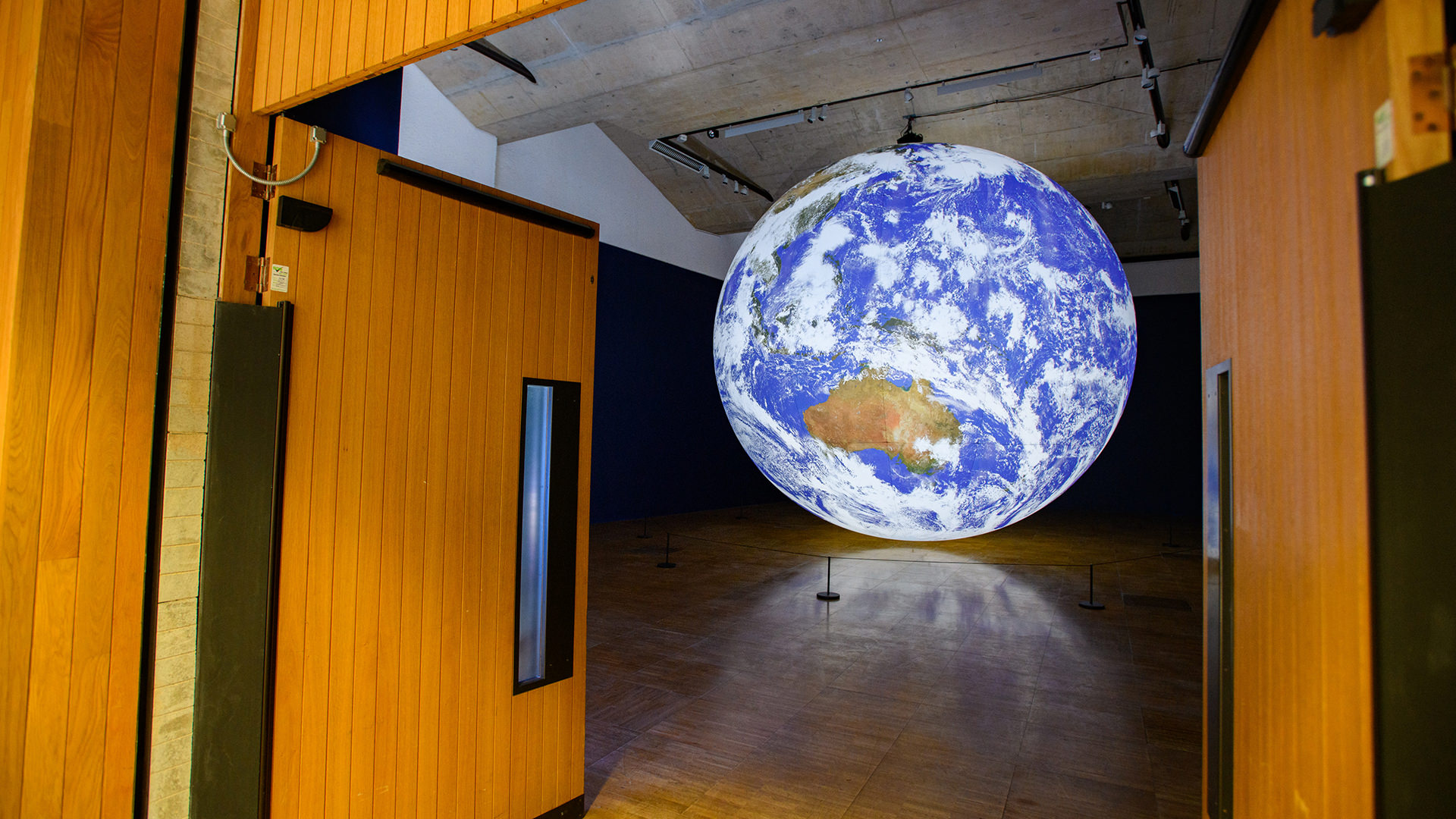 After more than 3,000 people visited Luke Jerram's jaw-dropping Earth sculpture at Lincoln's Collection Museum over Easter weekend, there have now been over 20,000 visitors to Gaia since it arrived in the city.
The unique exhibition opened at The Collection Museum on Danes Terrace on March 5, and runs until Sunday, May 29, with a series of events lined up alongside the sculpture – including yoga sessions, live talks and 'chilled out' viewings.
3,325 people visited the giant sculpture, an internally-lit sphere 2.1 million times smaller than the real Earth, over the four day Easter break, bringing the total figure since it first arrived in March to over 20,700 visitors.
It has been a welcome boost in footfall for The Collection Museum, which was averaging around 2,000-3,000 visitors per month after reopening post-COVID-19 lockdowns.
Thanks to Gaia, visiting numbers have soared not just beyond post-pandemic levels, but also the 8,000-9,000 monthly visits the museum was seeing before coronavirus came to this country.
The Collection's young people group, the Creative Collective, will be taking over the exhibition for one night only on Friday, April 22 for an exclusive interpretation of Luke Jerram's sculpture. It will be between 6pm and 8pm, taking place on Earth Day.
Paul Mason, visitor experience manager at The Collection, said: "Gaia has clearly captured the imagination of the people of Lincolnshire. We knew the exhibition would be popular but the reaction has been out of this world!
"We're about half-way through Gaia's visit to The Collection, so if you haven't had chance to see it yet, or want to see it again, make sure you come along before the end of May."
Entry to the museum is free, but any and all donations will help bring more exhibitions like Luke Jerram's Gaia to the county, and you can plan your visit to see the sculpture on The Collection Museum website.